Fenton & Fenton has today released their summer collection: 'Holiday at Home'. The range is colourful and fun and all about relaxing at home on long sunny days with friends, enjoying pool parties, cocktails and BBQs.
'Holiday at Home' includes a range of in-house designed furniture pieces, rugs and lighting as well as vintage one-offs, Pop and Scott pots, Basil Bangs Umbrellas and picnic rugs, Mr Fenton Towels, luxe metallic bean bags, rattan bar carts, Sunnylife inflatables, coloured outdoor glassware by Mario Luca Giusti, entertaining trays and more.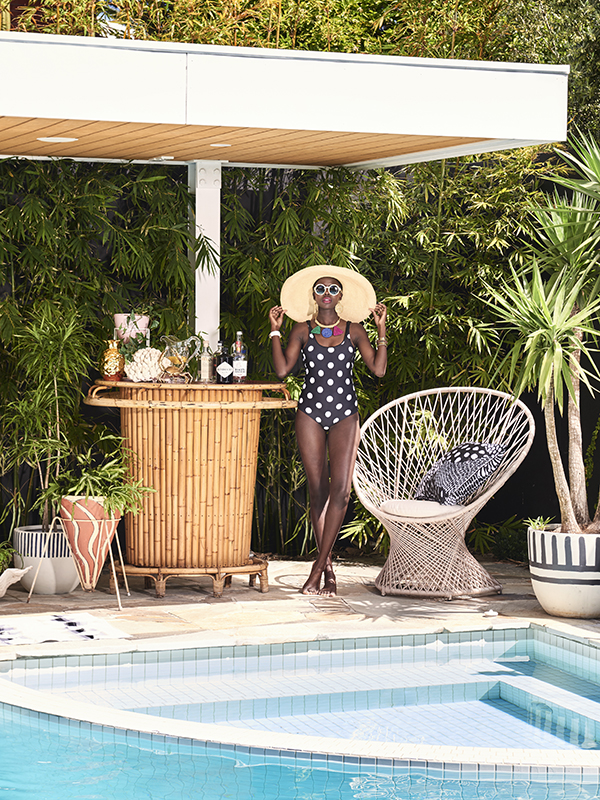 The glamourous poolside shoot was inspired by the iconic images of 1960s Palm Springs taken by Slim Aarons. A modernist Melbourne home sets the scene with the poolside looking like a Palm Springs resort complete with garden chairs, hanging pods, tables, stools, poufs, luxe beans bags, umbrellas and bar carts.
A colour palette of brights, neutrals and pastels features shades of watermelon, aqua, pale pink, navy, orange, sunny yellow, ice and mustard. The collection has been designed and curated to mix things up and have some fun.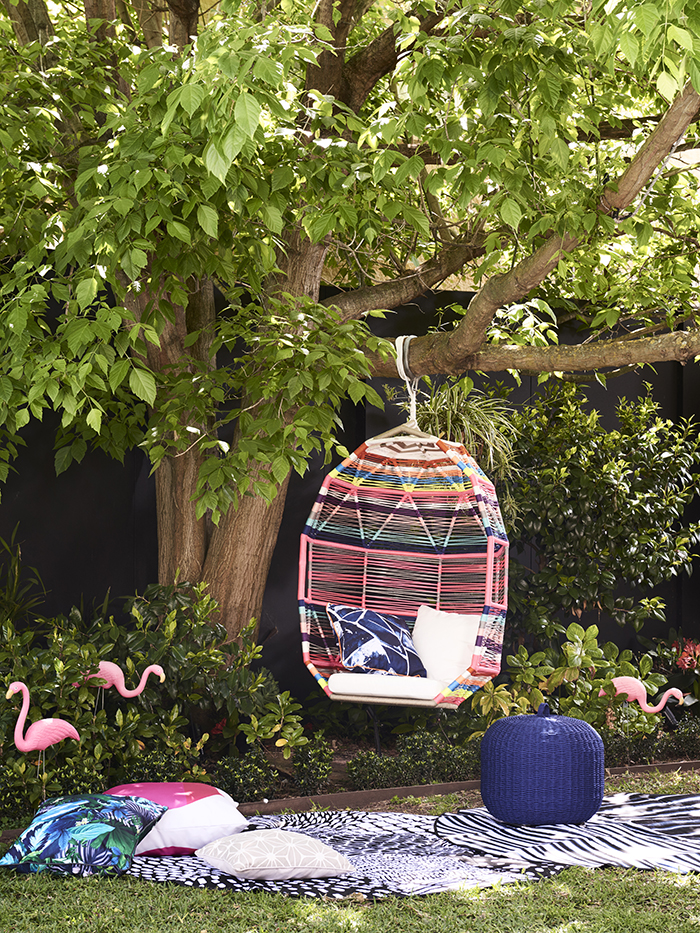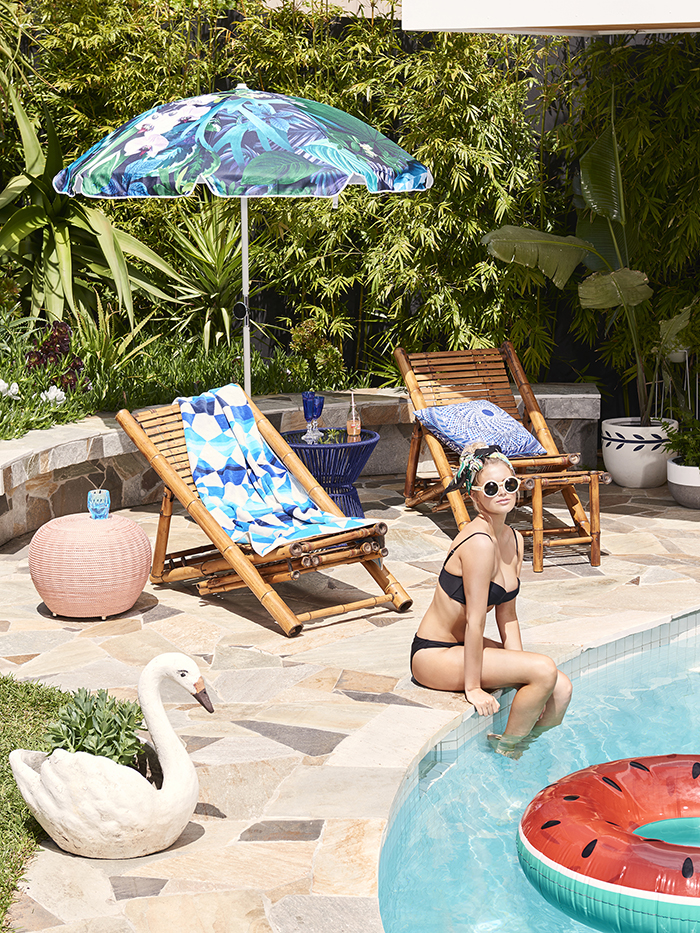 The majority of the collection has been designed for both indoor and outdoor use.  Powder coated aluminium frames and ropes that are durable enough to be kept outdoors, while the considered design and function of the pieces make them look completely at home (excuse the pun) inside.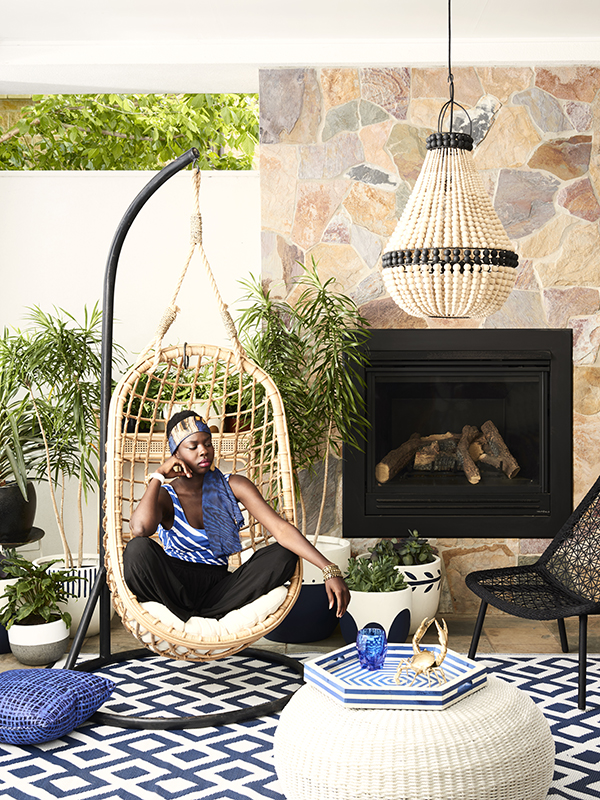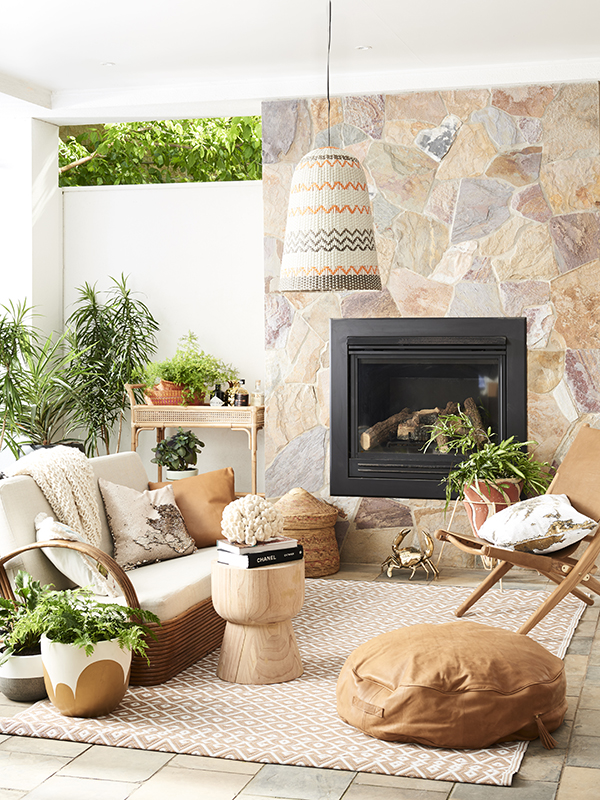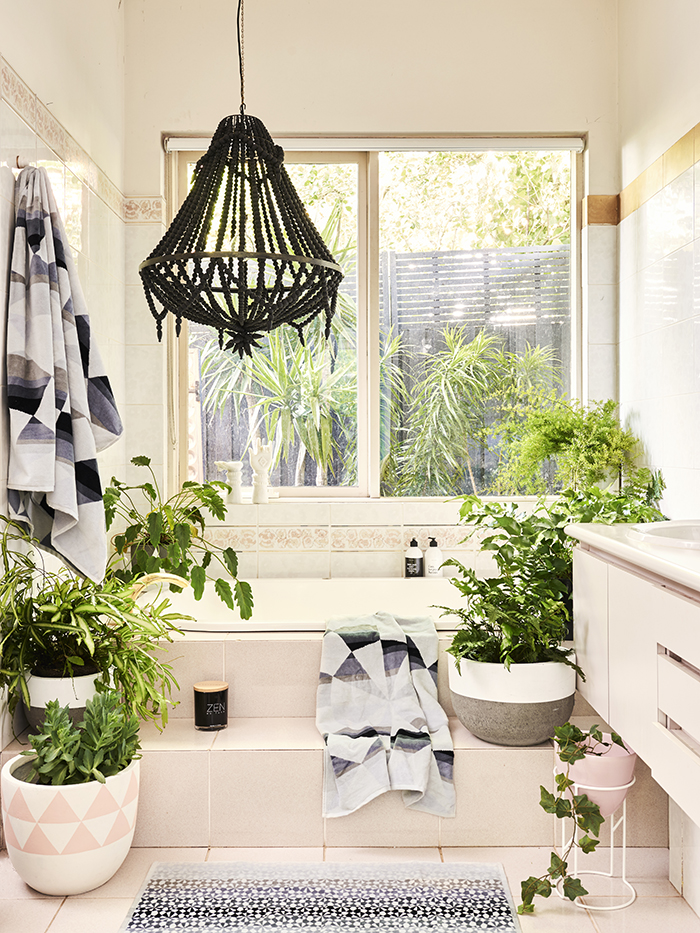 I wouldn't leave home if it looked like this retro Palm Beach fantasy! Get the look with Fenton & Fenton and holiday at home as the days get longer and warmer. The collection is now available in their Melbourne shop, and online here.
Save
Save