Mondocherry layered hand cut paper art is created by two sisters. From a very young age, Clare and Joy cut, pasted, painted, sewn, dyed, printed and generally experimented with all sorts of art forms. So 4 years ago when they both happened to be living in Melbourne at the same time they spent time together creating art. They then made a spur of the moment decision to open a shop together. Mondocherry was born to showcase their artworks and to support local and international artisans.
Clare explains their creative process: "We are hugely inspired by colour and texture and our recent collections came about as we experimented with cutting and painting papers and layering them up in various ways.  We do every part of the process by hand as we feel that the character gained by using scissors rather than laser cutting for example is hugely important to the overall artwork. Each artwork takes many many hours to create with thousands of tiny cuts and intricate detailing but we find that very rewarding".
"We love that every artwork we create is unique and is not something we could ever replicate exactly, especially in this world of mass produced pieces for the home. We also enjoy the way each artwork takes us on a journey and the destination is not always where we imagined it would be! Our 'Layered' series for example, often take on a life of their own as we are arranging each finely cut layer and for us that is very much part of the obsession with creating new pieces."
With Mondocherry website purchases and custom orders, Clare and Joy now find themselves shipping artworks all around the world.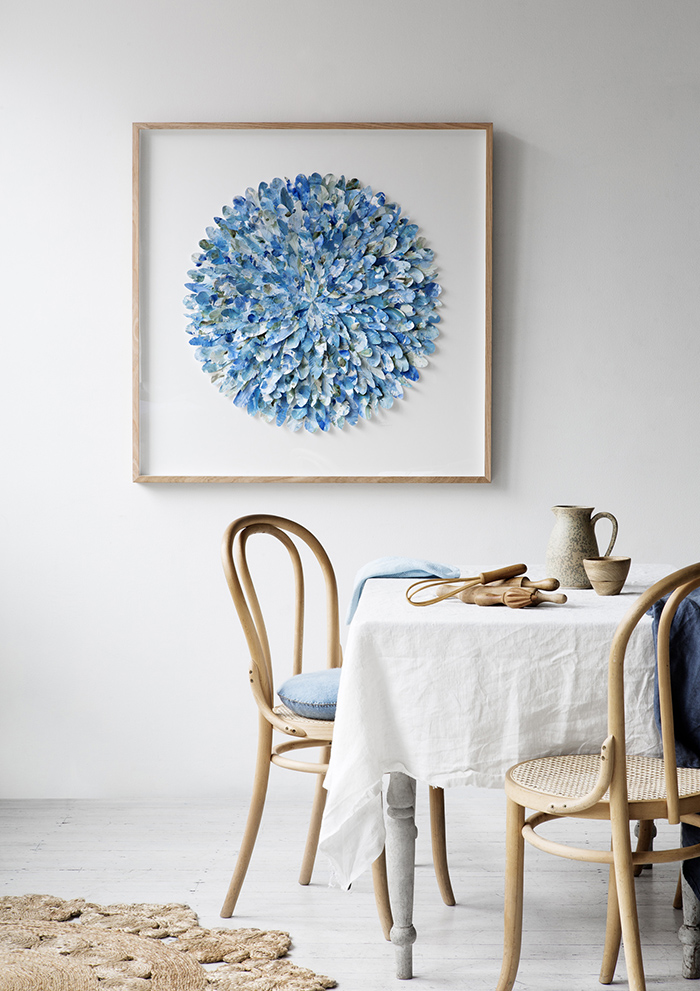 The Mondocherry 'Birds of a Feather' series is inspired by the incredible detail found on individual plumes and the huge variety of colours they display. Whether in full colour or tonal white on white, the paper cut art is detailed and textured, drawing you closer to examine the intricacies of the piece.
"All our artworks involve a process of painting, cutting, layering and arranging paper and, due to their 3d nature, change with light and shade creating movement and even more texture" says Joy.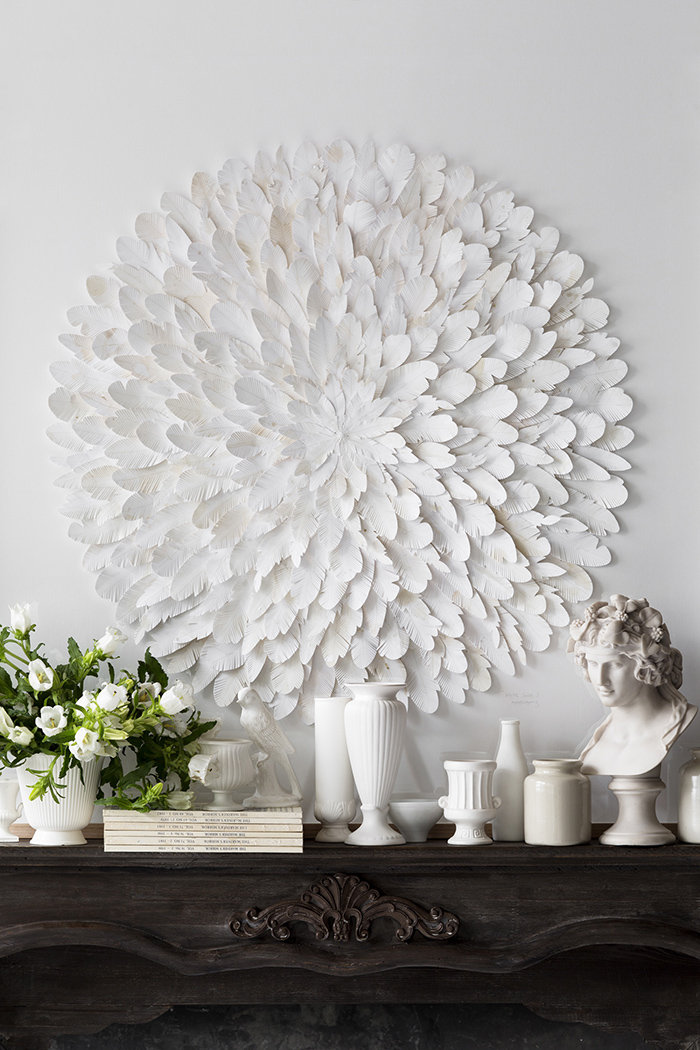 For the new 'Layered' series Clare and Joy drew inspiration from the intricate textures found in weavings. The sisters think very similarly which helps enormously as Joy now lives in Singapore. So similarly in fact that it's an ongoing family joke that they  buy each other exactly the same Christmas gifts without realising it.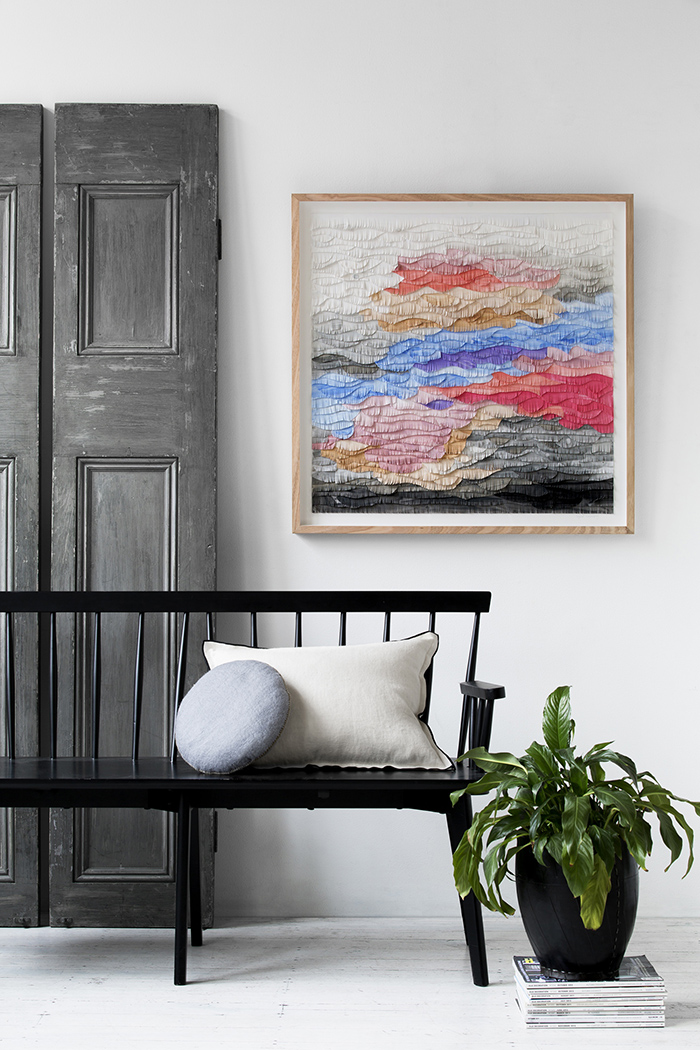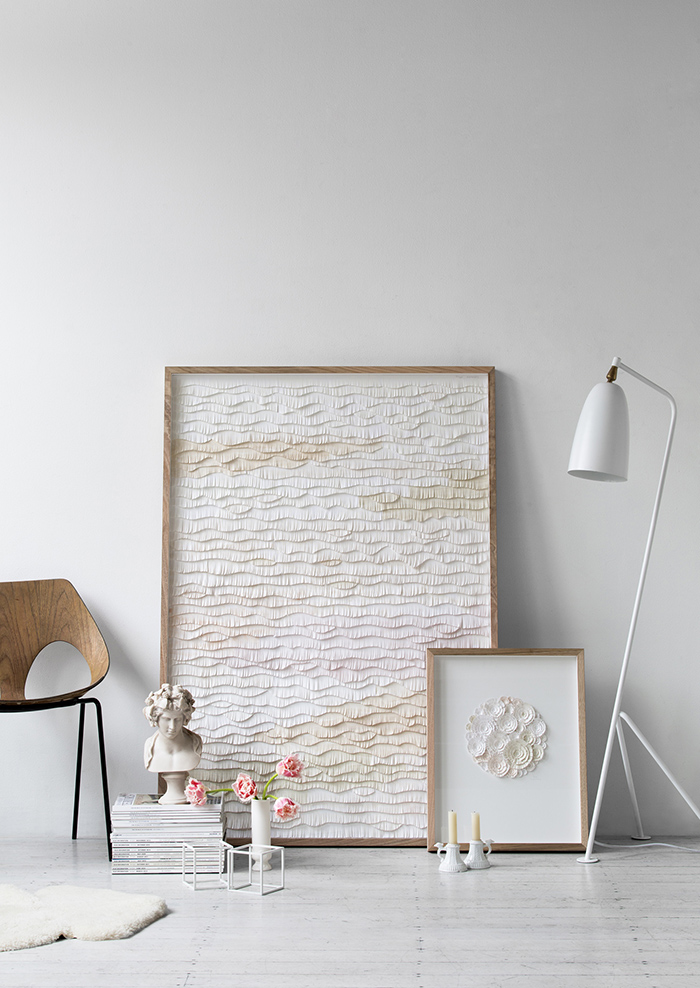 To see the full range of paper cut art available, visit the Mondocherry website here, and you can find Mondocherry on Instagram and Facebook too.
Save
Save
Save
Save
Save