The new Nespresso Creatista has just been released in Australia and it's a game changer for coffee lovers.
Australia leads the world in taste and talent when it comes to coffee, with our world class baristas and as coffee connoisseurs ourselves. Now you can use your creativity and personal touches to create the best barista-style coffee at home with the Creatista.
"By adding our automatic milk texturing technology to the pioneering Nespresso coffee machines system, consumers can now easily get their favourite milk-based coffee recipes at the right temperature and texture. For the first time ever, Nespresso users can create latte art that will impress their friends", said Jim Clayton, Chief Executive Officer, Breville Pty Limited.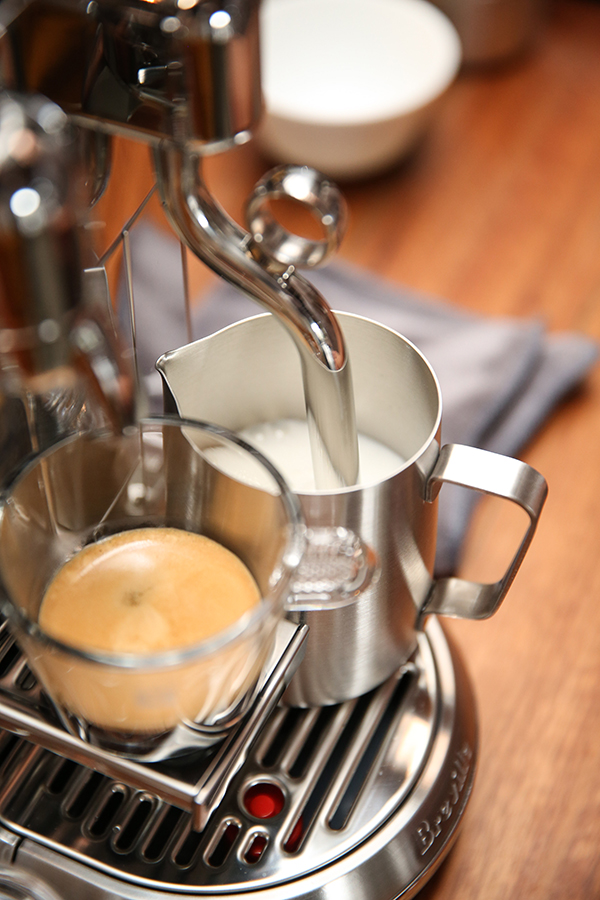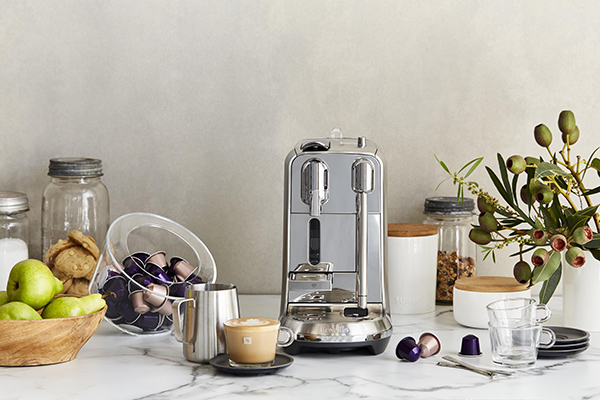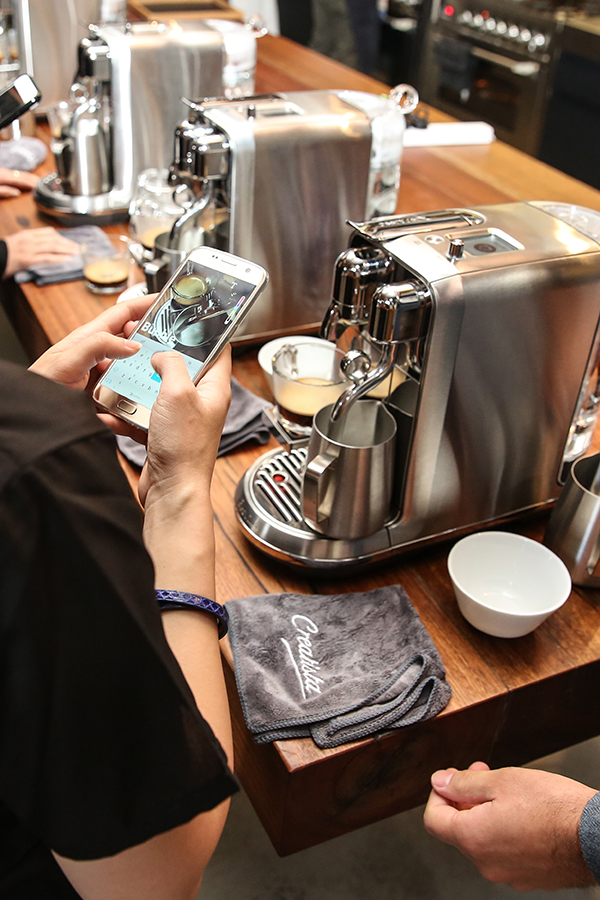 The Nespresso Creatista was launched late last month and I was thrilled to be asked to style the breakfast event and show how I elevate the ordinary to the extraordinary when entertaining. Just like the Creatista can take your at home coffee making skills to the next level!
Layering is a great place to start when thinking about styling a table. My starting point was a plain white tablecloth and white crockery – what you might consider ordinary or 'everyday'. I do love that simple white plates allow quality ingredients and food to be the hero. I then layered the setting with other elements to take things beyond the everyday, like the addition of beautiful copper cutlery.
The linen table runner was hand printed to add an interesting layer and a personal and handmade touch to the table. You can find my tutorial showing how to print fabric using leaves here.
One of the simplest and most accessible things you can do to enhance an entertaining space is to add flowers. A space like this needs drama and height, and these amazing flowers deliver on both counts. I chose tones of pink and orange, together with lots of foliage for a fresh spring feel. To create a visual link between the flowers overhead and the table setting I placed strands of foliage along the centre of the table.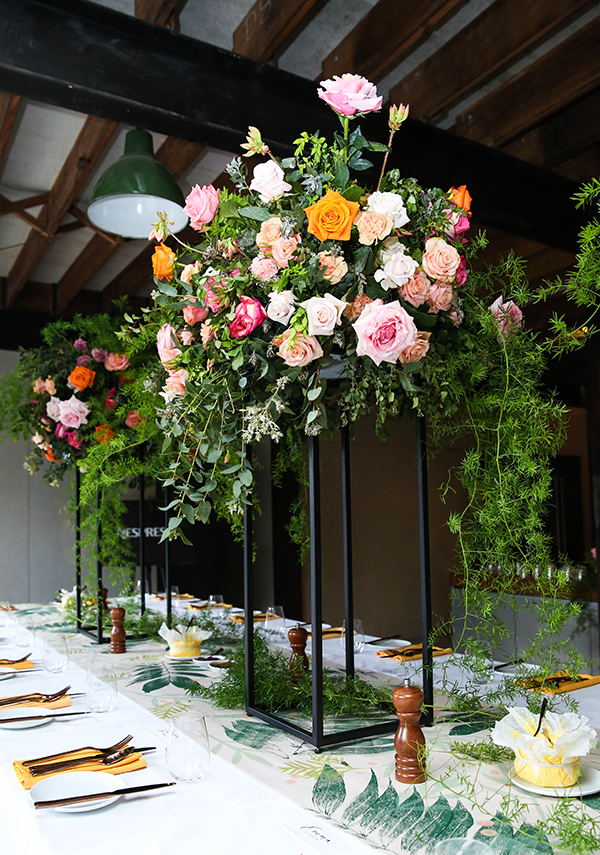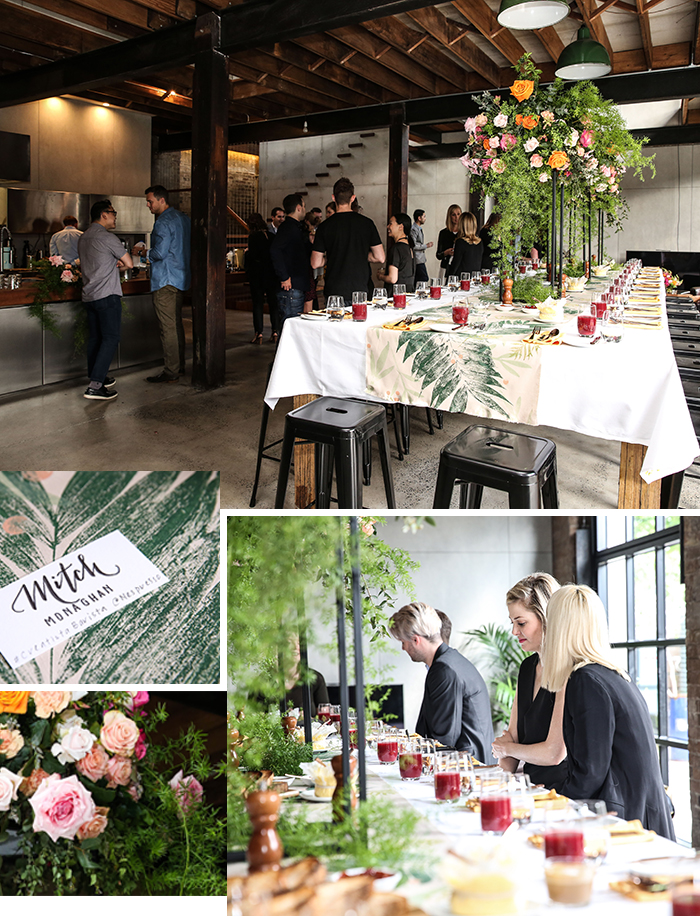 Nespresso Coffee Ambassador Mitch Monaghan and Caleb Cha, the 2015 World Latte Art Champion, demonstrated the features and ease of use of the Creatista.
Mitch recommends using high quality consistent coffee extraction, which helps to ensure consistency in your latte art pouring, and the right crema in the end cup. He stressed that presentation can make even the simplest things seem luxurious. So when serving coffee to impress your guests, present the coffee cup with a saucer, sugar, stirrer and even a bite-sized treat on the side. "If you're keen to show off your latte art skills, use the new Creatista machine for its microfoam technology which creates silky smooth milk ideal for free-pour designs", Mitch said.
Caleb continued "Practice makes perfect! While the Nespresso Creatista machine creates microfoam milk perfect for anyone to become a top latte artist but don't expect to be able to master a perfect fern design the first time". He advocates surfing (or swirling) the milk before you pour to achieve consistency and the best free pour latte art.
Caleb's tips for latte art include always starting by pouring from an elevated position, pouring milk slowly into the centre of the coffee cup. Once your cup is three-quarters full, hold the milk jug and the cup at an angle about 2cm away from each other to achieve precision in your art.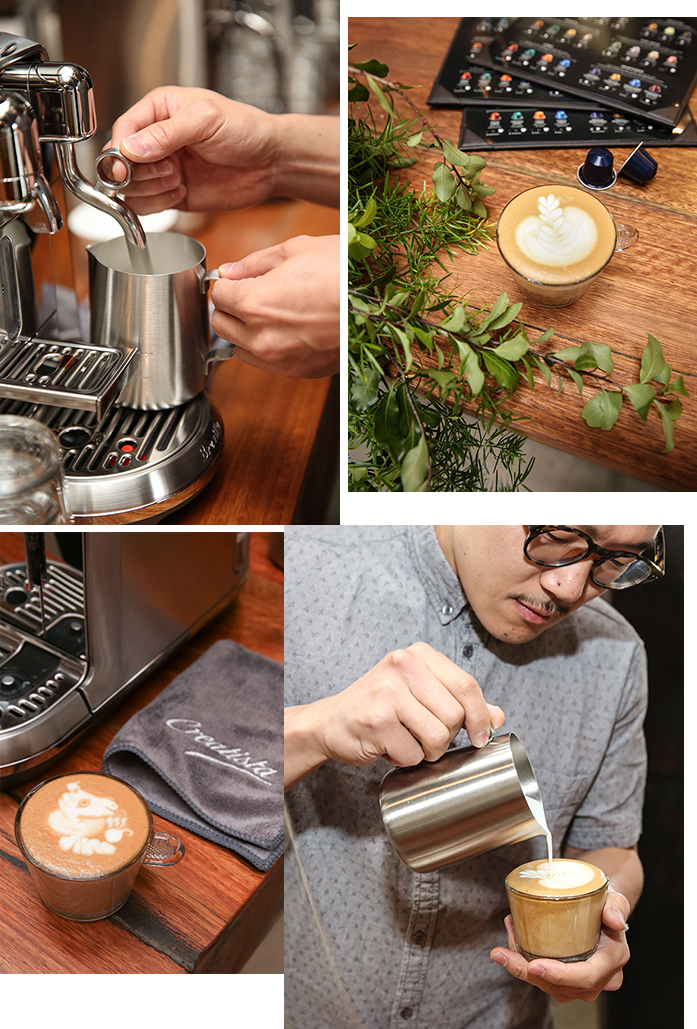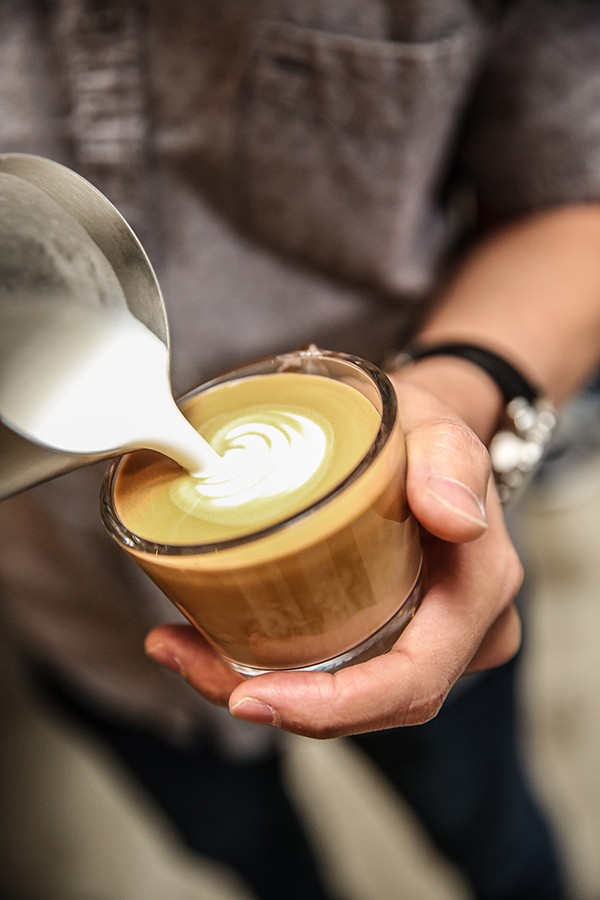 After trying their hand at creating Latte art with the Nespresso Creatista guests were treated to an amazing breakfast by Mike McEnearney, chef, author and restaurateur from No. 1 Bent Street.
Mike shared his expert tips on how to create extraordinary experiences when entertaining guests at home, including knowing the story behind the products you choose, which makes for a nice story over dinner. Mike advocates using seasonal produce to ensure the best flavour and end result, and selecting produce that is of the highest quality makes a huge difference. Quality is of utmost importance with entertaining to impress whether in your butter and jam, in your meat or even in the highest quality coffee to finish off a meal.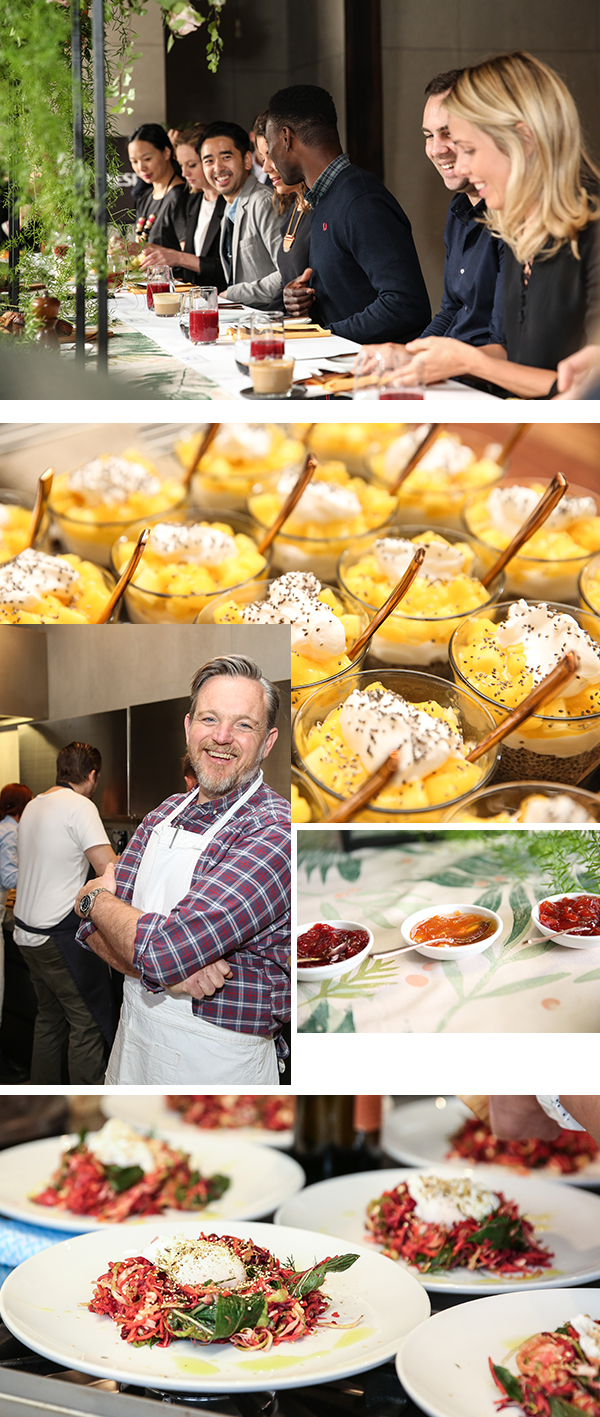 Interested in creating an extraordinary entertaining experience at home with barista-style coffee? The Nespresso Creatista is available now from Nespresso Boutiques and also online here. I'm thinking it would be the perfect Christmas gift for a hard to buy for special someone.
Disclosure: This post was produced in collaboration with Nespresso. We only partner with brands that are a good fit with our blog, our aesthetic and what you, our readers, enjoy. Words and opinions are all our own. Thanks for supporting the brands that allow us to keep Scouting.
Save
Save
Save
Save