Textile Artist and Designer Liz Sofield makes beautiful textural and pattern focused artwork. Liz's art expresses her love of geometric patterns and the contemplative nature of hand stitching. The art of paper folding is combined with embroidery – both executed with precision in a tonal neutral colour palette.
Her son's obsession with paper planes began Liz's fascination with paper folding. Then an unexpected move to inner Western Australia made paper a natural choice of material in a place where art materials were limited. Liz said the move also gave her "the opportunity to be self indulgent with my creative journey and exploring new directions".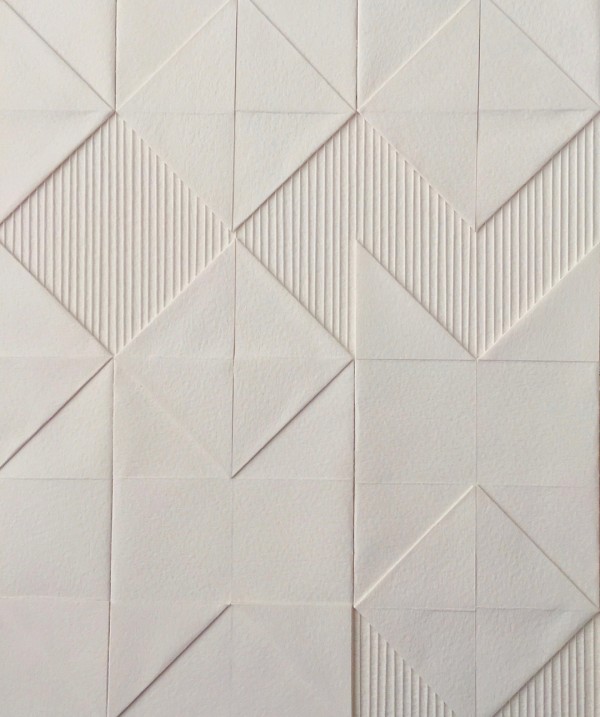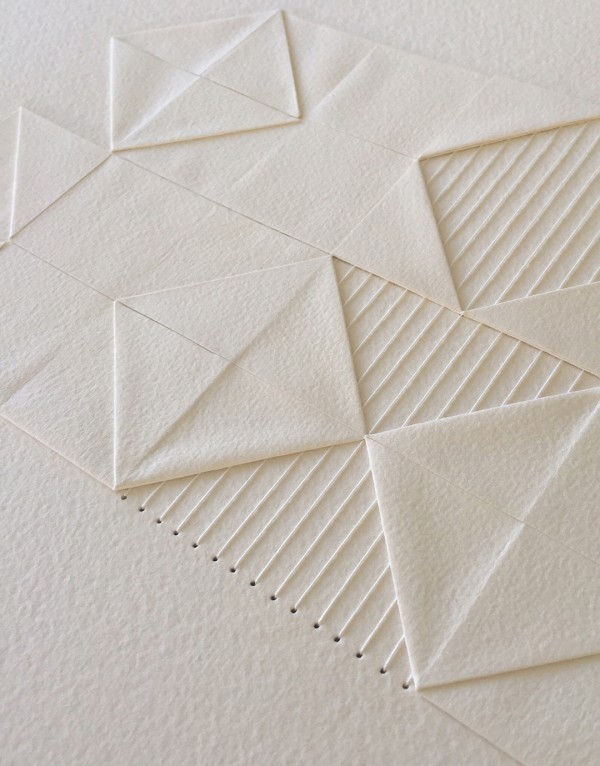 "I love the feel and texture of watercolour paper, sometimes I blockprint or paper folding, then the meditative process of hand stitching follows, or my artwork is simply hand stitched on paper. My first textile paper artwork was using copper thread, influenced by the red earth surrounding us while we were living within a gold mining town. We have since moved back to Brisbane and my colour palette is very neutral, mainly white on white. This for me is a very calming and soothing palette to work with" said Liz.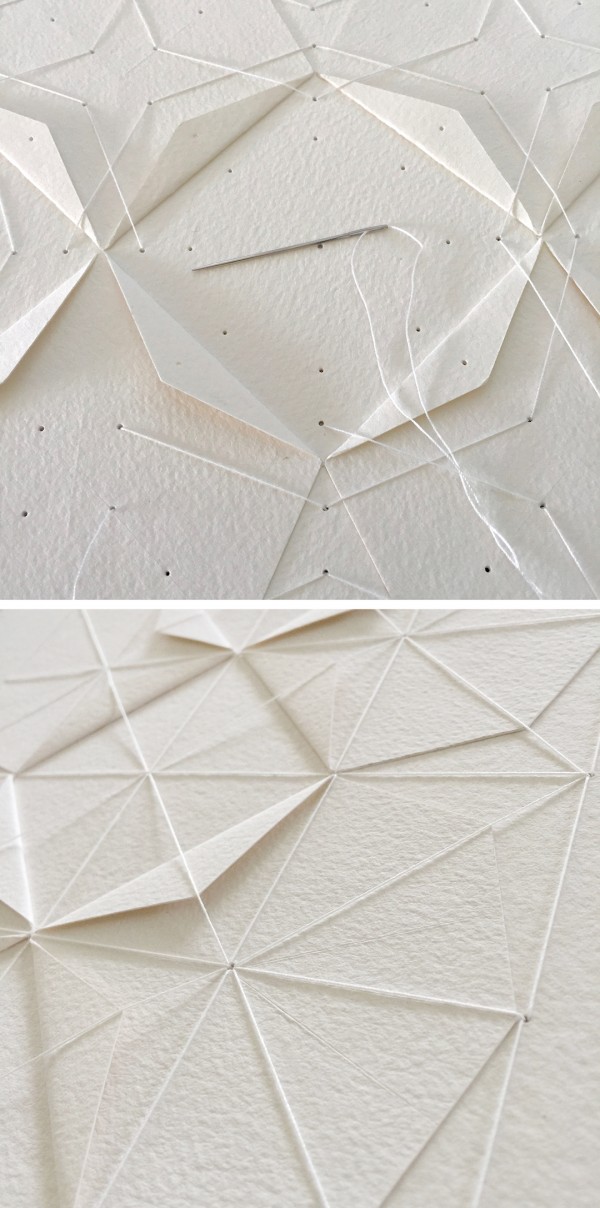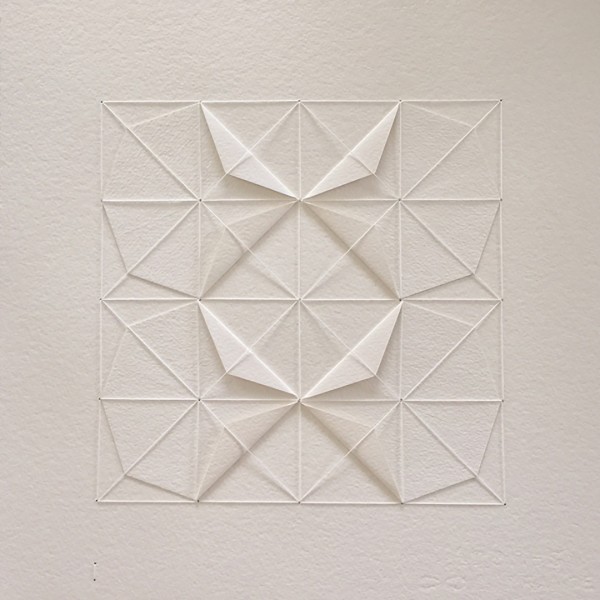 All photos courtesy of Liz Sofield.
Liz has been nominated as a finalist in the Etsy Awards 2016, in the Art & Illustration and Paper Design category. Head to the Etsy Awards page to vote for your favourite – but hurry, voting ends next week!
You can find Liz on Instagram and follow her works in progress @liz.sofield.artist and these gorgeous textile paper artworks by Liz Sofield are available to purchase from Etsy.
Save