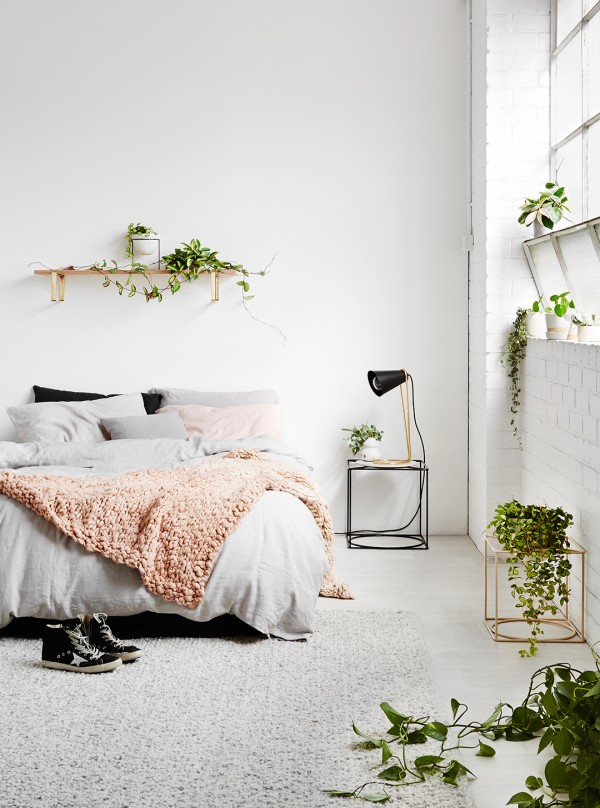 Today Melbourne-based studio Ivy Muse launched its latest – and fourth – collection of plant stands and botanical wares. The collection, called 'Homebody', draws inspiration from how we live and interact with plants in our homes today. It features simple forms paired with a gentle colour palette and the beautiful, functional designs that Ivy Muse are known for.
"We wanted to encourage people to make the most of greenifying the space they have at home, whether big or small," explains cofounder Jacqui Vidal.
" 'Homebody' is about bringing a fresh perspective to the way we engage with plants and really showcasing them within the home", adds cofounder Alana Langan.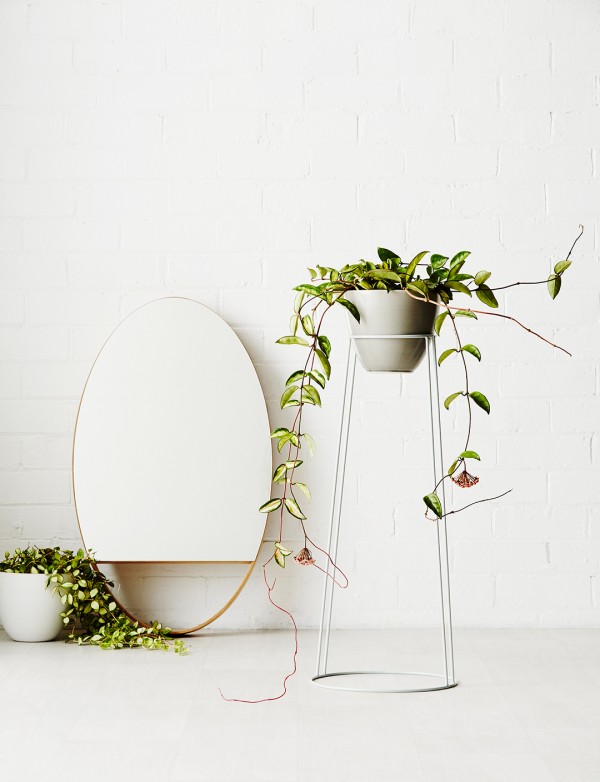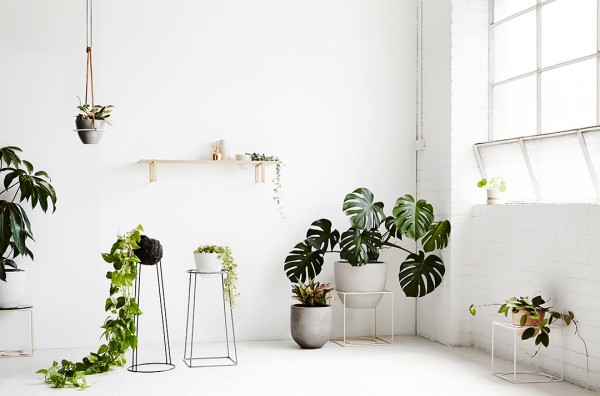 I love that all Ivy Muse products can be used many ways with a variety of different pot shapes and sizes and encourage you to get creative in displaying your indoor plants.
Victorian ceramicist Ana Maria Jensen was commissioned by Ivy Muse to produce an exclusive range of handmade limited edition pots in powder white and Eskimo grey, to complement the 'Homebody' range.
Also new in the collection is the gorgeous 'Plant Shelf' (below), which has been reissued in limited edition with brass brackets. Made from Victorain Ash and powder coated steel, it comes with a handmade porcelain pot and features grooves for displaying art.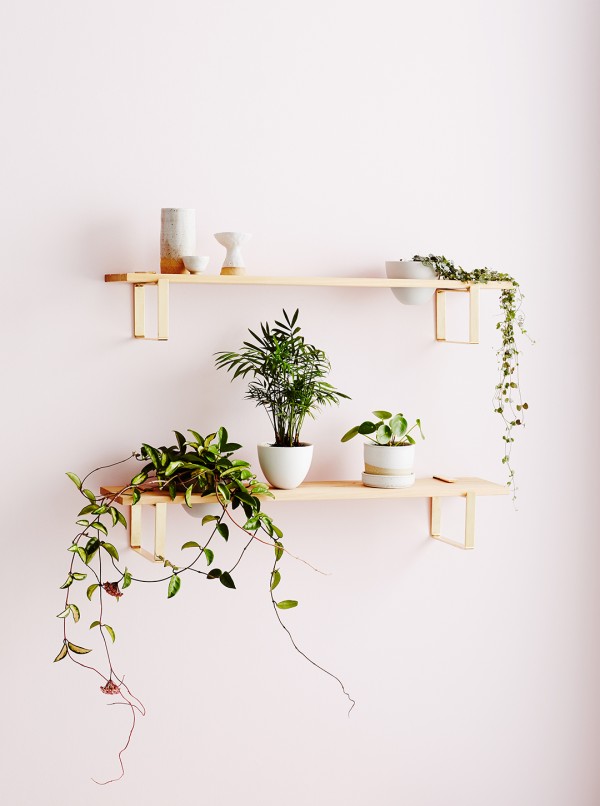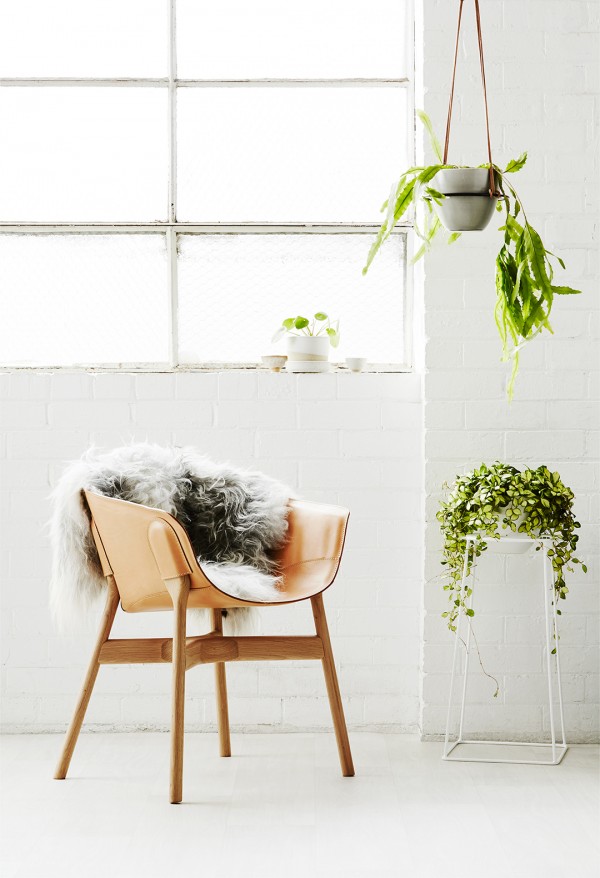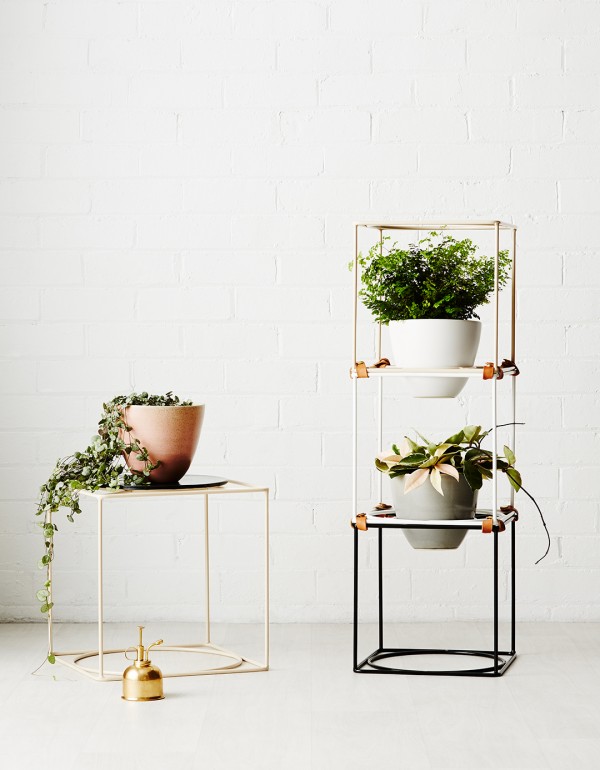 Photos courtesy of Ivy Muse. Photography by Annette O'Brien, styling by Alana Langan.
Designed by Jacqui and Alana, Ivy Muse wares are made by hand from powder-coated or copper/brass-plated steel in Melbourne, Australia. You can purchase 'Homebody' from Ivy Muse online or from their international stockists.