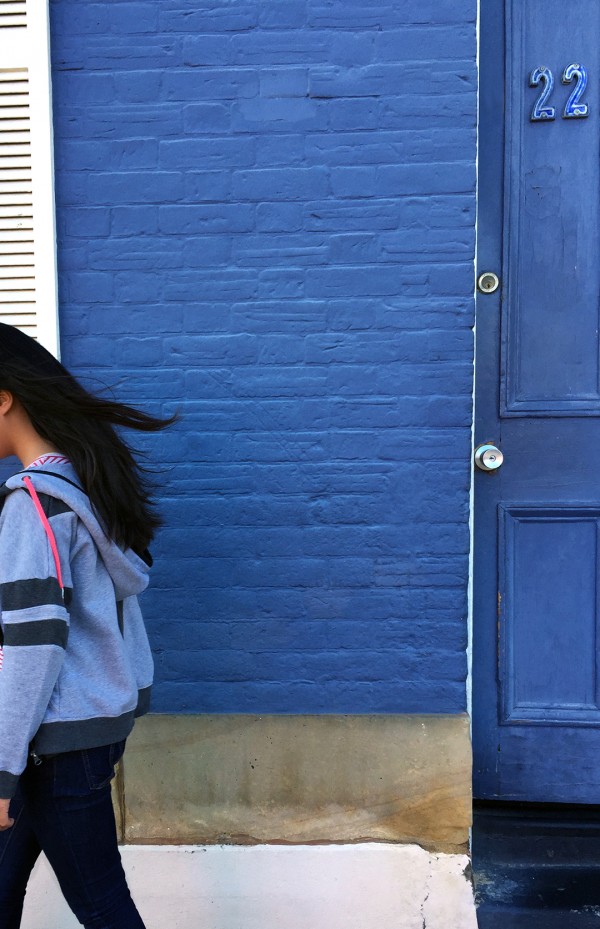 This time last year we had a week's holiday in Hobart and I fell in love with Tasmania's beauty, livability and creative community. Since then I've been daydreaming about the idea of selling up and moving there to enjoy a slower paced, more affordable lifestyle.
Along with daydreaming always comes real estate hunting! So, over the Easter long weekend I spent some time online browsing homesales.com.au to get the scoop on what you can get for your property dollar in Hobart. Not surprisingly it's a whole lot more than here in Sydney.
So come with me on a virtual visit to Hobart to look at a range of different properties that caught my eye.
An industrial style warehouse conversion in Battery Point
This bespoke warehouse apartment is located in the buzz of Battery Point for around $550k ($500k plus around $50k to complete the internal build to a configuration to suit your lifestyle). Open plan spaces, large windows, iron trusses and polished concrete floors create a modern industrial vibe in the landmark Lansdell Glass building.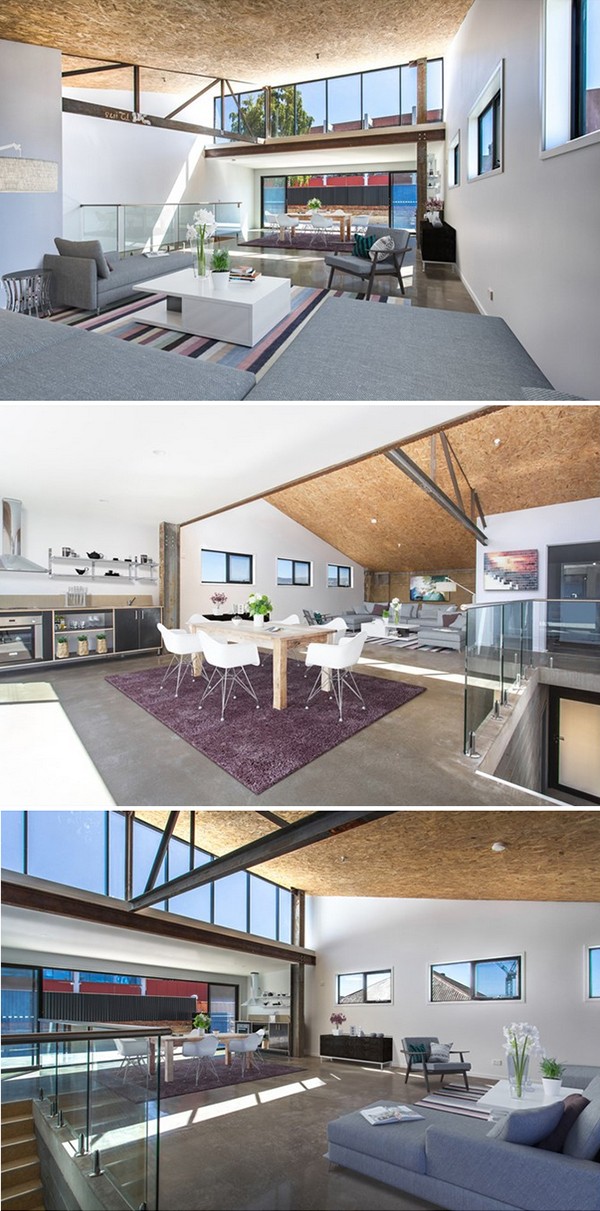 A home by the water in Sandy Bay – complete with private beach
Expansive views and sandstone steps leading down to your own private beach and boat shed, make this 5 bedroom family home worth daydreaming about. With a price guide of $1.25m, the same budget would barely buy you a narrow 2 bedroom terrace house – far from any water views – in Sydney. I'll take it.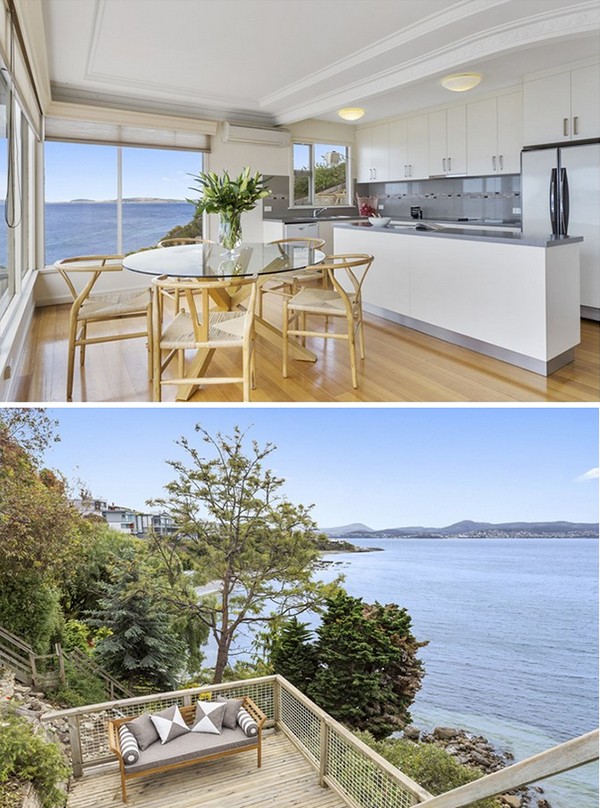 The sweetest little cottage that's ripe for renovation
At the other end of the spectrum, and also in Sandy Bay, is this charming 2 bedroom cottage that's in need of updating. It's got loads of potential and really appeals to the renovator in me. Cosmetic changes like painting and flooring would make a huge difference before I planted a garden and added a back deck. With an asking price of around $380k I've already mentally moved in and I'm budgeting for the kitchen, bathroom and renovations!

An historical home and two self contained apartments: home and income
Lastly, to round out a cross section of homes, is a period stunner in New Town. 'The Gables' is a well renovated 4 bedroom home with multiple living spaces, as well as two separate 2 bedroom apartments. The rent from the two apartments could pay the mortgage on this $1.5m property. Perfect.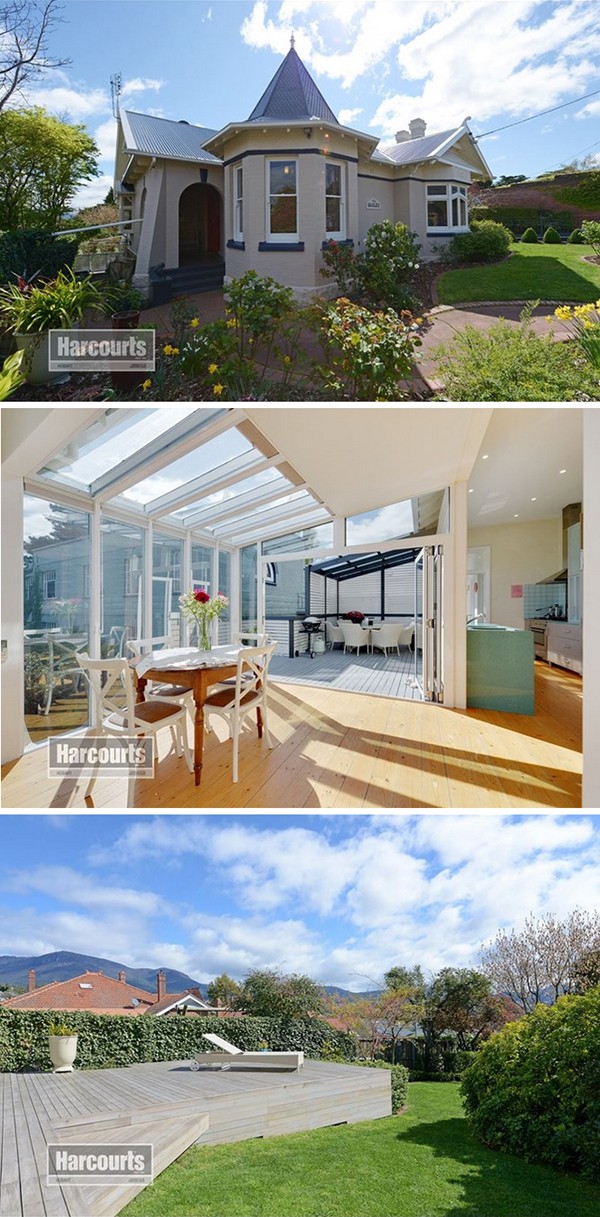 All photos via listings on homesales.com.au, except top photo taken in Battery Point by Lisa Tilse.
Do you ever think about leaving a crazy over-committed life for something slower and more affordable? Where would you love to live and do you find yourself online looking for homes there?
I hadn't visited homesales.com.au before and I really liked discovering all the info that's available. You can search properties to both buy and rent, and view suburb profiles that feature demographics, historical property price data, and information on surrounding areas.
Disclosure: This post was written in collaboration with homesales.com.au. We only partner with brands that are a good fit with our blog, our aesthetic and what you, our readers, enjoy. Content and concept, words and opinions are all our own.