The time of the cultural cringe is long over, and it's wonderful to see local designers and brands embracing Australiana in its many forms. And it's not just about souvenirs… in fact it's not really about that at all. The new Australiana is being designed for us and we are proudly and excitedly buying it for our homes.
Photo above: Cloth.
My Treasure Board by One Two Tree is a simple contemporary representation of the previously over-used (in very bad souvenirs) shape of our island nation. Who would've thought that it could look so beautiful?! The wall shelf was named 'treasure' for all the little trinkets and prized possessions you can display on it, and also as an ode to our special country. Extra kudos to One Two Tree, as all their products are made from untreated high-grade Australian hoop pine plywood grown in managed plantations in the Yarraman region of Queensland.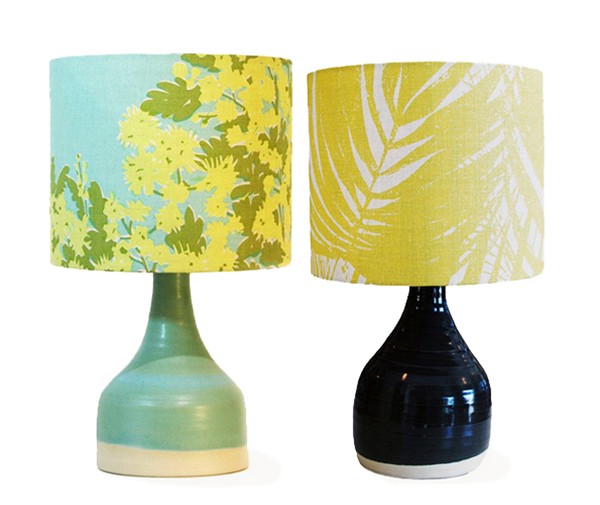 Julie Paterson is the artist and designer behind Cloth. Since 1995 Julie has been making contemporary and natural furnishing fabric by hand, locally and sustainably, with designs inspired by the strength and diversity of the Australian landscape. With names like gum blossom, banksia, wattle and ironbark there's no mistaking their country of origin. These lampshades, and the cushions and fabrics in the top photo of this post are a small part of Cloth's extensive ranges that celebrate glorious Australiana. Ranges that we've loved forever!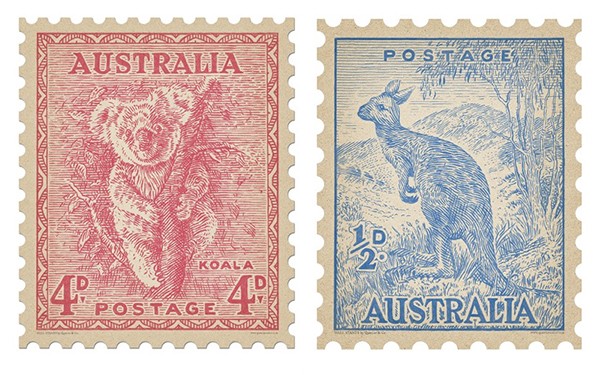 Look at these fabulous and enormous Aussie Stamp posters! The Australian Postage print series from Quercus & Co features illustrations from iconic Australian stamps of the 1930's. The oversize vintage-style prints, complete with die cut edges, are available in soft chalky colours with evocative Australian names like gumnut, jacaranda, berry, and true blue.
From illustrated Souvenir Scarves, to City Bangles and much-loved Mini Cities, McKean Studio is in a league of their own when it comes to inspired and fun Australiana. Just look at the Sydney City Cube – a miniature handcrafted model of our harbour city. Too much fun!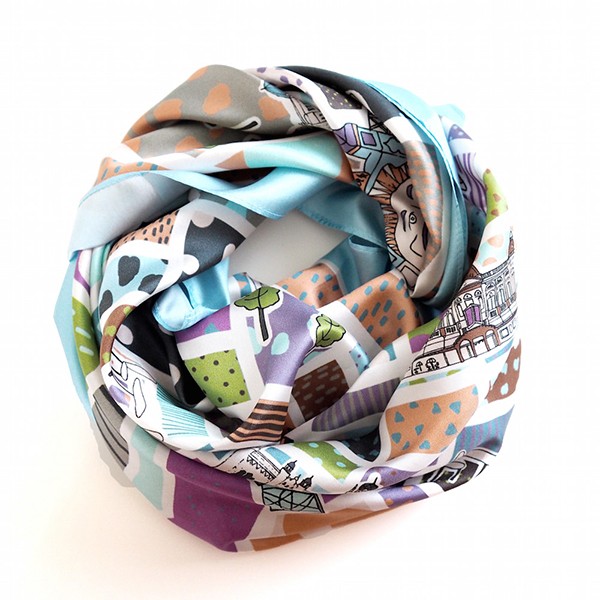 Also from McKean is the Melbourne Souvenir Scarf. Beautiful buildings, delicious food, cute trams and pretty parks are featured on an eclectic patterned map of the city. The husband and wife team make lovely unique products inspired by beautiful international cities they've visited together too, so be sure to take a peak at their take on other iconic places.
Maya Queenan was inspired by the light, the foliage and the expansive landscapes of our wide brown land when she established Maya Muse Textiles. She says that they represent what she loves about Australia and more. Maya uses water based, solvent free inks and have a sustainable, low impact approach to materials and practices. Her screen-printed textiles aren't trend-driven and are a modern take on Australiana with a natural edge, making them timeless and beautiful.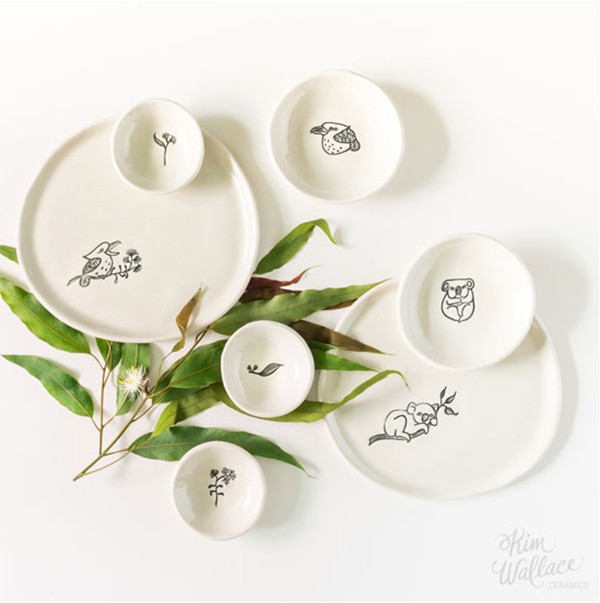 This adorable Littlies collection of ceramic plates is a collaboration between ceramicist Kim Wallace and artist Renée Treml. The super sweet range was inspired by their shared love of Australian wildlife and features kookaburra, wombat and koala illustrations. The organic shaped plates and bowls combined with small and simple black line work drawings make these pieces beautiful designer keepsakes that are a million miles from cartoon koalas with Aussie flags on plastic plates.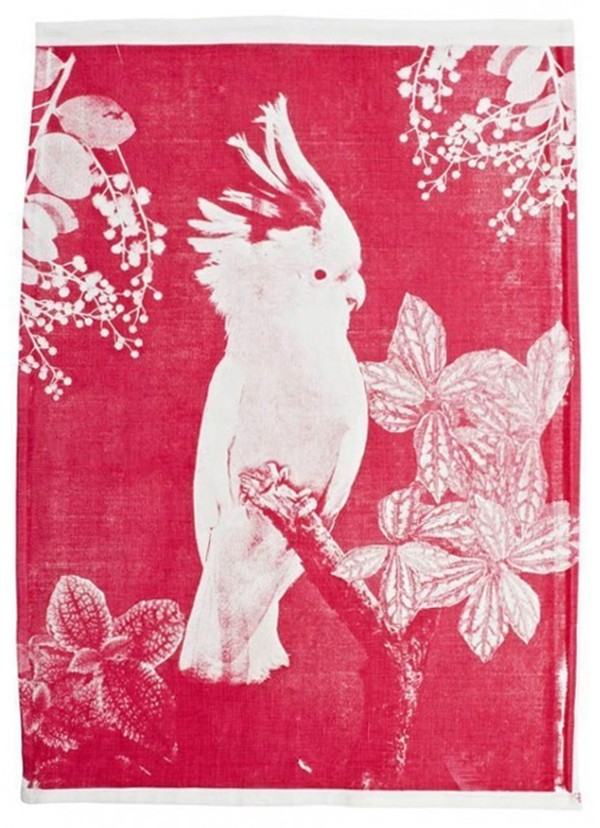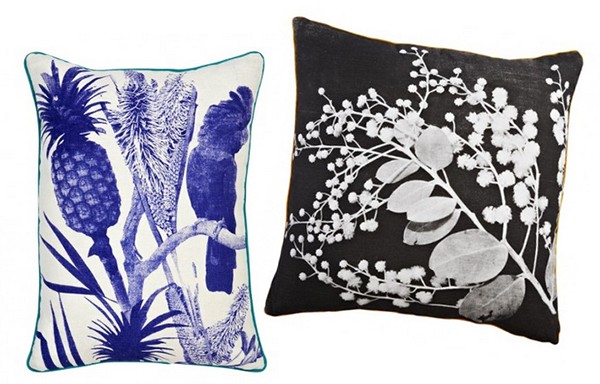 No round up of well done contemporary Australiana would be complete without including Bonnie & Neil. One of Australia's most popular independent textile design studios, they're known for using vibrant colours and bold designs. Graphic Australian flora and fauna motifs feature often, as seen on the Big Major tea towel, Queensland and Wattle cushions. Much emulated, but never matched, Bonnie & Neil are champions of modern Australian homewares.
I'd love to know of any other brands or makers that you think are nailing modern Australiana – this isn't an exhaustive list by any means! Leave a comment and let me know who else is doing it well.
This is the second in my series of Australian-themed posts this week. If you missed Monday's post, click through and see some of my favourite Australian ceramic artists – I've featured 20 of them. I'll be back tomorrow with more Aussie goodness.