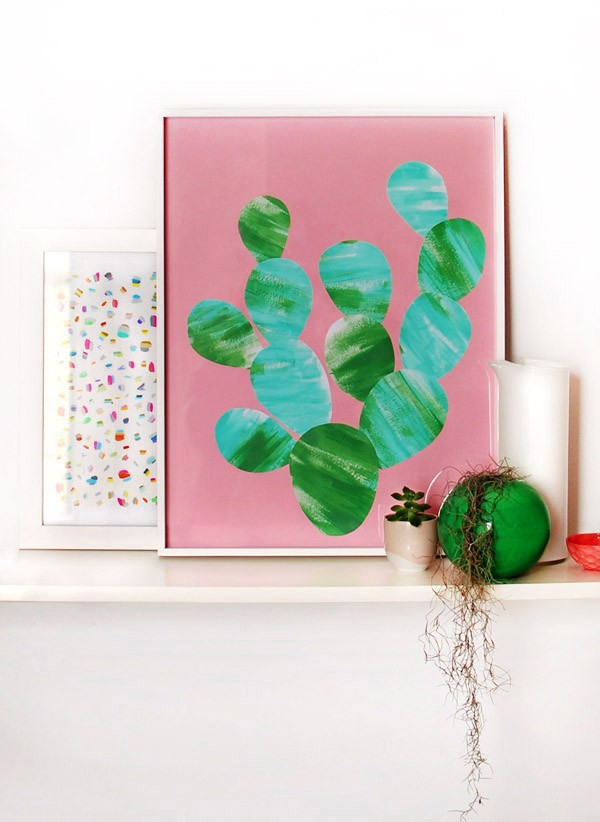 I was inspired by the Instagram hashtags #botanicalsonblush and #plantsonpink to create this easy and fun painted cactus artwork. The colour combination is gorgeous and plants – particularly cacti – are still enjoying their moment in the on-trend-sun.
This abstract collage art, with its mad brushstrokes, is also a great project to make with little kids. We are in the midst of school holidays here in Sydney and it's cold and raining so this might be just the thing to kill a few hours with the kids and you'll end up with some gorgeous art for your wall. #winning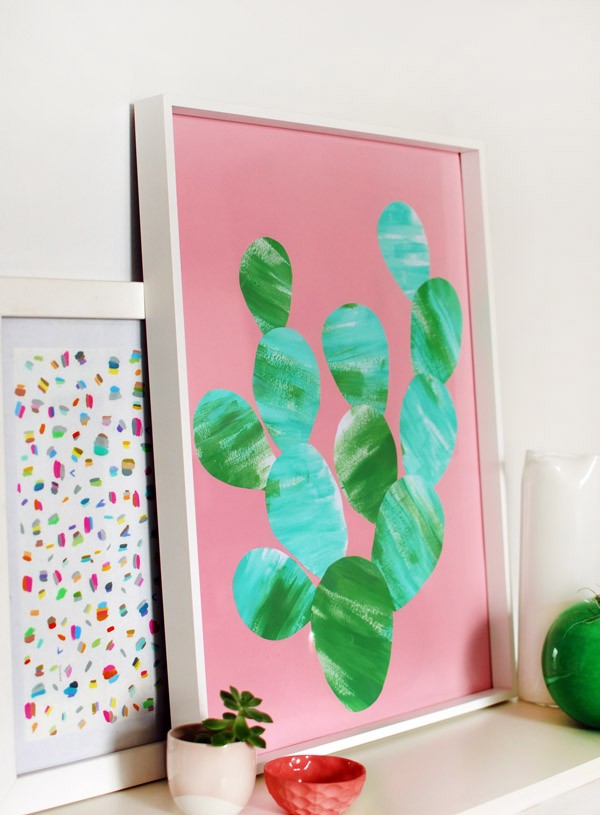 Materials
Light weight card – white and pink
Paint – aqua and green
Paintbrush
Scissors
Pencil
Glue – decoupage glue is good because you can be a bit messy and it dries invisible
Let's get started
1. Paint long brush strokes of pale aqua paint over half of the white paper.  Don't paint out the whole white background, we're after rough and uneven strokes with white in between. Keep painting as the paintbrush becomes dry and you'll achieve interesting textures.
2. Now paint green next to the aqua and and overlap the colours in some places. All your brushstrokes should be going in the same direction. Set aside to dry.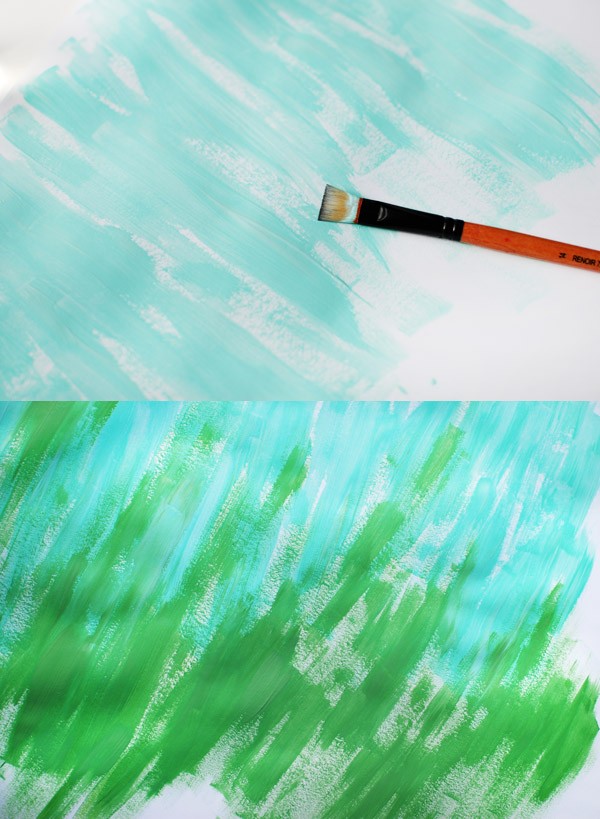 3. When the paint is dry draw shapes ready to be cut out. You'll need a variety of sizes and shapes. They will all have the same basic shape – an ellipse squashed at one end – but don't try to make them uniform.
4. Cut them out, inside the lines.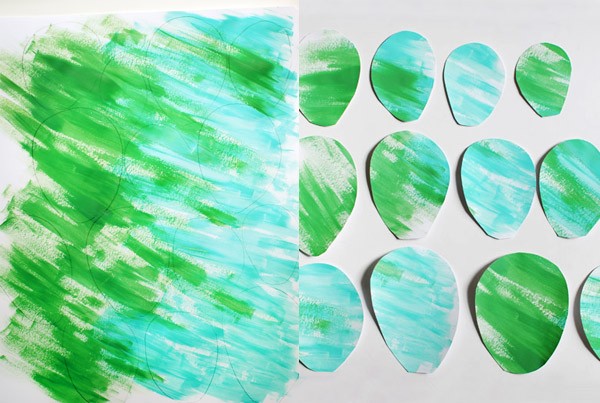 5. Lay out the shapes on the pink card to form a cactus, overlapping them as shown on the finished artwork. Take a photo on your phone to refer to if you like.
6. Leave all the shapes in place, and starting with the topmost piece, glue them into position one at a time.
7. Place something heavy on top while the glue tries to prevent the edges curling up.
8. Frame your masterpiece!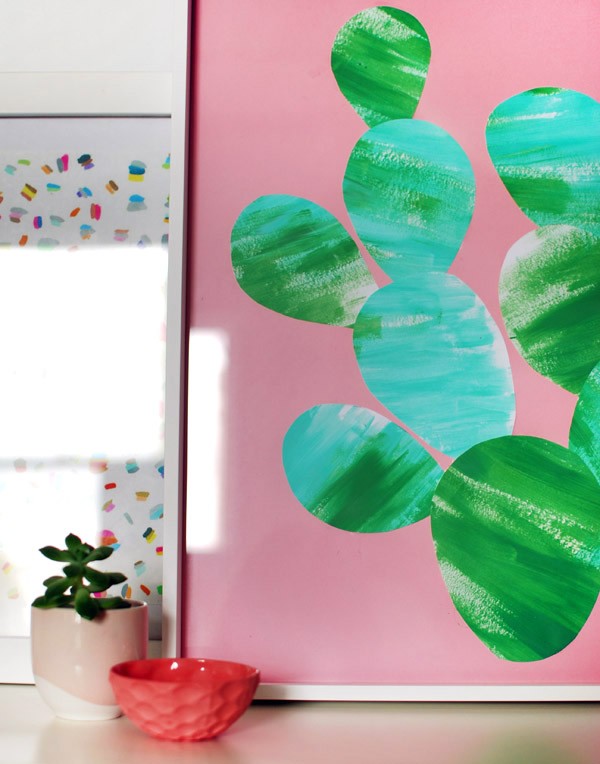 It really couldn't be easier! There are no particular skills required and everything is loose and as far from precise as you can get.
After more DIY ideas? Browse the index of all of our craft projects.
Photography and styling by Lisa Tilse for We Are Scout.