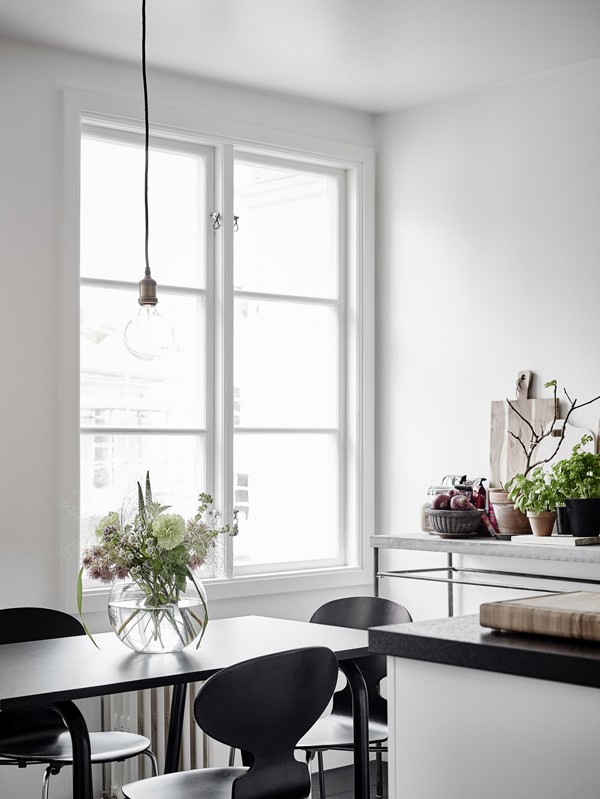 I'm easing my way into Monday with very few words and lots of lovely images of this light-filled apartment outside Gothenburg in Sweden.
It's a masterclass in how to do an all-white interior that doesn't leave you cold:  using natural timber for warmth combined with touches of contrasting black and various shades of grey.
It's the perfect antidote to thoughts of a crazy week ahead. Take a deep breath, a big swig of your coffee and let your eyes wander over the serenity of these images before the onslaught of another week. You're welcome.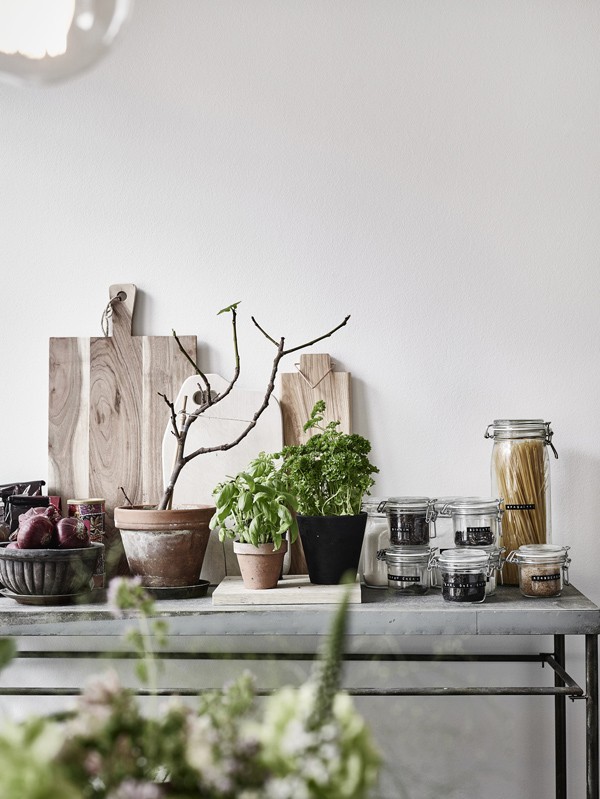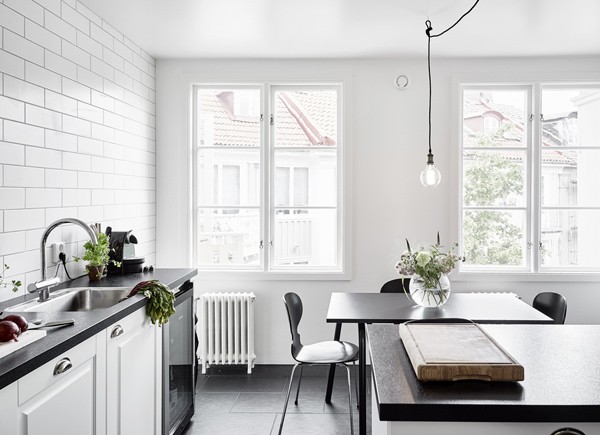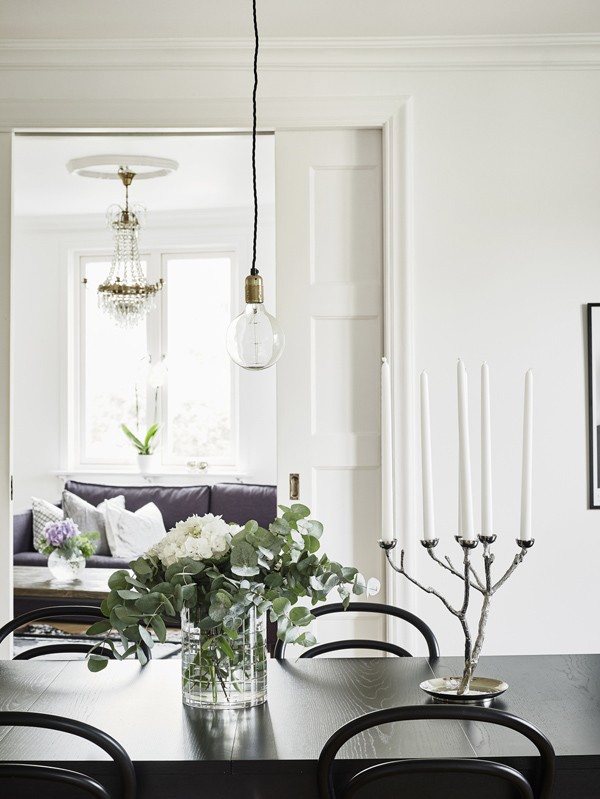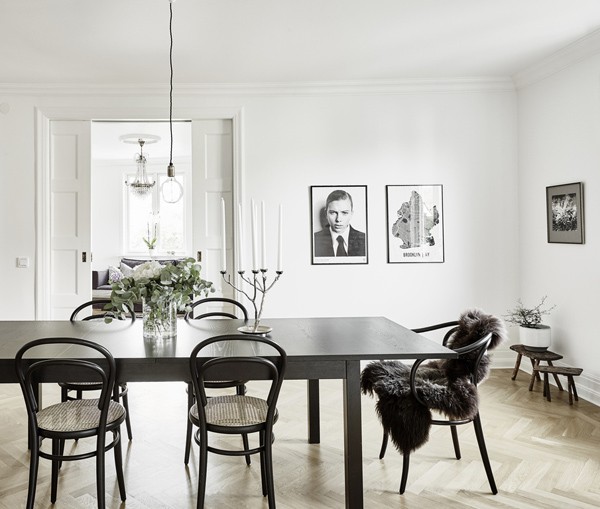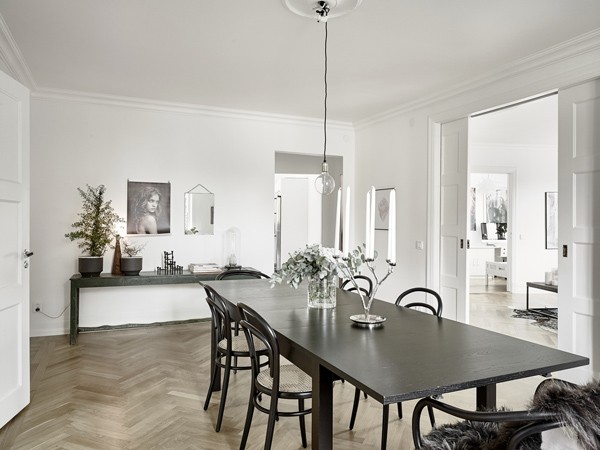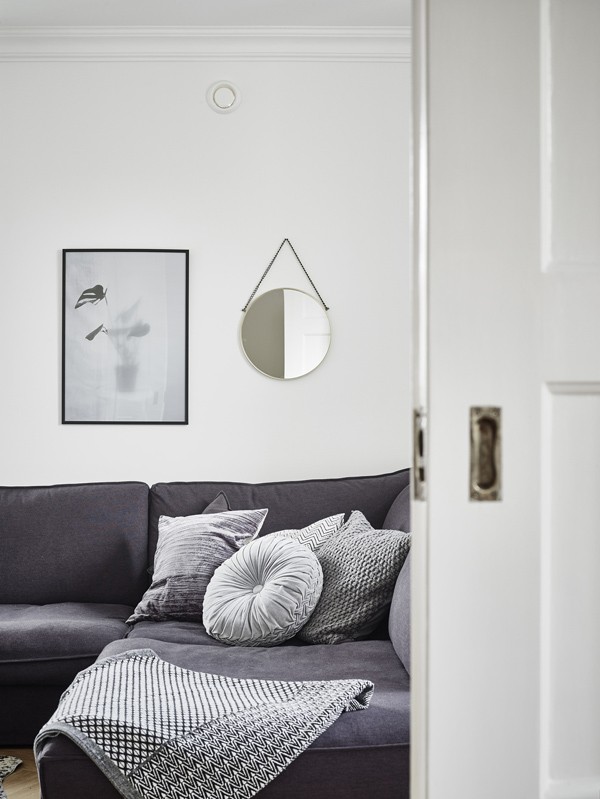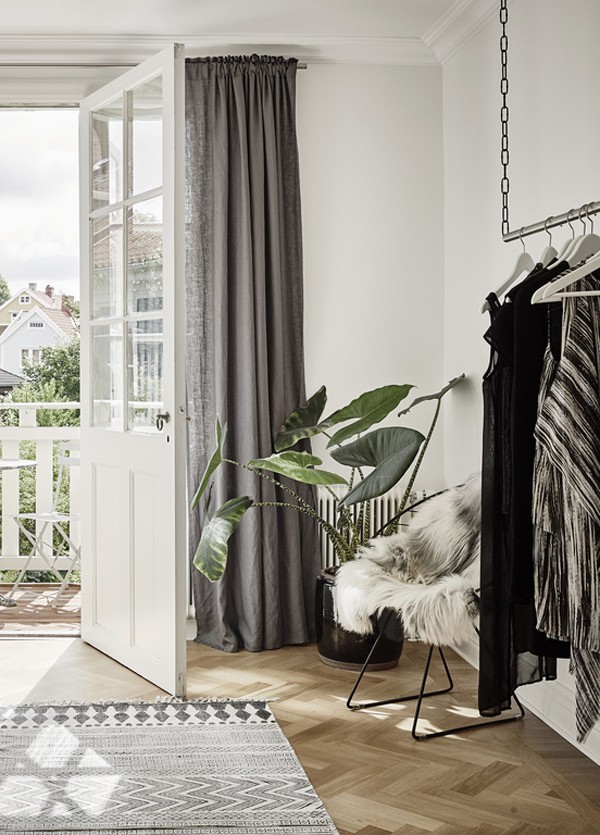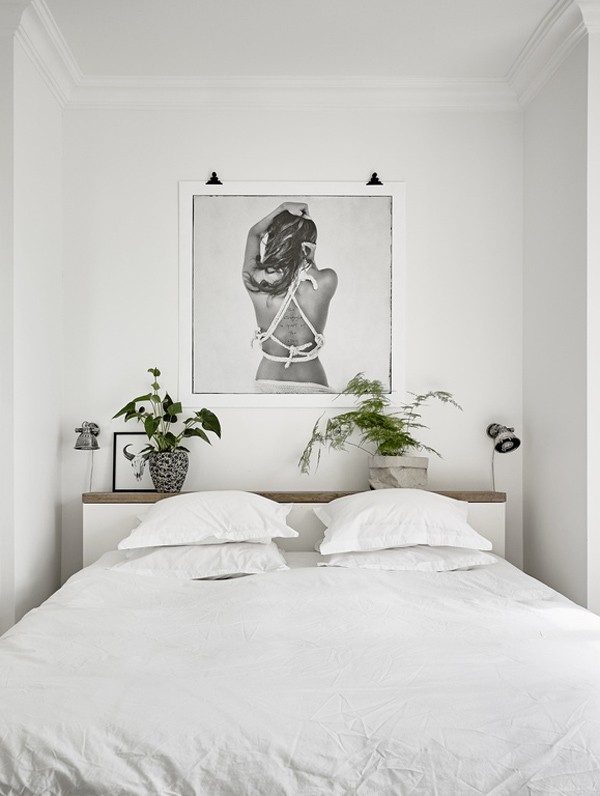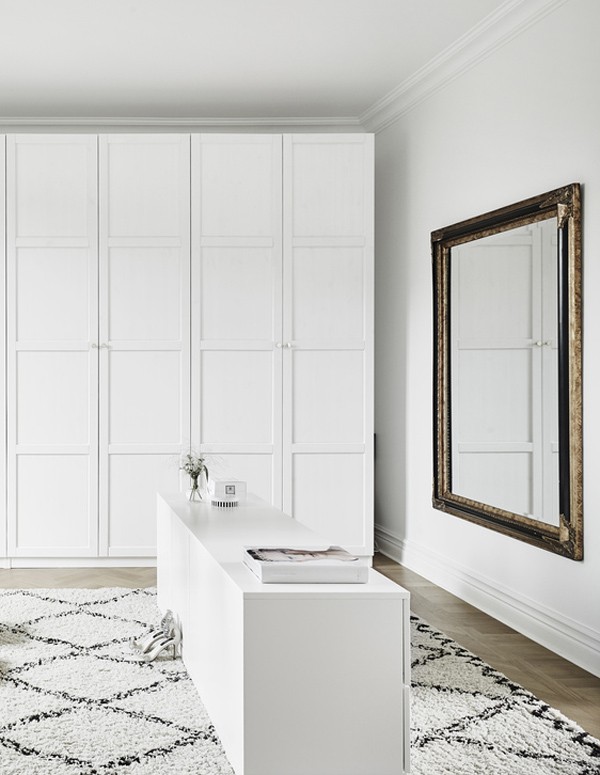 Have we mentioned before that we're fans of Scandinavian interior design? (It's the first time this week, at least.)
Photos by Anders Bergstedt for Entrance.