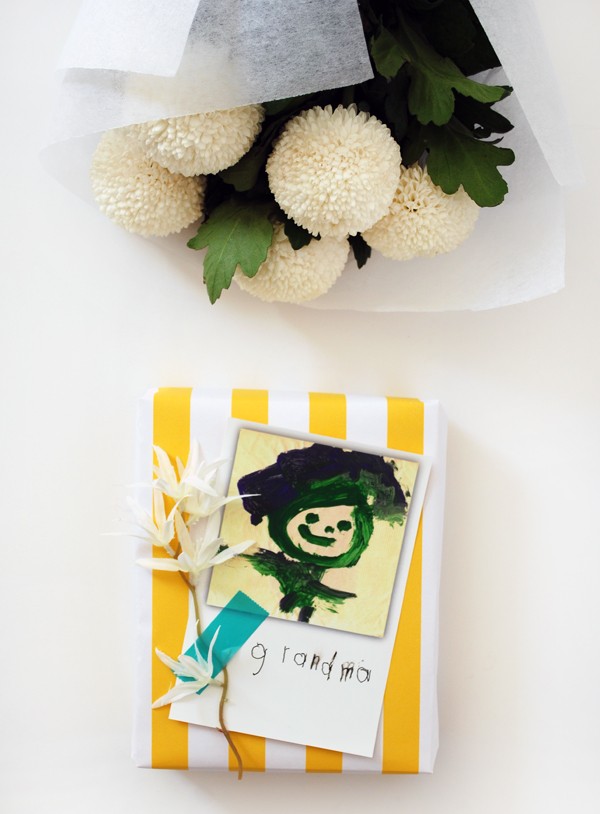 This is a sponsored post with Officeworks
Can you believe it's almost May? And with Mother's Day just around the corner on May 10, it's time to start thinking about gift ideas.
Mother's Day is always a good time to make something personal and meaningful, rather than dashing out to the shops at the last-minute and buying one of those vacuum-packed gift baskets of bath products. (Not that there's anything wrong with bath products – we love a good bath! But it's also nice to put a bit of thought into something special for Mum.)
So with that in mind, Officeworks set us a challenge to put a creative spin on two DIY personalised gifts for Mother's Day. Officeworks is a great one-stop-shop for everything you need to create personalised presents at their Kodak Picture Kiosks.
For these two DIY projects, Rebecca pored over old family photo albums to create two gifts for her Mum. One gift will be coming from Rebecca, using faded old family photos from '70s. Rebecca also found more recent photos of her four-year-old son with her Mum. She thought they would make a special gift for Grandma.
Make photo display cards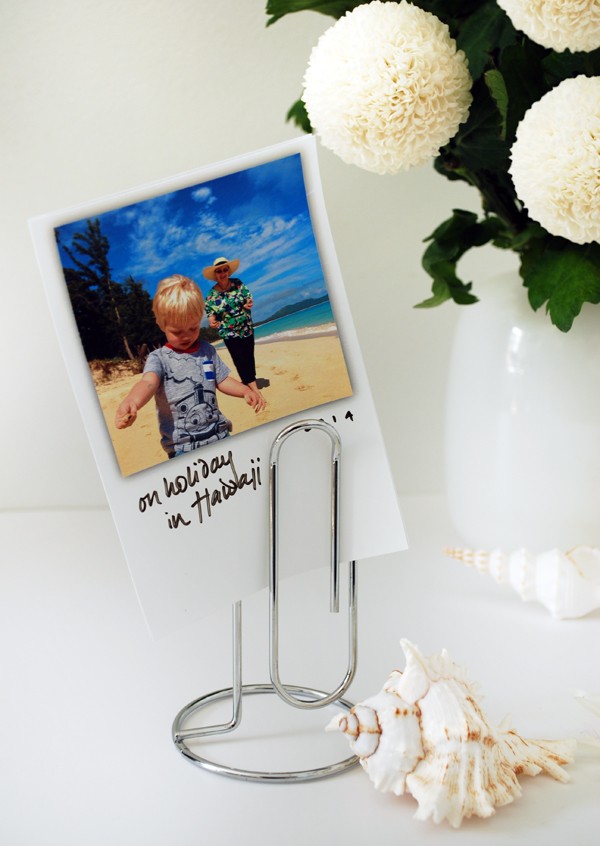 Rebecca's son helped her choose some favourite photos of him with his grandma, including: on holiday in Hawaii, exploring the gardens and scouting for clues to their ancestry. With the photos and a scan of a painting on a USB stick they headed off to the Kodak Picture Kiosk at Officeworks to have them printed. They chose the 'Social' photo option so the printed images have a white border like old school Polaroids.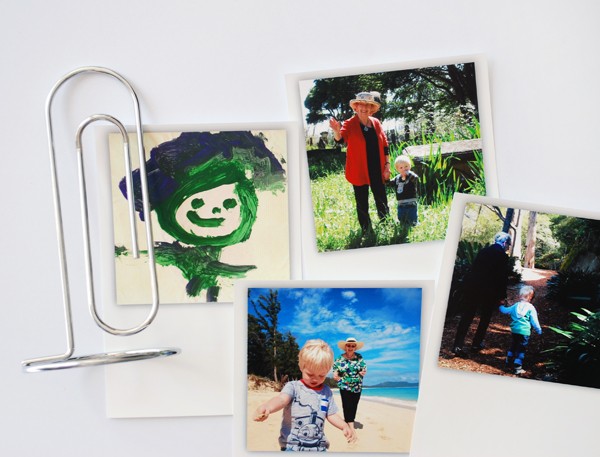 To display the photos they purchased a Desk top Memo Clip, and a black Sharpie was the only other thing they needed.
A personal touch was added by hand writing a note and the date under each photo, and Harry wrote 'Grandma' under the painting print to create a card.
All up Harry's personalised Mother's Day Gift to his Grandma cost less than $5, plus a bunch of flowers!
Make Photo block family photos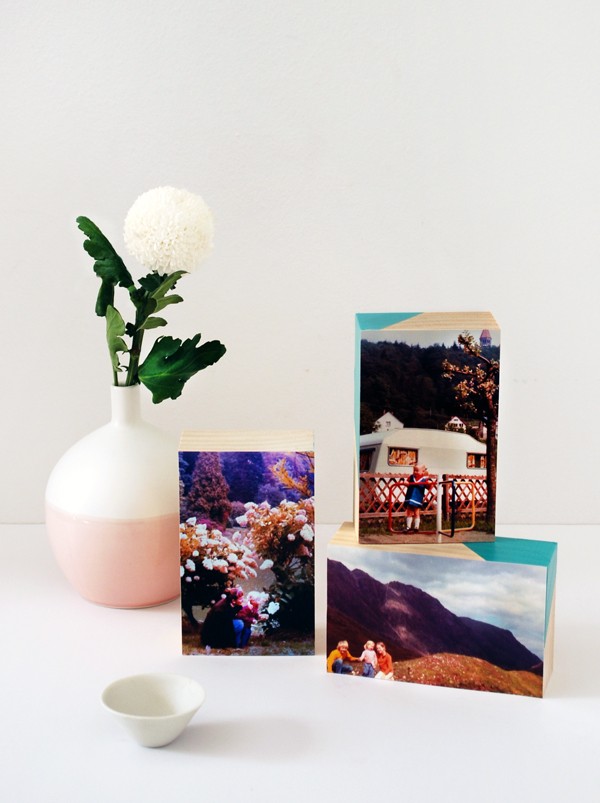 These fabulous vintage photos from their family caravan trip around Europe – three kids in the back of the car in the summer of 1977 – were the starting point for a gift for Rebecca's mum. We didn't want to alter the colour on the photos because the vintage palette adds more character to the lovely images.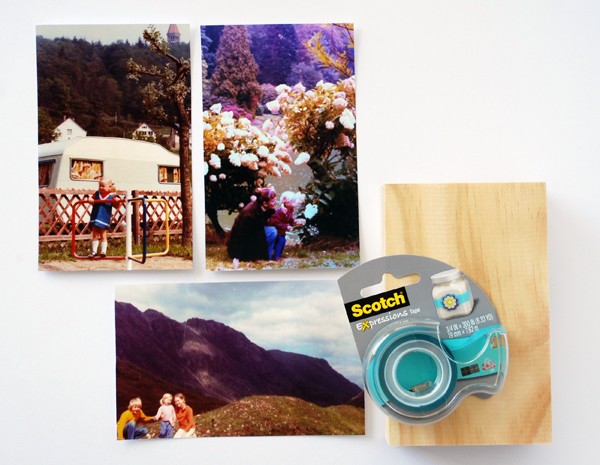 In addition to photo prints, for this project you'll need a roll of Scotch Expressions tape, decoupage glue and a brush to apply it, timber blocks, and sandpaper.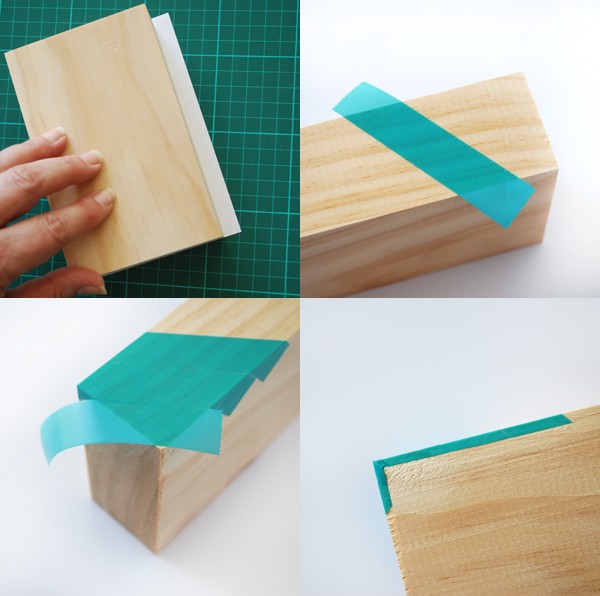 We purchased a length of timber from the hardware store and asked them to cut it into lengths the size of the photos. If the edges of the blocks are a bit rough give them a light sand.
The available timber width was slightly too narrow, so we trimmed off the edge of the photos. To trim your photo to fit, place it face down on a cutting mat and put the timber block on top, making sure the edges are aligned. Then, using the timber as a guide, cut the excess off with a utility knife.
To add a bit of extra interest to the timber we used the tape to create diagonal coloured corners on the blocks. The tape is slightly translucent, so butt the pieces up to each other rather than overlapping them.
Then paint the decoupage glue on the backs of the photos and stick them to the timber blocks, and you're done.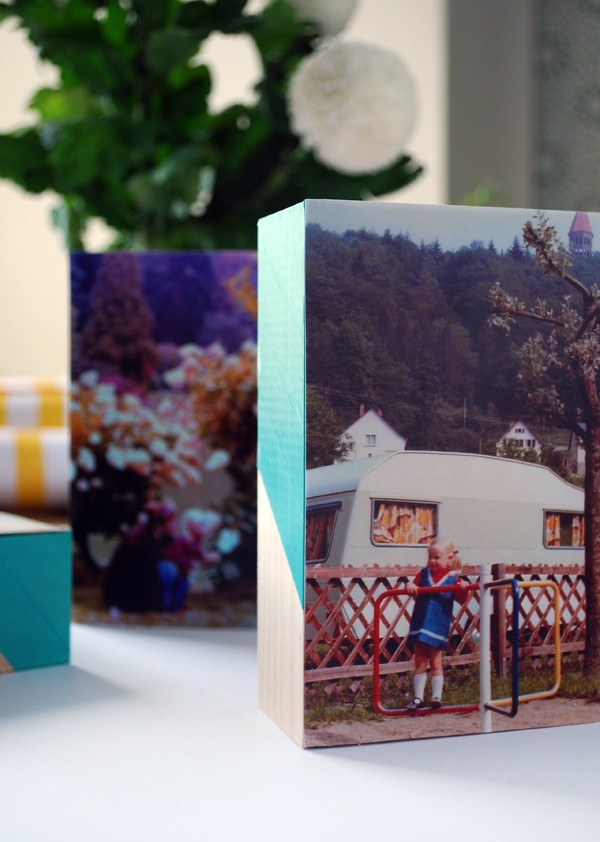 While she was at at the Officeworks Kodak Picture Kiosk Rebecca also made a simple card with a sweet message for her mum.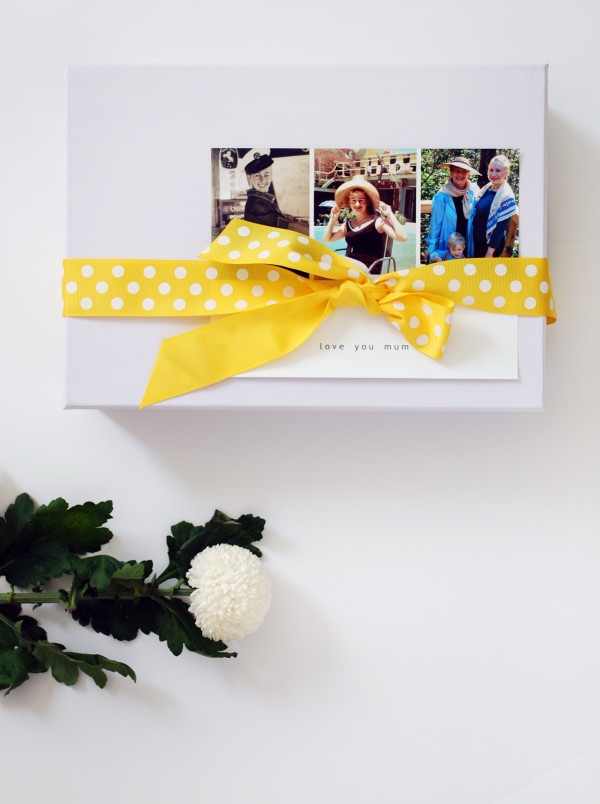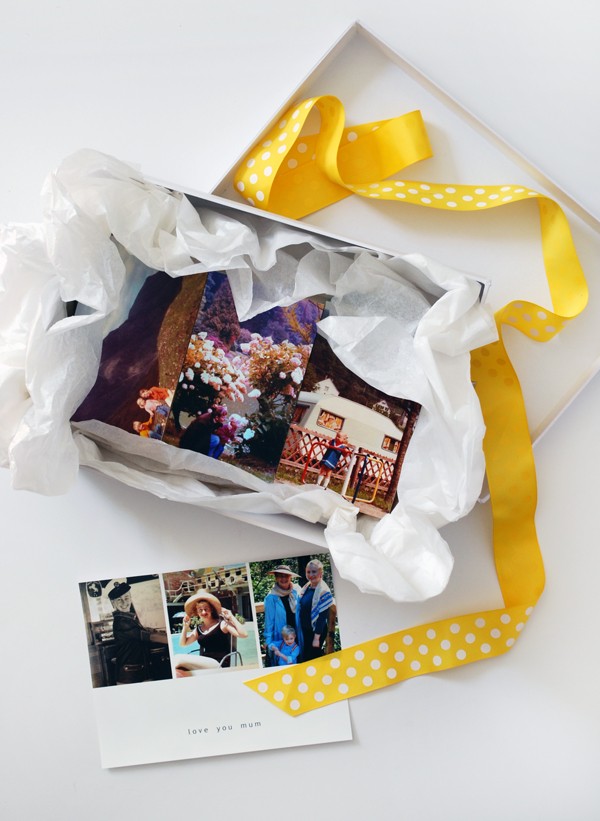 This Mothers Day gift cost less than $10 and it's something that will bring Rebecca's family some laughs as well as bringing back memories of a lovely summer long ago.
Along with their simple photo printing, the Kodak range at Officeworks has an extensive line-up of personalised items (including mugs, jigsaw puzzles, and aprons), so you've got loads of options for creating something thoughtful and personal for your Mum (or your Grandma, Aunty, Sister, Mother-in-Law, Stepmum  – or any other special person in your life).
For more information on Officeworks' Print & Copy products and services or to find a store near you visit officeworks.com.au.

By Rebecca Lowrey Boyd and Lisa Tilse for We Are Scout.
Family photos courtesy of Rebecca Lowrey Boyd.
All photography and styling by Lisa Tilse, for We Are Scout.
Disclosure: This is a sponsored post in collaboration with Officeworks. We only partner with brands that are a good fit with our blog, our aesthetic and what you, our readers, enjoy.

Save
Save
Save