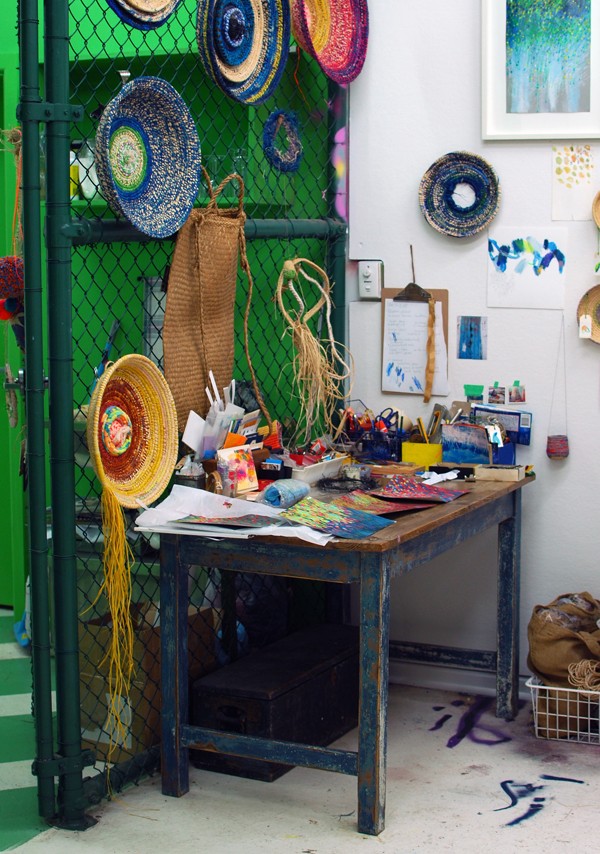 Michele Morcos is a visual artist who describes herself as a mark maker. Her distinctive style of making marks carries across all the media she works in, from raffia and yarn basket weaving to painting and sketching. Michele works with a sense of purpose and focus, and that intensity is reflected in the beautiful densely layered art she makes.
Michele held her first solo exhibition in 2002, and has had over 25 group shows since. This year she will complete a residency in Greece and work on a new collection of drawings and works on canvas for her fifth solo exhibition, at Koskela in August 2016.
I recently visited Michele's studio in Sydney's inner west, and upon entry, was immediately struck by the vibrant green walls. The rather accidental-yet-fortuitous wall colour, courtesy of the local council, makes quite an impact combined with the striped floors. This first room is in contrast to the serene stark white of her studio. Michelle loves the white walls which function as an ever-changing inspiration board and gallery of her work, and they bounce around the bright light entering from the windows and skylights.
Michele's refined and discerning eye expertly curates her space. I took literally hundreds of photos on my visit – everywhere I turned there was a gorgeous vignette waiting to be captured. I think you're going to love it.
Meet Michele…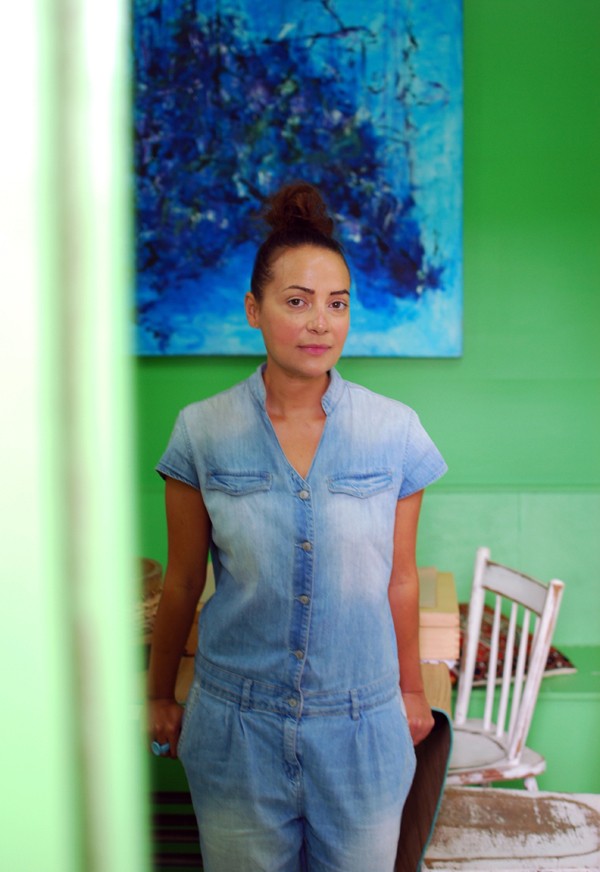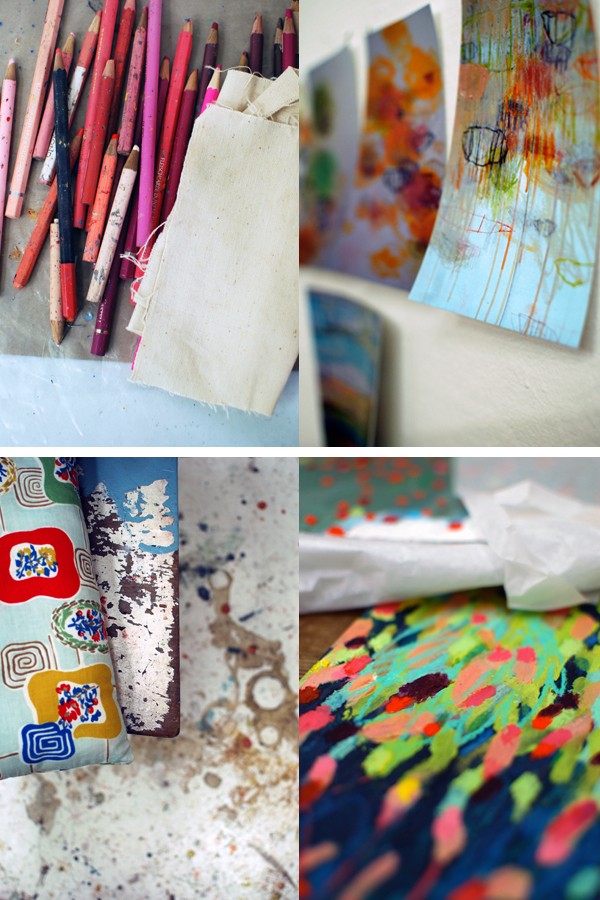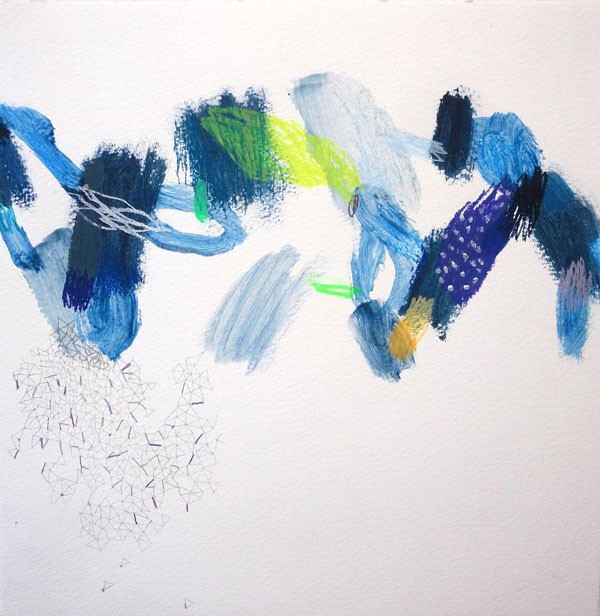 Where do you live?
I live in a quiet pocket of Sydney that is surrounded by beautiful bushlands. I love to walk through it most days. It gives me a chance to think, meditate and breathe. I was born and bred in the city, and even though it is unrecognizable from the place I remember from my childhood, it still is a beautiful, eclectic and inspiring place to call home.
Where do you create?
I create in a residency studio in Camperdown. It is run by Marrickville council and I've been fortunate to call it 'home' for two years now. It sits in a leafy pocket of the suburb – situated on a park that is used for artists' and graffiti artists', families, fitness gurus and people who need to relax and step out of the carnage that's Parramatta Road.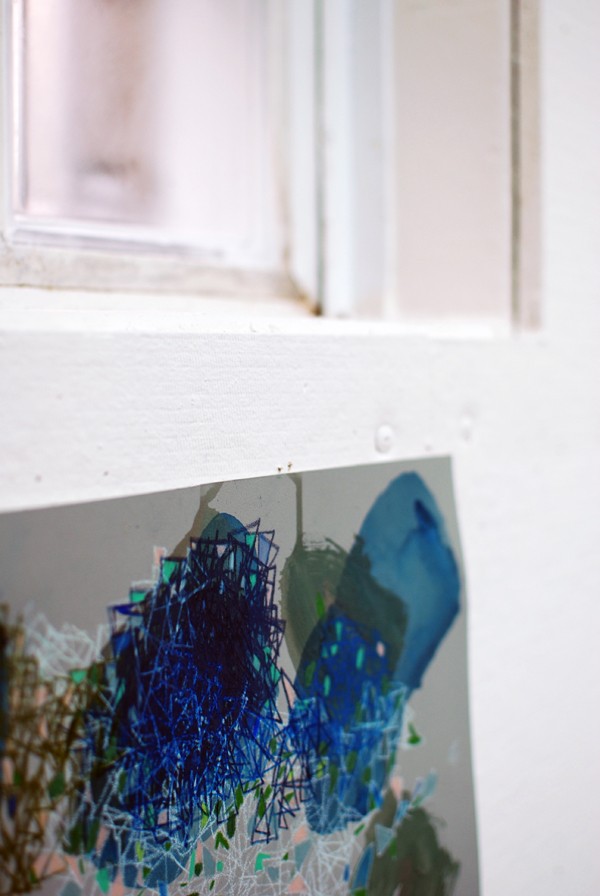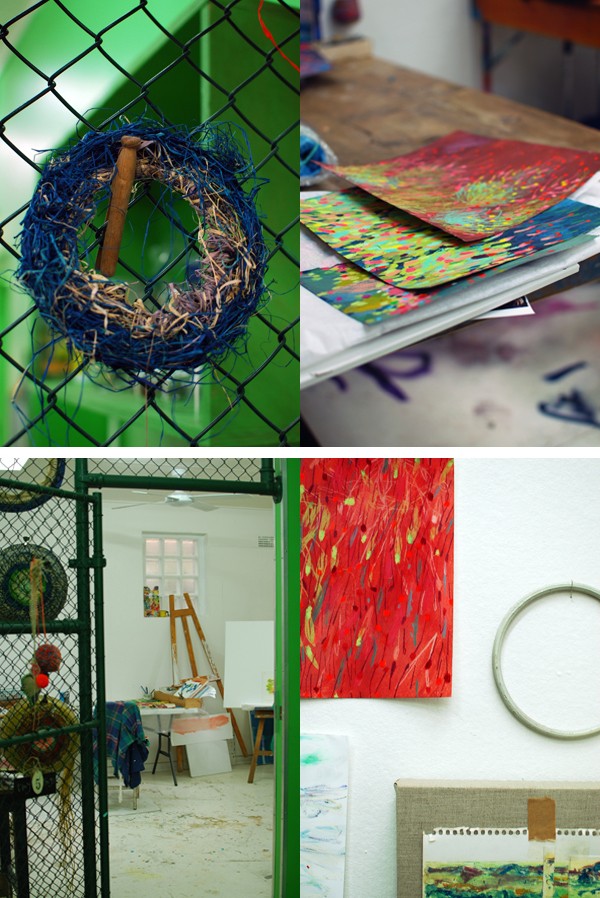 When do you create? Is it a full time job?
I don't call it my full time job but I'm in the studio or working from home most days.
What path led you to this creative place?
It's a way of life for me and I've always been a creative kid. I went to Sydney's COFA (College of Fine Arts) straight out of high school and twenty years later I'm still here. It truly is a passion. There have been many years when I've been out of the studio and researching, travelling or feeling in need of a break. But I've always come back to it.
I've worked in the industry for years too – doing all sorts of things like working in galleries, writing and teaching. I've used all of these jobs as a kind of apprenticeship and a way to understand the industry and hone my skills.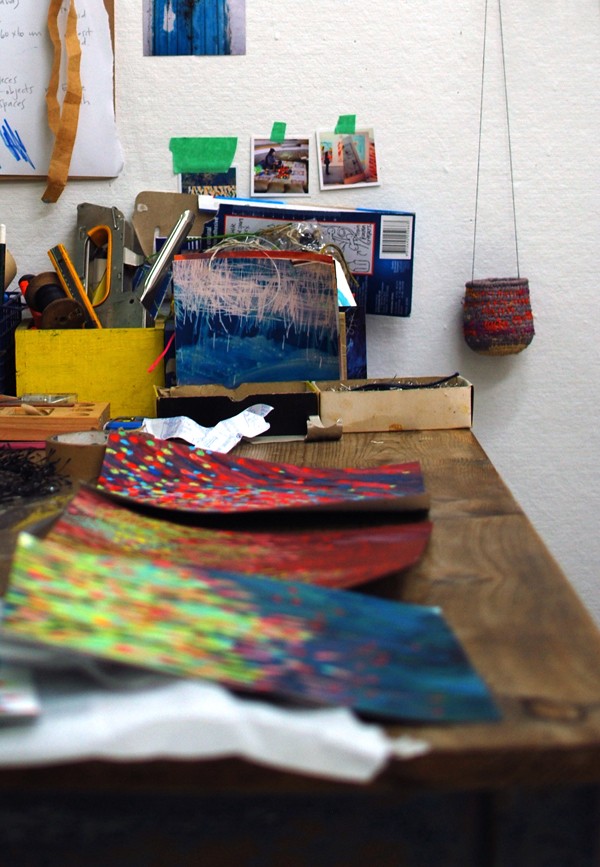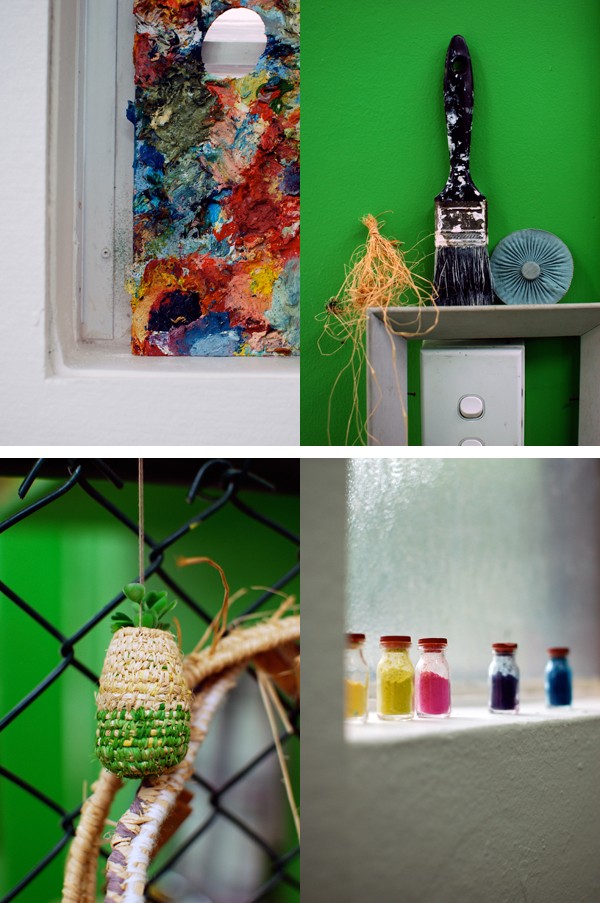 What's your elevator pitch? How do you describe what you do?
That's tricky as it evolves and changes each and every day. Like a puzzle or a riddle. It's like trying to describe my artwork to people that have never seen it before. I find that a challenge too.
How would you describe yourself in six words?
Colourful, passionate, creative, meditative, researcher, observant.
What are the essential items in your workspace?
Light, space, and time!
Do you have a favourite tool that's essential to your work?
Many things! Good art paper, Prismacolour pencils, and beautiful Sennelier pastels. I like to experiment and try new materials all the time. But in the end I have my trusty old faithfuls that give me the best marks and strongest colours.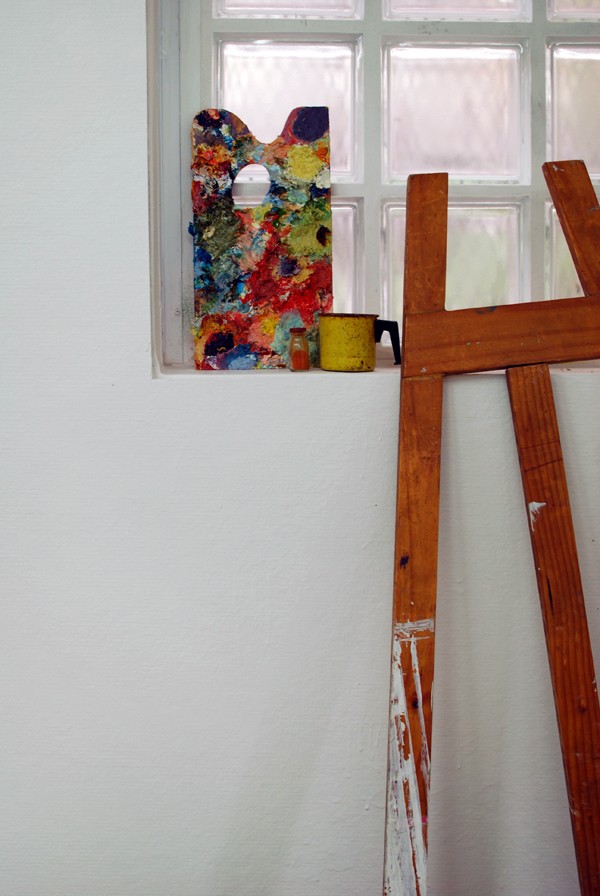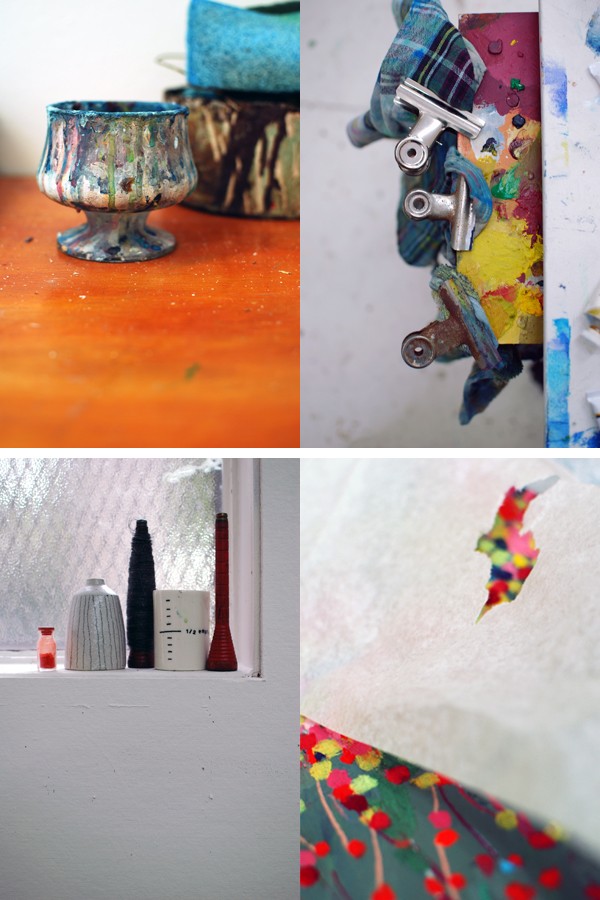 Where do you find inspiration and motivation?
So many people! From professional artists, to people who teach art to people in the community – I'm constantly inspired by people who are passionate and able to block out all the static and noise, and just listen to their inner voice.
I'm also inspired by art, nature, colour, travel, music – and all the little things in between.
What do you love the most about your creative space?
The space. It's such a luxury to have a studio and I never take it for granted.
Is there something you don't like, or would like to change?
The availability and affordability of creative spaces in Sydney. It has always been a problem but now it's nearly impossible for artists of any age and income bracket to find space to be creative, without agendas or business models.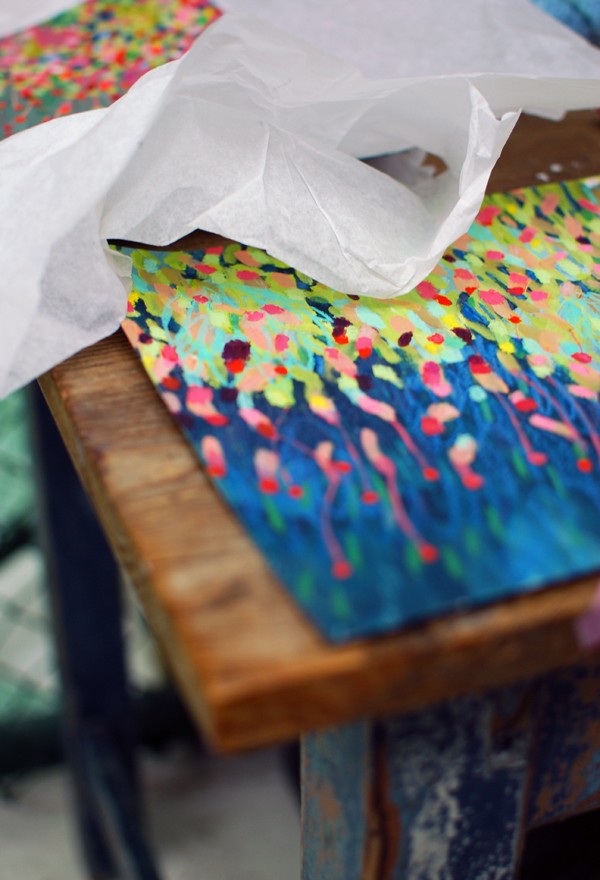 Do you listen to anything while you work?
Always music. I love music and like have my iPod on from the moment I step into the space.
Favourite work-time snack?
Usually I don't stop when I'm working in the studio as I rarely do a full day. Instead I work within a block of time – say three to four hours. I might grab a coffee but it usually goes cold as I forget that it's there.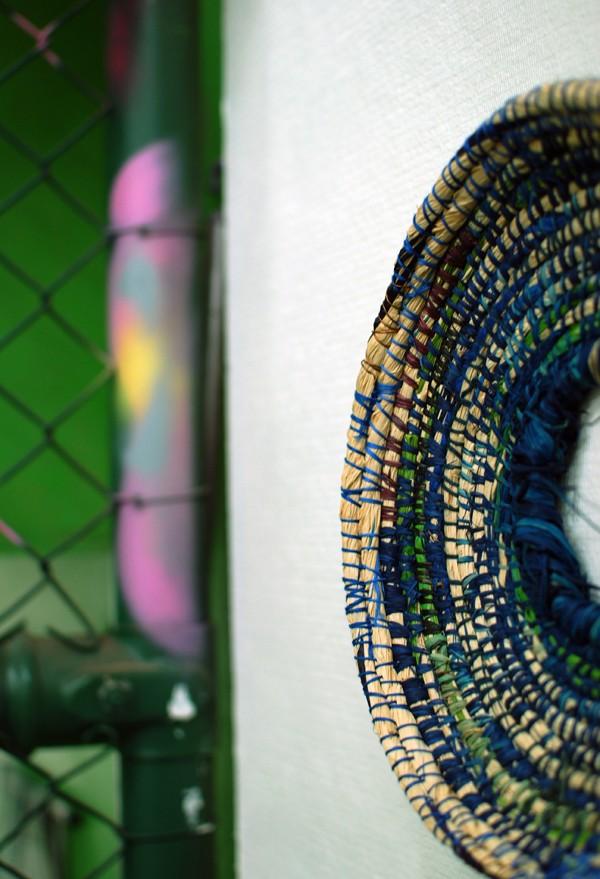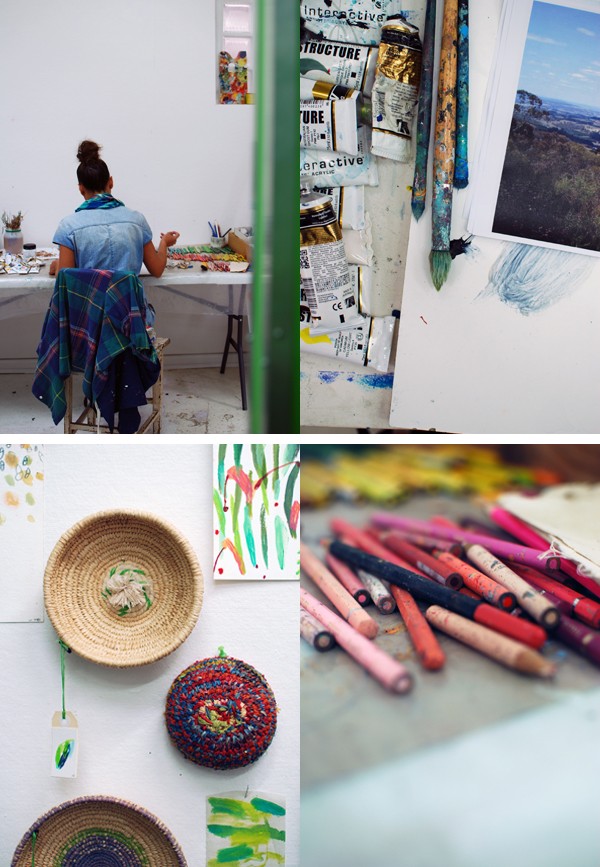 What would be your dream job or collaboration?
I'm doing it now. Having the creative freedom to work on what I'm passionate about and then exhibit in lovely spaces. Yep… that's what I would like to do for the rest of my life.
Tell us five online resources or apps you can't live without.
I'm not a massive tech head. I'm quite old school. I been writing my blog for six years and have been following a few favourite blogs and websites for a number years. But the one app that I use and look at regularly is Instagram. It's great for inspiration, conversation and collaboration.
What's the hardest thing you find about what you do?
Finding the momentum, energy and creative inspiration to move forward with each and every project. Sometimes things don't flow and all you can do is stop, breathe and go for a walk.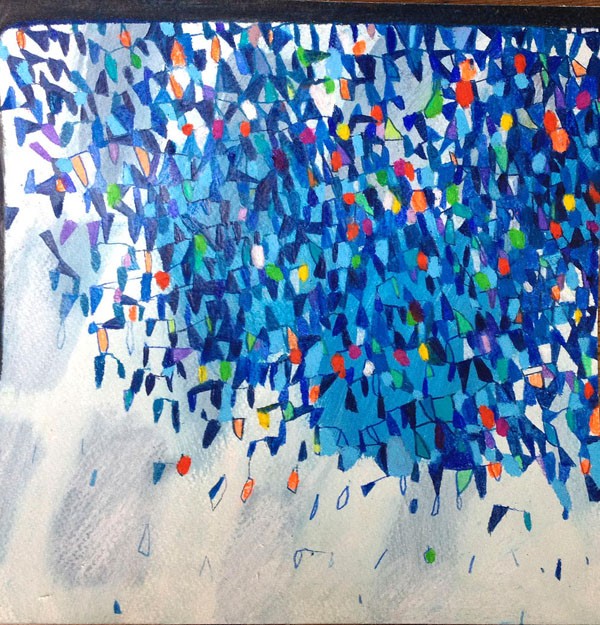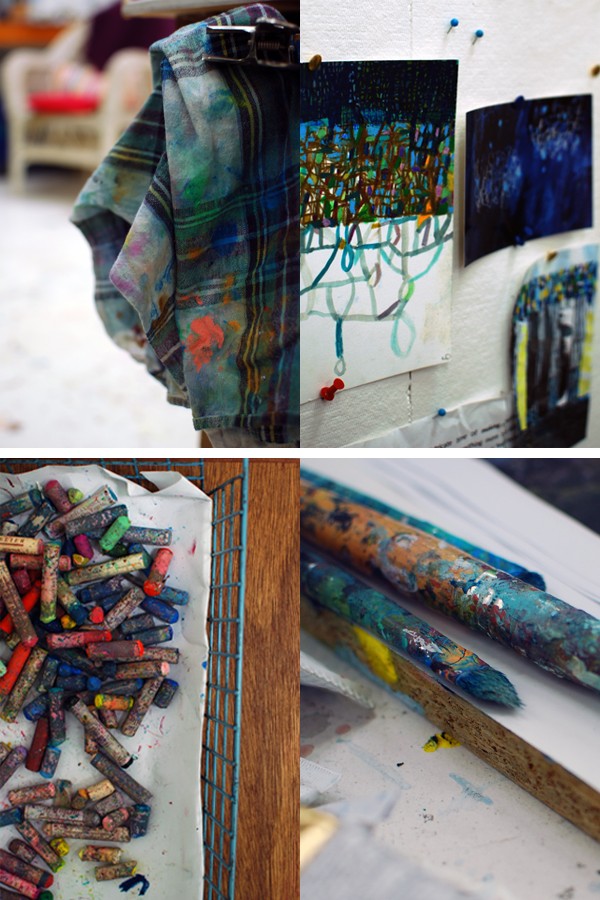 What advice do you have for aspiring creatives?
Be patient, ask lots of questions, be respectful and do your research about others in the industry and what they have done before you. Try to be innovative and brave with your artwork too. It's great to admire someone's work, but try and find your own intuitive style of making a mark.
Do you have a dream that you'd love to fulfill?
My dreams are connected to my health. If I'm physically, mentally and emotionally happy and healthy, then I'm living my dream. The rest is an added extra.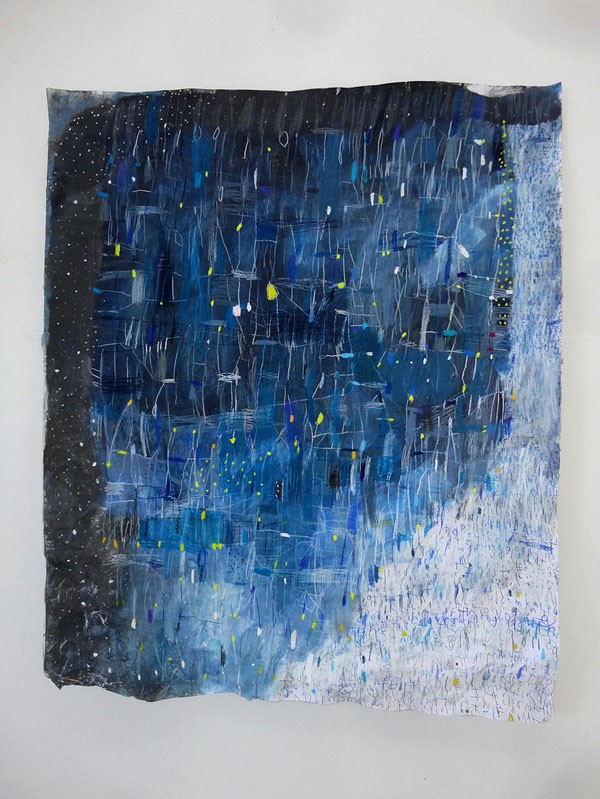 You can see more of Michele's art on her website and see what she's up to on her blog, tiny trappings.
Connect with Michele on Instagram @tinytrappings.
All photography (not supplied by Michele) by Lisa Tilse, for We Are Scout.