Last year I bought a gorgeous screen printed canvas bag with metallic foil from Tinker by Printink Studio, which I have been using constantly ever since. At that stage they didn't have products available on their website, but now that they do I'd love to share them with you. Melbourne-based Jason Cesani and Nadia Husiak are the creative force behind Printink Studio. They design and hand screen print everything in their Collingwood studio in keeping with their passion for hand made products that are locally crafted. Tinker by Printink Studio products include home furnishings, fashion accessories, children's wear, fabric and wallpaper.
Their gorgeous bedlinen is designed to be mismatched together in a lovely contemporary eclectic way.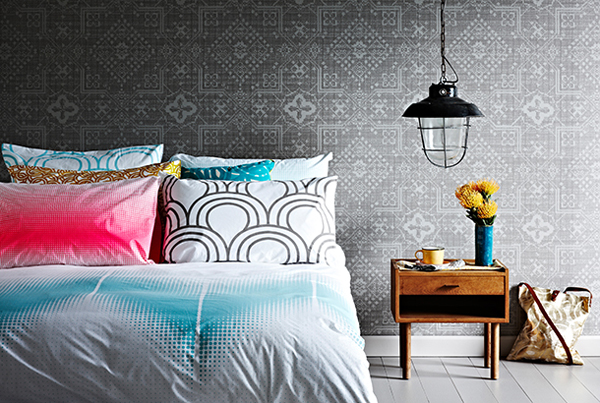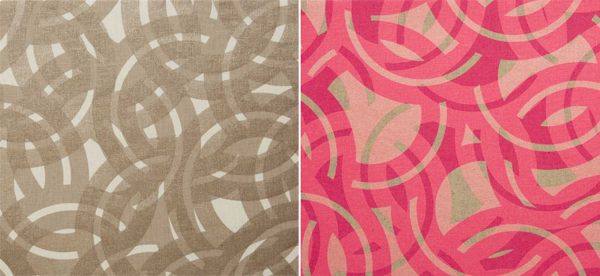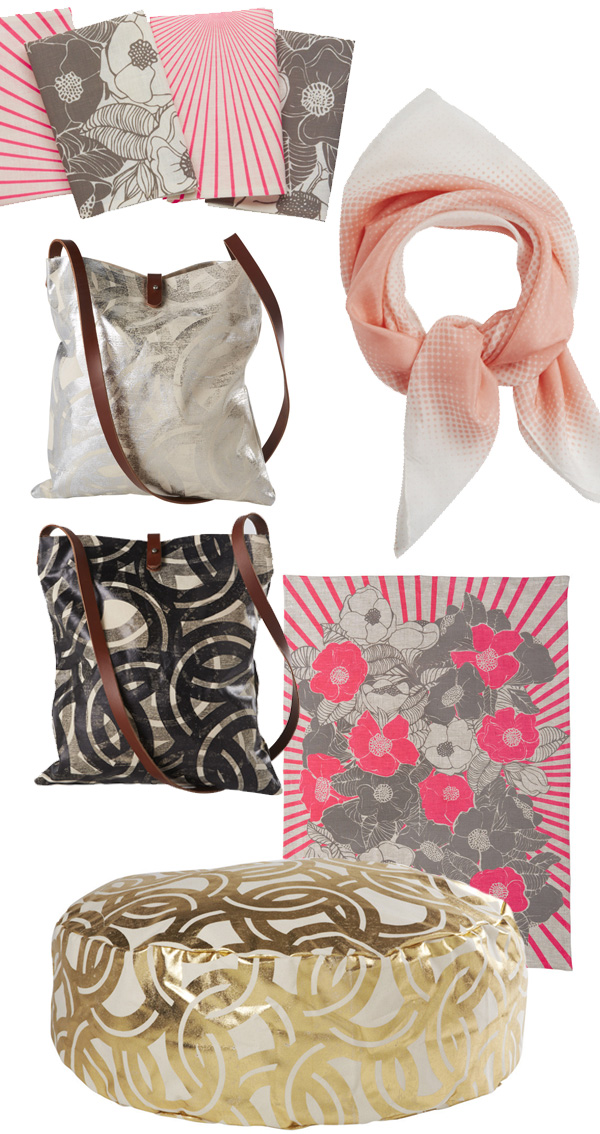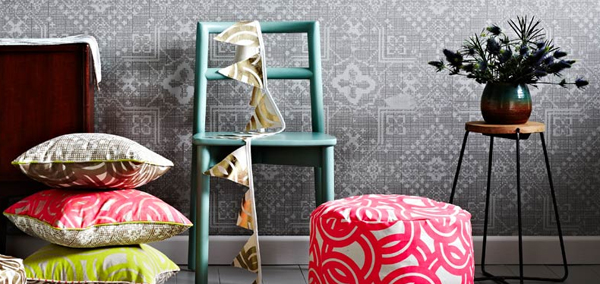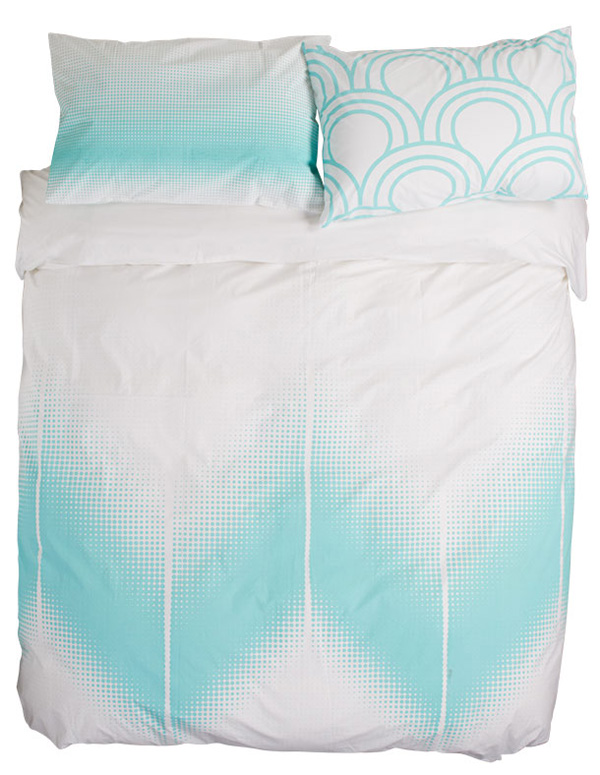 Find all these great, made by hand products online at Tinker by Printink Studios.