Last week I went to Australian rug company Armadillo&Co's 5th birthday celebration and the opening of the 'Collage Collection' exhibition. Armadillo&Co are a company that I admire and respect, not just for their beautifully designed and made rugs, but for what they stand for. Every Armadillo & Co piece embraces Fair Trade practices, is crafted from sustainable natural fibres including pure wool, jute, cotton and hemp, and all purchases benefit local schools in their weavers' villages in India. They are working through The Anganwadi Project to ensure that the children 'thrive, not just survive'.
The Collage Collection exhibition showcases 20 unique weavings based on collages created by children in Anganwadi pre-schools, and woven by artisans in India. There was a silent auction on the night with all proceeds going directly to building a school for The Anganwadi Project. A huge $10,000 was raised – enough to build two new preschools in Gujarat, Ahmedabad in India.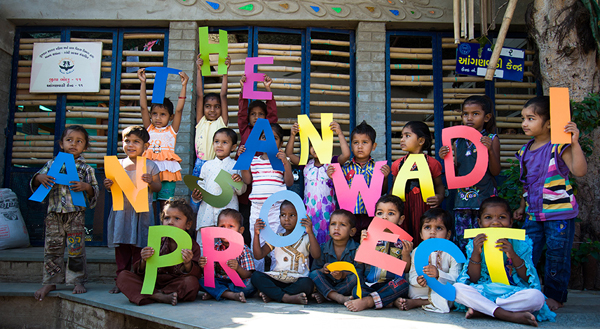 There are an additional 15 original woven artworks that are now being auctioned on eBay. Once again all proceeds will go directly to the The Anganwadi Project to build another preschool. The framed weavings are graphic and beautiful in design and craftsmanship. The auctions end in a couple of days, so go and take a look at the Anganwadi Project Charity Fundraiser and get bidding. It's such a wonderful way to give children in the slums of India the chance of a nurturing environment, an education, hygiene and nutrition.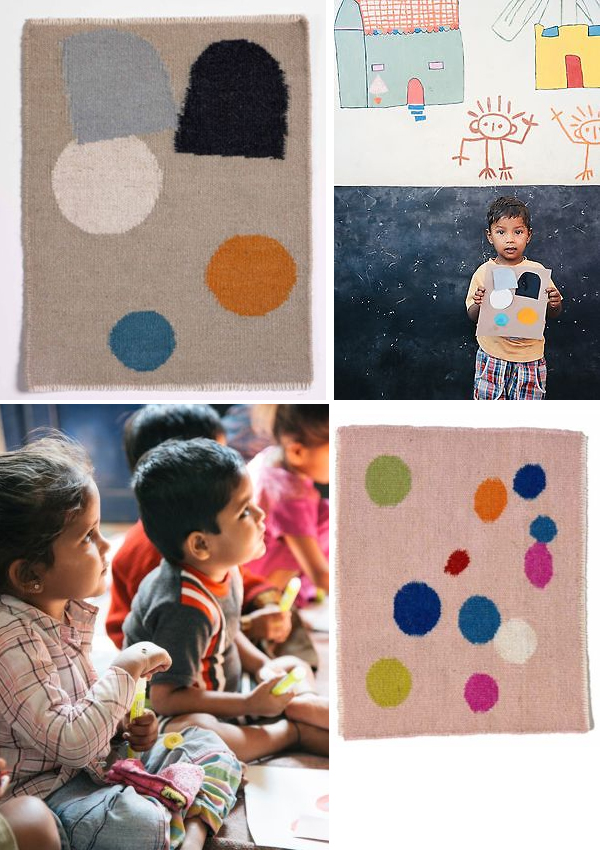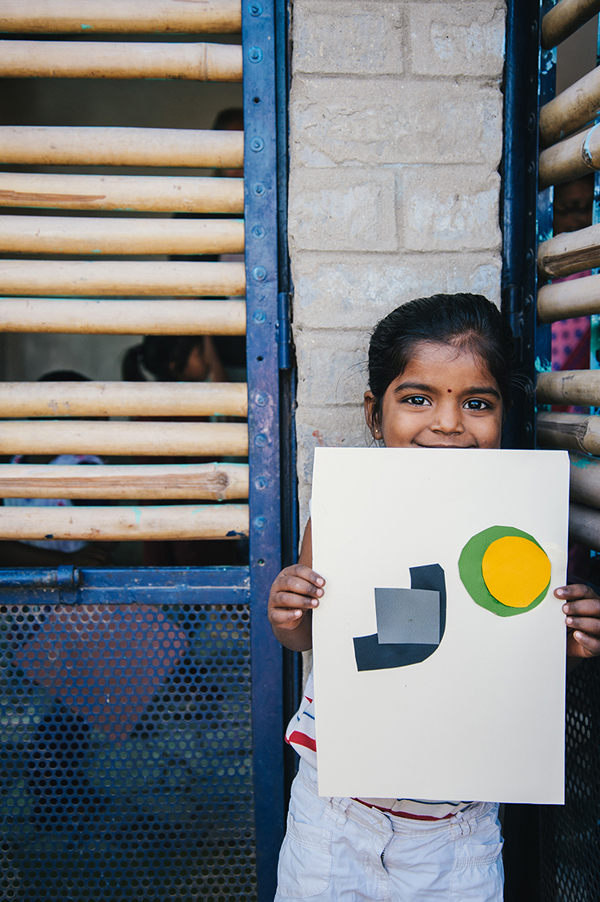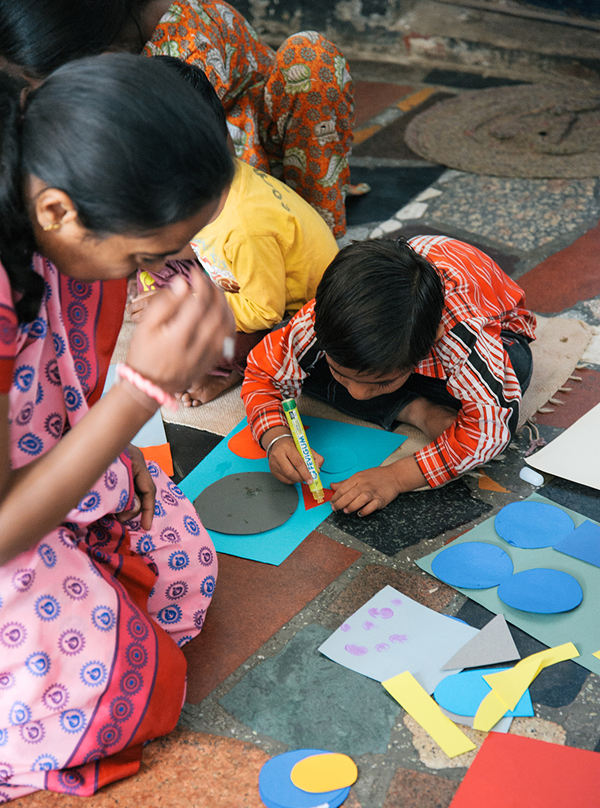 The Anganwadi Project provides simple, safe, environmentally sustainable and beautiful learning spaces by sending volunteer teams of qualified design professionals to build schools and centres.  It relies solely on donations from individuals and companies for funding. Volunteers pay their own way and give their time to the project free of charge.