What happens when you fold architecture with furniture? Melbourne based Tobias Horrocks does just that, combining his architecture and furniture design skills to make bespoke designs from cardboard. Under the name Fold Theory he creates exciting potential for cross-pollination and experiment.
To celebrate the 50th issue of Indesign Fold Theory created a sustainable installation using back-issues of the magazine. The theme of the 50th issue was 'future of workplace design' which led Tobias to think about the future of publishing and the fate of printed magazine archives when publications go digital. The ingenious result is a shelving unit built from past issues of Indesign using simple recycled cardboard connectors. The project suggests the perfect way to minimize the waste created by the death of the printed page.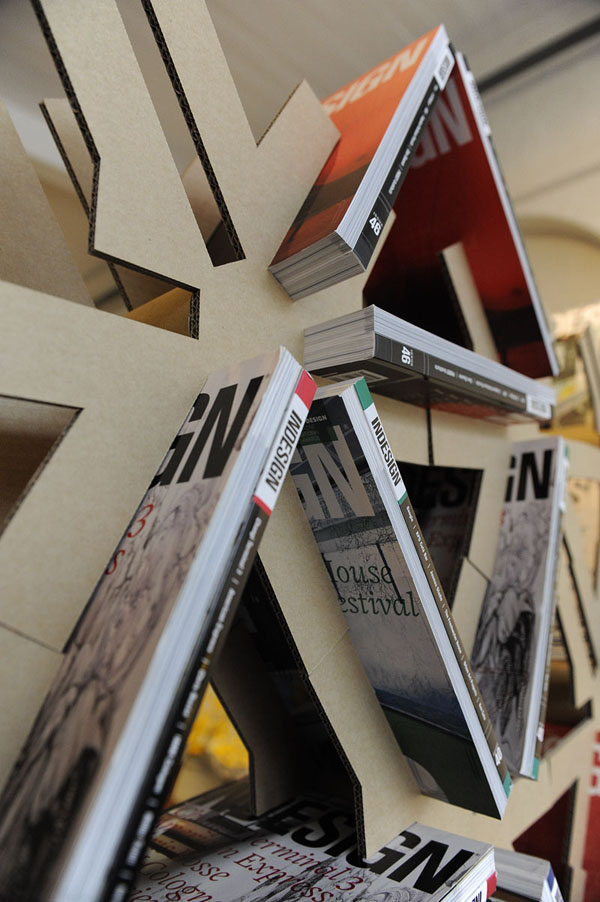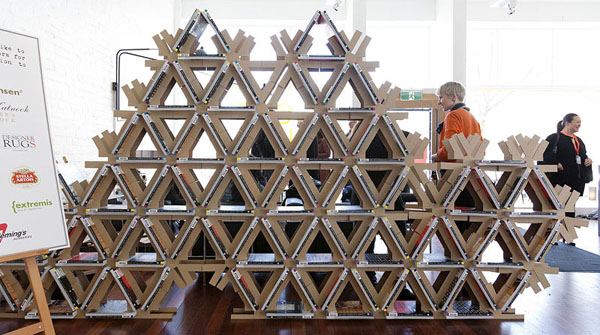 Images: Michelle Williams via Fold Theory
Genius don't you think? Fold Theory's sustainable design and architecture practice encompasses bespoke cardboard design, temporary installation design, recyclable furniture and interiors, flat-packed trade show stands as well as pure architecture. Check out their website to see more great projects.