When Helen Bayley of Lovestar launched her range I was swooning, and now she's released another winner I'm head over heals. Seriously, how good is this limited edition Boogie Woogie Confetti Days print with floating confetti… in a neon frame!
And this sweet Sunday Blooms print floating in a vibrant neon frame.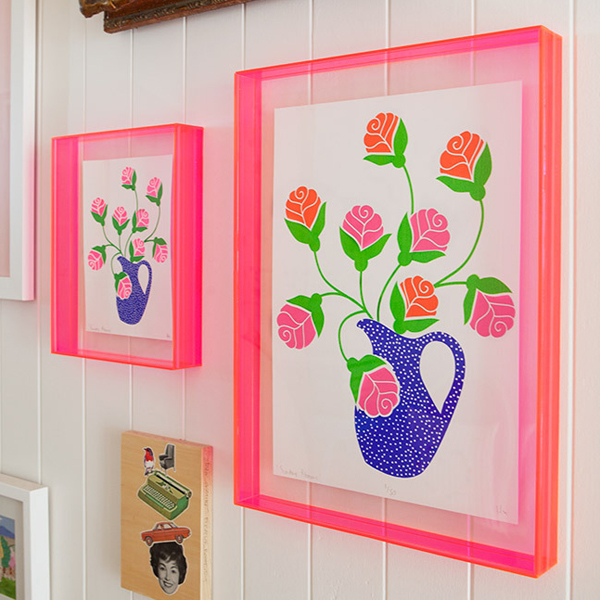 I spy one of my collages in the photo above. What an odd coincidence! I used to create and sell these some years ago.
Lovestar limited edition prints are available now in the Lovestar online shop. So much fun. Race you there!