Sharing her creative space and some insights into her creative process today is English textile artist Penny Leaver Green. Penny's wonderful work incorporates repurposed fabrics which often means the fabric leads the design and sometimes subject matter of a particular piece. She doesn't design her creations before commencing them, but rather she allows her ideas to evolve and develop as she stitches. I'm really happy to be able to share Penny's art with you, and wait til you see her lovely custom built garden studio!
Meet Penny…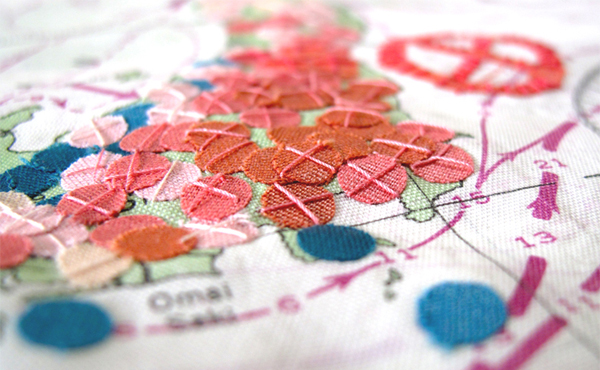 Where do you live?
I live in Bristol in the UK
Where do you create?
I have a studio in the garden which was built for me by John Tinney.
He and I talked about the aesthetics, the size and the light etc and he designed and built it in his Somerset workshop – he then dismantled it and erected it in the garden.
We wanted something which fitted into the environment (the houses are early Victorian) rather than something super modern.
When do you create? Is it a full time job?
I am freelance so I work term time (I have two young children and so this limits my working day).
What path led you to this creative place?
I have an eclectic work history – I have been a theatre designer, an English and drama teacher and an interior decorating consultant – but a move from London to Bristol in 2006 and the offer of an exhibition at Slimbridge WWT bird sanctuary gave me the opportunity to turn what had been a hobby into a profession.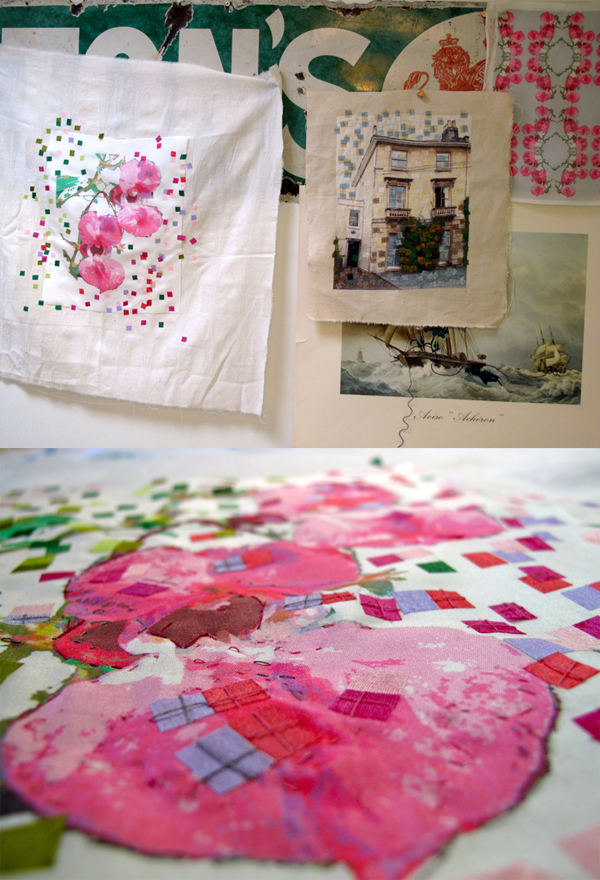 What's your elevator pitch? How do you describe what you do?
I make pictures from fabric and thread which explore contemporary issues. I exhibit them in series, but also take on private commissions.
How would you describe yourself in six words?
eclectic, interested, acquisitive, curious, respectful, determined (they were dictated by my husband)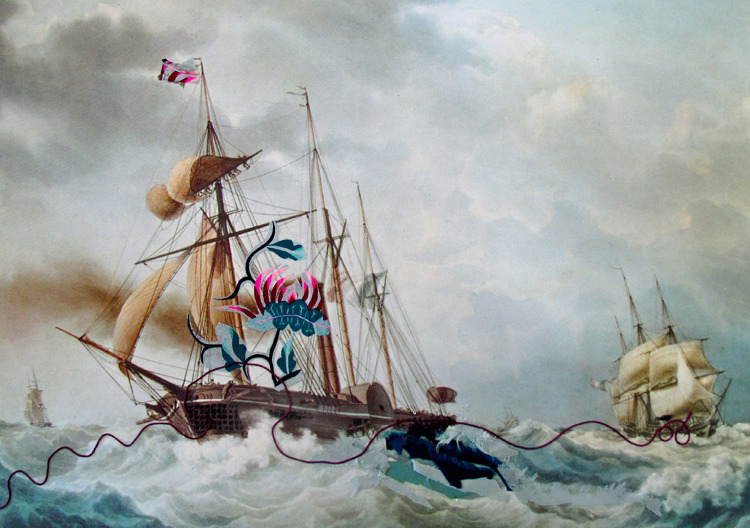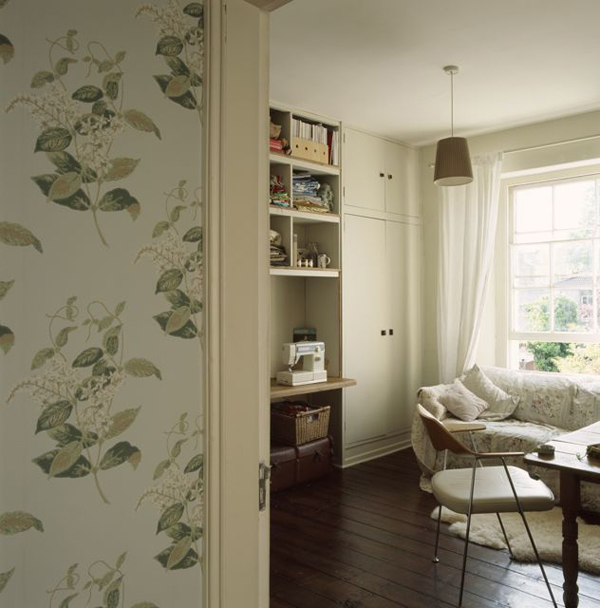 Where do you find inspiration and motivation?
In the news and in galleries and from the materials themselves – I often work with found objects.
What are the essential items in your workspace?
Sewing machine, table.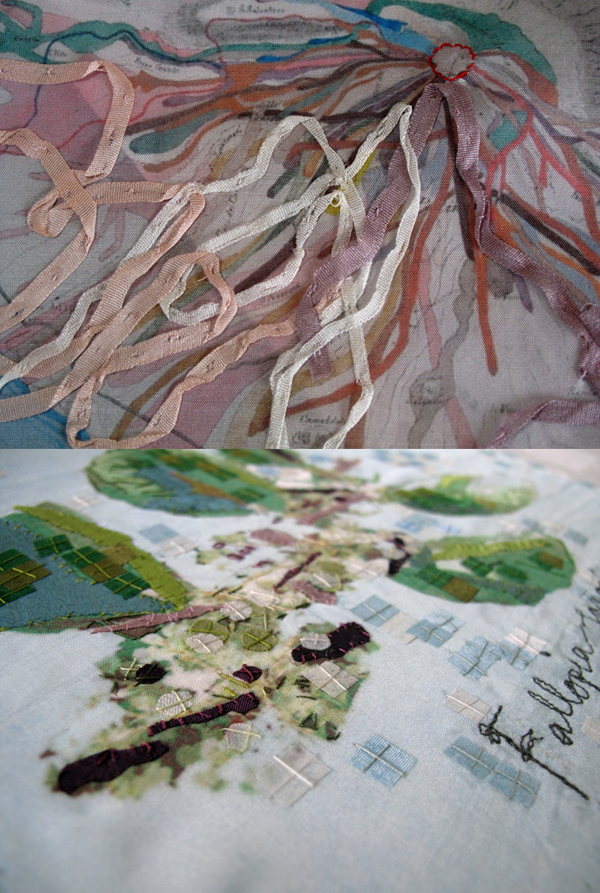 What advice do you have for aspiring creatives?
Do what you like to do not what you think others want from you.
Do you have a dream that you'd love to fulfill?
To be able to continue to do what I do!
I'm fascinated by Penny's work and I hope this interview has inspired you to take a look at her website and blog to find out and see more.
If you missed the first two posts in my Space to Create series, click through to meet photographer Mariana Garcia-Katz and fabric designer Saffron Craig.
.
Save