For me one of the best things about Instagram is the constant inspiration that comes from discovering and following all sorts of creative people. Some of them – like Karina Jean Sharpe –  consistently produce photos that make me stop scrolling and really pause to drink the image in. Karina's photos are accompanied by well crafted, sometimes funny, often thought provoking captions and this platform seems to be the perfect way to showcase her creativity. Karina is a jeweller and an image maker and she does both with a unique vision, passion and talent. I hope you enjoy peeking into Karina's creative world on this week's Space to Create post.
Meet Karina…
Click on the link below for the full post.
Where do you live?
We live in a not-quite-us renovated 80's brick house, 1.5 km from the beach, on the Sunshine Coast in Queensland. We = my surferMan Neil, our boys: Jonah (4 years) and Ahvie (18 months), our dog Cruz and I. The area is called Currimundi. It is larger than a village, but smaller than my idea of a suburb. Neither description really fits.
Neil is also a designer. Our house is filled with things we have designed, made or upcycled – mostly because we want something specific that we can't find in a shop, or if we can find it, we seem to think we can make it better, or cheaper. We have just finished a fort and sandpit for the boys in the backyard. We used mostly salvaged timber and materials. Personally, I think it is cooler than the house.
I love this!
Where do you create?
I have my creative space in a corner of our open plan living area. It is not exactly ideal, but has its benefits with small children. Life overflows into my space and my things overflow into the rest of the house. But it is a happy chaos.
Having said that, I do dream of a long studio with white wood paneled walls half covered in tear sheets and peg board, a double door entry, breezy open-out windows, ample work surfaces, perfect lighting and a large & fabulous arched window at the far end. Can you see it?
When do you create? Is it a full time job?
Whenever I can. I have set windows in which I try to work, but I also squeeze little extra tasks in whenever I can. My instagraming and still life image-making began from me trying to utilize tiny pockets of free time. My youngest, Ahive, still has a good middle-of-the-day sleep. So I put my head down and work as solidly as possible during this time, often to a background sound of The Lorax, Alvin and the Chipmunks or Ponyo on the days when Jonah is not at kindy. And I work in the evenings until about 11. I used to be a morning person, but life has switched things up a bit. Neil also works from home, so we tag team whenever necessary.
What path led you to this creative place?
It took me a while to find my higher calling. I say it in that way because for a while I was working my 'qualification' and I now don't think that is my specific role in this world. In the beginning, during high school, I thought I might be an architect and I was always interested in photography. I tried to get into Graphic Design, but my folio was rejected. Then, on a particular day, only a few days before uni preferences were due, I went to an Industrial Design exhibition. It blew my mind. I had no idea product design was a 'thing' let alone a profession. So that's what I became, an Industrial designer, or more specifically, a product engineer. I studied Industrial Design and Mechanical Engineering over 5 years, which lead to several roles working in product design consultancies as a 3D design engineer. I was in charge of taking 2D drawings of new products and converting them into a 3D object, in a manner that ensured the products were manufacturable. After about 5 years I got restless and the task felt stale. So, out of boredom, curiosity and a bit-of-an-inkling I designed myself a ring. One thing led to another, and Karina Jean (the label) was born.
That all happened in Melbourne. Around that stage, surferMan Neil and I did an extended nomadic road trip and found a new home in Queensland. At the time, I missed the hum of Melbourne a great deal, but his soul needed sun and surf more than mine needed pavement. But I have been won over, the big skies and the bright light has awakened my heart, and I have never been more myself. Now I create from my heart, designing my jewellery range and exploring my love of image-making and storytelling.
What's your elevator pitch? How do you describe what you do?
I am a multifaceted creator. I own a jewellery label called Karina Jean in which I design original jewellery and wearable objects. I am also a storyteller and image-maker. I try to use words and pictures to tell stories and make other people happy.
How would you describe yourself in six words?
Creative, witty, brave, precise, warm, messy
Where do you find inspiration and motivation?
My motivation mostly comes from within. Both from a desire to flourish and to make a positive mark on the world through the things I create or cause to exist. My inspiration comes from life. That's vague, I know, but it comes from the obvious and the random: sometimes a found object, often nature, sometimes a scrap of paper, sometimes a building, sometimes my children, sometimes fashion, sometimes history, sometimes a fleeting glimpse of something half seen. I never know when inspiration will strike. Luck? Serendipity? Fate? I feel like mostly the inspiration finds me and I have learnt to listen, learnt to recognize that fleeting heart flicker, and react quickly – pen, paper or camera, catch it before it disappears.
What are the essential items in your workspace?
A Black Artline 200 fineliner and my mechanical pencil that looks like it's made of wood. Paper and cardboard. A sharp medical scalpel and cutting mat. Measuring devices such as a measuring tape, several rulers and a vernier caliper. A calculator. Blue Tac. Double-sided tape. My computer and my iphone. All my small props, all my collected things and my lightly coloured benchtop (for photo backgrounds).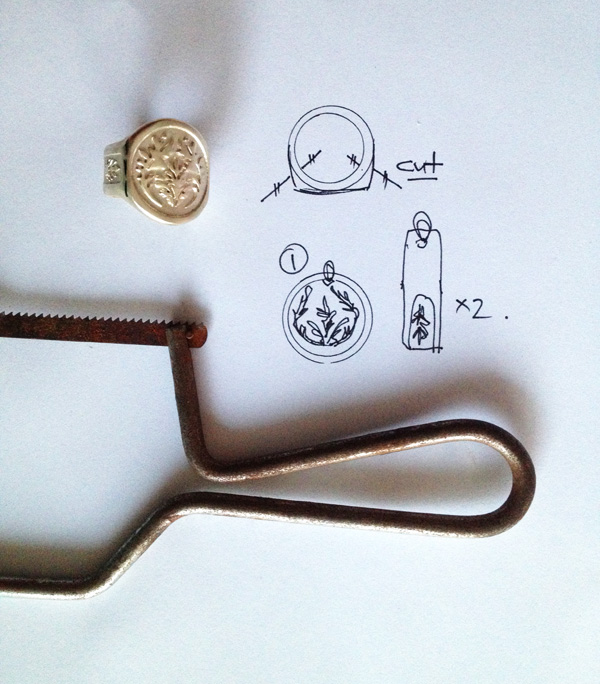 What advice do you have for aspiring creatives?
Work out what you love and why. Every image that captures you, try and work out exactly what part of it speaks to you. Ask yourself why you don't like what you don't like. These insights will help you design/create things that resonate with your particular essence. So even if you are working in an industry or with a product with which there are many competitors, your things will have their own special spin. Try and push the design so that you are in love with everything you put out. It is okay for your own creations to seem so good to you that they make you a bit breathless. Authentic excitement is contagious.
Do you have a dream that you'd love to fulfill?
I have many many dreams, but mostly they converge on this: A prosperous life, working my passion to the music of happy people, happy family, warm sun and laughter. Making a merry mark on the earth and making the world a brighter place with the things I create. Oh, and published books.
Thanks so much Karina for allowing us to get to know you better. You can find out more and connect with Karina here:
Instagram: @karina_jean_sharpe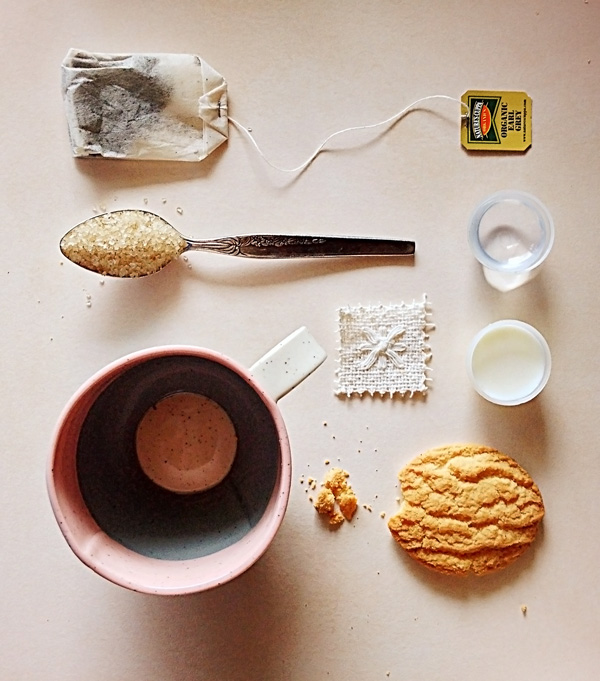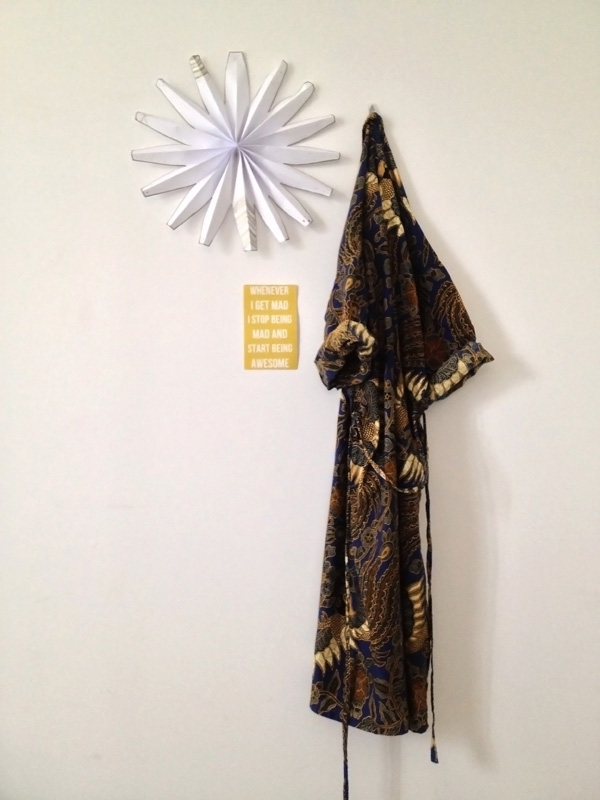 Save