Modern quilting is such an inspiration in terms of pattern, design and colour, and Lu Summers' improvised creations are wonderful examples. I love the idea of making an improvised quilt – the thought of making the same block (or similar ones) over and over again is sometimes what puts me off quilting. This abstract, design-as-you-go method would be a lot of fun.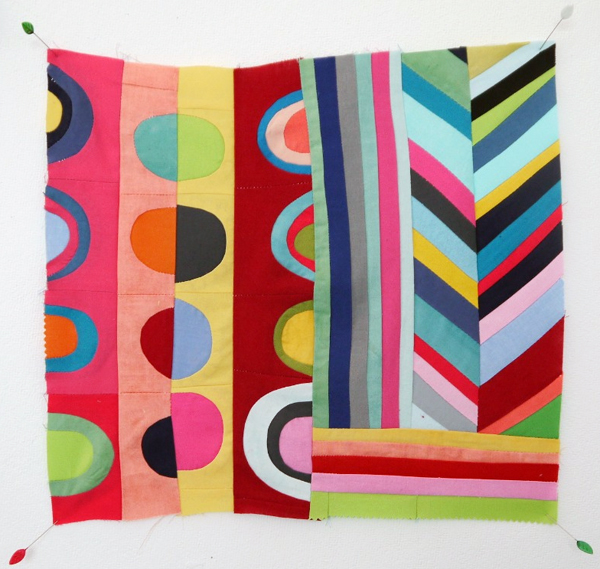 The block in first image was the starting point for the quilt below. You can see the block in the top right corner of the finished quilt.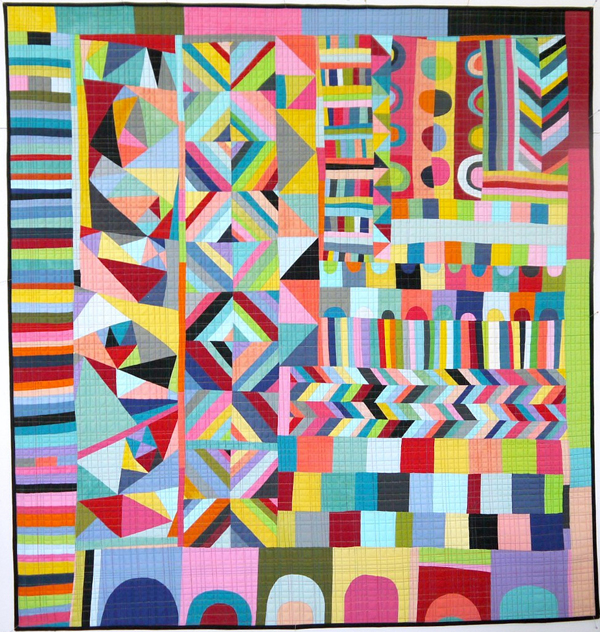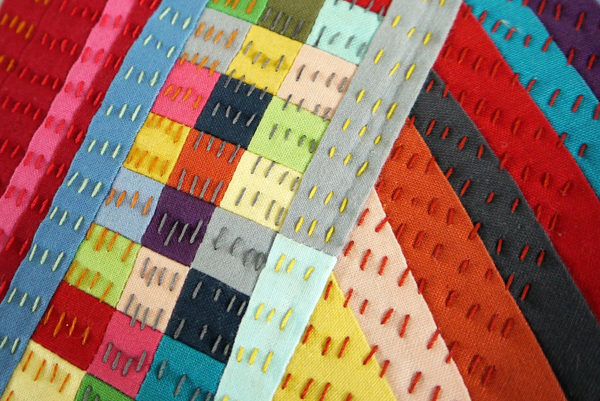 Click through for more…
The image below is another section of the finished quilt shown in the second photo of this post.
All images: Lu Summers
For more, visit Lu Summers' Flickr and blog.