How's your Christmas shopping going? I'm still only half done, but I have started to wrap my purchases. I thought you might like to use the holiday gift tags that I made, so I'm offering them as a free printable download. There are two versions: colour and black + white. That gives you the option to use either of them, or to get creative and colour them yourself to match your theme and wrapping paper. If you're having a neon Christmas break out the neon markers and embellish the printables, or if you're going with bling try adding glitter.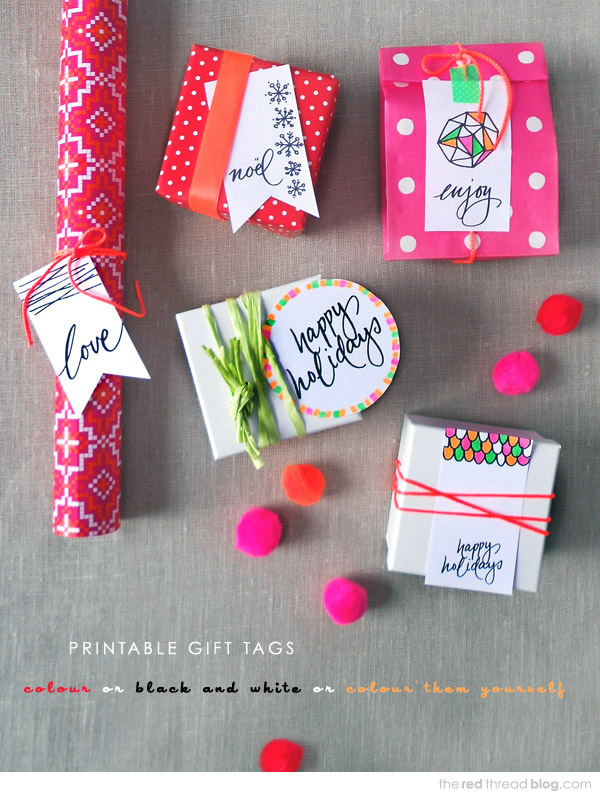 There are two downloadable pdfs. Click the link below the image to see more, read more and to download the files.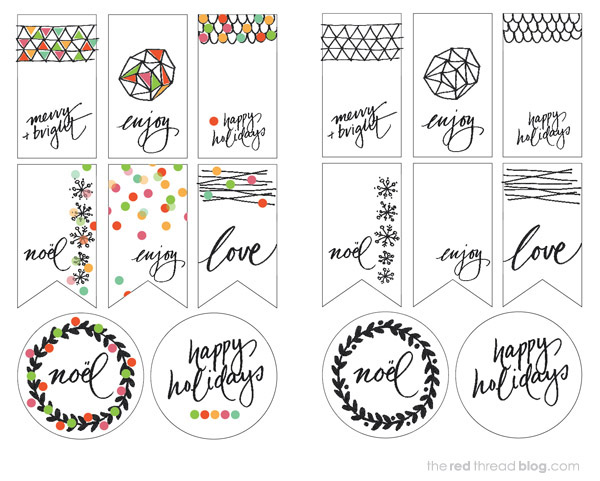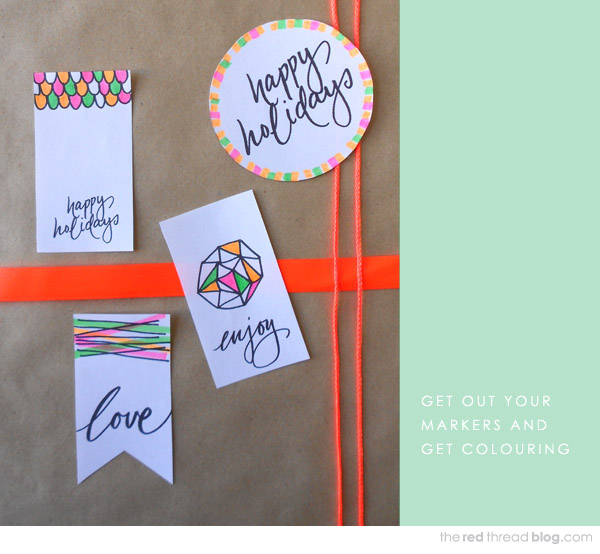 Ready to start?
Click here to download the colour gift tags.
Click here to download the gift tags in black and white.
Print the tags onto light weight card stock.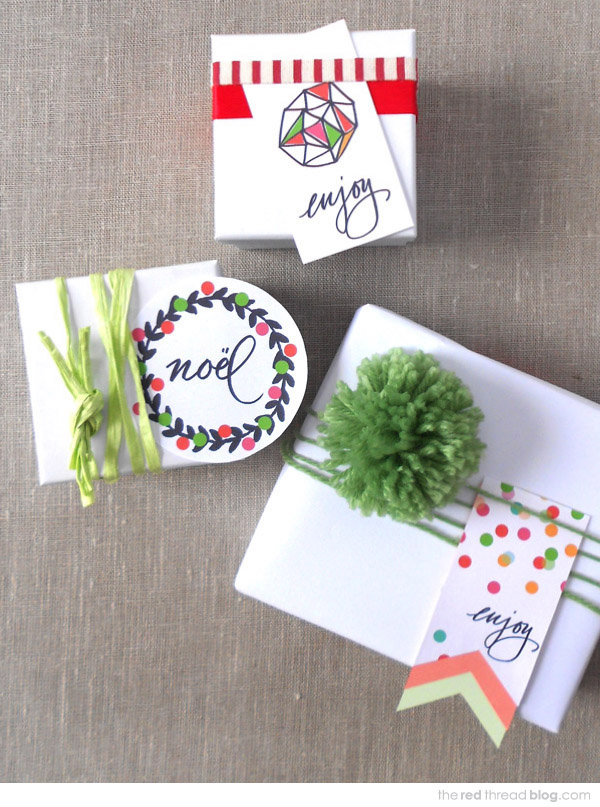 the red thread printables are for personal use only. You may not sell, redistribute or use them in any way – in whole or in part – for commercial use. I love it when people like to share my work on their blog, and if you do please just use one image and a link back to the original post using the words 'the red thread'. Thanks so much! It's nice to be nice!
Save