I enjoy changing things around at home, and one of the easiest ways is with lovely textiles. Swapping out a few cushions, hanging vibrant tea towels in the kitchen, or new pillowcases and a throw on the bed can have a big impact on the look and feel of a space. By keeping a basic or neutral colour palette in rooms then adding and subtracting distinctive textiles I can change things up when the mood takes me (which seems to be quite regularly). With this in mind I'm always on the look out for new finds, or I'm busy at my sewing machine! These are a few that have caught my eye recently.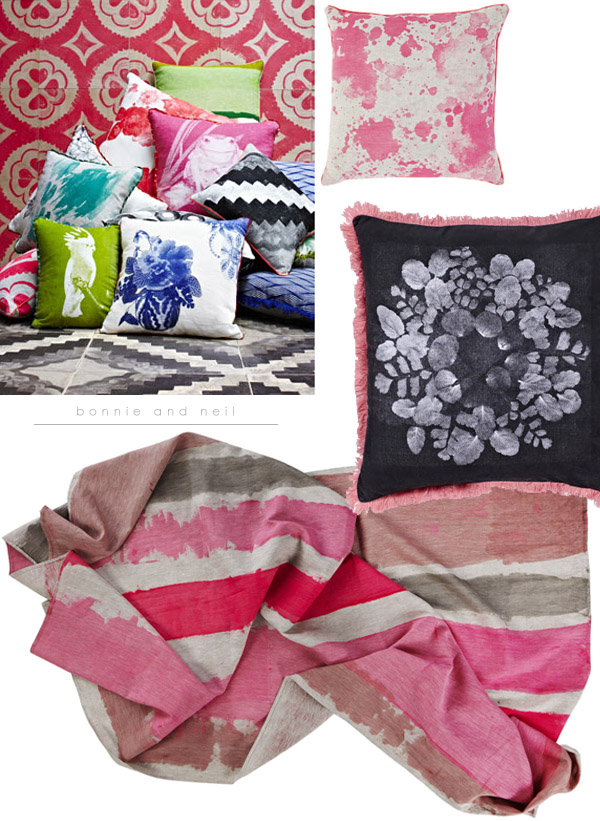 See something you fancy?
Bonnie and Neil  //  Kip & Co  //  Hay  // Imogen Heath
All images are from the sources linked.