Due in Australian stores in April is the limited edition IKEA HJÄRTELIG wellness collection and it's all about being more mentally present when we're at home. The concept behind HJÄRTELIG is to set the ideal conditions for rest, relaxation and gentle exercise. Inspired by mother nature it features sustainable organic materials such as cotton, rattan, linen, cork and pine, which have been chosen to engage the senses.
One of the things that I love about IKEA is that they are always researching the way we live and coming up with great ideas to address issues that we face. You may remember the IKEA Growroom – an amazing urban farm pavilion and a brilliant example of innovative thinking towards a sustainable future. If you haven't seen it you must check it out.
This new collection addresses our fast paced lives and reliance on technology. According to the IKEA Life at Home Report 2017, the three factors that tend to limit mental presence within our homes are being unable to switch ourselves off and be in the present moment, FOMO if we have a break from technology, and the distraction of our devices. IKEA points out that we spend a lot of time being physically present in our home, but we enjoy our homes most when we are mentally present. You can't argue with that!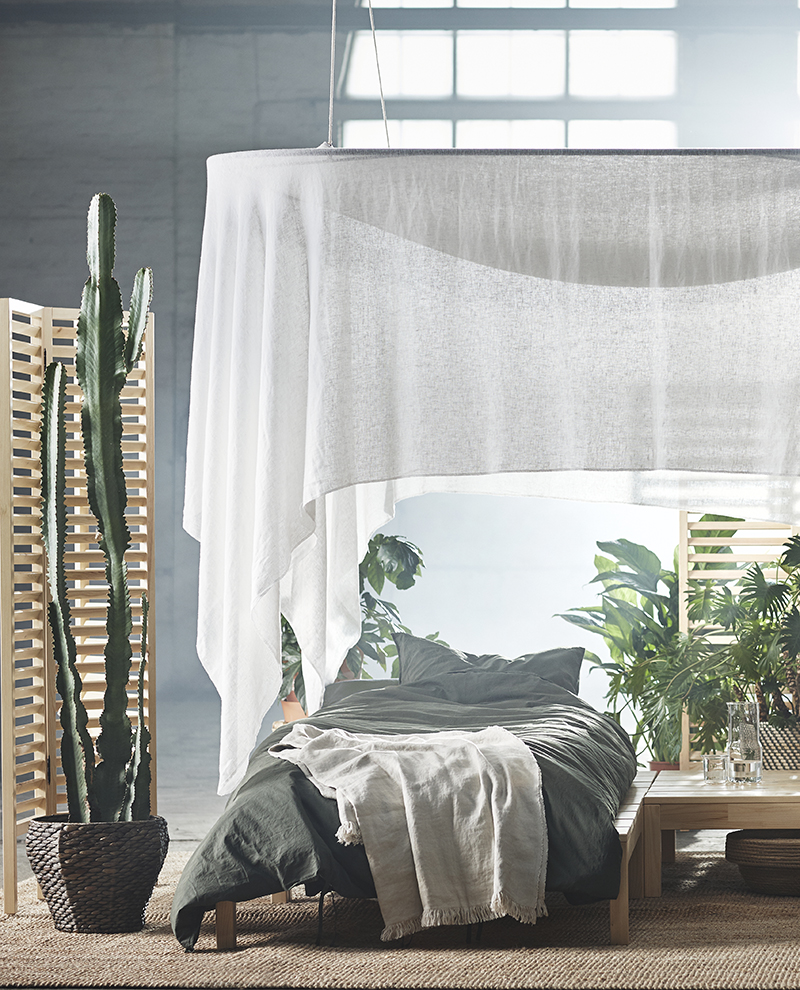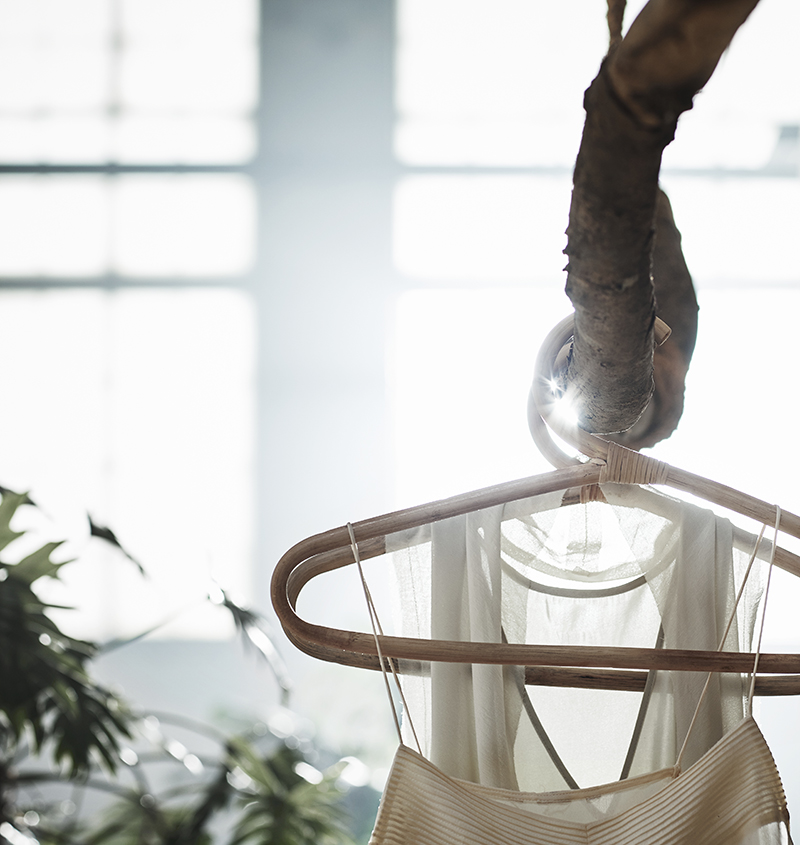 The HJÄRTELIG collection includes a well designed yoga bag as well as jewellery bowls, scented candles, bedding, pots and textiles to encourage relaxation and mental presence within the home.
"We wanted to help more of the many people embrace those moments where they can focus, relax and revitalise. In designing this collection, we hope to encourage people to press the 'pause' button, if only for a little while, in a life that's often hectic, complicated and connected".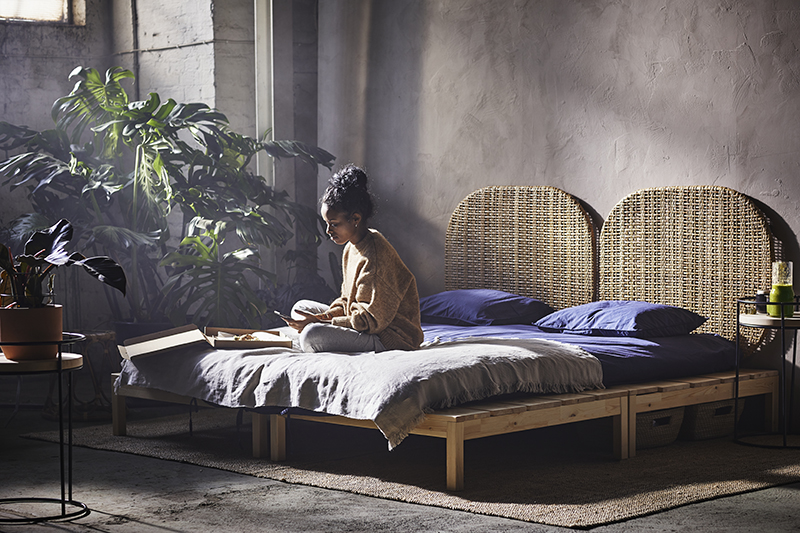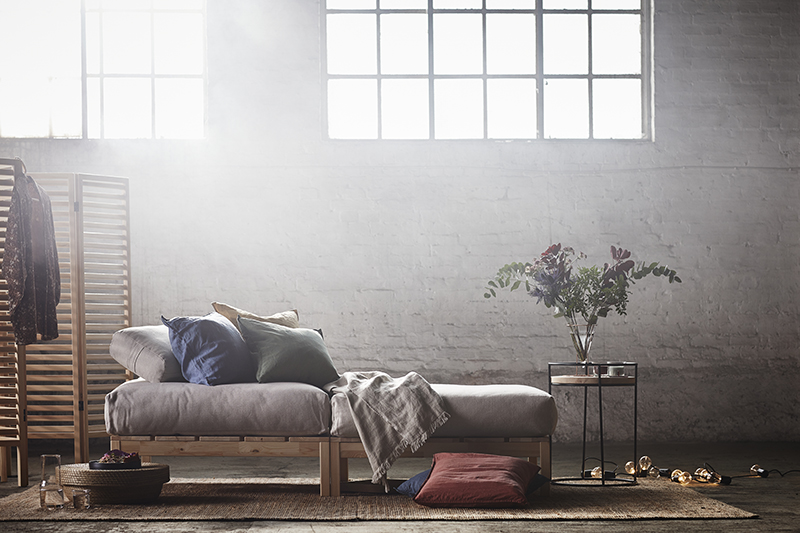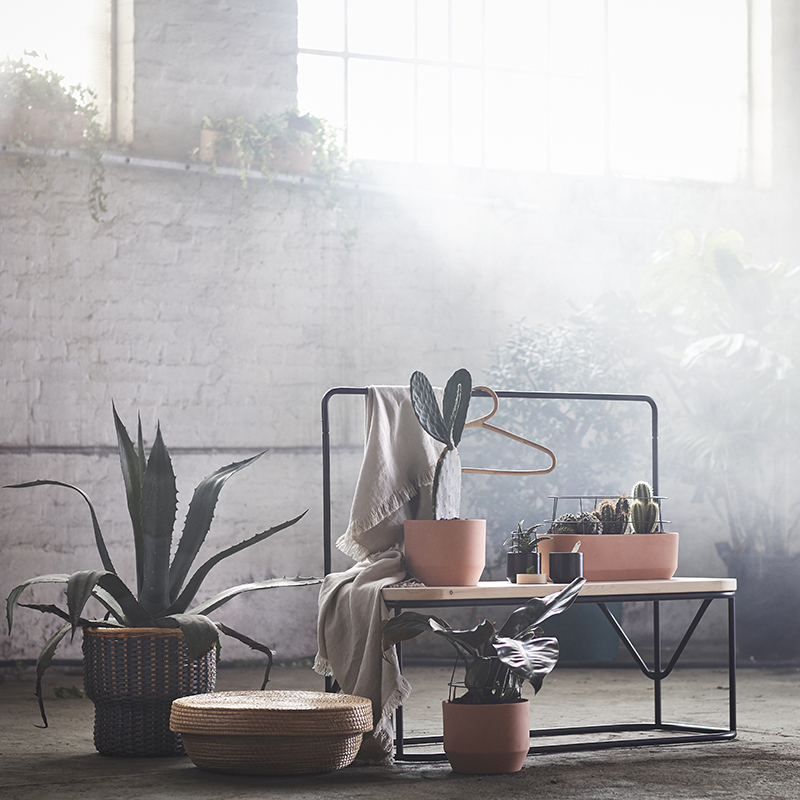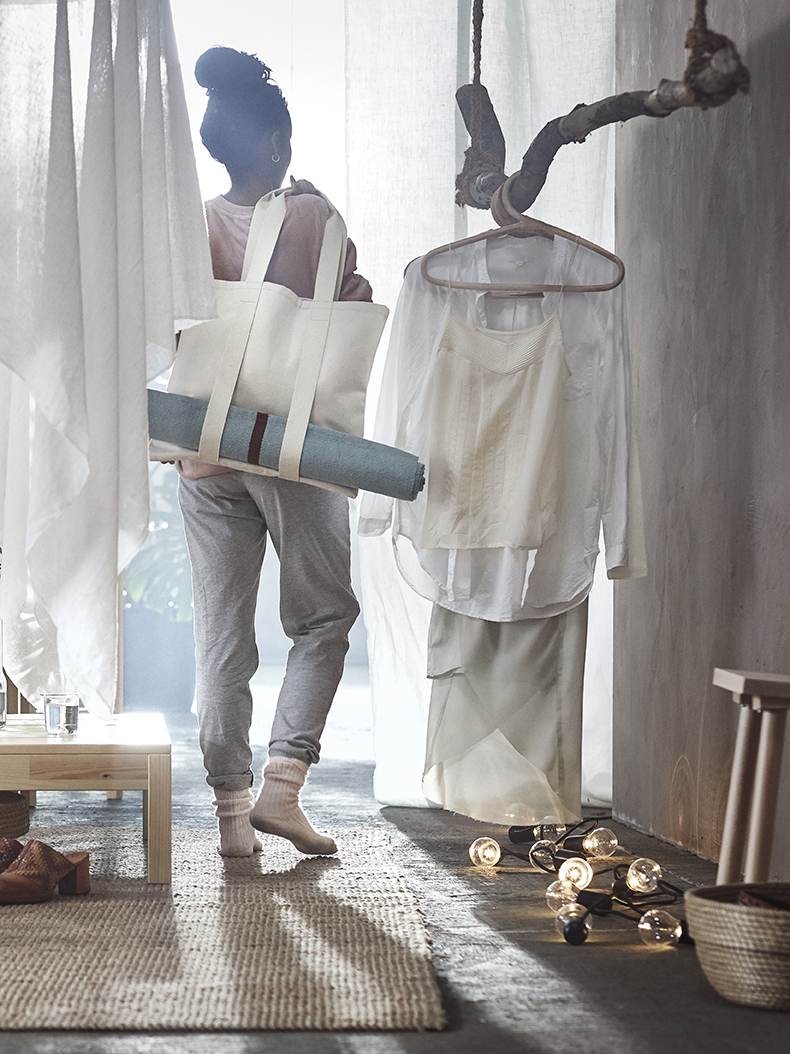 All photos courtesy of IKEA.
Do you have your eye on anything? I'm going to check out the bed canopy – I love how it defines the space and adds a cosy factor. I have a beam above my bed which is bad feng shui – that beautiful canopy would help I'm sure. I'm also really liking the 70s inspired coat hangers, and the planters. The screen and the modular day bed caught my eye too, but I'd have to move if I got any more furniture!
The IKEA HJÄRTELIG wellness collection is available for a limited time in all Australian stores from April 2018. Head to the website for more. Get it while you can.