My early eighties bathroom is way overdue for a renovation. When we moved into our apartment more than five years ago I painted the beige tiles and brown walls white for a quick cosmetic makeover. I added some colour with towels and potted plants, and I haven't managed to get any further. Since then I've been dreaming of a complete bathroom reno, and I'm constantly pinning loads of inspiration images which are quite diverse in style.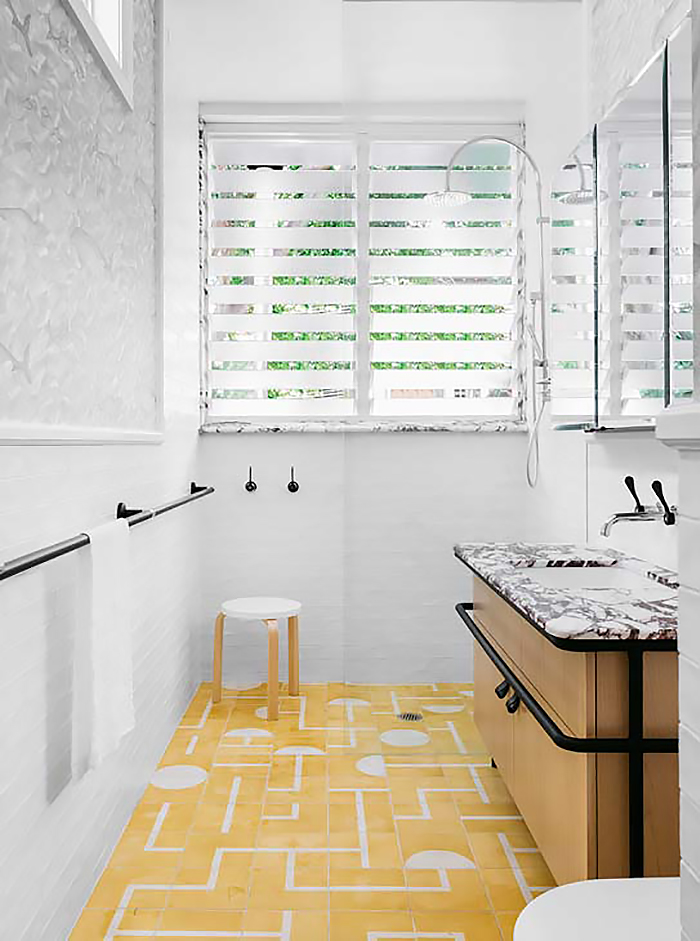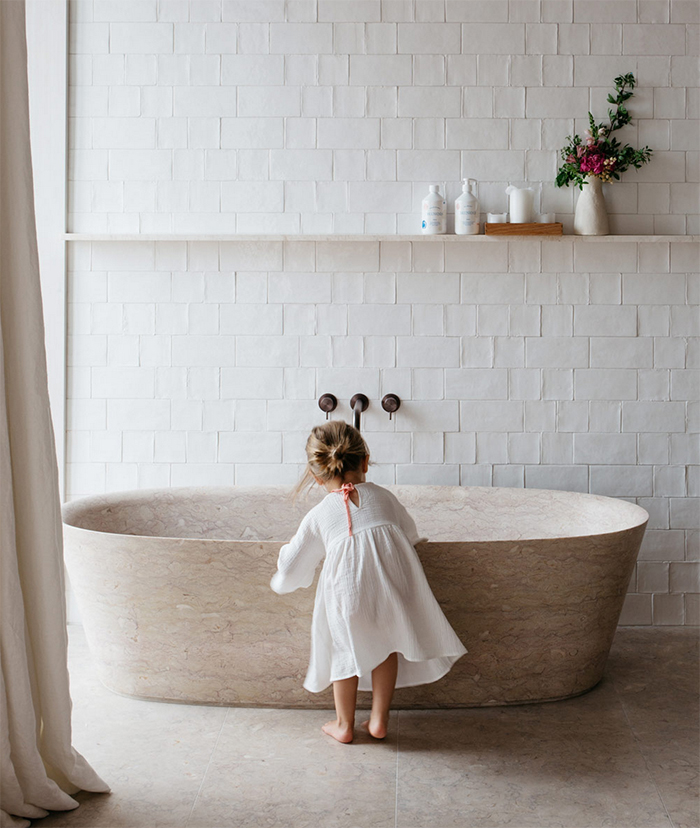 With the average cost of a bathroom renovation ranging from $16,000 – $25,000 I had resigned myself to it being something that I may never afford. But my urge to renovate was reignited recently when People's Choice Credit Union got in touch about their personal loans for home improvements. I previously hadn't thought of it, but I found out that they offer a range of personal loans to help you achieve small renovation goals sooner.
Working with the average renovation cost as a starting point I checked out the People's Choice personal loans repayment calculator. Using the simple slider tool I could see how much the fortnightly repayments would be for different loan amounts, making it super easy to set a budget that's within my means.
The main costs in a renovation are the trades. For a bathroom you'll need to engage a plumber, waterproofer, tiler, carpenter or cabinet maker and an electrician. Or you can work with an integrated bathroom renovation specialist to coordinate the process and the tradies for you. This seems like a good option for me as a rookie renovator, to take the stress out of making sure the right things are scheduled to happen at the right times.
Undertaking structural works, moving plumbing, and tiling large areas will increase costs, as will unforeseen expenses like having to replace pipes in an old building. It's always a good idea with any renovation to have additional funds as a contingency plan. The general rule is 10 – 15% of the budgeted costs.
Keeping a close eye on the cost of fixtures and fittings will help with budgeting. There are seemingly endless choices of tiles, vanities, baths, lighting and tapware, so establish the look you're after and shop around.  There will always be variations within styles and different quality products to choose between, so work out where you're willing to compromise if you need to. Remember that it's easy to overcapitalise too – you may adore the amazing bath that costs thousands of dollars, but it won't add more value to your property when you decide to sell.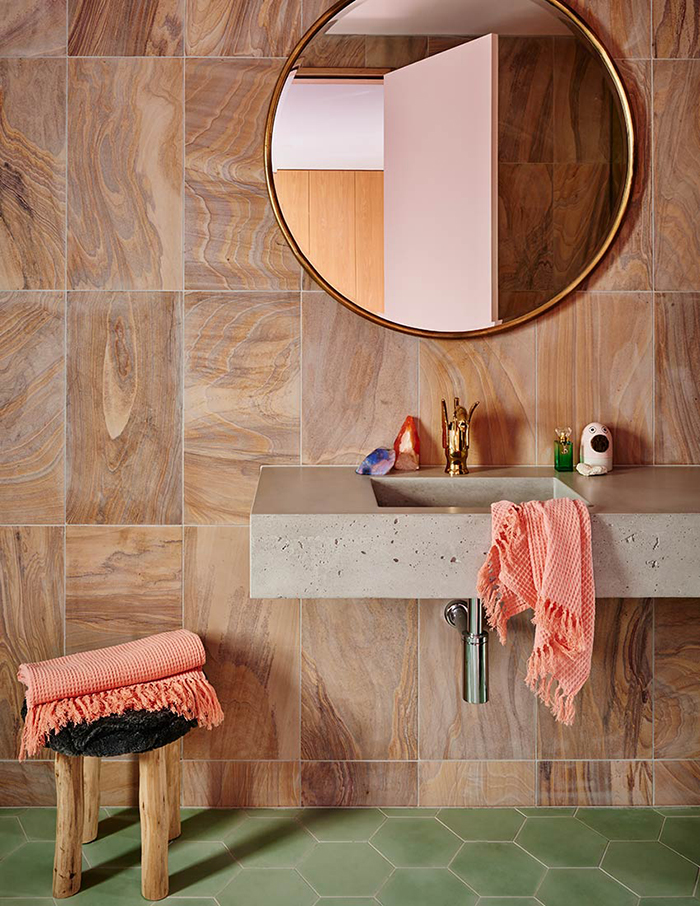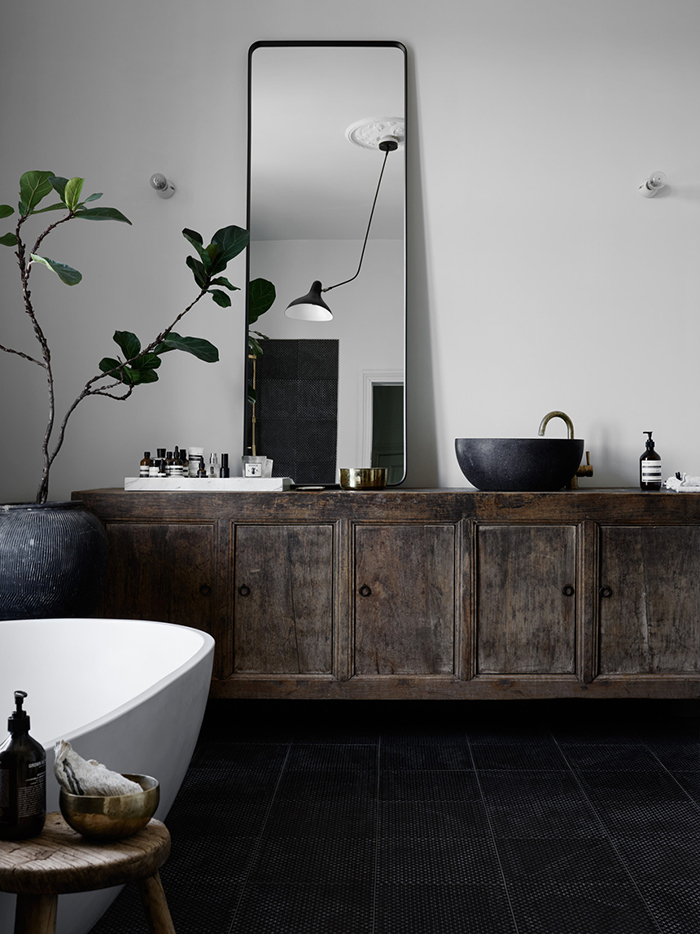 I'm now very keen to start a bathroom renovation and I'm seriously considering the idea of taking out a loan so I can enjoy a new bathroom sooner – but first I'll have to decide on a style! When I looked into it I was impressed that as one of Australia's leading credit unions People's Choice offer competitive low rates and a range of loans.
Do you have any small renovation goals? Maybe your kitchen needs a revamp, or it could be timely to consider a new deck and landscaping with spring just around the corner.
EDIT: My Bathroom renovation is complete!
Disclosure: This post was produced in partnership with People's Choice Credit Union. I only partner with brands that are a good fit with We Are Scout, our aesthetic and what you, our readers, enjoy. Concept, words and opinions are all my own. Thanks for supporting the brands that allow me to keep on scouting.
Save
Save
Save
Save