When the worlds of craft-based art and fashion collide the incredible, vibrant result is the Liz Payne x Gorman collection. Launched yesterday, this fantastic collab has social media all abuzz today.
Liz is a Sydney-based artist whose detailed creations are painstakingly embroidered and beaded onto hand painted cloth. In this collab with iconic Australian fashion label Gorman, her beautifully textured and brightly coloured art has been digitally printed onto fabric in such detail that at first it seems you are looking at the original embroidery.
I spoke to Liz about the Liz Payne x Gorman collaboration and she said "It'd always been a dream of mine, so it's pretty surreal that it's happened!" Liz told me that it's been super hard to keep the secret over the past months, and now the range has been released she's thrilled to share her excitement. And we are all very excited!


How did the Liz Payne x Gorman collaboration come about?
Lisa Gorman approached me last year wondering if I'd be interested in doing a collaboration, which of course the answer to that was YES! It was a dream of mine to do a collab with Gorman so I jumped at the chance. I loved the idea of having my art turned into garments that gave everyone the opportunity to own their own piece of my work. I've been a huge admirer of Gorman over the years for their approach to style and use of colour and print, so it was a good match.
What did you enjoy the most about it?
It was amazing seeing my art turned into actual garments. So much time and love (and more time!) goes into my artwork that I'm so happy to be able to have it expanded upon & used in a way more people can get enjoyment out of it. I'm also really looking forward to seeing people wear it down the street, I think that would be a pretty surreal feeling!
Do you have a favourite piece in the collection?
I love it all, but I think my favourite is the I'm Not Afraid dress [see the first photo in this post] – it is just SO much colour and SO much print!
What's your dress style?
I'd probably describe myself as quite relaxed in my dress style, half the time I'm covered in paint and 'wool fluff' anyway! But when I'm not working I like wearing a statement piece, either a bright top or patterned pants paired with something black or jeans. I love anything textural, that's embroidered, beaded or with sequins (probably not surprising to people that know my work!) And I'm a sucker for jewellery and handbags too, I collect them like art.
If you could choose anyone, who would you love to collaborate with next?
If I say it, it might not come true!! But I have lots of ideas – maybe bed sheets, or more jewellery would be awesome!
What do you have planned for 2017?
In a few weeks I'm off to Bali where the amazing Natalie Miller has organised a creative retreat with several others, teaching things like weaving, basketry & crochet. And embroidery, that I will be teaching! Then back home to begin a new body of work, get prepared for some upcoming exhibitions, and maybe hold another workshop here and there. I'm hopeful to have a solo show this year too!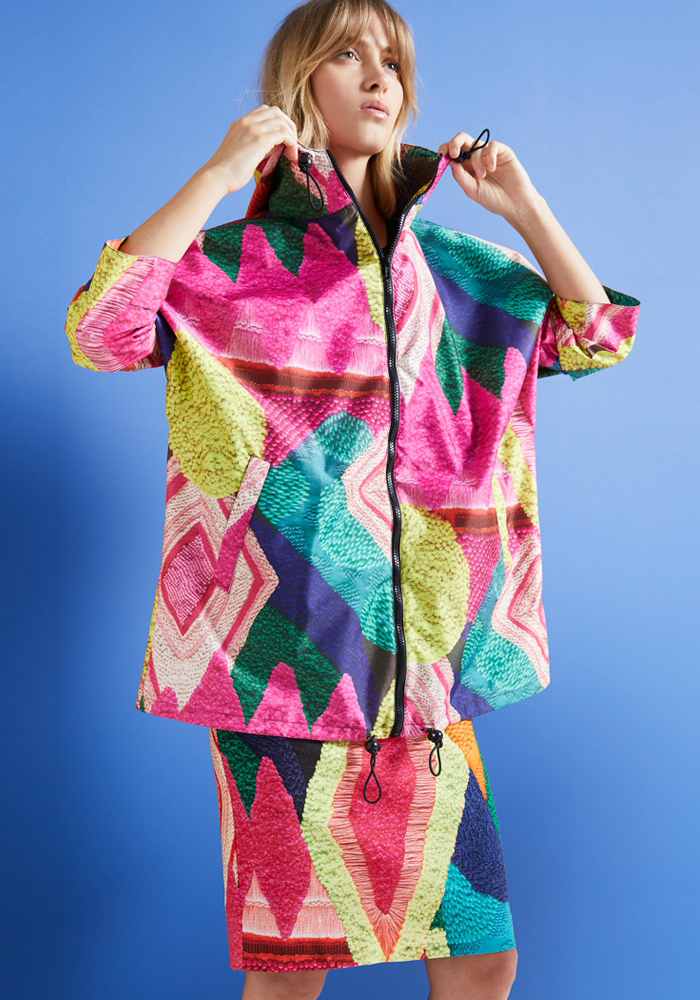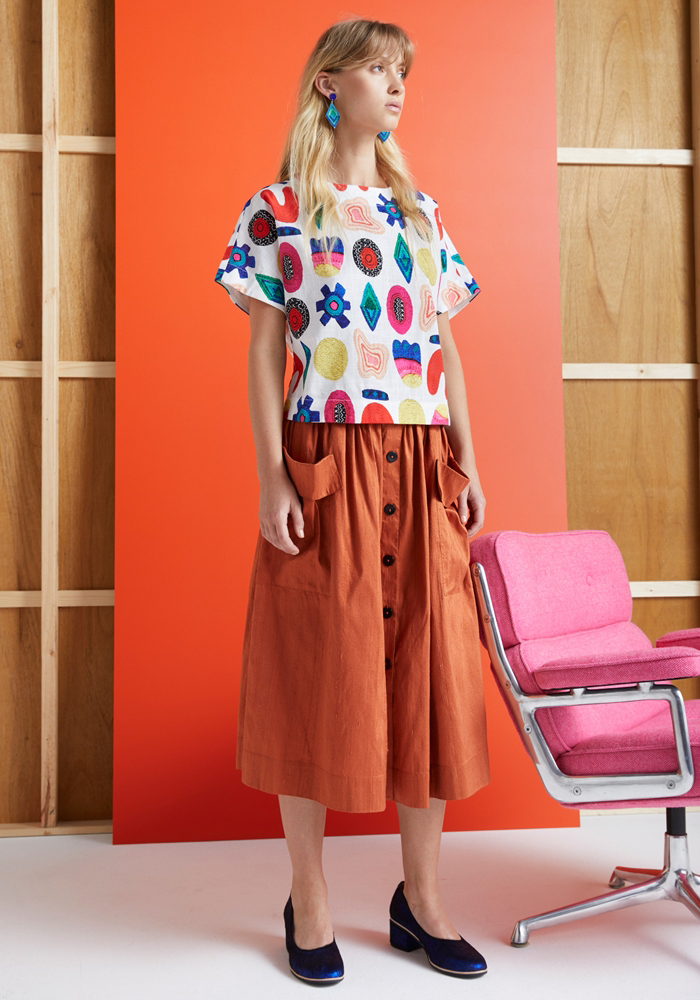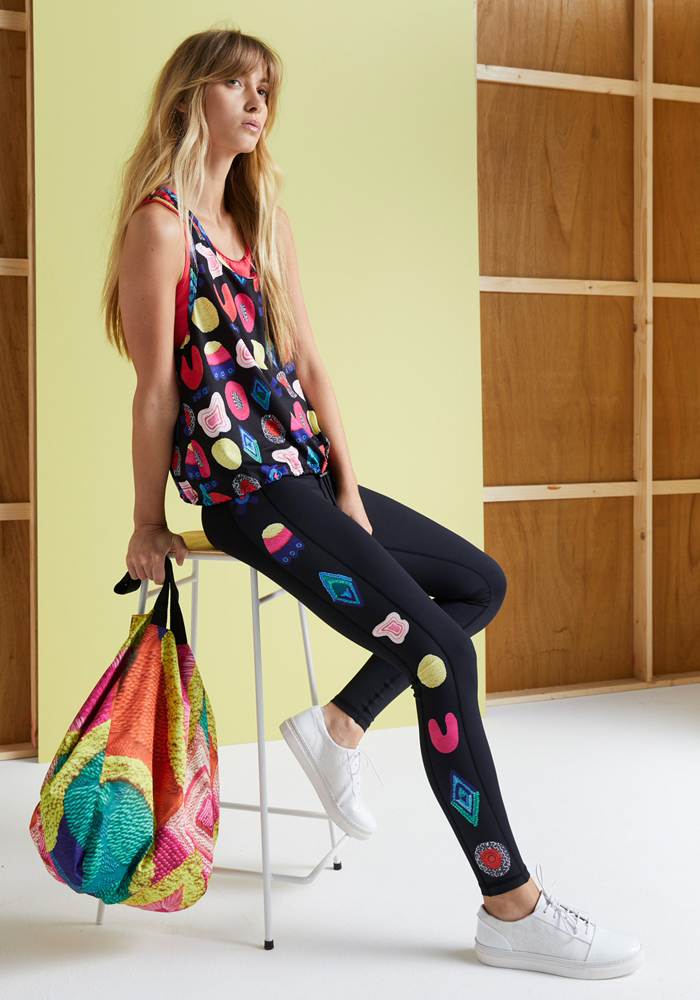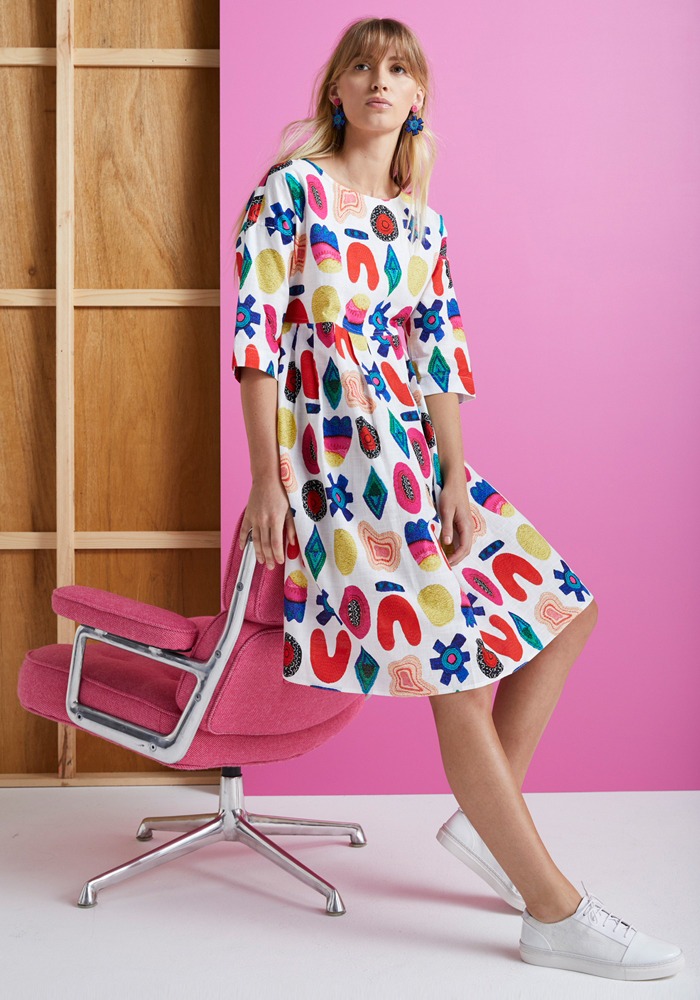 I'm such a fan of Liz's work and I'm so thrilled for her. I visited Liz in her studio as part of my Space to Create series – so if you'd like to read about her creative process click through to read my interview with Liz and to peek into her studio.
If you're keen to get your hands on something from this fabulous Liz Payne x Gorman collection be quick! It's limited edition and is going to sell out in no time. It's available in store at Gorman and online now. Go!
Keeping my fingers crossed for a Liz Payne homewares and bed linen collab next!
Save
Save
Save
Save
Save
Save
Save
Save
Save
Save
Save
Save
Save
Save
Save