Here's a quick and easy (and very cute) DIY for the weekend. West Elm have some beautiful mini faceted terrariums and they aren't just for plants! With a few supplies you can make some Christmas terrariums for decorations or sweet gifts. And it's a great activity for kids too.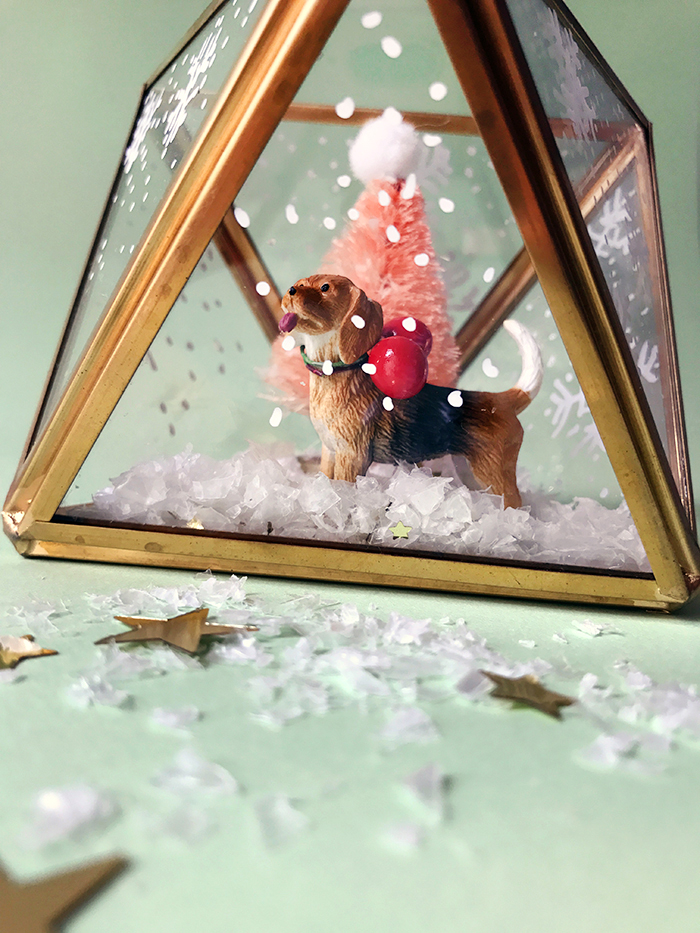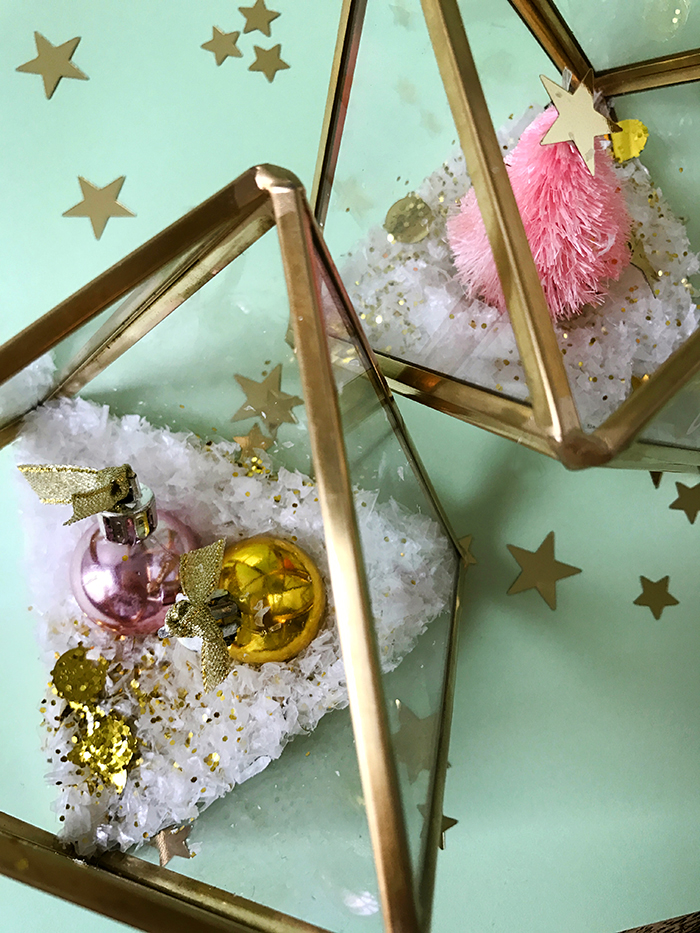 How to make Christmas terrariums
You'll need:
Mini terrariums – mine are from West Elm here
Fake snow
Mini bottle brush trees – I used the leftovers from my advent calendar. I just cut them in half and reshaped them.Deer or other animal figurines, mini baubles
Glitter, sequins, stars, etc
Ribbon or other embellishments
White mounting tack (like Blu Tack, but it's white). I got mine here from Officeworks.
White Posca paint marker – optional
Mini pom poms, sewing needle and white thread to make garlands – optional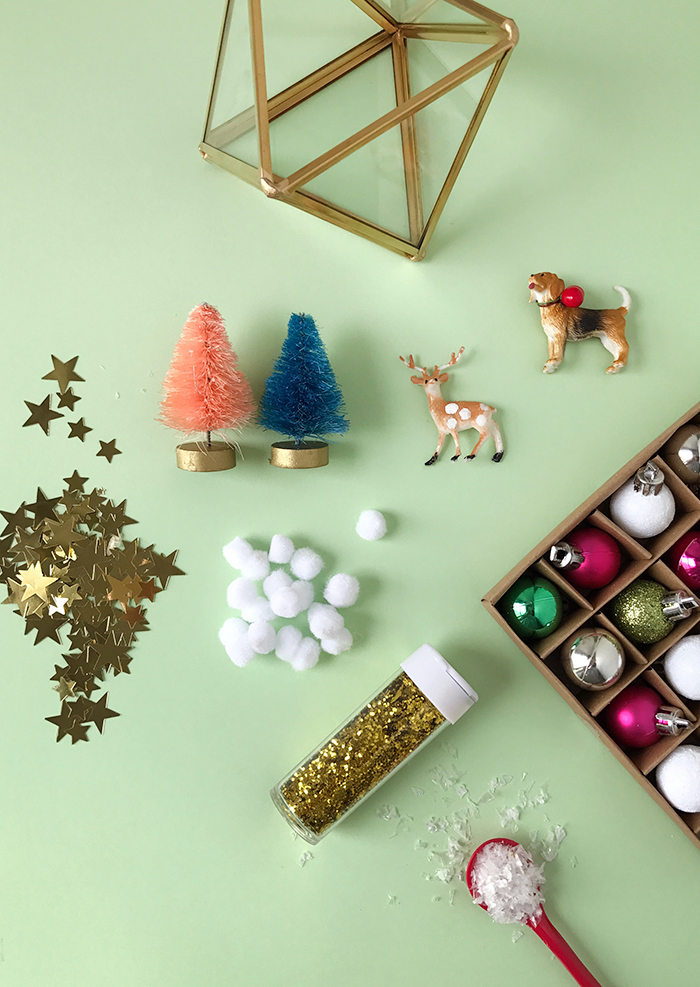 Let's get started…
Choose what trees, figurines or baubles to use and place them in the terrarium to see how they look. When you're happy with the arrangement secure them to the bottom of the terrarium with small pieces of mounting tack.
Spoon fake snow into the terrarium to cover the base.
Sprinkle glitter, sequins and/or stars on top of the snow.
If you'd like to, use the Posca marker to draw or write festive messages onto the sides of the terrarium.
To make the garlands I threaded a sewing needle with white thread and threaded on white pom poms or little gold stars. Then I simply draped the garland across the top opening and taped the ends of the thread to the edges of the terrarium.
And that's all there is to it! So easy and so cute.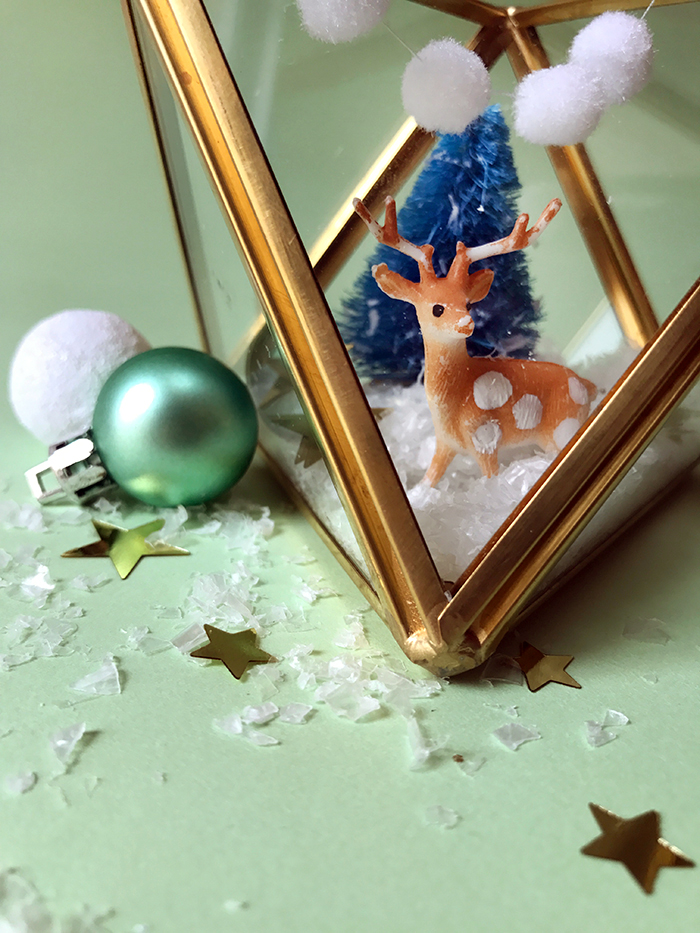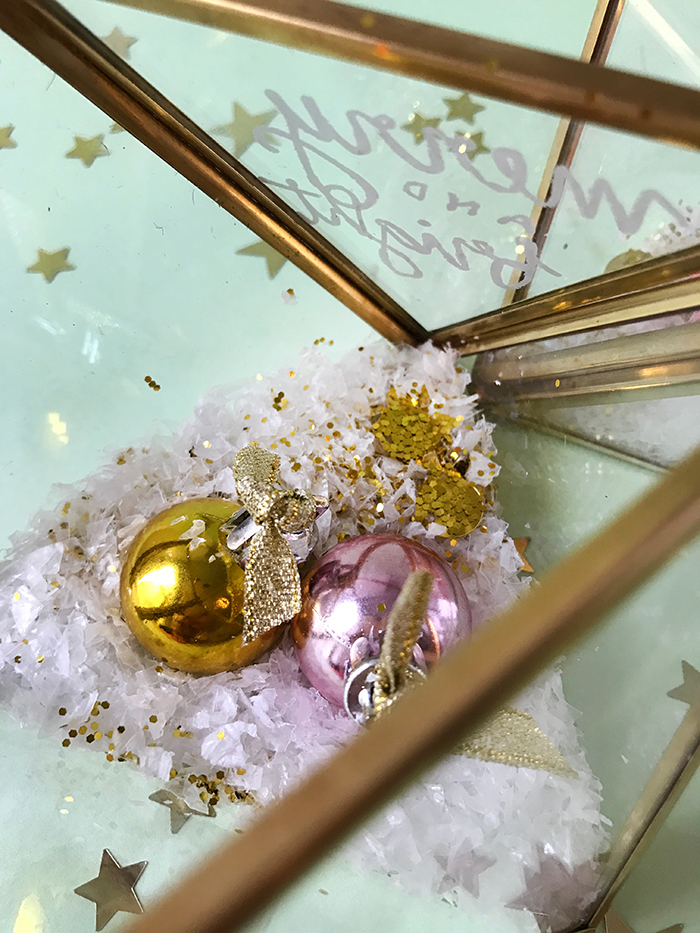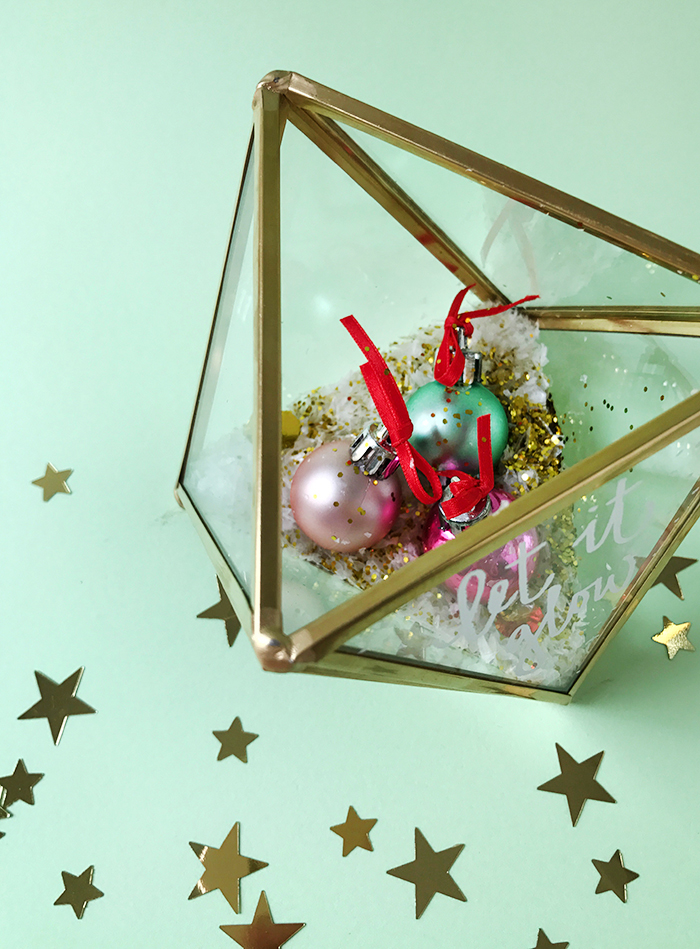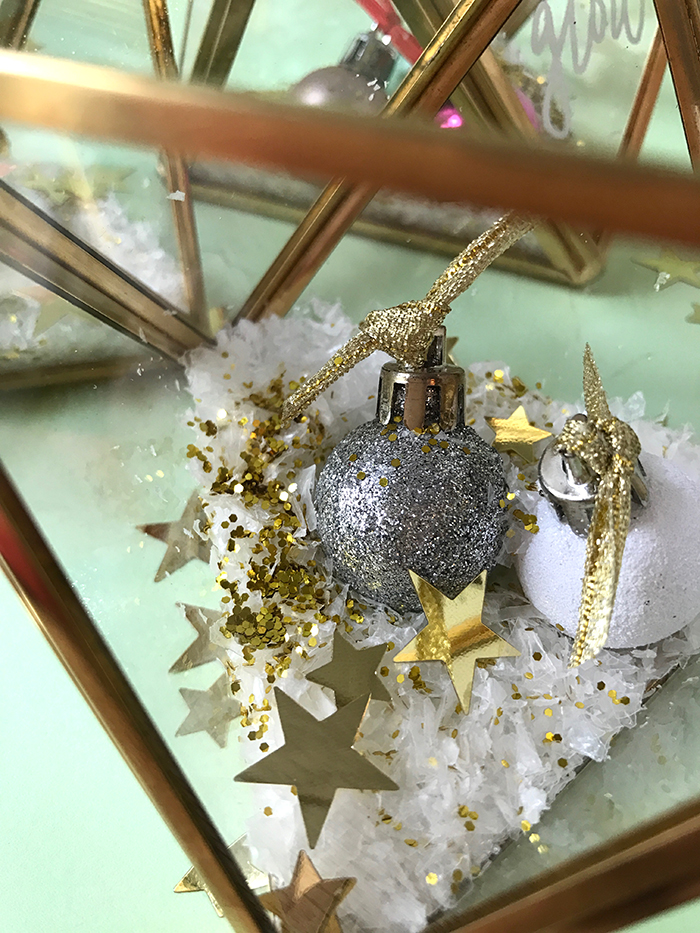 Last week a ran a little workshop to make these mini Christmas terrariums at a media event in store at West Elm. I made this one (below) there… those extra tiny little does. So cute!
This is a great activity to involve kids in this weekend. These mini Christmas terrariums make lovely homemade gifts and after the festive season they can be used as planters. The Posca marker washes off and the decorations can be saved for next year.
All photography and styling by Lisa Tilse for We Are Scout.
If you make this or any other of my craft and DIY projects I'd love to see them! Please share on Instagram and tag me @we_are_scout_lisa and use #wearescoutcraft
If you're after more craft tutorials take a look at the archives – there's plenty of ideas to keep you busy! Happy making.
Save
Save
Save
Save
Save
Save