From tinkering in her dad's workshop as a child to a full time career as a silversmith, Alison Jackson has established herself as a talented and successful maker.
Alison's covetable jewellery and tableware products are individually hand crafted from a range of metals including sterling silver, stainless steel and copper. The combination of hand making and industrial processes with fine hand tooling results in the most beautifully elegant and timeless pieces. As testament to the enduring style of her work, Alison has just re-released her Signature Collection jewellery range, which she first designed in 2008.
I was fascinated to learn about the art of silversmithing from Alison and this peek into her processes and studio. I hope you enjoy it too!
Meet Alison…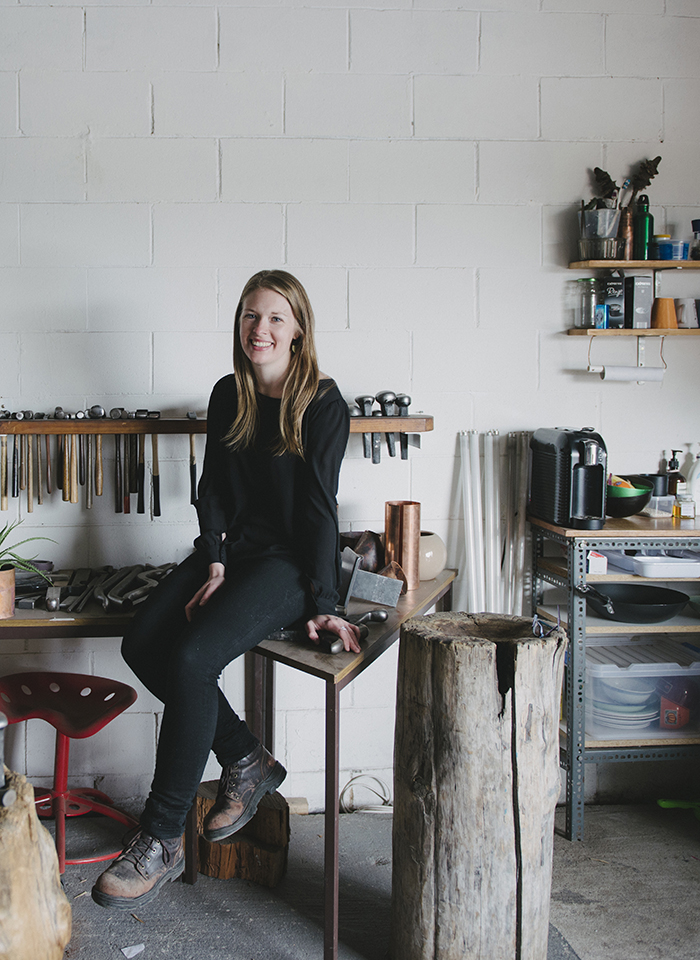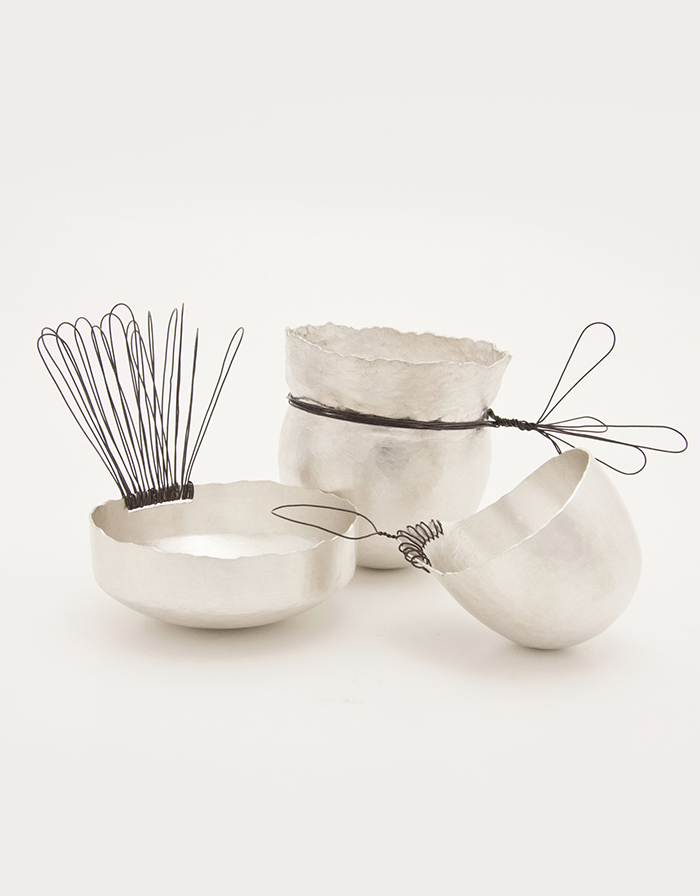 Where do you live?
I live in Canberra, in a small one bedroom apartment with my partner, Dan. He's a sculptor and machinist, and also works with me in my business.
Our apartment is on the third floor and we're lucky to have big windows and oodles of natural light flooding in all day with a few out towards Black Mountain.
My favourite thing would be all the lovely plants we've accumulated – both inside and out. Our little veggie garden is sprouting again now we're emerging from the Canberra winter – so lots of green everywhere! Our apartment is filled mostly with things we've swapped with other artists, restored or made ourselves. It isn't a big space, so we really love each and every piece we've got.
Where do you create?
In my studio space, affectionately named "Pocket Studio". It's tucked away in an industrial suburb just outside Canberra. The studio is hidden away underneath a takeaway shop, but has uninterrupted views looking back towards Canberra. Whilst there is the rumble of big trucks all day, the sunset in the evening is stunning.
When do you create? Is it a full time job?
All day everyday! It is my full time job, but really my life and work and all intertwined into one – there isn't a clear distinction!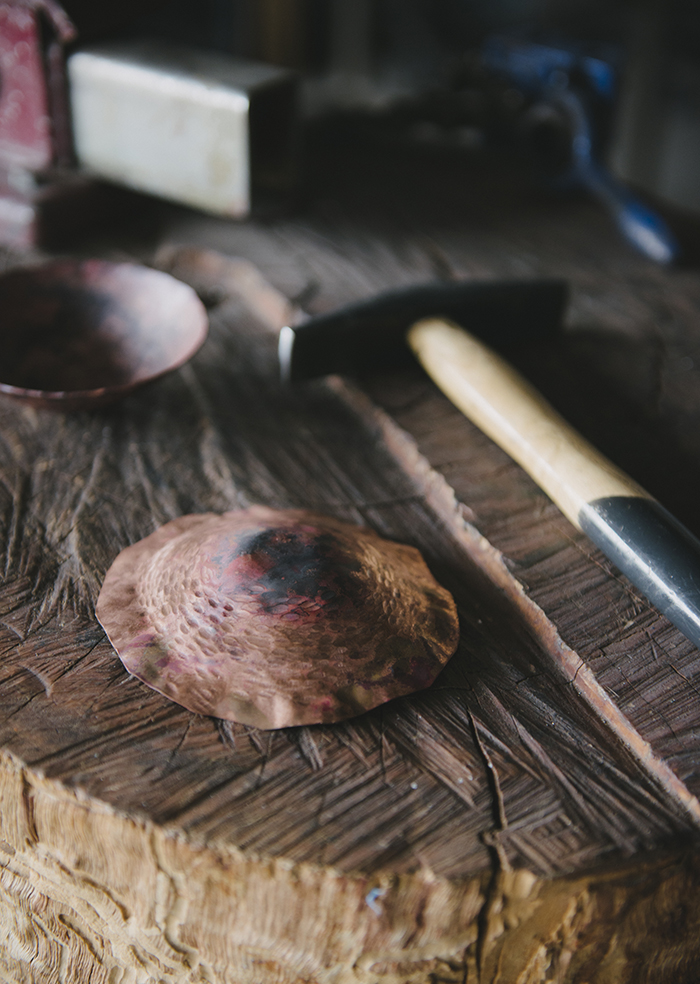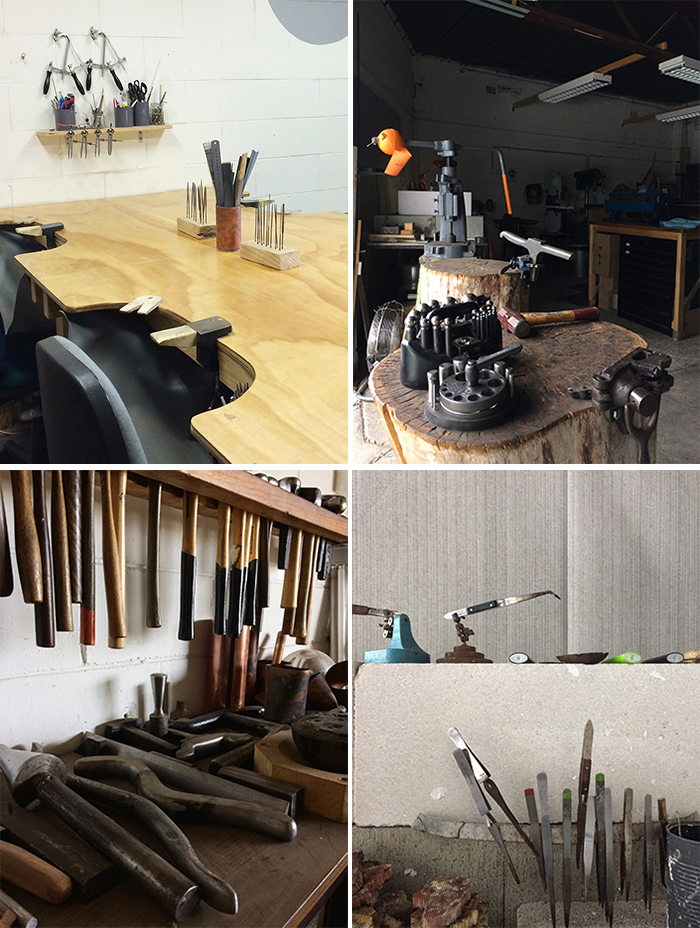 What path led you to this creative place?
For as long as I can remember I've always been a maker and tinkerer. I started out making things under the house in Dad's workshop. It was an after school jewellery class in high school that sparked my interest in jewellery and eventually showed me it was something that could be a career.
After high school I studied Gold and Silversmithing at the ANU Art School and it was here that I learnt traditional Silversmithing skills and developed a passion for making hollow forms and vessels.
I was very lucky to find my studio space as I was leaving uni, so there was somewhere to tinker and play when I left. Slowly I built up my skills and my confidence and three and half years ago took a leap to go full time in my business.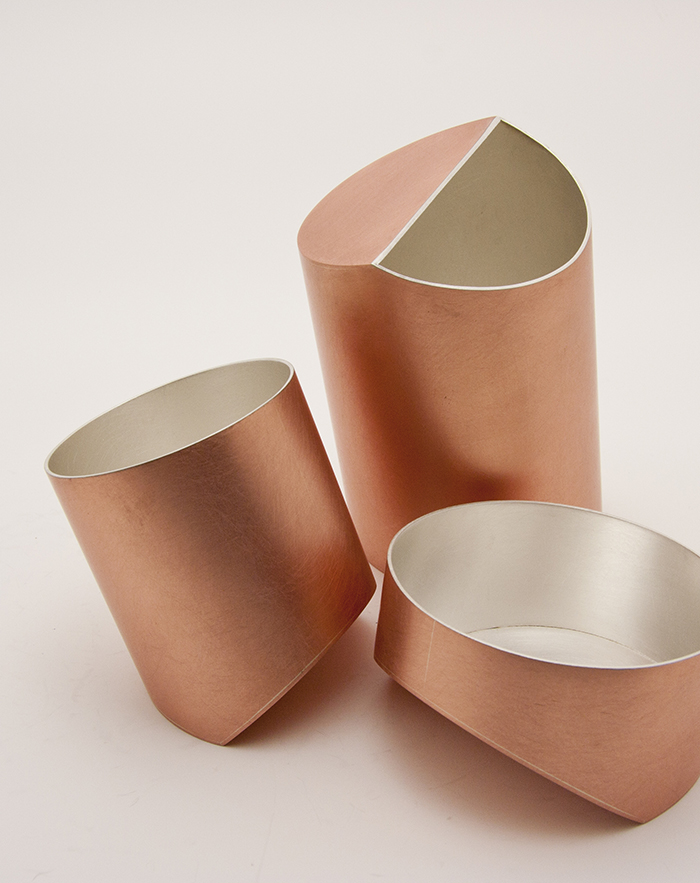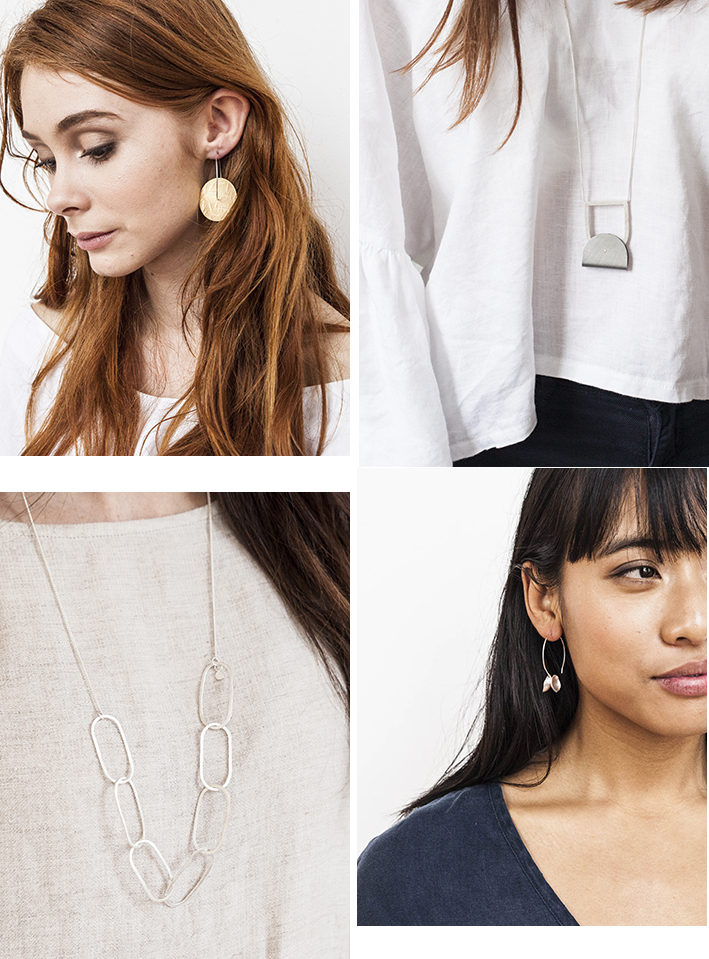 What's your elevator pitch? How do you describe what you do?
I'm a traditionally trained silversmith and passionate about making. My business is focused on handcrafted excellence. We hand make high quality jewellery and tableware that is classic, timeless and elegant
We've also recently expanded to take on some exciting creative projects, like an art installation in a shopping centre.
How would you describe yourself in six words?
Stubborn. Creative. Dedicated. Talkative. Motivated.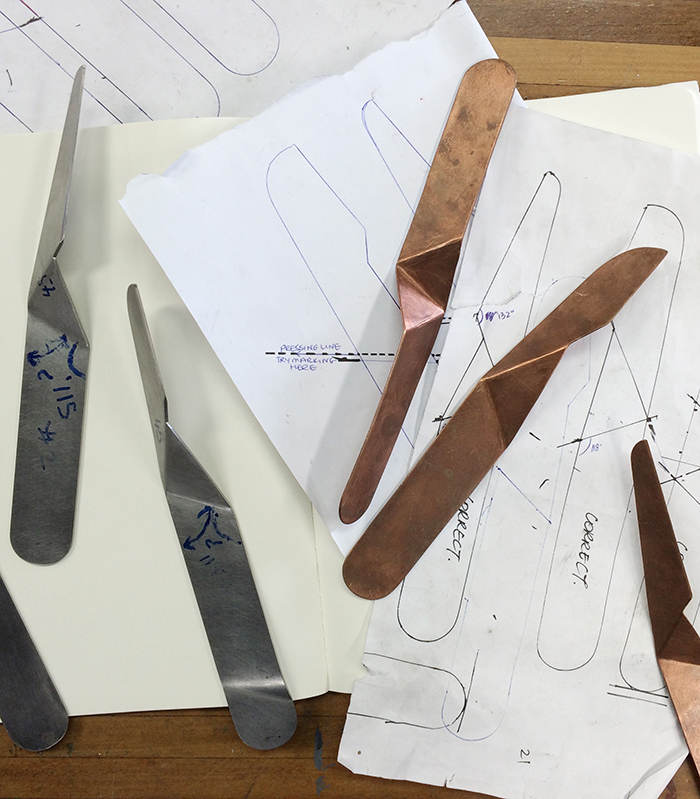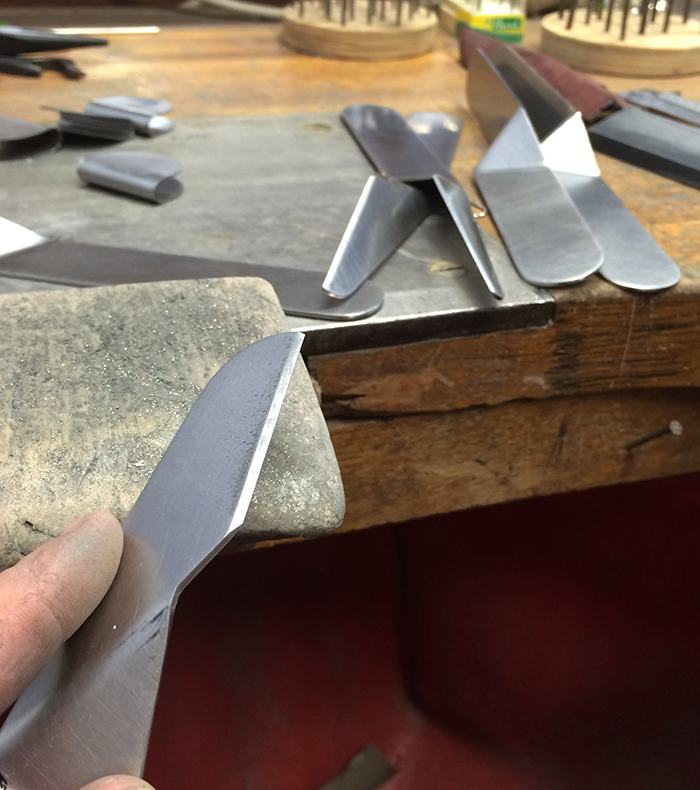 Where do you find inspiration and motivation?
A lot of my inspiration comes from within the making process. I have a lot of half finished, experiments and prototypes around the studio. Being surrounded by these each day gives you the space to ponder new ideas or things that didn't work out. But sometimes my inspiration can be as simple as dropping a piece that dents in a particular way that I then want to explore further.
I also love fossicking in junk shops. It's the small objects that someone might have made themselves to solve a problem or a great shaped scoop or old kitchen utensils that I find intriguing. I love these old pieces – speculating on the way they were manufactured and how old it might be sparks huge inspiration for me.
What are the essential items in your workspace?
My workbench, my hand tools like my piercing saw and files, my soldering bench, my hammers and my Silversmithing stakes. I have so many different hammers, but each has a particular job it works best for. I love that most of my tools are second hand, they are made to last and they each have unique character and quirks about them from previous owners.
Do you have a favourite tool that's essential to your work?
My Silversmithing stakes. Really they look like odd shaped pieces of steel with polished surfaces. Each one has different shapes and curves – over the years I've made some myself and bought some second-hand. They are critical to the traditional Silversmithing process of raising. As I hammer the metal I use different stakes, often they need to match the form exactly so having custom made ones is essential. I use this raising technique a lot in my one off work. It is immensely time consuming and labour intensive but it is such a rewarding process – taking a flat sheet of metal into a hollow form without any joining.
What do you love the most about your creative space?
That it's something I built from nothing. Moving in eight years ago with a workbench and not much else, slowly but surely I've collected and saved for tools and machines. Rearranged and improved the space as my work has evolved.
My heart jumps a little every day when I walk in the door, it's a space I'm so proud of.
Is there something you don't like, or would like to change?
Plants! I would love to have more plants around the studio. We don't actually have any windows, but we have a big roller door that we keep open – so long as the weather is on our side. But I'd love some big windows and lots and lots of plants… it really would make it home away from home.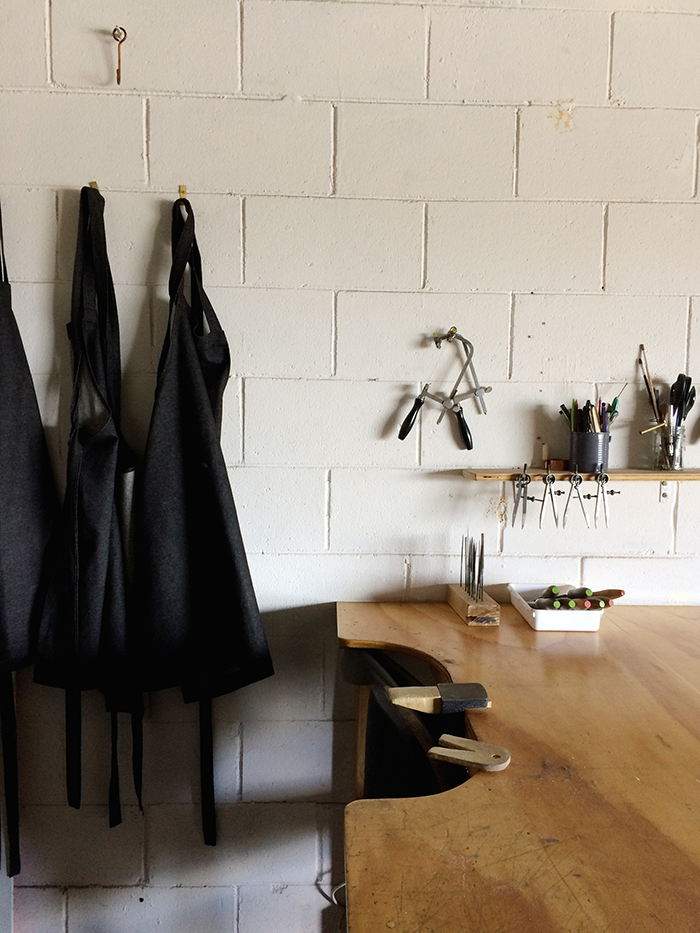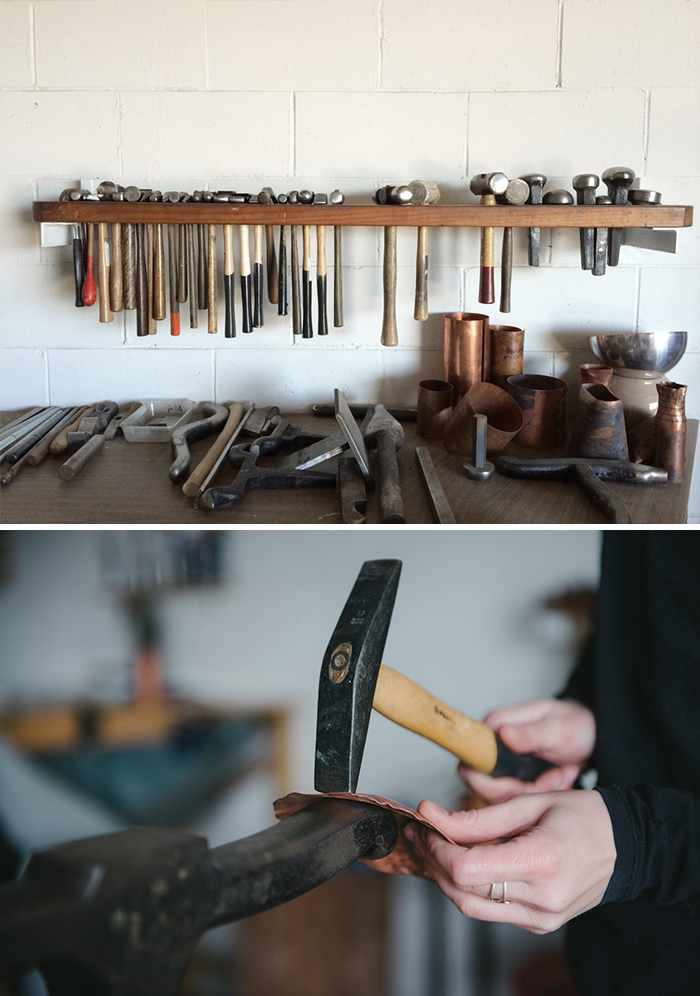 Do you listen to anything while you work?
I always have the radio going in the background, but often I don't really listen to it as I'm caught up in my own head thinking, planning and concentrating on what I'm up to. If I'm doing a particular monotonous task I'll pop on an audio book – I find it's the only way I get through the list of books I want to read.
Favourite work-time snack (or beverage)?
Tea! Although anyone that knows me, knows it takes about 5 rounds of boiling the jug to actually get the water in the cup…
What would be your dream job or collaboration?
I'm very lucky, I am pretty well already in my dream job. Being able to be my own boss, making and creating most days is amazing. Something I'd love to do, and we're trying to find the time and space at the moment, is to collaborate with my partner Dan on a new collection of work.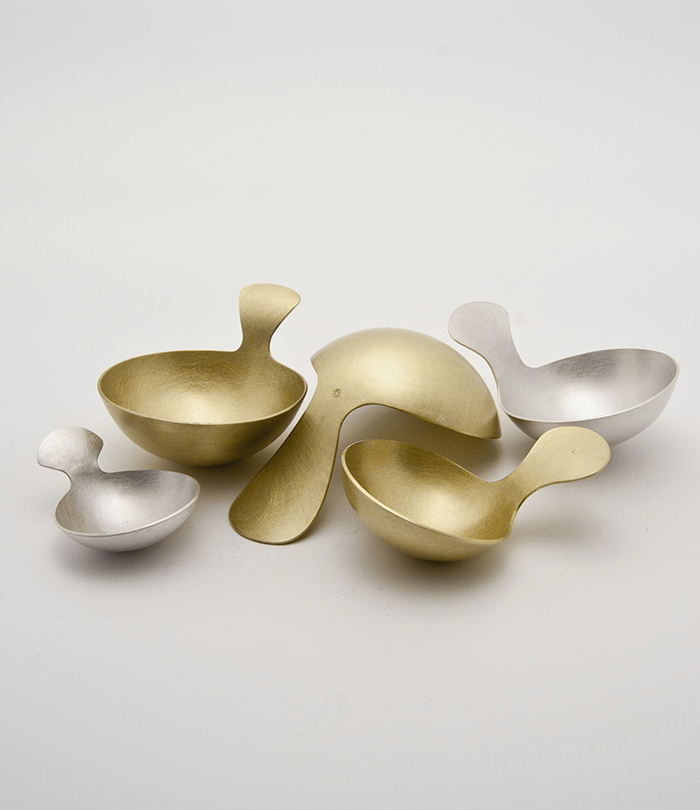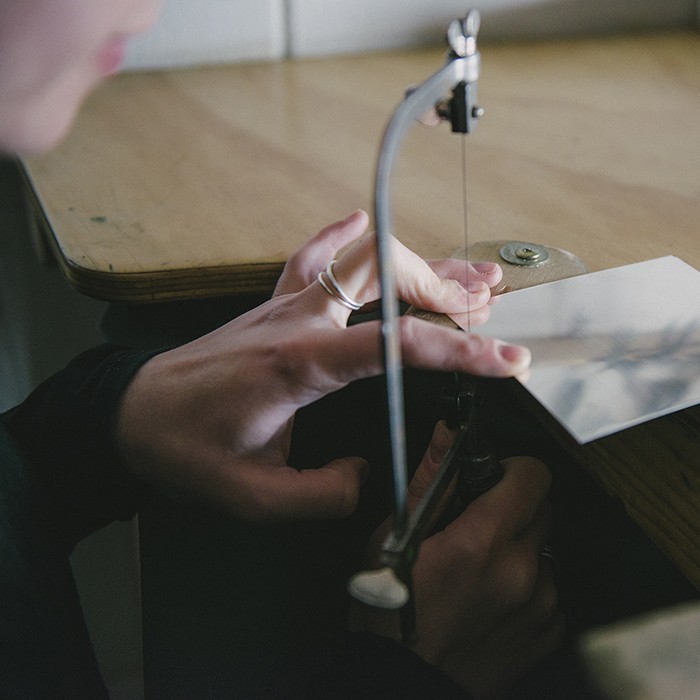 Who or what are your biggest creative influences?
Other creative businesses who are really pushing the bar and staying true to their passion. Elizabeth Suzann is one of these amazing creatives who articulates what she does and her intentions surrounding her work so beautifully.
Opportunities to meet other creatives, like Susan Cohn and David Clarke has really pushed and challenged the thinking behind my work.
Tell us an online resource or app you can't live without.
Wunderlist. It rules my life – from the grocery list to the admin list through to reminding me when to get back to writing that long email – it's been great! I'm a lover of list writing, but this keeps it all in one neat little place where I can check in where ever I am.
What's the hardest thing about what you do?
Managing all the parts of my business as well as giving myself the time and space to make. Its such a balancing act! I have a wonderful studio assistant on board now who ahs been invaluable – especially in the busy Christmas lead up!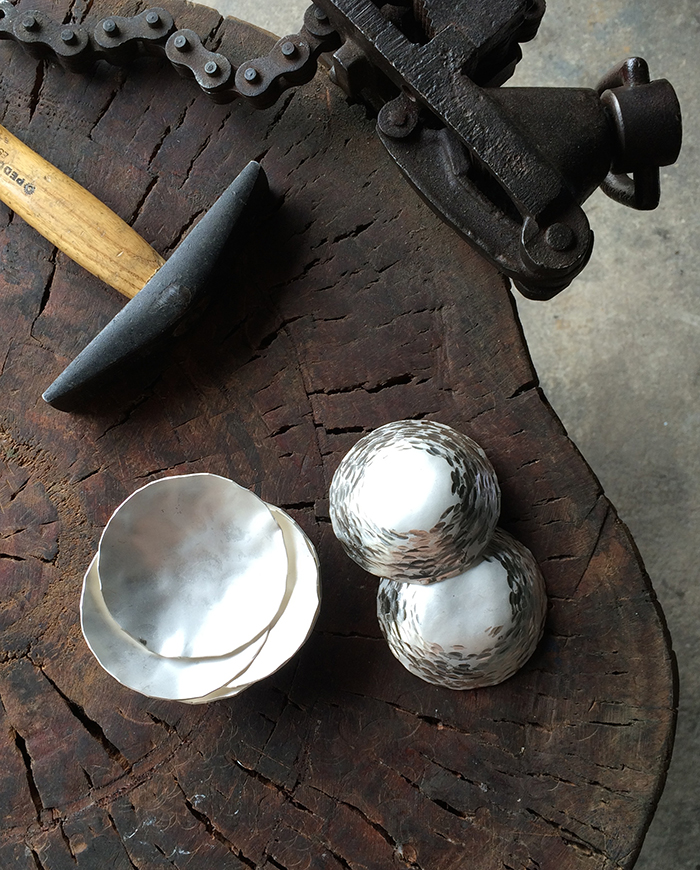 How do you work out the financial aspects of your business? What resources, tips and tools would you recommend?
I manage all the financial aspects myself. Switching to Xero has made by admin day much much easier! I can't recommend it highly enough! I'd also say make sure you have a great accountant, one that you get a long with and they really understand what you do.
What advice do you have for aspiring creatives?
Stay true to your passion.
Absorb all the information you can, if you want to make it a full time business, make sure you do the hard yards understanding and learning how to run a business.
Do you have a dream that you'd love to fulfill?
Going to Pumphouse Point in Tasmania! We didn't quite get to Tassie last January – the Spirit of Tasmania broke it's moorings as we were boarding. Hopefully in 2017 we'll get there!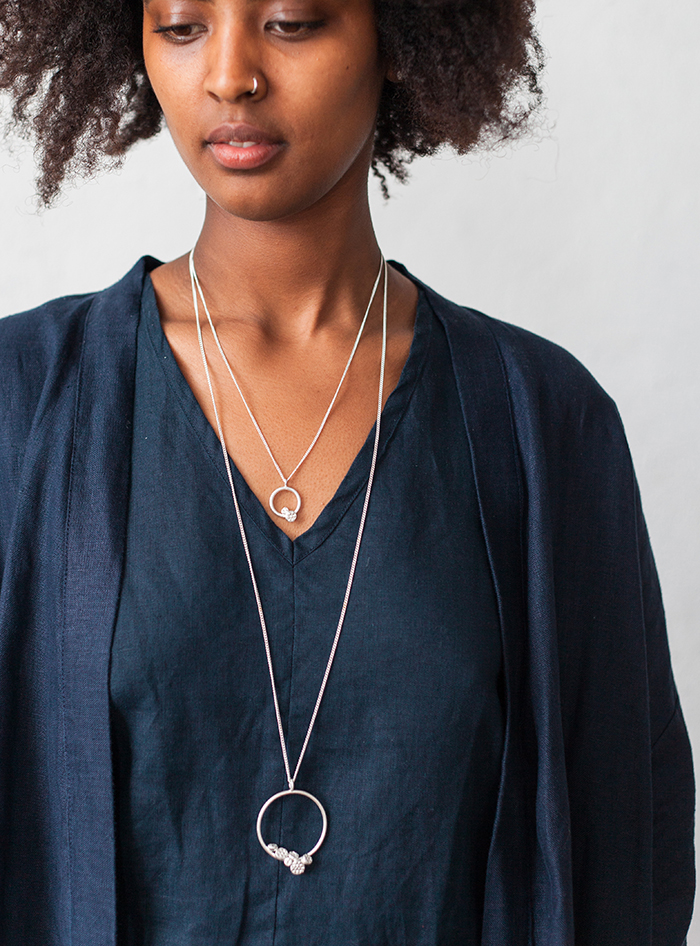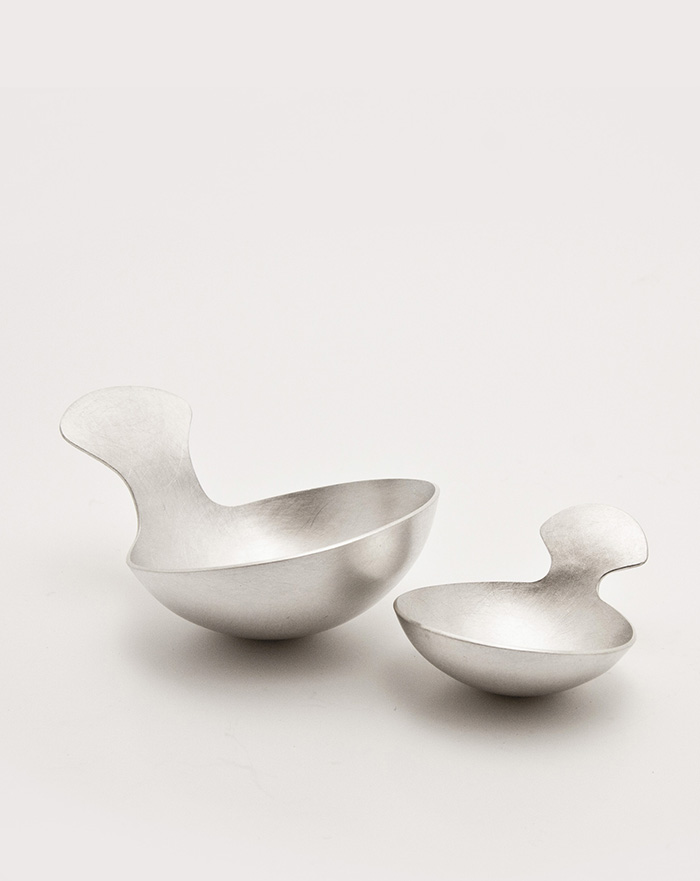 All photos courtesy of Alison Jackson.
Alison has a solo exhibition of one off pieces at Gray Street Workshop in Adelaide opening Nov 24. Visit the gallery website here.
You will also be able to find her at Finders Keepers Sydney from 9th – 11th December , and at Big Design Market in Melbourne on 2nd – 27th December.
To connect with Alison Jackson, silversmith:
Visit her website here
Connect with Alison on Instagram @studiojackson
and on Facebook
If you'd like to take a look into a whole range of other artists' and creatives' lives and studios, visit the Space to Create archives.
Save