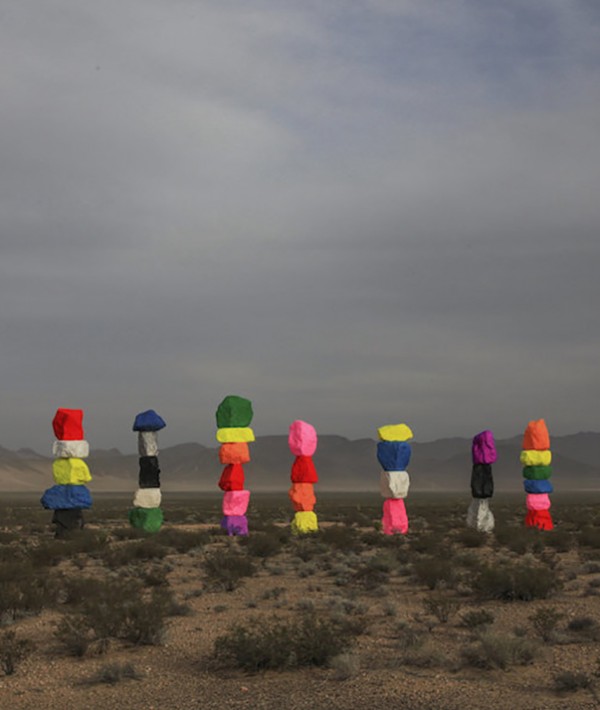 Seven Magic Mountains is an amazing site specific installation by Swiss artist Ugo Rondinone. The colossal sculptures are reminiscent of naturally occurring rock hoodoos in Utah, while the florescent colours are totally incongruous with the Nevada desert environment. In this, his latest work, Ugo Rondinone continues to explore his interest in natural phenomena and their reformulation in art.
"Seven Magic Mountains elicits continuities and solidarities between human and nature, artificial and natural, then and now," says Rondinone.
These massive rock monuments have been five years in the making. Locally-sourced limestone boulders are stacked vertically with each individual totem standing between thirty and thirty five feet high. The seemingly teetering towers and the pop of vibrant colours make this installation alien and artificial in the desert environment. And totally awe inspiring.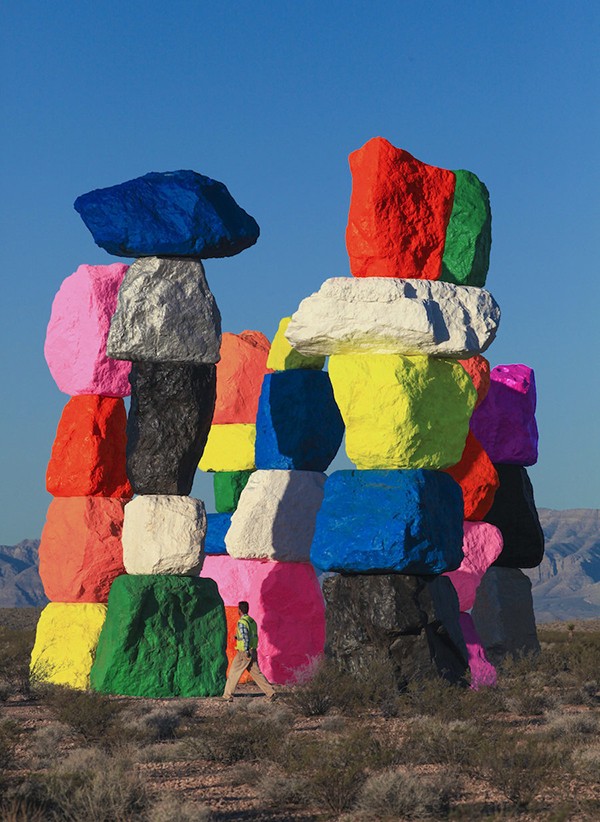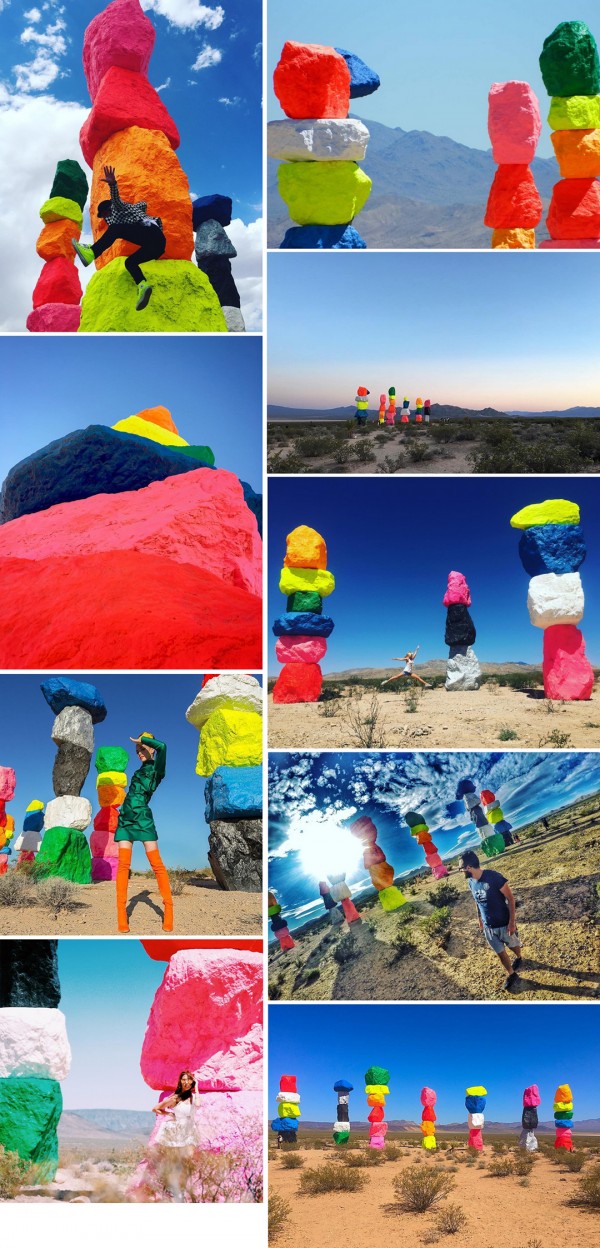 Take a look at the Instagram hashtag #7magicmountains for more fantastic photos.
Located approximately half an hour from downtown Las Vegas the installation opened in May this year, and will be on view for two years, until May 2018. Visit the Seven Magic Mountains website for information. Seven Magic Mountains is produced by Art Production Fund, New York and Nevada Museum of Art, Reno.