Serena Garcia Dalla Venezia is the Chilean textile artist responsible for these incredible works. Multi coloured hand sewn fabric balls cluster together to form organic shapes that seem to be multiplying and growing.
She says her art reflects natural "growth and expansion systems; my work resembles plants, roots and other organic beings that interconnect forming real construction systems in which the total is formed by many small parts".
Serena's work ranges in scale from framed artworks to large installation pieces. I discovered them on Pinterest and instantly loved the way Serena works with colour and shape.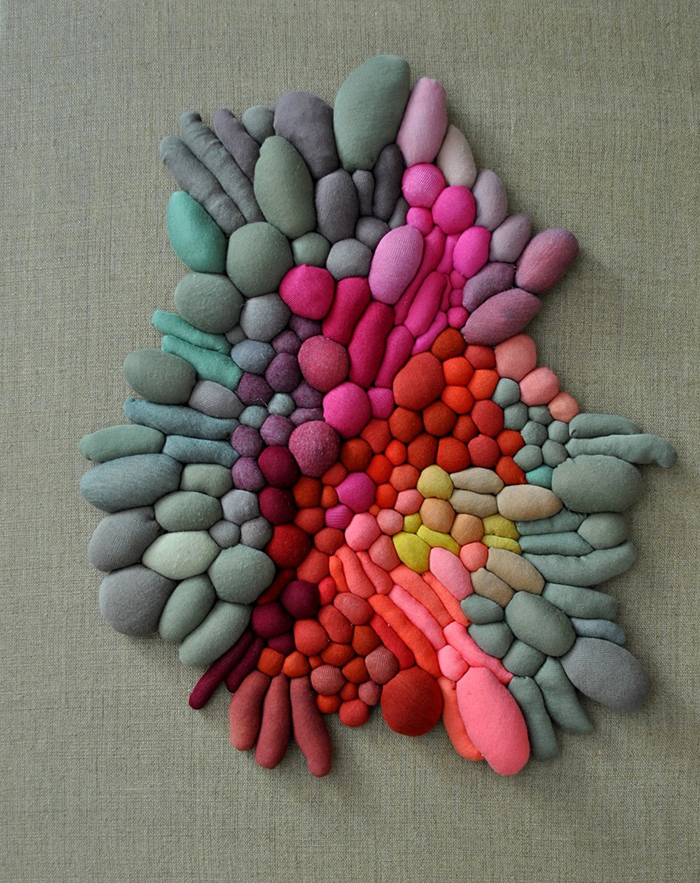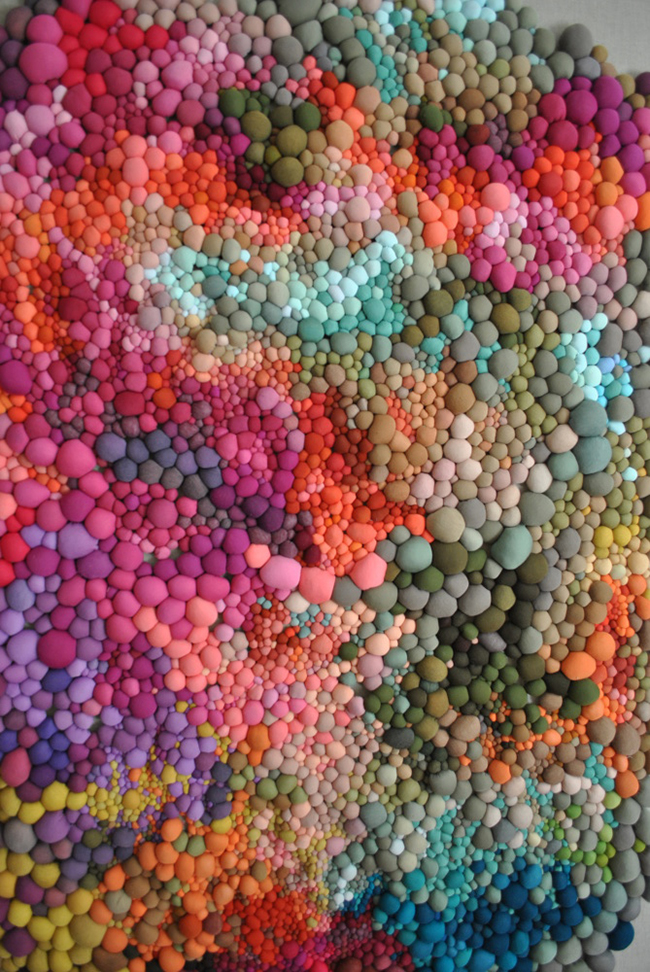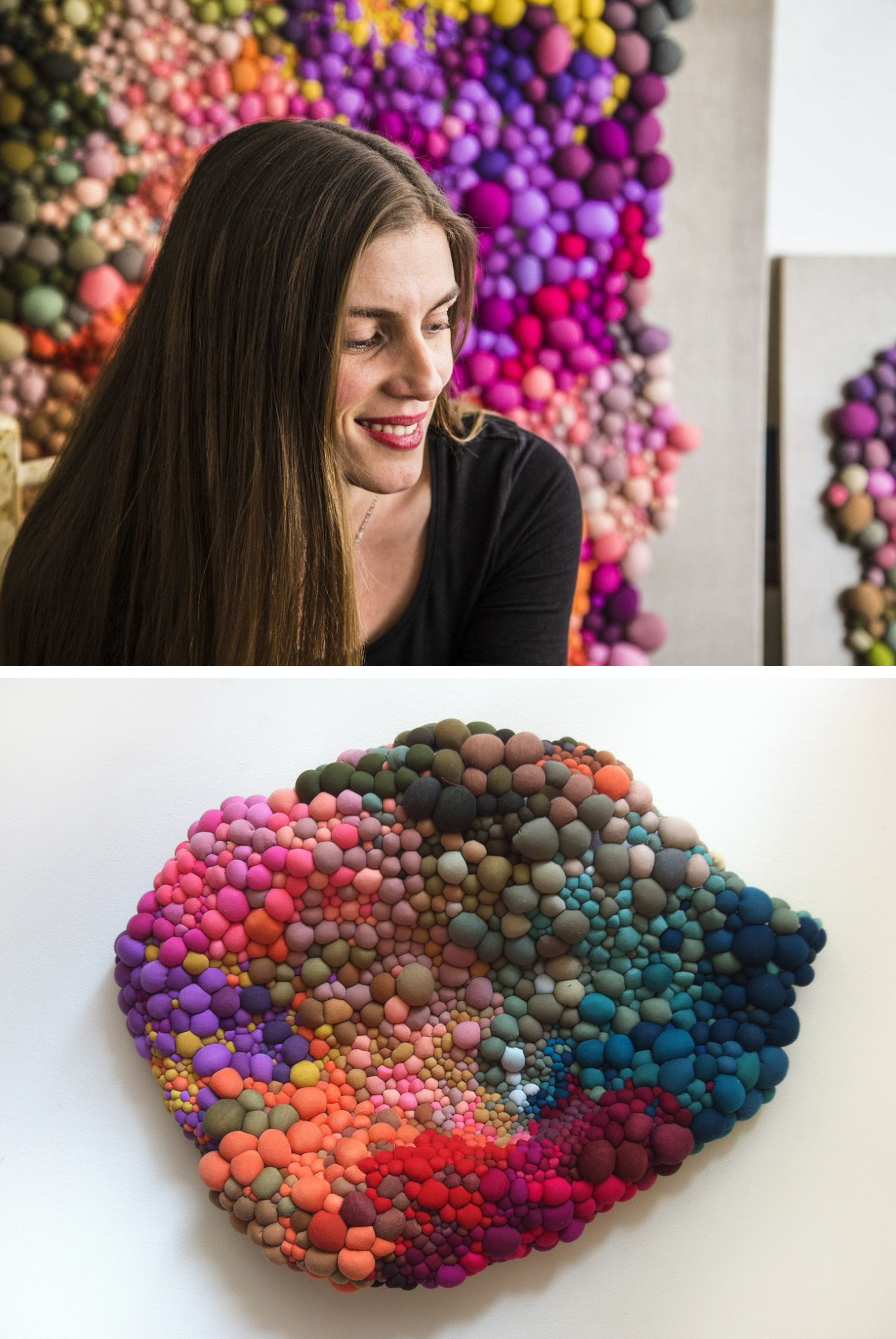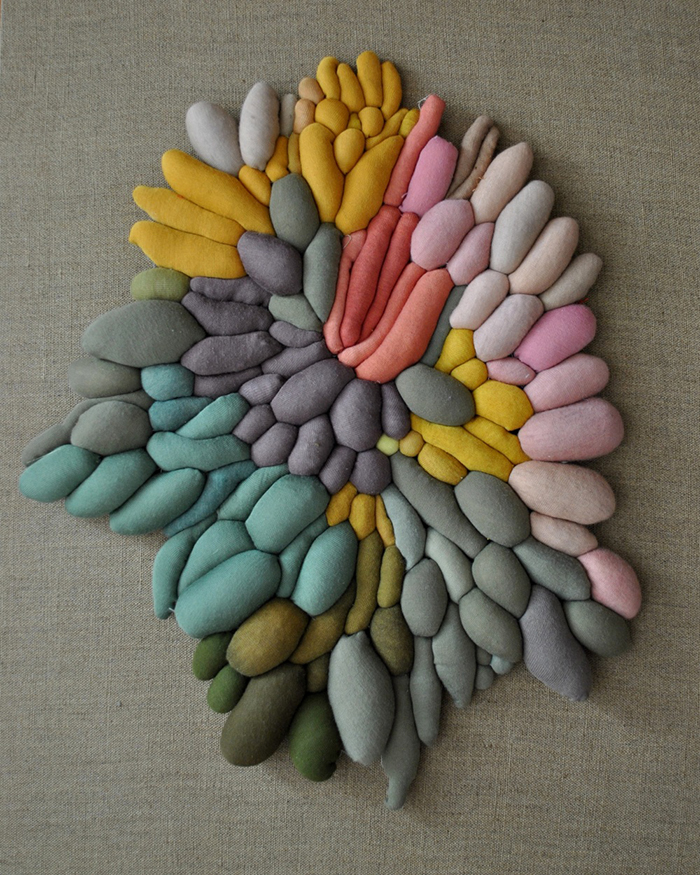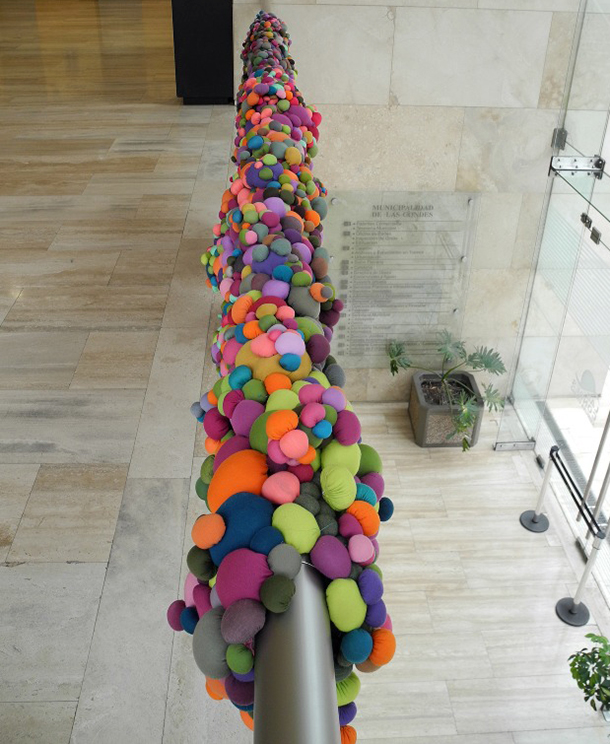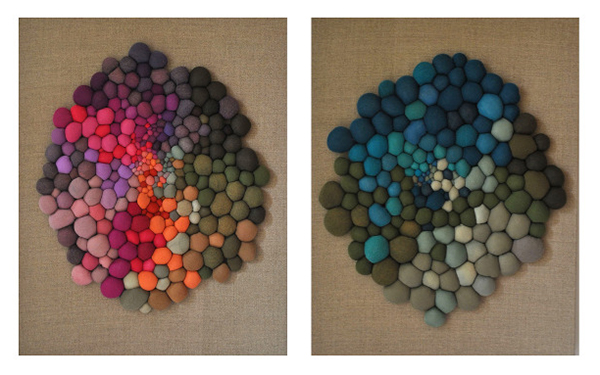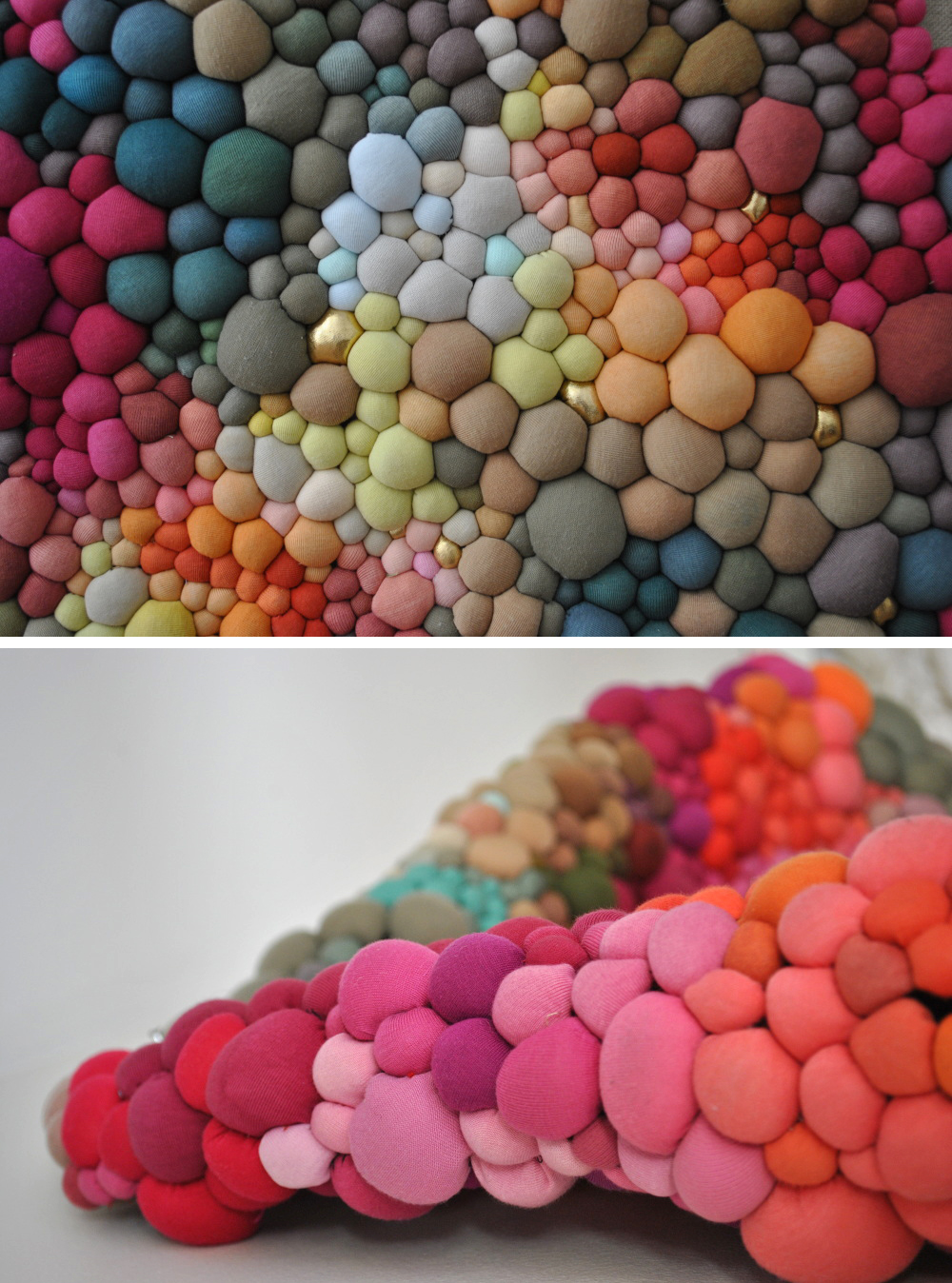 Photos via Serena Garcia Dalla Venezia's website.
Isn't this a positive and fun way to start the week? We have a three day weekend, and it's school holidays too, so I'm enjoying a few days off . I hope you had a lovely weekend.
Save
Save
Save