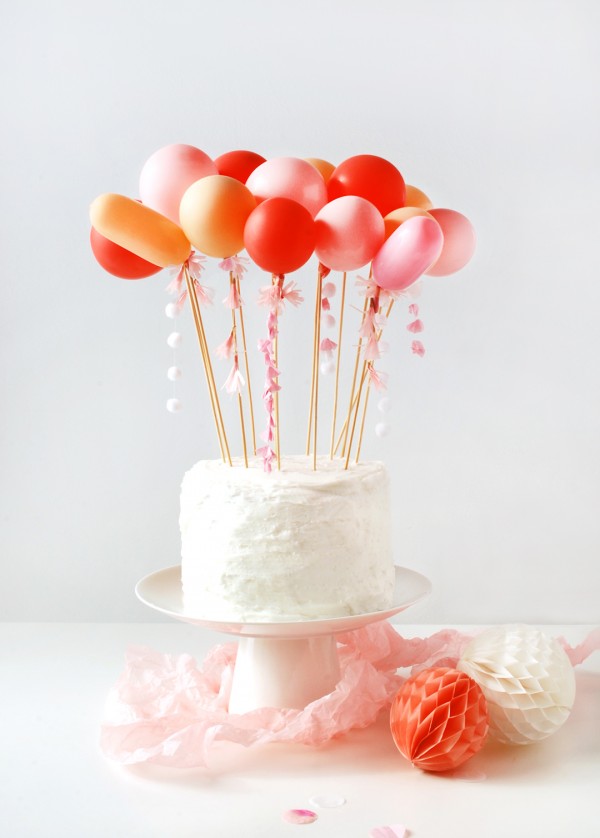 Cake decorating not your thing? Me either! Not to worry, you can turn a plain cake into something you'll be proud of by making a simple but stunning cake topper. This tassel balloon cake topper couldn't be easier to make but it's super cute and will transform your party tabletop. It'll look good on Instagram too!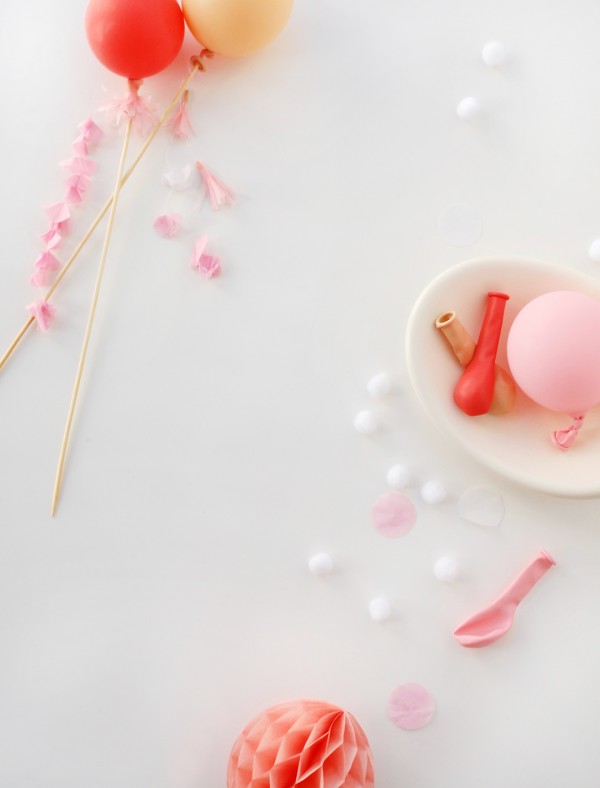 Tassel balloon cake topper materials
Small balloons – I bought 12cm size and inflated them half way
Wooden skewers
Washi tape
Tissue paper
Tiny craft pom poms
Large confetti (about 2cm diameter)
Sewing needle and thread
Let's get started
Blow up the balloons and secure them to the ends of the skewers with washi tape. The inflated balloons measure between about 7 and 9cm.
Thread the needle, and thread on a pom pom. Tie the end of the thread around the pom pom to secure it. Continue to add more pom poms – 3 to 5 is a good number. Cut the thread, leaving excess to tie it to the balloon. Evenly space the poms along the thread, and tie your garland onto a skewer at the base of the balloon.
Cut strips of tissue paper roughly 2cm x 10cm, then cut a fringe on one edge. Wrap fringes around the top of the skewers, under the balloons, and secure them with washi tape.
To make tassels roll a strip of fringing up and secure it with washi tape. When you have a few, thread them onto a piece of sewing thread, using the needle. Tie the garland to the top of a skewer.
I also made garlands by threading the confetti onto sewing thread. Just poke the needle through the centre of the confetti and secure the end of the thread with a small piece of tape. Fold the confetti downwards to make a pleated cone shape. Repeat to create a long garland and secure it to the base of a balloon.
When you have enough tassel balloon skewers insert them into the top of the cake, paying attention to the colour placement and height of the balloons. Simple. Fun!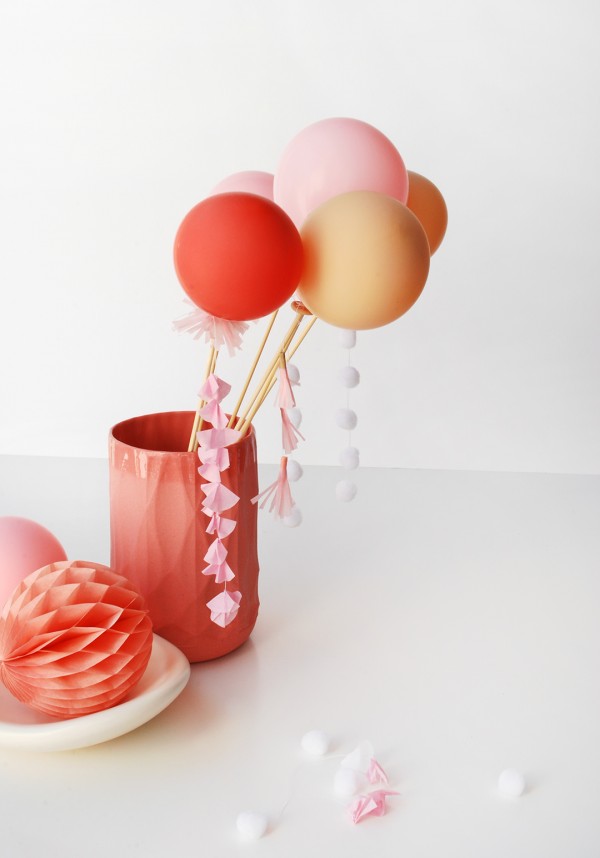 Feeling crafty? Like a party? Yay!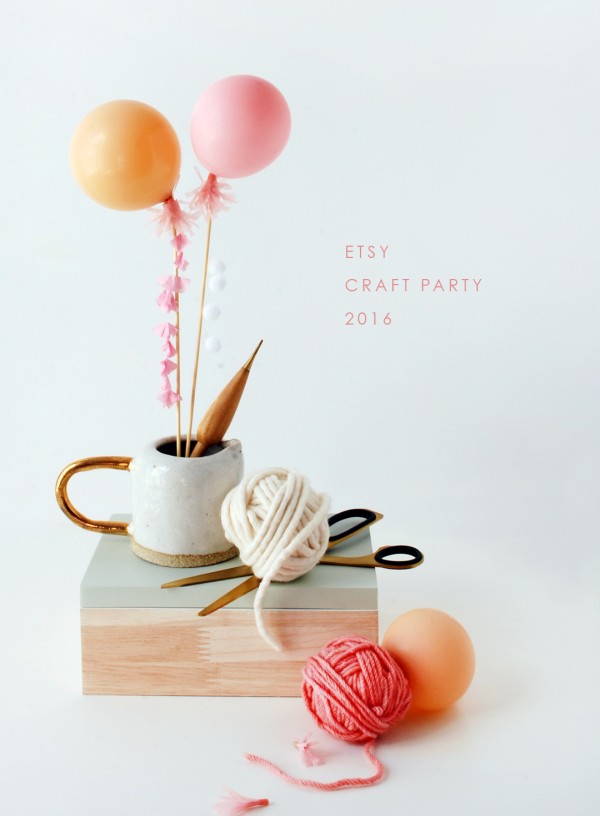 Craft Party, Etsy's annual celebration of meeting and making, is returning for 2016.
Over three days from Friday 17 to Sunday 19 June, people in Australia and around the world will come together to get creative and learn from fellow crafters. You can host your own craft party or attend one of the many that are planned throughout Australia.
This year Etsy is encouraging everyone to join the party with a focus on creativity and craft in all its forms – from cake baking to candle making, floral arrangement to card creating, and everything in between. Click here to find out more about Etsy Craft Party, discover an event near you or register to host your own.
And make sure youshare what you make, create and celebrate on social media by using #EtsyCraftParty.
Disclosure: This post was produced in collaboration with Etsy Australia. We only partner with brands that are a good fit with our blog, our aesthetic and what you, our readers, enjoy. Content and concept, words and opinions are all our own. Thanks for supporting the brands that allow us to keep on Scouting.
Tutorial, photography and styling by Lisa Tilse for We Are Socut.
Save