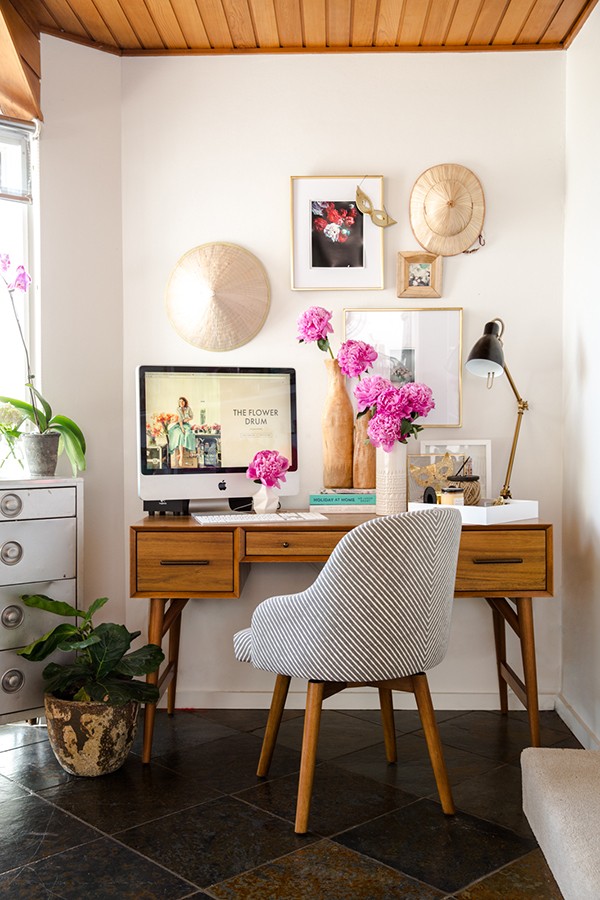 If you think you don't have enough room for a home office you're going to be inspired by this eclectic workspace. Florist and event designer Holly Hipwell of The Flower Drum eked out a corner of her living room and turned it into an inspiring place to work. With the help of West Elm stylist Brendan Nash, Holly now has a functional and beautiful home office that blends perfectly with the eclectic boho vibe of her Northern Beaches home.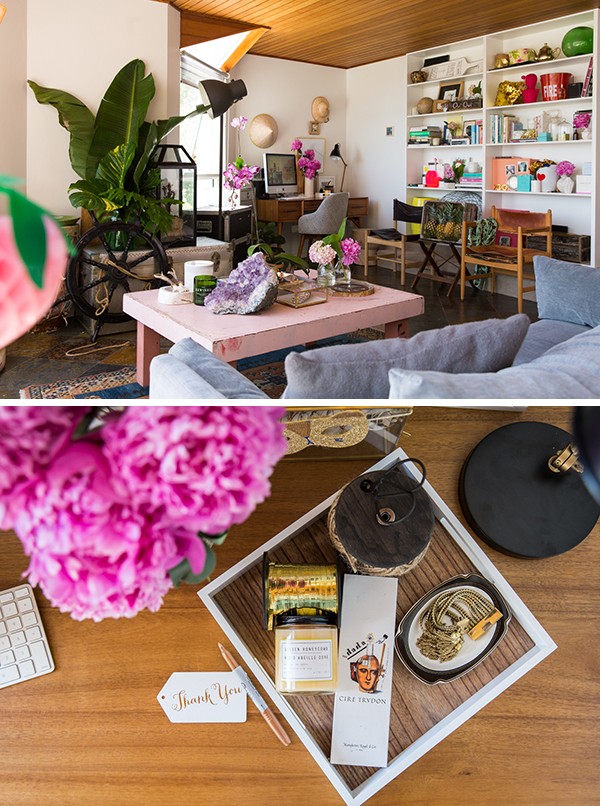 If you stop to look at the individual elements of this home office makeover, you can see why it works and then apply the principles to your own space. The colour palette is restricted to naturals, gold, black and white. The mid-century inspired desk visually connects with the timber paneling on the ceiling (such a great feature!), and the solid silhouette of the upholstered chair anchors everything in the corner space. In tandem these visual elements define the work space while at the same time linking it to the rest of the room.
The home office vignette is completed with grouped collections. Art in various sized frames is arranged with collected treasures, and a grouping of vases adds height and a burst of floral colour and texture. On the desk a small tray is a genius idea to organise stray bits and pieces that seem to mysteriously multiply in home offices.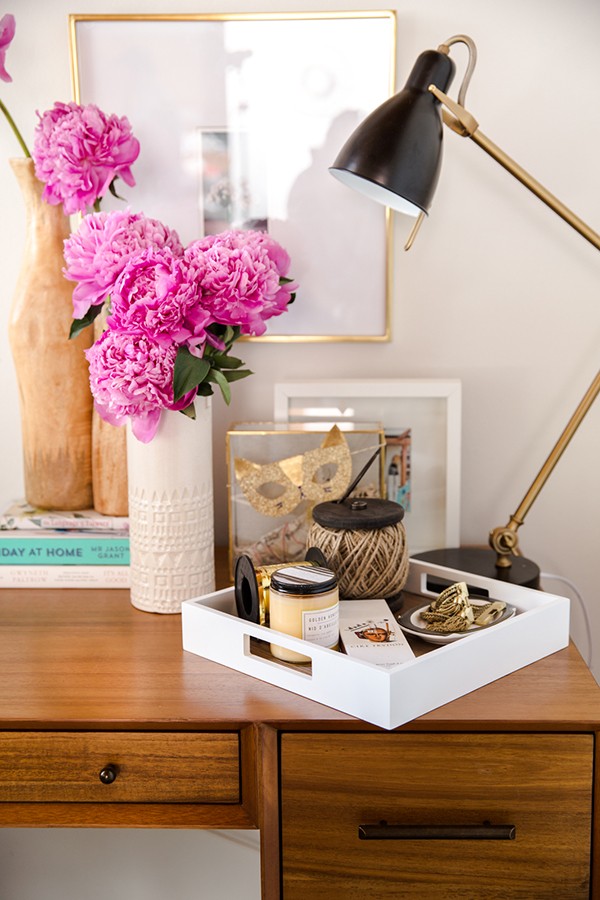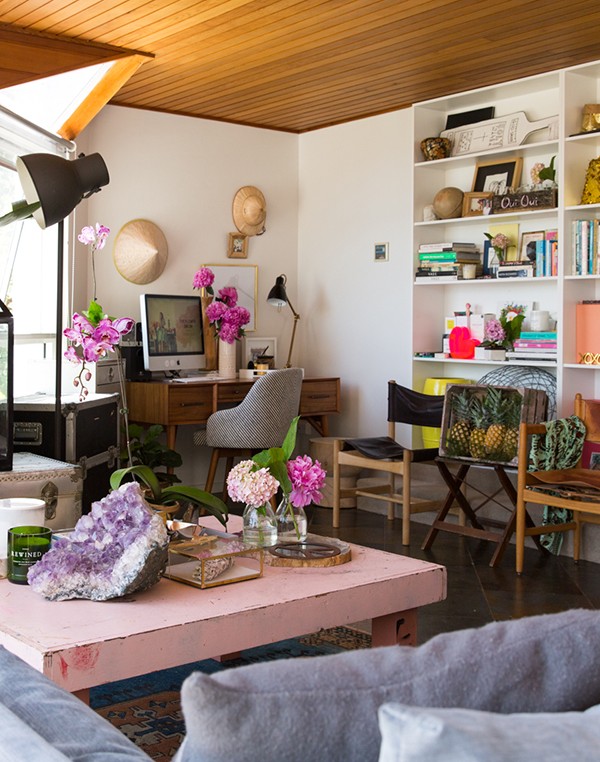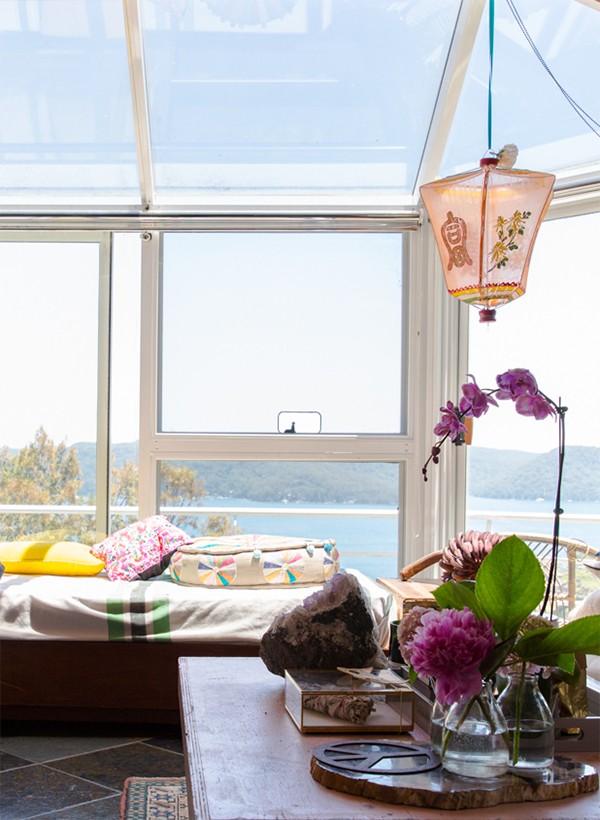 This personality-filled home is such a lovely reflection of free-spirited Holly. What I love about it is that I recognise lots of West Elm homewares in the shots, but they have been so artfully put together that they work seamlessly with Holly's existing eclectic clash of objects, furniture and styles.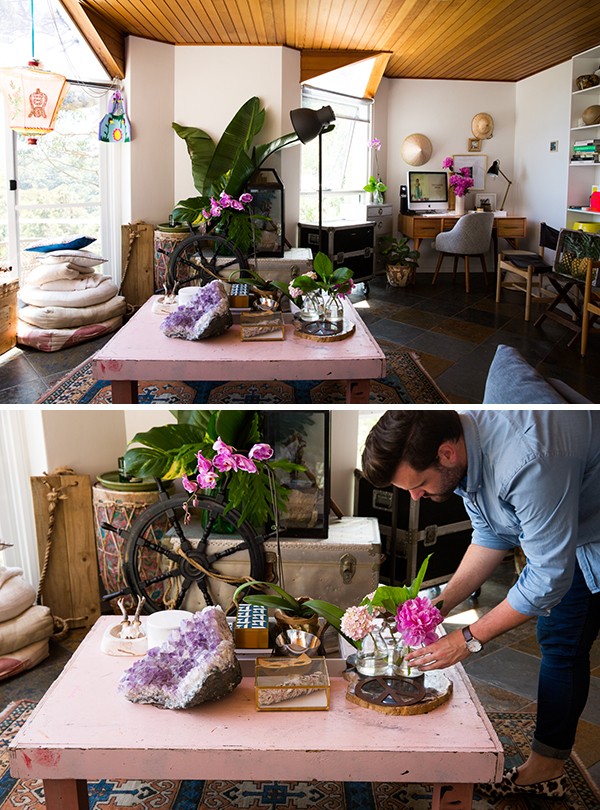 It's such an art to be able to pull together a totally crazy-eclectic collection of furniture and homewares and make it all work. The danger is that you'll end up with something that looks like a hoarder's haven or a tip! If you need the help of a stylist to pull this look – or any other style – together, you can call on Brendan at West Elm Bondi Junction (in Sydney) for free. Or contact your local West Elm – they have free design services at all their stores.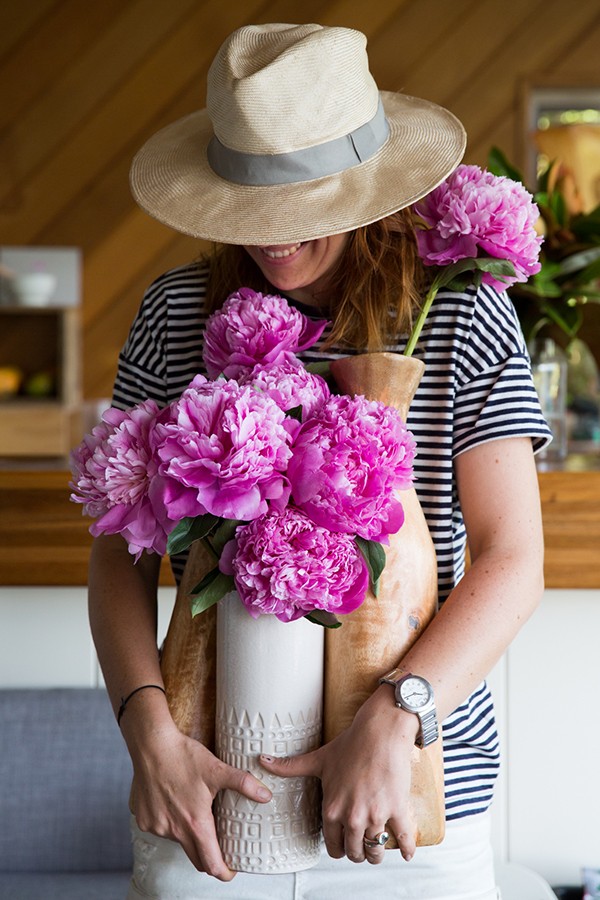 Photos courtesty of West Elm. Photography Jacqui Turk, styling Brendan Nash.