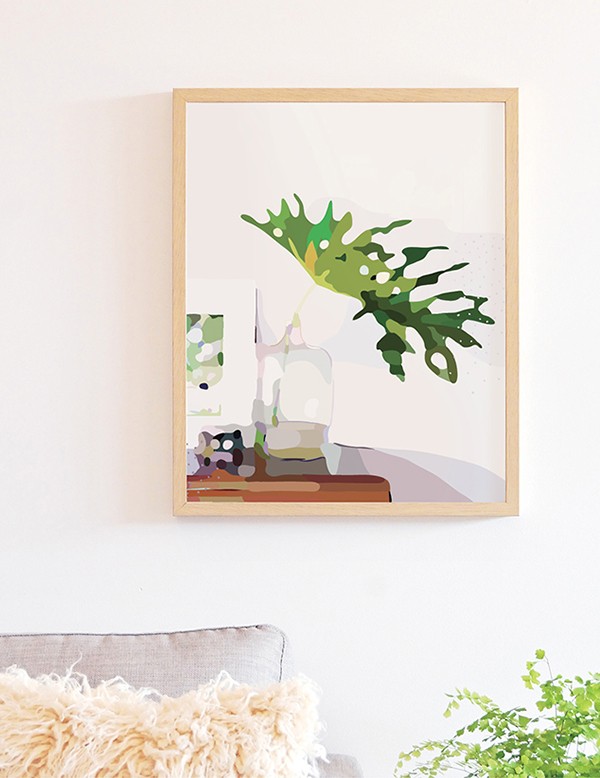 Australian illustrator Kimmy Hogan creates beautiful contemporary digital art inspired by traditional oil paintings. Although she works on screen her process still involves drawing each line by a stroke of her hand. The resulting works are fresh modern prints, with a nod to the past, that would look lovely in any home.
Kimmy explains: "My art has clean lines, crisp colours, is mostly colourful and a mix of classic and eclectic. All my illustrations are digitally hand-drawn with my own set of digital brushes and techniques I've created so whilst I have new ranges that contrast one to the next they all have my underlying hand-drawn style with a clean simplicity."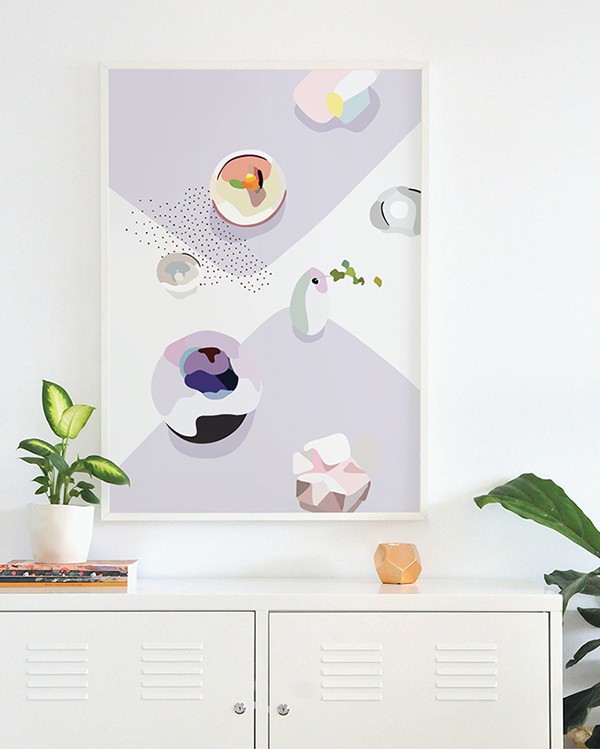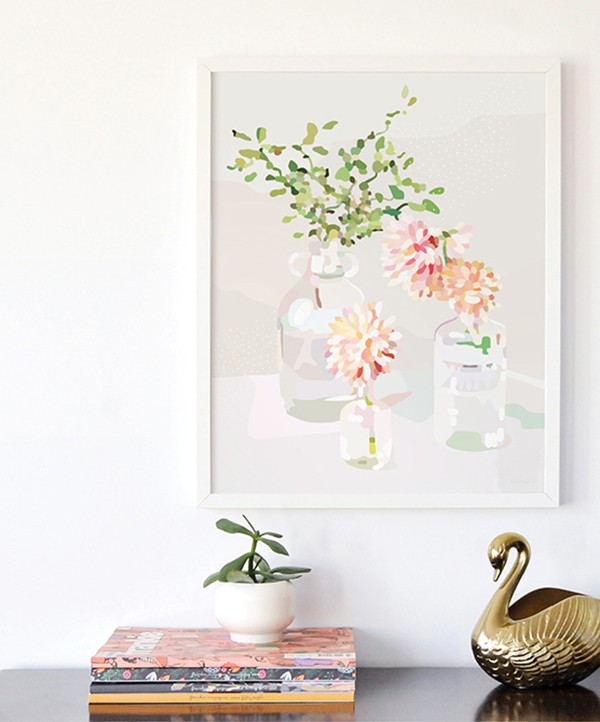 Kimmy's still life illustrations reflect her love of flowers, foliage and glass vessels and bottles. She says her 'flat lay' range "is a homage to the beautiful objects and trinkets splayed out in magazines that I lust over".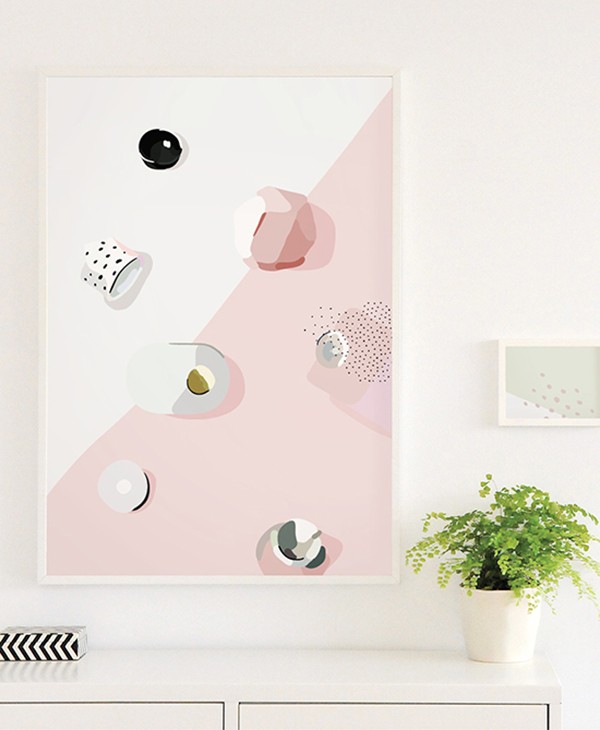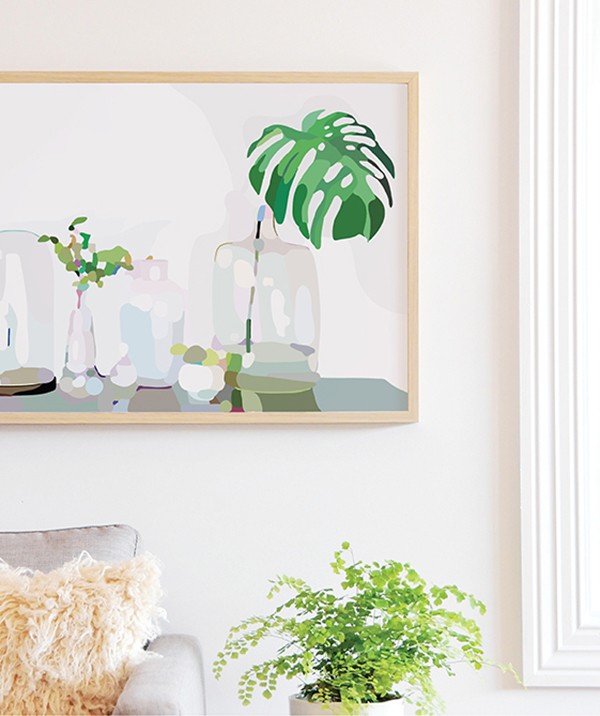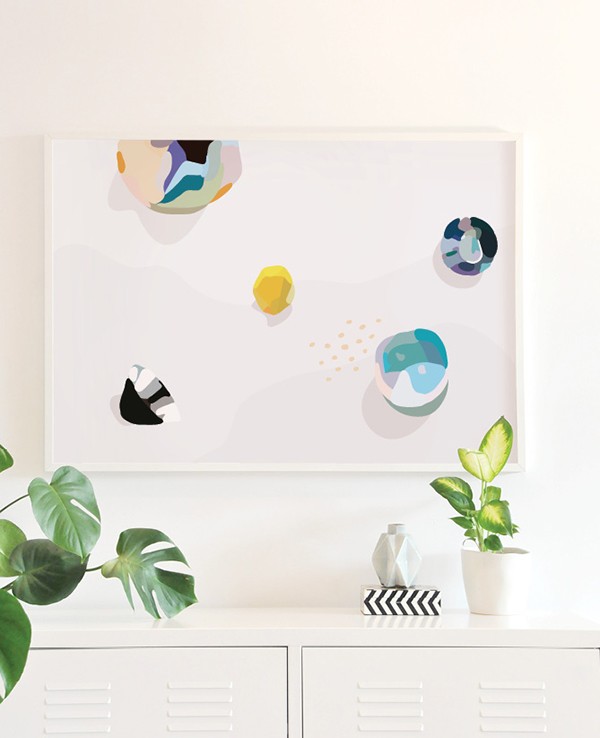 Soft colours and a painterly style give Kimmy Hogan's prints a gentle calmness that I imagine would be super easy to live with. You can purchase her prints online at Resident GP and Curated and Made, and also retail stockists.