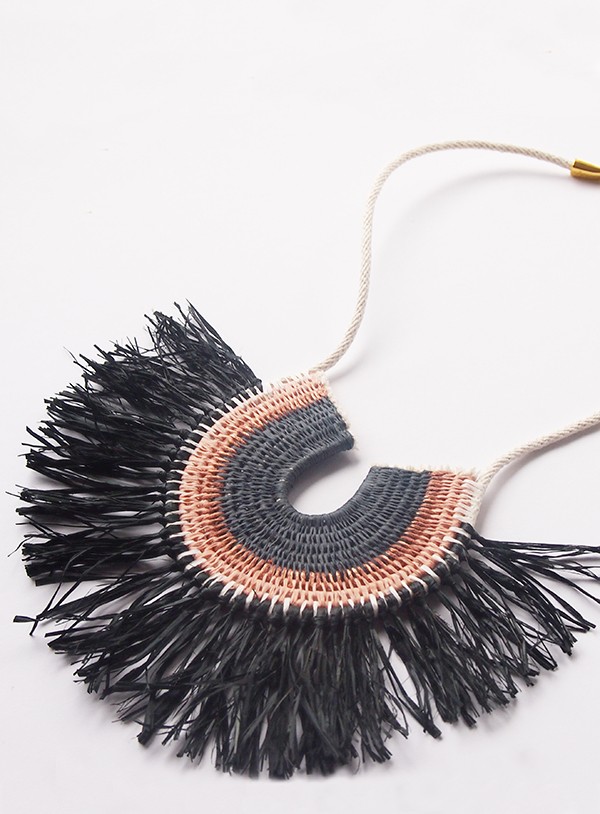 Wear it or hang it? That's the burning question for the lucky new owners of these beautiful woven neck pieces by Melbourne designer Philippa Taylor of Ouchflower. They've just hit her online shop, which is rather perfect timing for those seeking a unique present for someone special this Christmas.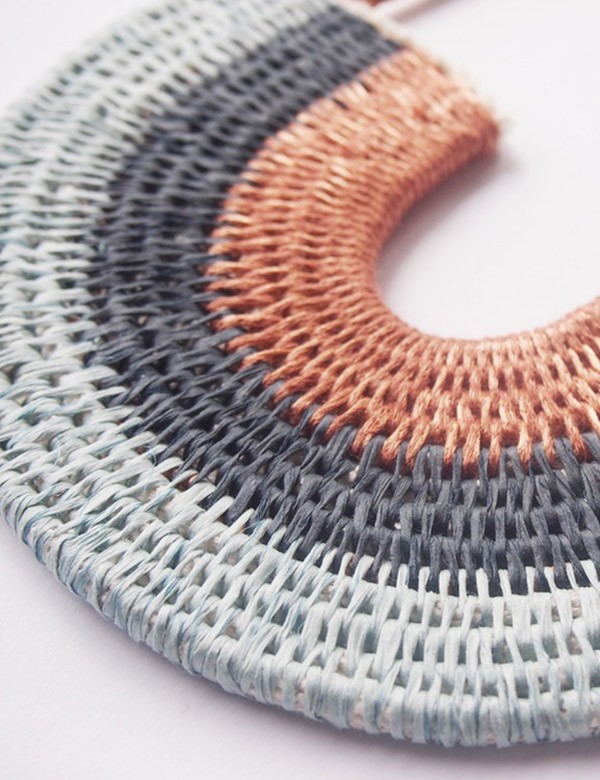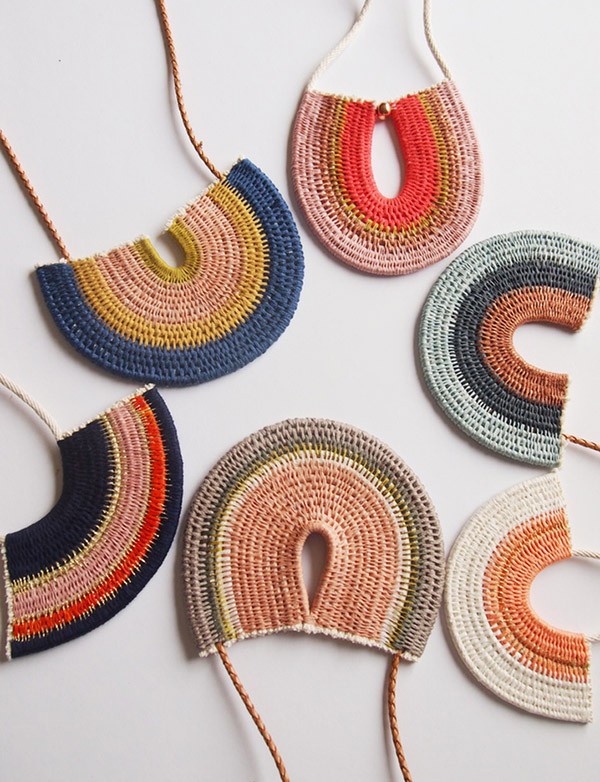 Each piece is made from cotton rope, which is then woven with a range of fibres such as habu textile, raffia, gima and embroidery threads.
"There is a connection with tribal art and artefacts as I do see these pieces as body adornment," Pippa explains.
"I see now that my love of modernist circle paintings have come into play with the colour palettes and also a love for natural and unusual fibres," she says.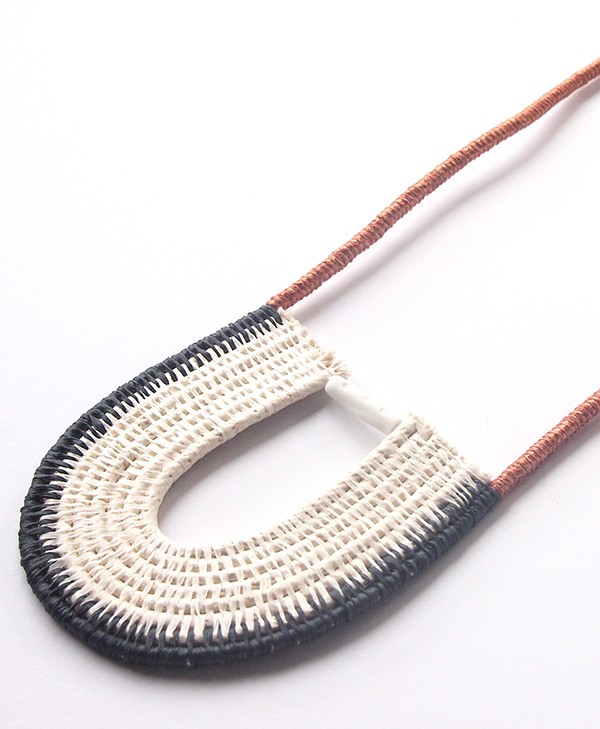 Some of the pieces feature Pippa's handcrafted porcelain marbled beads as clasps and decorative details. Using a pure high fire porcelain, Pippa marbled the clay with cobalt to create these unique pieces.
The addition of gold and copper beads also gives the porcelain a contemporary look.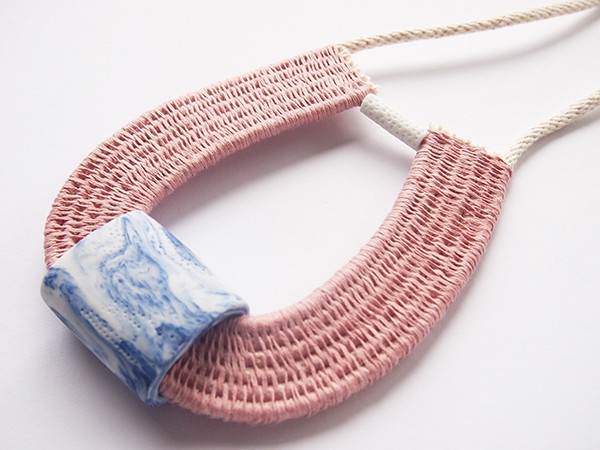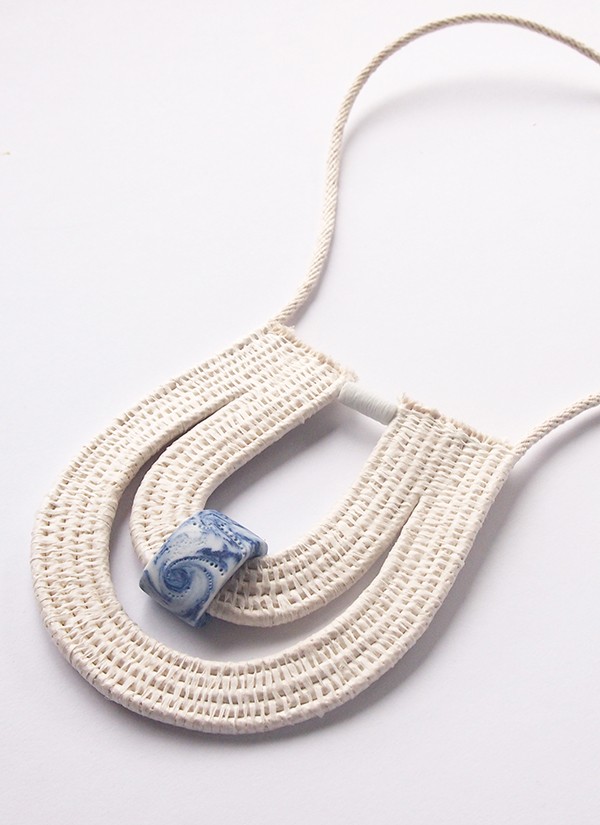 As for the question of whether to hang it or wear it – we say do both! Hung on the wall it will serve as a stunning textural addition to a group of artworks – that is, until you grab it to throw around your neck on the way out the door. Beeline, scouts. beeline!
Priced from $140, Ouchflower's new woven neck pieces are now available from her online shop.
Photography courtesy of Pippa Taylor from Ouchflower.