Megan Nicolson is a new fave find of mine on Instagram. She embroiders bright graphic patterns onto screen printing drop cloths and paint rags, to create beautiful unique art. If you're in Melbourne you can find Meg at Markit, Federation Square, this Sunday, May 24.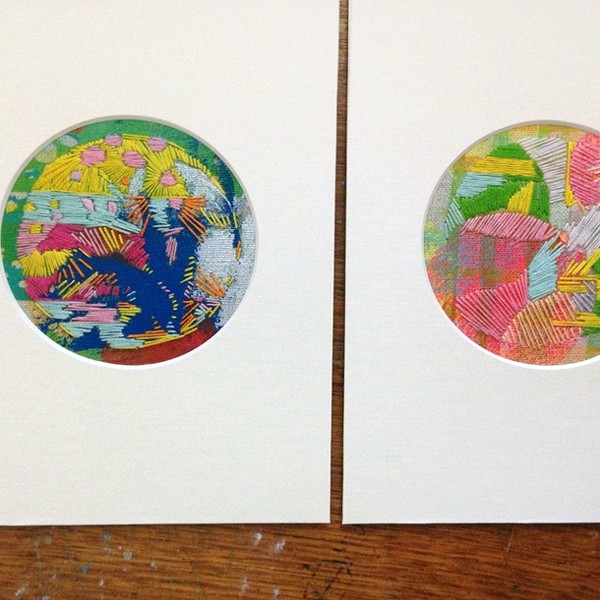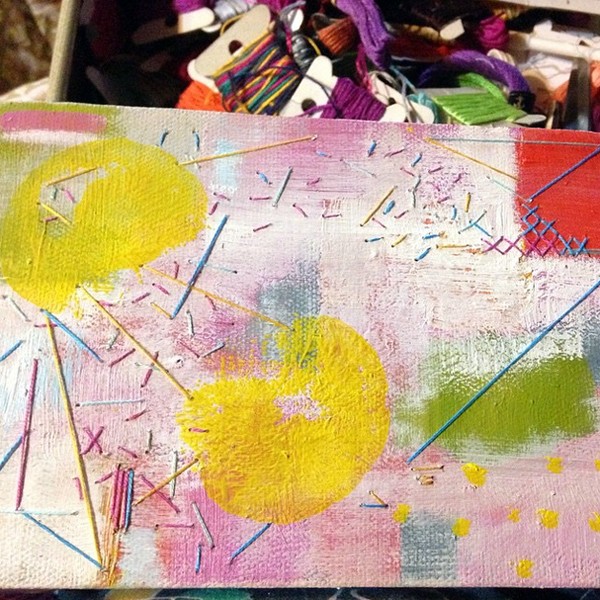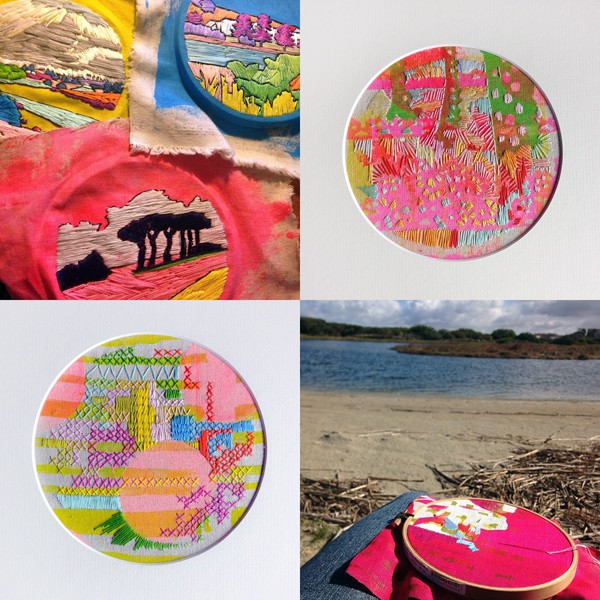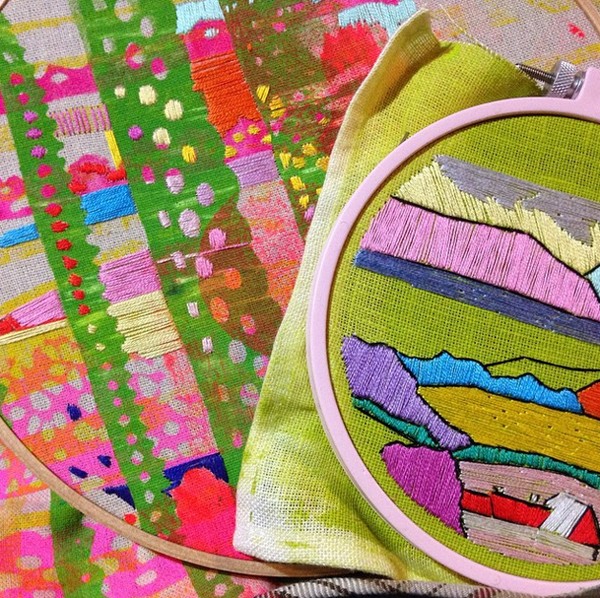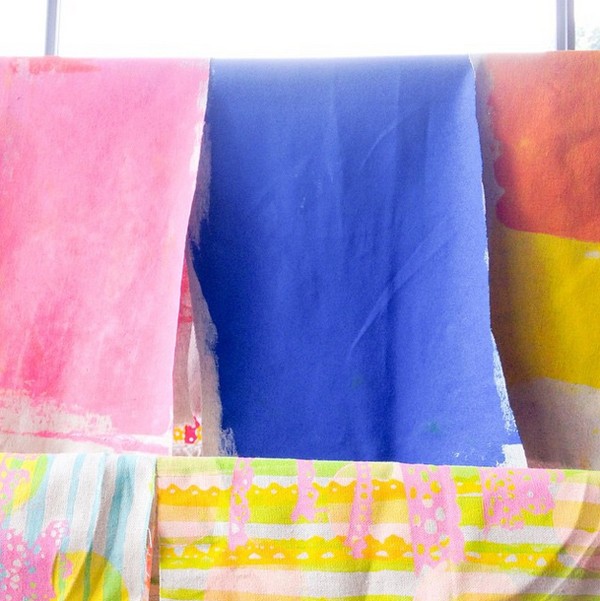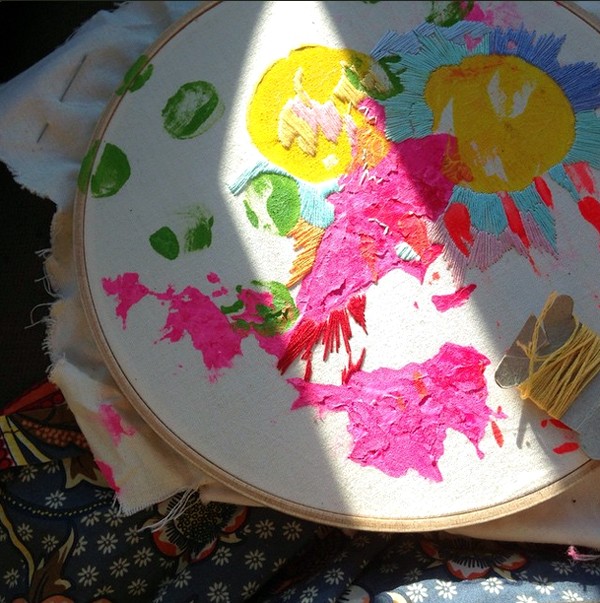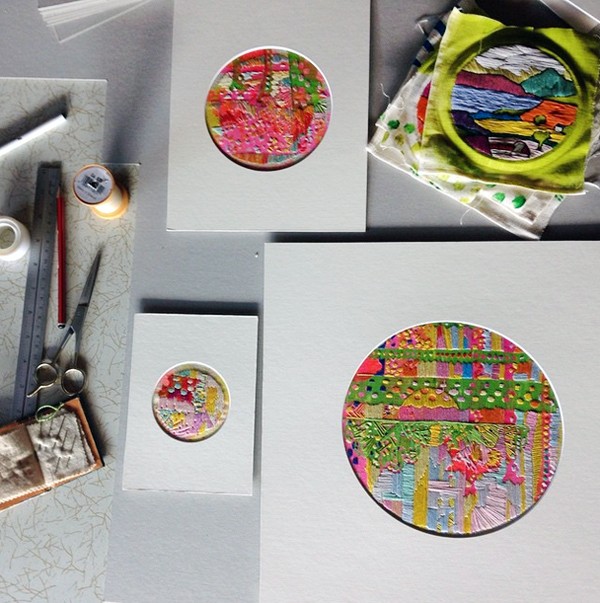 All images via Meg Nicolson on Instagram.
This post is part of an ongoing series where we share our favourite Instagram feeds. It's all about the visuals!