I first met Michelle Harvey of Crayon Chick around eight years ago when we both had market stalls. Michelle was always the super organised one – she set up early, and was consistently bright, bubbly and enthusiastic. Although her products have evolved over that time Michelle is still a constant ray of sunshine on the market scene. I very much admire her work ethic and ability to stay ahead of the trends. Michelle paves the way, then when others are overly influenced by her creations she moves on and cuts a new path. She is currently making the most beautiful and unique knotted rope homewares and necklaces, and she continues to evolve her signature crochet creations.
If you browse through Michelle's Instagram feed you'll be struck by her prolific making, and also by where she creates. She never stops – whether she is out at the pub, on a train through Alaska, by a pool in Thailand, at the beach or at the airport.
Meet Michelle…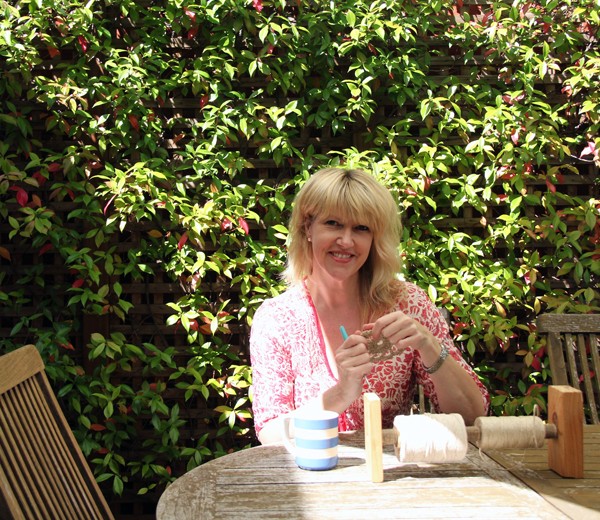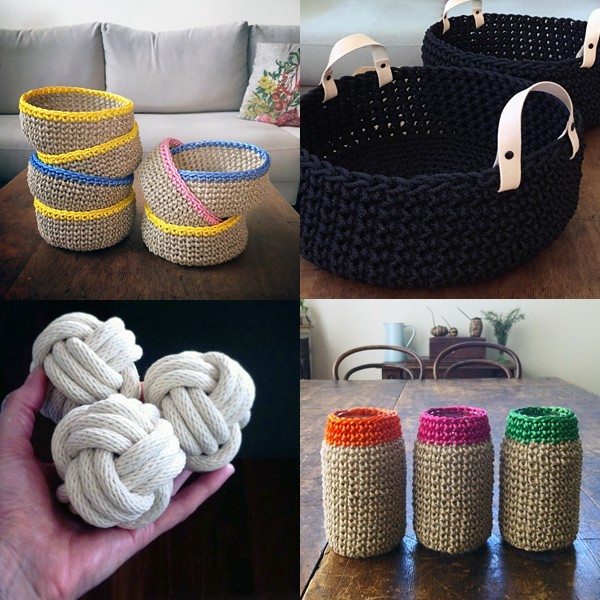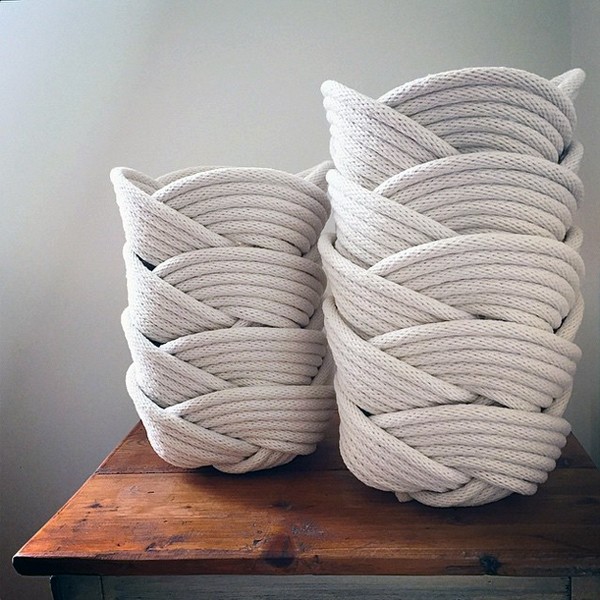 Where do you live?
I live with my man and my cat in a semi-attached federation home in a leafy suburb of Melbourne. The joining wall is the north wall, which means all the windows are along the south side of our home. The renovated rear of the building is light filled with bi-fold doors to catch as much morning light as possible. My workroom is the middle room off a long dark hallway and has a south-facing window and can get very dark and gloomy but makes for some great moody photos, which is something positive to take from it!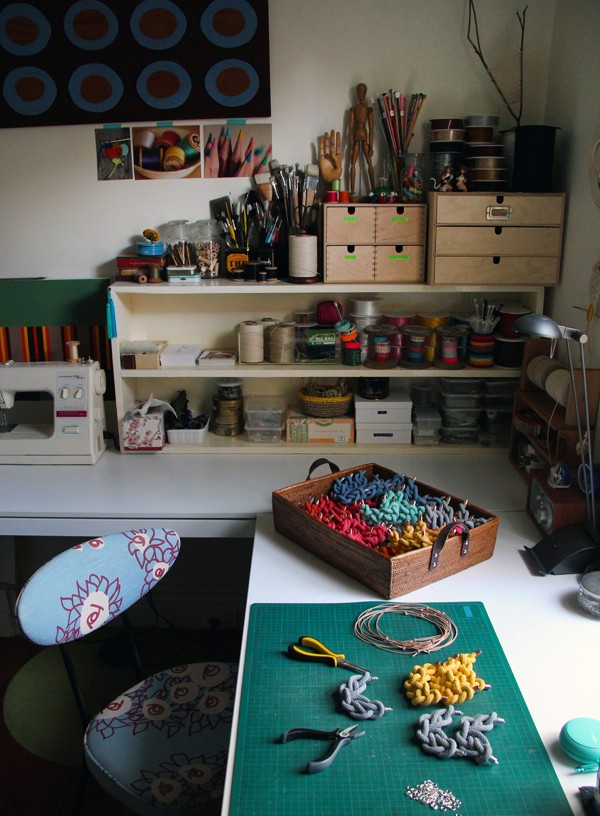 Where do you create?
I create anywhere and everywhere. My work is easily packed and travels well. And it's something I love to do. So it's not a weird thing for me to take along balls of wool/cotton/twine on a holiday and whip up some goodies in transit, on the plane, by the pool, and at the bar. I work from home where I'm supposed to be contained in my workroom but I'm usually found working on the coffee table or the dining table. It's a big chunky 100 year old Victorian table rescued from a church hall where lots of kids have scribbled and gouged their initials. When the pressure is on, I usually take over every surface of our home. And when it's down to the serious side of nutting out a new design then it's the workroom.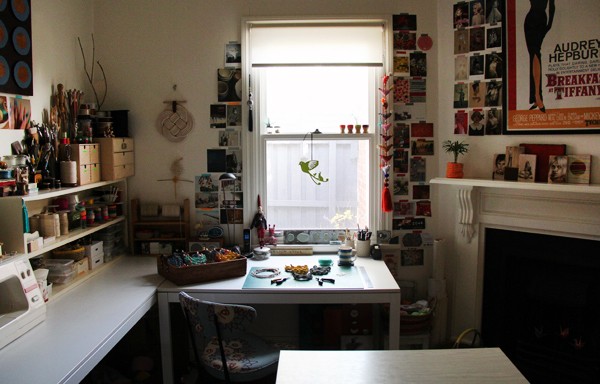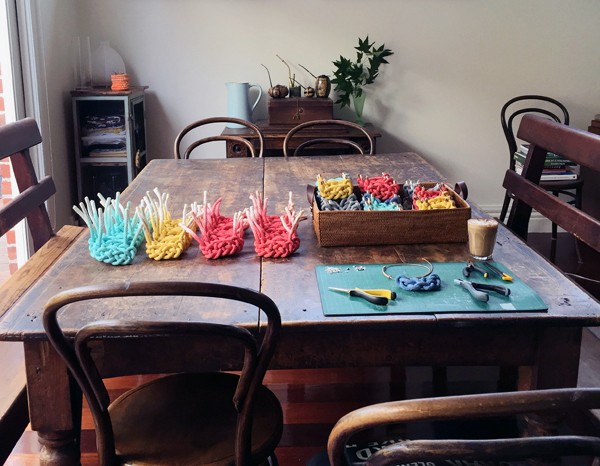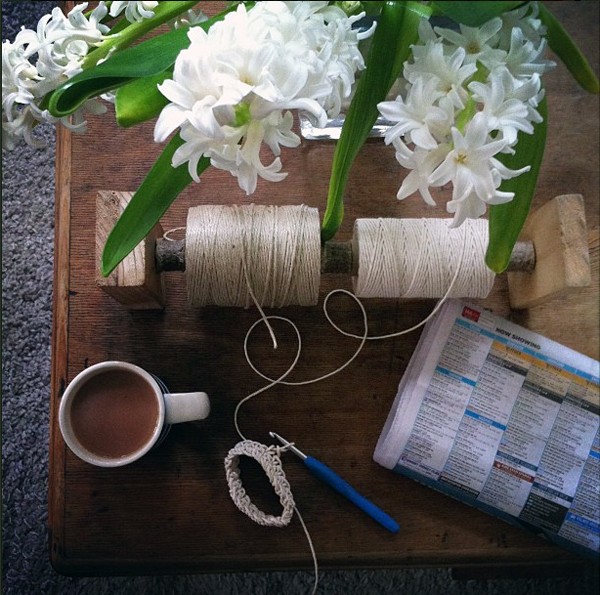 When do you create? Is it a full time job?
It's a full time job. Generally, if I'm awake, then I'm doing something. This is not something to aspire to. If I'm not doing something then I don't feel I'm giving it my all and the guilt can do me in. My saving grace is that I can keep making things on the couch and still look like I'm having a shared home life!
What path led you to this creative place?
I stubbornly stuck it out in a corporate career until my 40s, which may or may not have at one point included shorthand, shoulder pads and panty hose. I am a little willful, independent, free-spirited, and a tad obstinate. So I plodded along doing what was expected, albeit in my own subtle way and never quite fitting in. My sliding doors moment was returning to study Fine Art part time while working full time to chase a long held dream and stop those incessant 'what if' thoughts. My world suddenly made sense and creating became an essential part of me, not something I pulled out of the cupboard on weekends when there was nothing else on.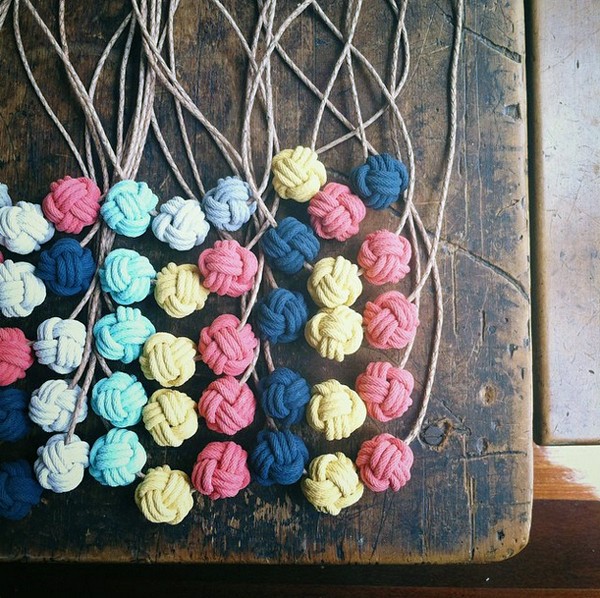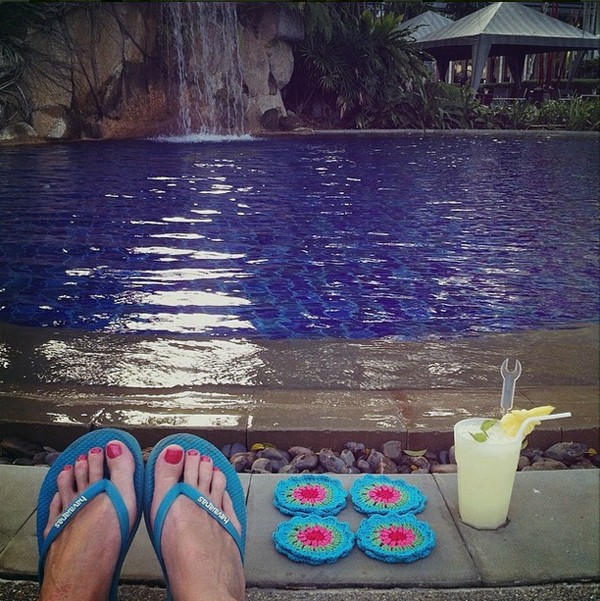 What's your elevator pitch? How do you describe what you do?
I work with old craft techniques and new materials to make something that's contemporary and modern and giving a nod to the past.
How would you describe yourself in six words?
Ah, there's nothing like a best friend who's known you since you were 4 to pinpoint this!
Mercurial
Thoughtful
Impulsive
Capable
Engaging
Contradictory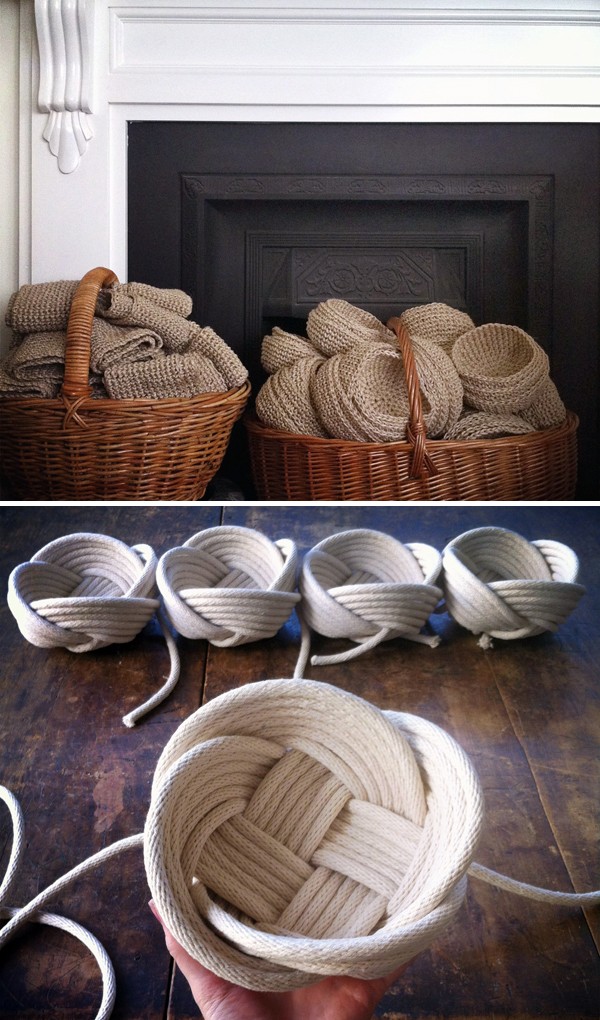 Where do you find inspiration and motivation?
I find inspiration from doing things. I used to hold myself back waiting for the light bulb moments. I used to think inspiration was this tangible fleeting thing that had to be found before I could start on anything. But it's not. Inspiration is an energy, and that energy happens from making a start.
I'm the kind of creative who has to play with materials, get a feel for things in my hands, twisting things this way and that, folding and creasing and looping and knotting until something forms. The tech drawings come second.
The weather has a strong influence on my motivation. I often pick tasks that suit the day, a sunny day and I just want to stay in the back room, a grey day and I'm happy in my dark gloomy workroom.
What are the essential items in your workspace?
A kettle, Instagram, a pouch of hooks and a reel of my chosen fibre – cotton, rope, jute, wool. They are the absolute basics.
We picked up a snazzy wifi Bluetooth speaker on our last travels and it's fabulous! I carry it around from room to room and can play anything that's on my phone or ipad. I always have music/tv/talking book/podcast in the background to set the tone and keep me company.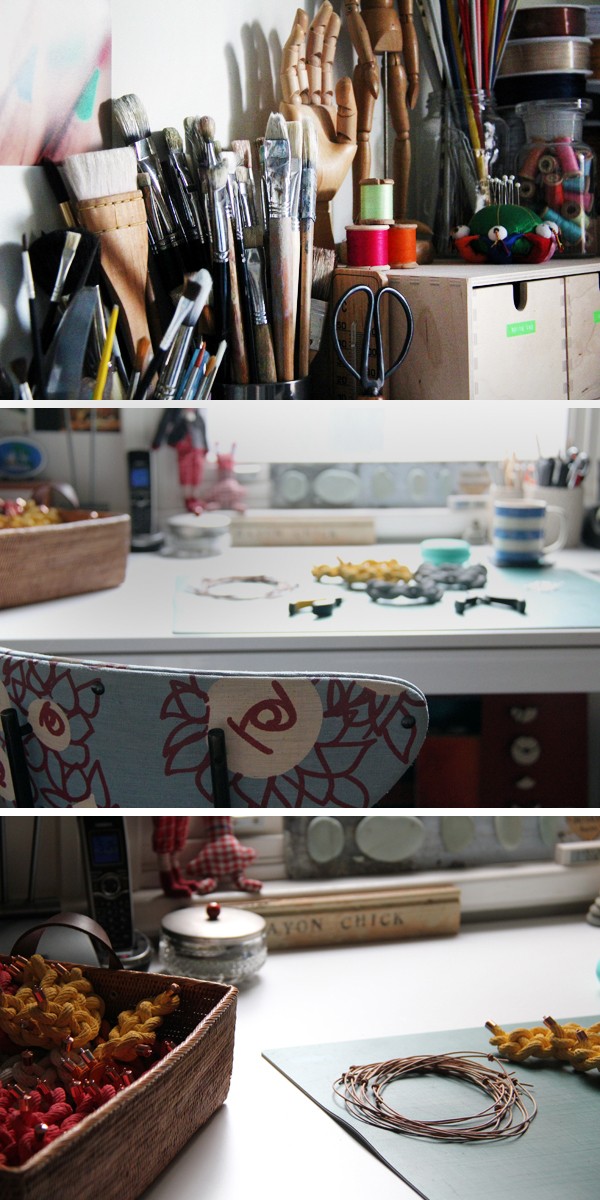 Do you have a favourite tool that's essential to your work?
I have a crafty travel kit which goes with me everywhere. It's a pouch with a second set of the most used crochet hooks, tape measure, darning needles and tiny nail clippers in lieu of the scissors you can't take with you when you fly. This lives in my handbag.
The absolute best hooks I use are by Clover. They have saved my fingers, wrists and knuckles. They have a good grippy silicone handle which won't snap or bend and don't have to be held so tightly. No more tenosynovitis with these little babies!
When my creative space is clean and tidy it enables the most magic stuff to happen. Everything is at my finger tips and neatly lined up and ready for action. I'm a bit shy about showing it because it's my space, filled with things that delight me and not a sleek and pretty Pinterest space (a bobbing headed flamingo, snow domes and a Barbie, anyone?). I love it when a friend or family visit and stops at my door saying the room looks like me!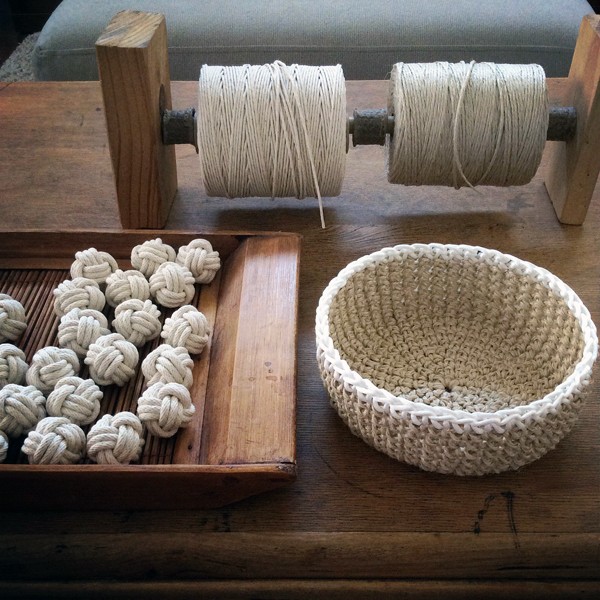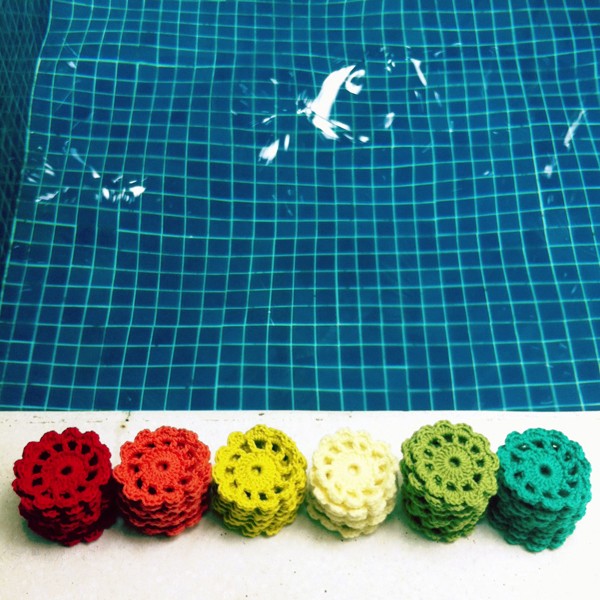 Is there something you don't like, or would like to change?
When a delivery arrives and there are towers of cardboard shipping boxes, I feel like I'm living in a warehouse. And there's no escape what I do. I can never switch off without feeling I should be doing something productive.
Do you listen to anything while you work?
I have some favourite radio programs and listen to a lot of 3RRR (Melbourne community radio station), ABC National and Double J. I love love love a talking book and am getting right into podcasts. Such great company.
Favourite work-time snack (or beverage)?
Three cups of tea to one cup of coffee! I try not to snack. If I find myself standing in front of the fridge or the pantry looking for a snack then I know I'm putting something off. Avoidance snacking and procrastination snacking are my weaknesses.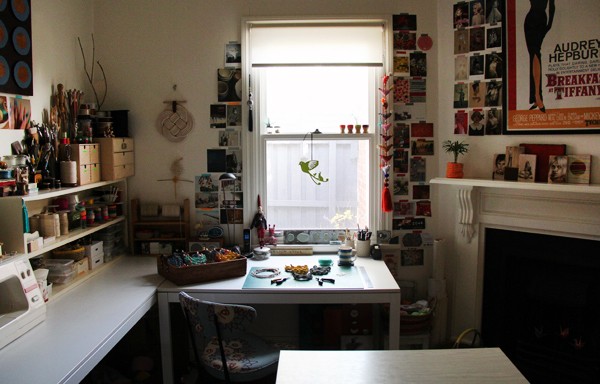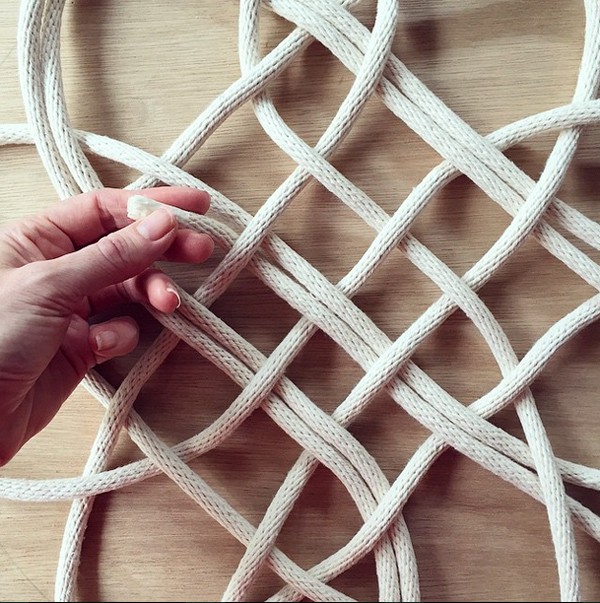 What would be your dream job or collaboration?
My dream is to continue with what I'm doing. Maybe with less anxiety about being good enough and more good ideas coming together at the right time.
Tell us five online resources or apps you can't live without.
Instagram. Hands down my favourite app. I follow a lot of people overseas so first thing in the morning I'm checking out what happened over night and it's such an inspiring way to start the day. It also fills the gap left by not having enough time to paint and draw. Taking photos satisfies that need to compose and create pictures, and it keeps me feeling less isolated and more connected with like-minded people. Another app is Borrow Box, a library app where I download my talking books straight to my phone without having to go to the library.
What's the hardest thing you find about what you do?
Having to make all the decisions by myself. And trying to figure out stuff I don't know, like photos/styling/web stuff. Promotions and marketing don't come naturally, and it's always a nightmare sourcing the best products. I love working on my own but it would be good to have someone to bounce ideas around with.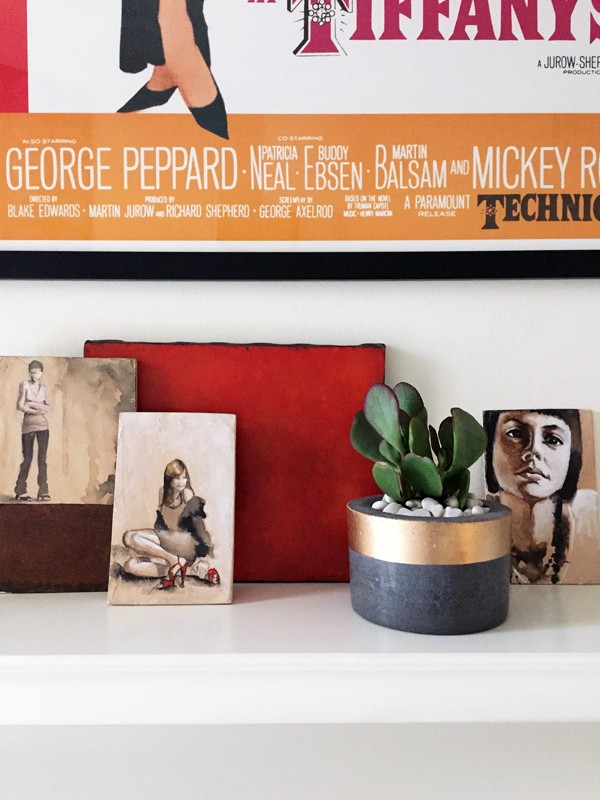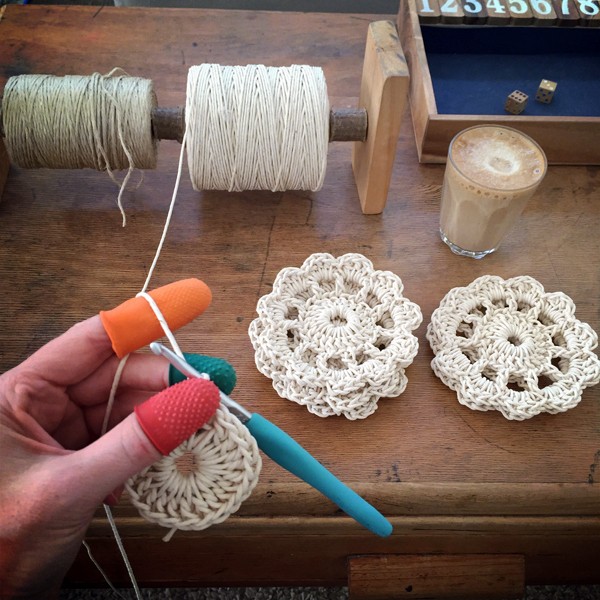 How do you work out the financial aspects of your business? What resources, tips and tools would you recommend?
I am a master administrator! It's a bi-product of decades spent in the corporate world. I love a list, am pretty devoted to a spreadsheet and couldn't recommend highly enough getting a cash management application for bookkeeping. I only ever handle paperwork once and file it away immediately it's been dealt with. This is one space that is never allowed to get cluttery. Because there is no greater nightmare than out-of-control paperwork at tax time!
What advice do you have for aspiring creatives?
Do your own thing. Don't try to be like everyone else because everyone else is already doing it. Make things that inspire you, then all the work you make will be consistent and authentic. Don't give up, you'll never work as hard at anything else but you'll never feel as proud at what you do either.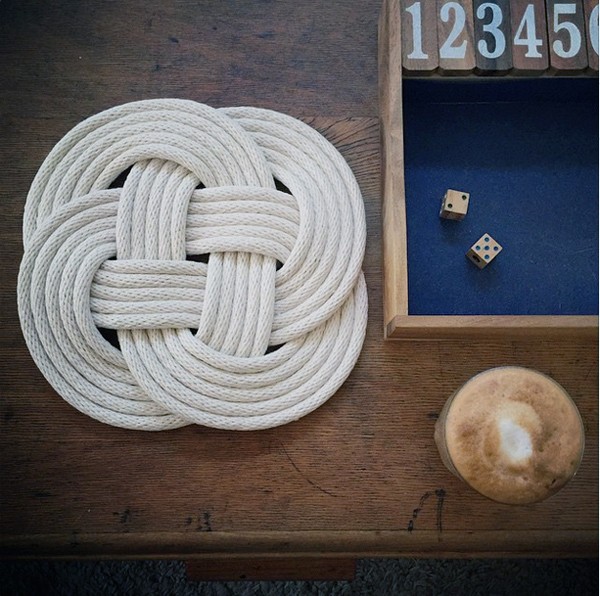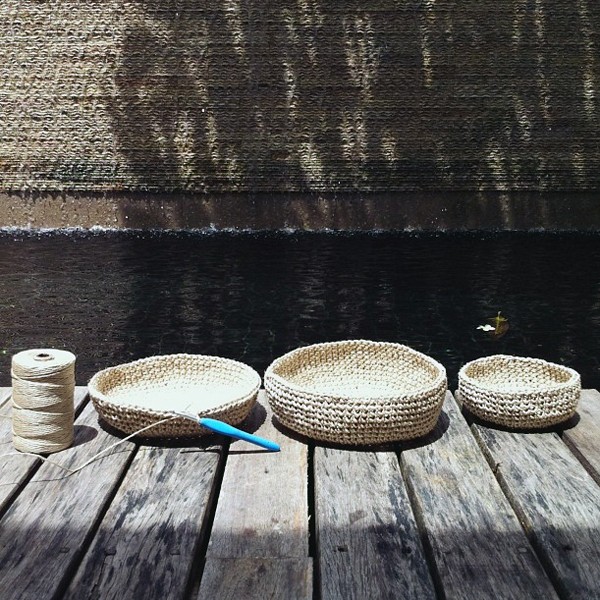 Do you have a dream that you'd love to fulfill?
To travel as much as possible. I will never mind spending so much time at home slogging away until midnight every night if there's a trip to look forward to. To be able to keep making and produce work that is recognized and respected. Finally, to find that delicate balance between feeling on top of my work and taking time out to live a life as well.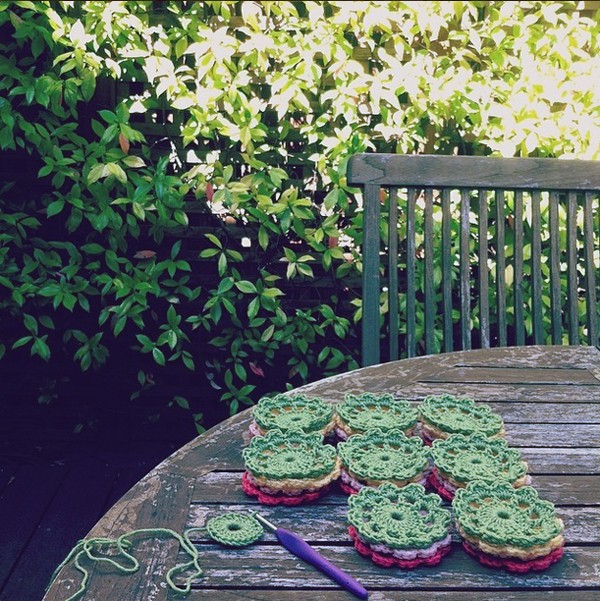 You can see more of Michelle's work on her website and purchase her handmade goods from the Crayon Chick online shop.
See what Michelle's up to on her Instagram feed, @crayonchick and connect with her on Facebook.
All photography supplied by Michelle Harvey.
If you missed last week's Space to Create post, I visited artist Michele Morcos in her Sydney Studio. You might also like catch up on previous posts in the Space to Create series.