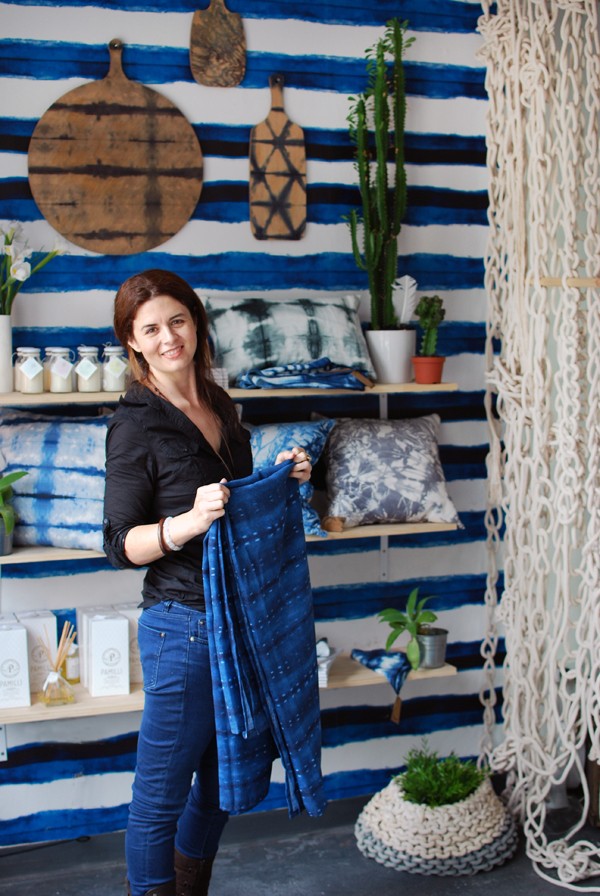 Renowned for their beautiful shibori textiles and leather, Pepa Martin (above) and Karen Davis of Shibori have recently opened the doors of their studio shop. You can't miss the boldly painted building and front window covered in shibori wallpaper in Stanmore, a suburb in Sydney's inner west.
The feature wall of dramatic indigo stripes immediately catches your eye as you enter, and it's perfectly offset by the softness of the huge chunky knit rope installation by Jacqui Fink of Little Dandelion.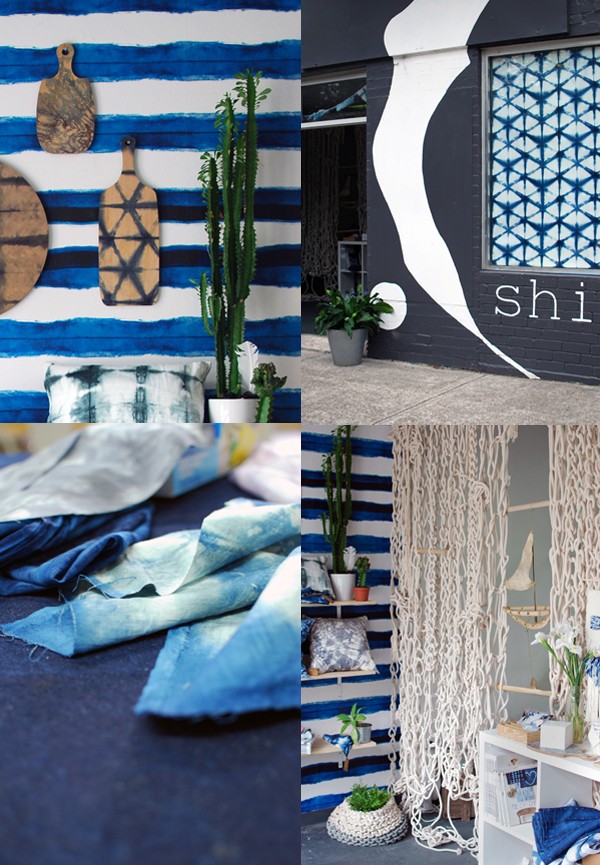 Layers of textures, patterns and textiles line the shelves together with a carefully curated selection of wares by local makers.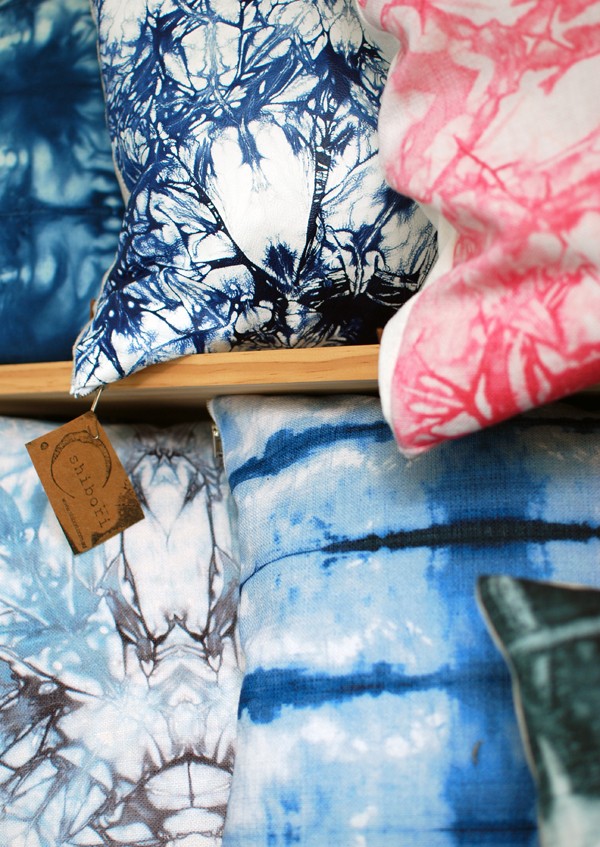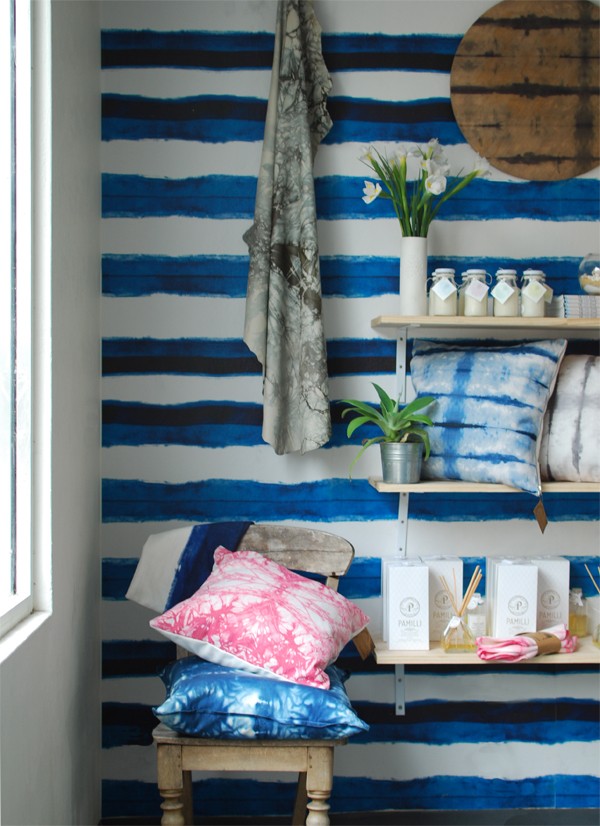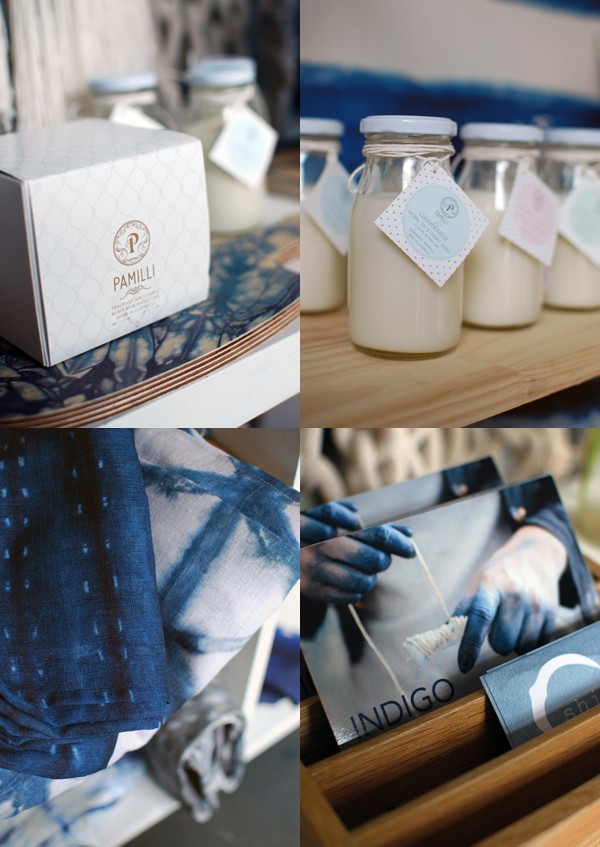 Pepa and Karen have applied their dying techniques to various products including unique timber serving boards, cushions and scarves, textile homewares, leather goods and wallpaper. Walking into the shop is a visual feast.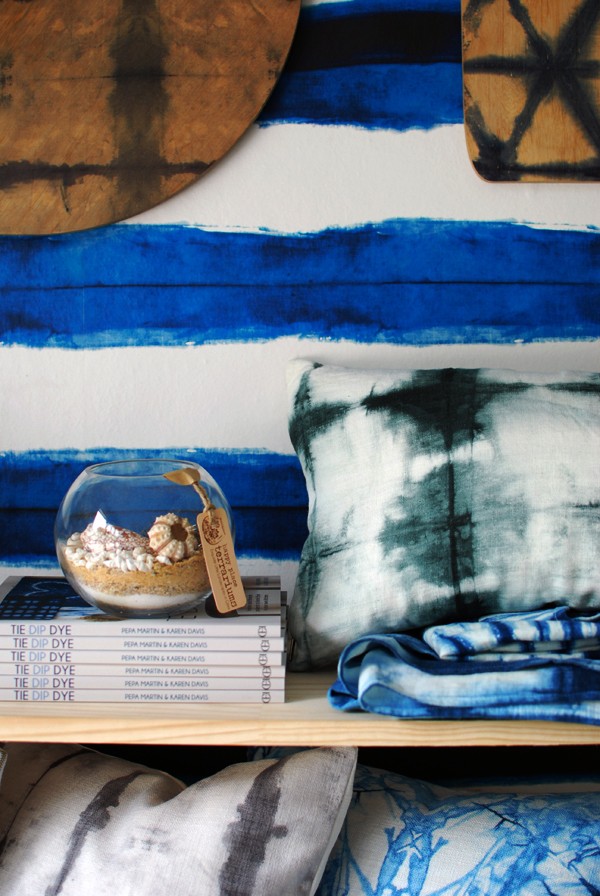 Their newly released book Tie Dip Dye is a fantastic starting point for a DIY shibori obsession (it really does seem to become an obsession!) Karen and Pepa share their extensive knowledge in a series of step by step tutorials, beautifully photographed by Luisa Brimble.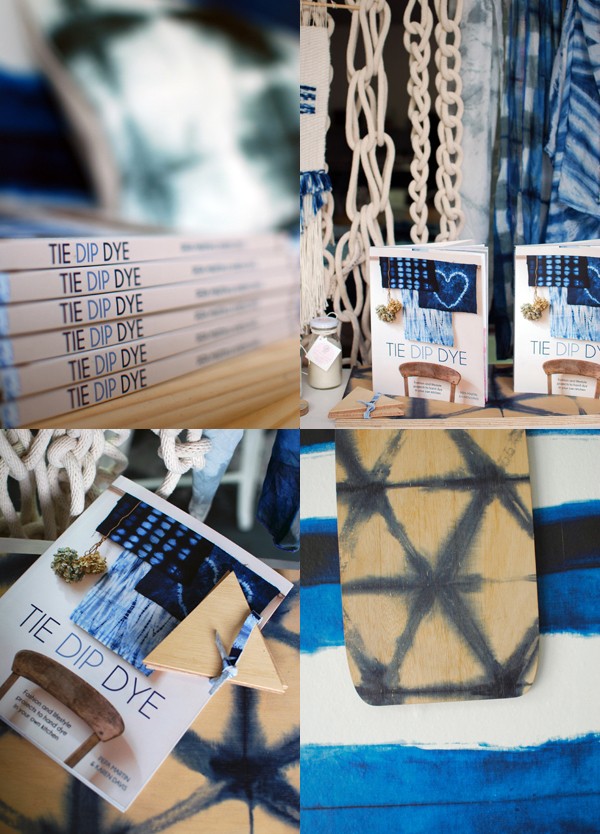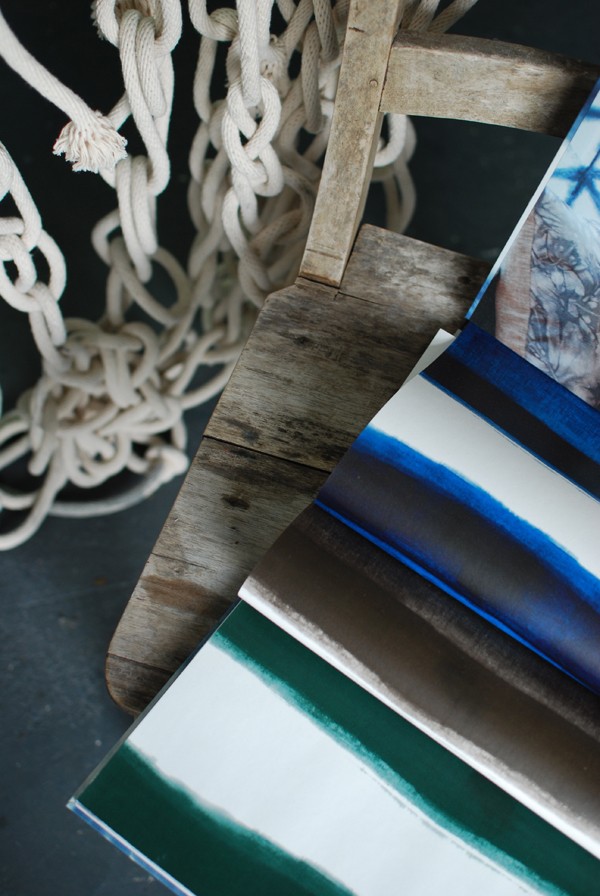 The Shibori shop is at the front of the studio and when you visit you can take a peek behind the rope installation and see where the magic happens. Karen and Pepa also run frequent indigo shibori workshops at the studio. Once you've visited the shop you're going to want to learn the technique, it yields such gorgeous results.
Don't forget you can enter our giveaway to win a place in a shibori fabric workshop with Pepa and Karen.
Visit Shibori at:
30a Sailsbury Road
Stanmore NSW 2048
Wednesday to Friday from 10am to 3pm, or by appointment.
All photography Lisa Tilse, for We Are Scout.