The thing I love most about our Australian summer is the intensity of the saturated colours that are everywhere from the vast and endless sky to lush fruit and flowers.  I was looking through recent photos and was struck by the combinations of vibrant colours: coral, tangerine, citron, melon, emerald, sky blue… even the names are evocative.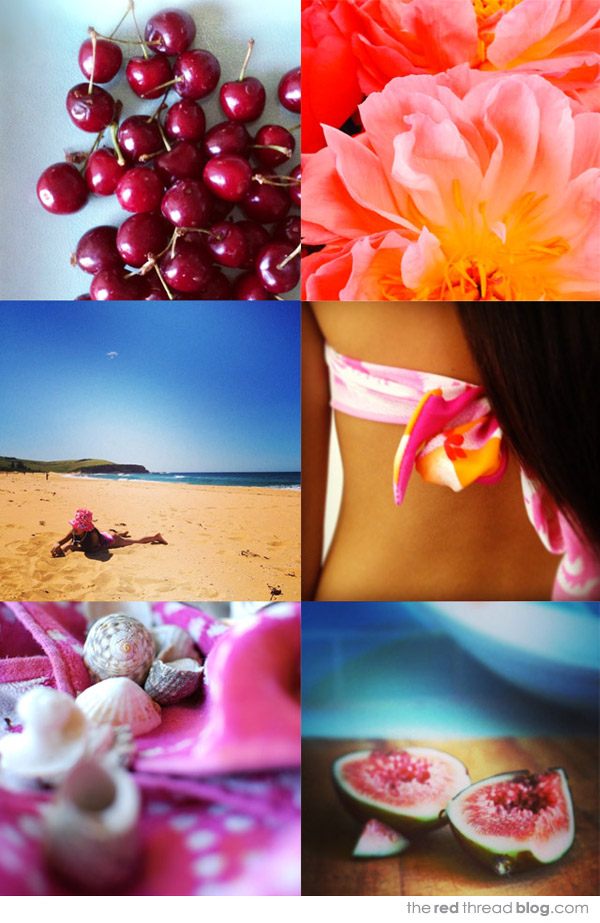 Inspired by this vibrant and fun Aussie summer colour palette, I put together a collection of lovely things from Australian designers and brands.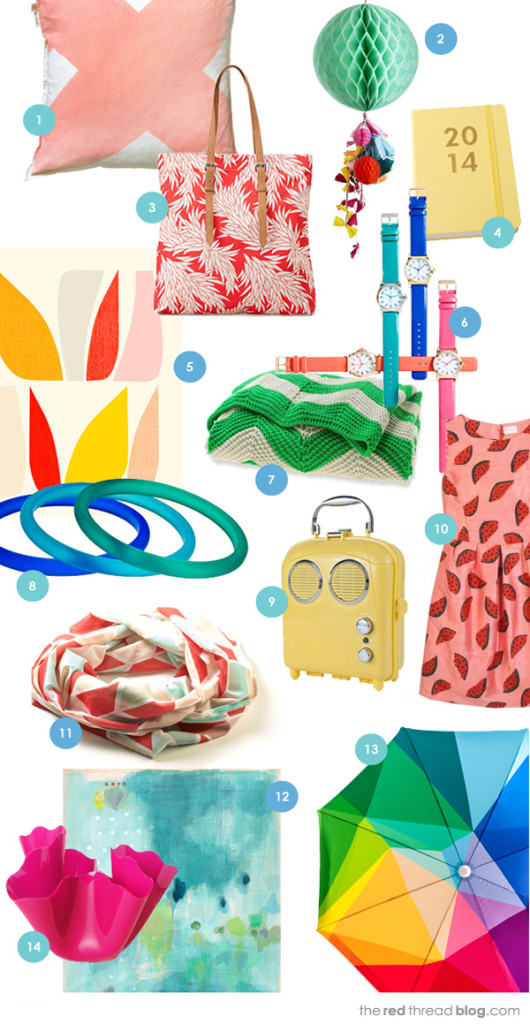 1. X cushion cover – Pony Rider
2. Honeycomb Fancy – Poppies for Grace
3. Leaf print tote – Country Road
4. 2014 Diary – kikki.K
5. Morning Sun print – Inaluxe
6. Watches – Target
7. Chevron throw – Aura by Tracie Ellis
8. Triple slim bangle set – Polka Luka
9. Beach speaker box – Freedom
10. Melon dress – Gorman
11. Concertina scarf in gelato – Polli
12. Just One Thing art print – Belinda Marshall
13. Splice sun umbrella – Basil Bangs
14. Bon Bon vase – Lightly
Do you have any go-to colours for summer? Are you embracing summer brights in your home or wardrobe? Even small splashes of bright colour can make a big difference to a palette and to your mood. It doesn't have to be all about buying new colourful things. Just step outside and look at our miraculous blue sky, close your eyes and drink in the warmth of the sun for a few minutes. Go for a walk past a florist and let your eyes wander over the patchwork of blooms in all their wonderful hues. Appreciate and embrace colour, it's uplifting and good for your soul – whether you're in the midst of summer or the depths of winter.