Melbourne-based company Fictional Objects has a range of bed linen in simple graphic patterns and a minimal colour palette that's designed to be mixed and matched. Their designs are produced in 100% cotton in all sizes from cot to king. Look how lovely it is…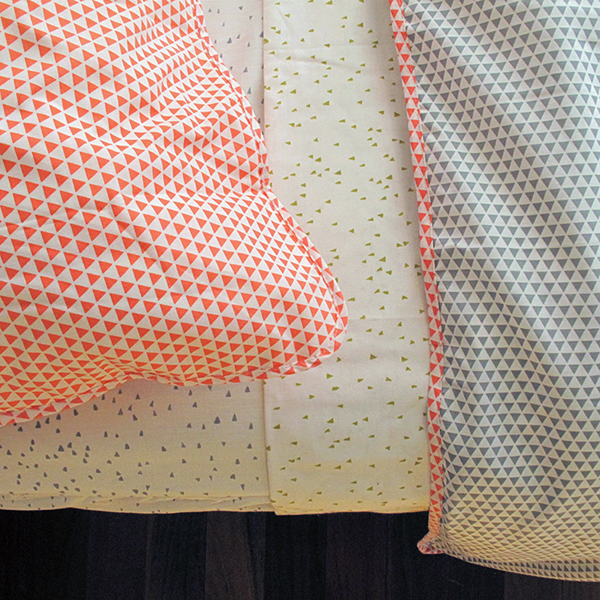 Fictional Objects is committed to responsible manufacturing, traditional craft practice and sustainable design. I love the statement on their website that says Fictional Objects "grew from a desire to create useful, beautiful, and thoughtfully constructed products, that will be treasured and take on a life of their own". Judging from the simplicity of design and the quality of the linen I'd say that they are achieving what they set out to.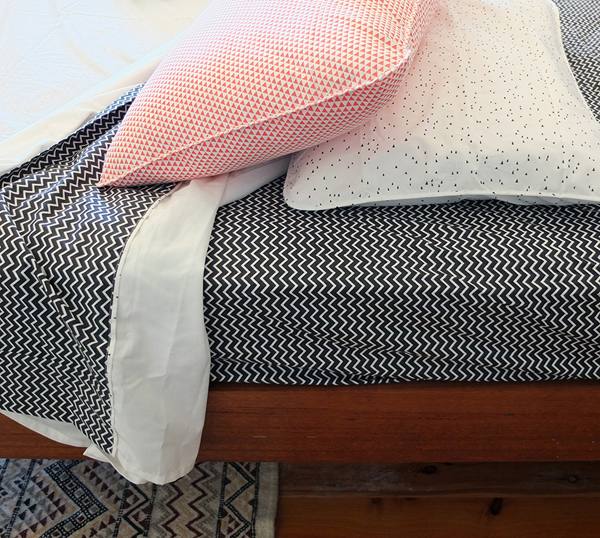 I love the colours in the first image, but I also think that a set of bed linen in black and white mis-matched patterns below would be absolutely gorgeous. Yep, loving that idea.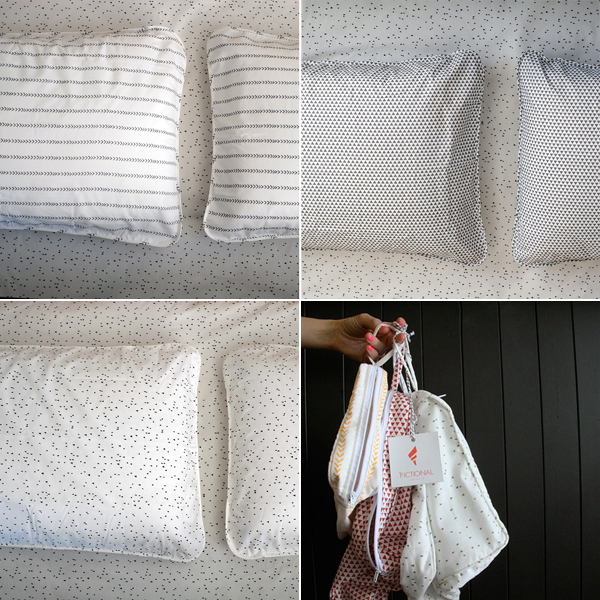 These sleeping beauties are available from Fictional Objects online shop. Check out the full range there.
.