Limited cupboard and bench space in a small kitchen means there's not enough room to prepare food, and often you're inundated with clutter. I totally relate to this because my kitchen is tiny – it's too small for my daughter Roxy and I, and the cat, to be in at the same time!
With these issues in mind, I asked Christine Gough, IKEA Interior Design Leader, for her ideas on how to minimise these frustrations without spending money on a full kitchen renovation. The key, she says, is to set out your space in a practical way and suits your everyday way of life. Whether your kitchen drawers are filled with takeout menus or you are a gourmet chef and constantly entertaining there are simple tricks that will add storage to the sneakiest of places and ensure your kitchen is personalised to fit your style.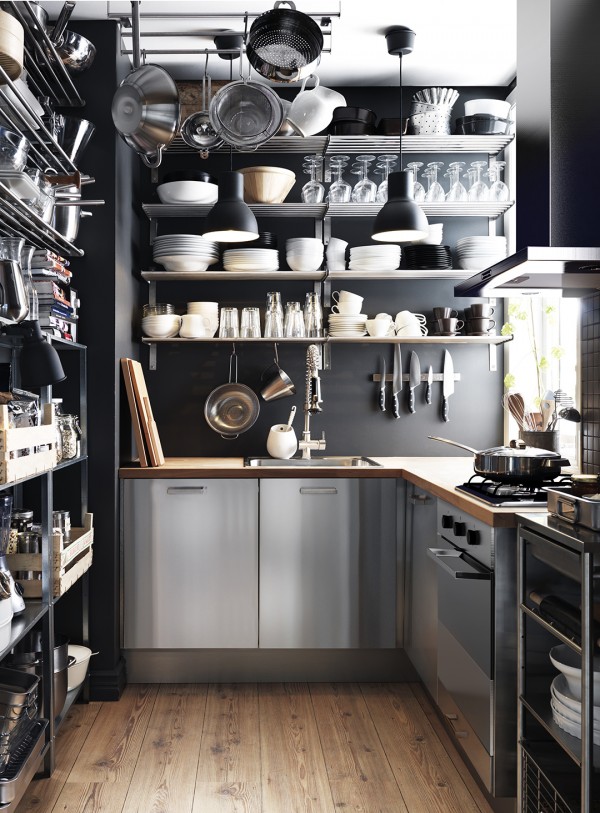 Tips and tricks to make the most of the space in a small kitchen
Wall storage
Make use of walls and door space by utilizing these areas for rails, hooks and wall mounted magnetic holders. By having everyday items on display you can reduce rummaging and find essentials at a glance making the space more efficient.
Cupboards can very quickly become disorganized, with pots, saucepans and lids easily getting muddled. Rails secured to the wall are a great solution for storing these items.
Hang herb pots off the rails, to introduce greenery into your kitchen. You'll have fresh herbs on hand and your kitchen will smell amazing.
Open shelving is perfect for daily items such as glassware or plates, to ensure easy access to them day in and day out. Your kitchen will feel bigger and you can potentially use the entire height of the wall, creating extra storage space you might not have noticed before and reducing your wasted space.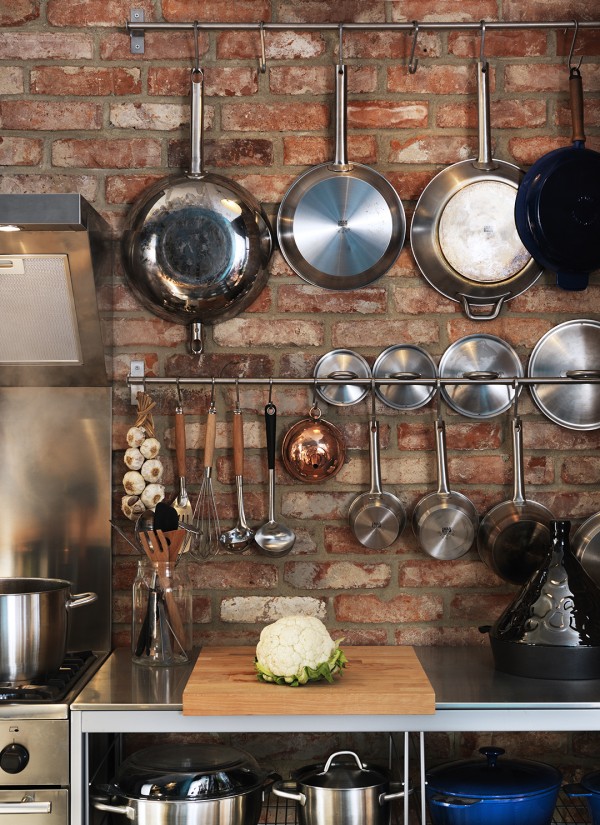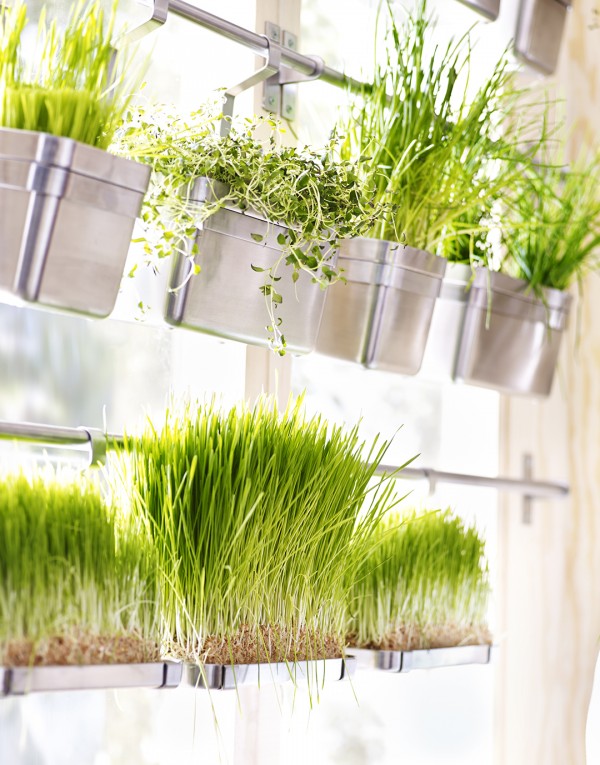 Floor storage
Kitchen islands can give you the extra space you need without the expense of a remodel. Choose one with wheels for a mobile solution you can roll anywhere you need it.
A kitchen island is a great option as it's multifunctional and can be used at several times of the day for either prepping food, eating snacks or to store regularly used items. If space is tight we all want our furniture to work harder us, multifunctional items such as a kitchen island will give you extra storage, utility and work space.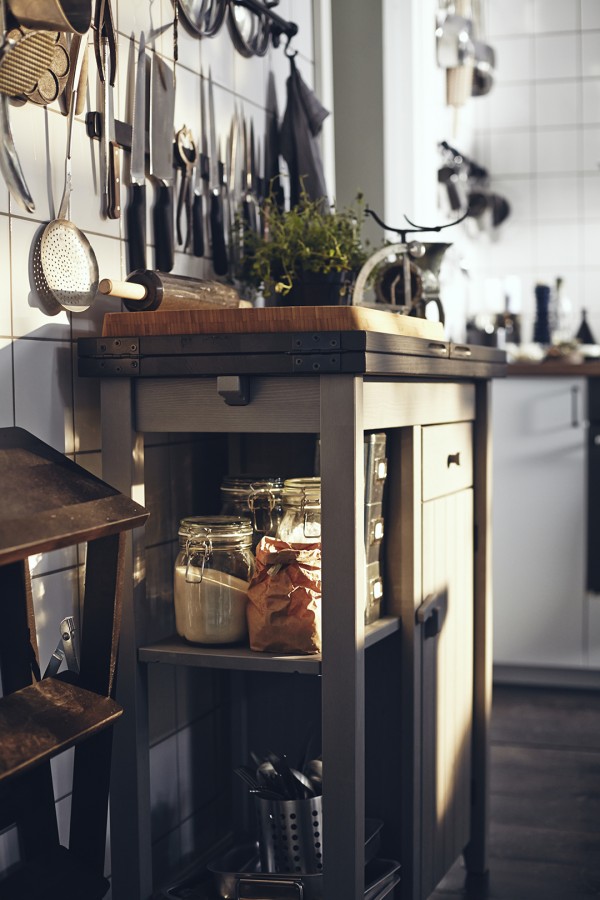 Moveable storage
Trolleys seamlessly transition from room to room and the inside to out. They are the easiest storage upgrade of all – they require only a small amount of space and can be wheeled to wherever you need them. They are perfect for a specialised storage station, like a tea and coffee cabinet or for BBQ equipment.
Keep your everyday tableware on a trolley. That way everything is super easy to find when dinner rolls around, plus rolling it outside is just as easy too.
A lot of people fall victim to the 'out of sight out of mind' principle. By storing your produce and ingredients in clear containers on a trolley you will always be aware of what you have and what needs to be used or restocked – reducing your waste and grocery bill. This also saves room in your cupboards and pantry so you have more space to store other kitchen essentials.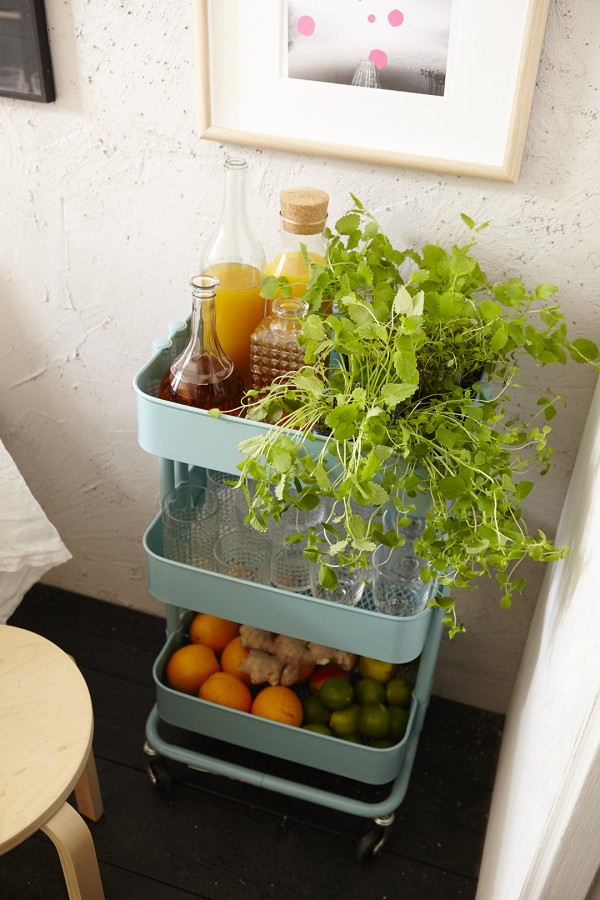 Photos courtesy of IKEA.
Do you have a small kitchen too? Or maybe you don't but are just smart about using the space that you have. You might have some more clever tips to share?
Save
Save
Save