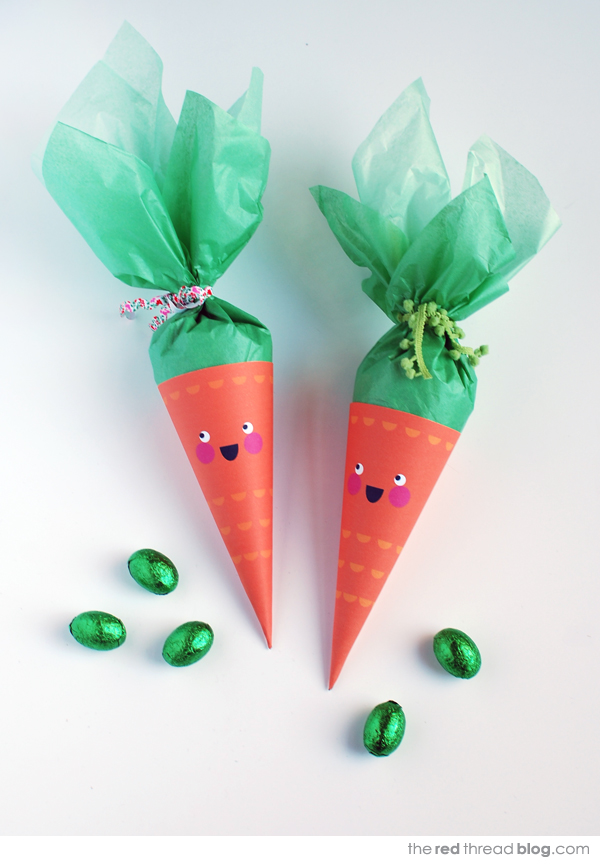 Easter! Eggs! Treats! What about a super cute carrot cone to put them in? Yay! I've designed just that and made a free printable and tutorial for you.
You'll need
– The cute carrot cone free printable. Click here to download the pdf.
– Mid weight paper to print onto.
– Double sided tape
– Tissue paper – I used 2 different shades of green.
– Ribbon, ric rac or mini pom pom trim.
– Treats!
Start by downloading and printing the carrot cone.
Cut it out and attach double sided tape to the flap. Roll up the cone and stick it together.
Cut two pieces of tissue paper – one roughly measuring 37 cm (14.5 inches) square, and the other about 37 x 42 cm (14.5 x 16.5 inches).
Place them one on top of the other, as in the photo below.
Make a little crease in the center of the bottom edge.
Start rolling a cone shape, with the crease as the bottom point of the cone.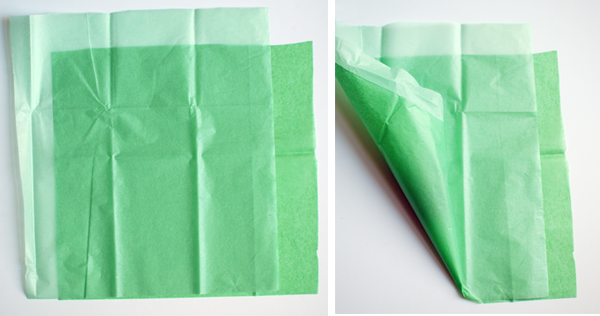 Place the tissue paper cone inside the carrot, and loosen the top of the tissue paper cone so it fills out to the same size as the carrot.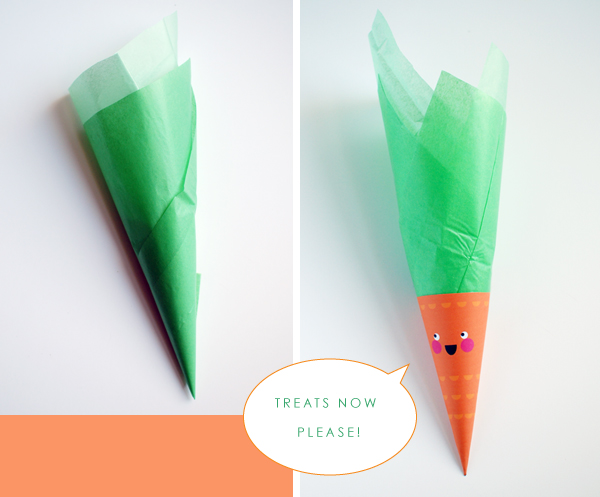 Fill it up with treats, about 3 – 4 cm (1.5 inches) above the top of the carrot.
Scrunch the tissue together and tie a piece of ribbon around it.
Fan out the top of the tissue paper to make leaves.
Happy Easter! I hope you like my printable cute carrot cone. You might also like my super cute printable Easter Bunny treat cones, and sweet bunny vases – perfect for your Easter table – made from Egg shells!
Enjoy your treats!
Printables design, styling and photography by Lisa Tilse for [the red thread] We Are Scout.

We Are Scout printables T&C: This printable is copyrighted by Lisa Tilse for We Are Scout. It's for personal use only – for yourself or for a gift. This printable may not be use for commercial purposes, or reproduced or shared, in part or in entirety, in print or electronic form. Thanks for your respectful use.
Save
Save
Save
Save