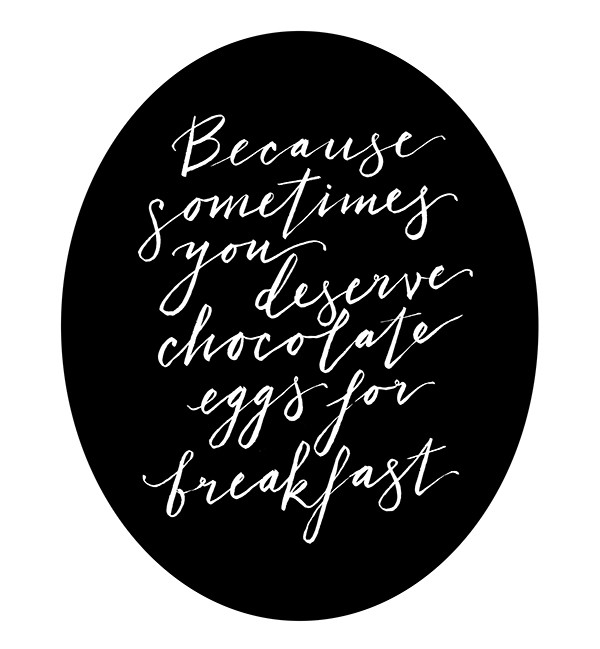 In case you need permission to eat more chocolate this weekend… download our printable Easter posters: Because sometimes you deserve chocolate eggs for breakfast. Stick it on your fridge! Or print them at a reduced size and make a card for a friend in need of a chocolate fix.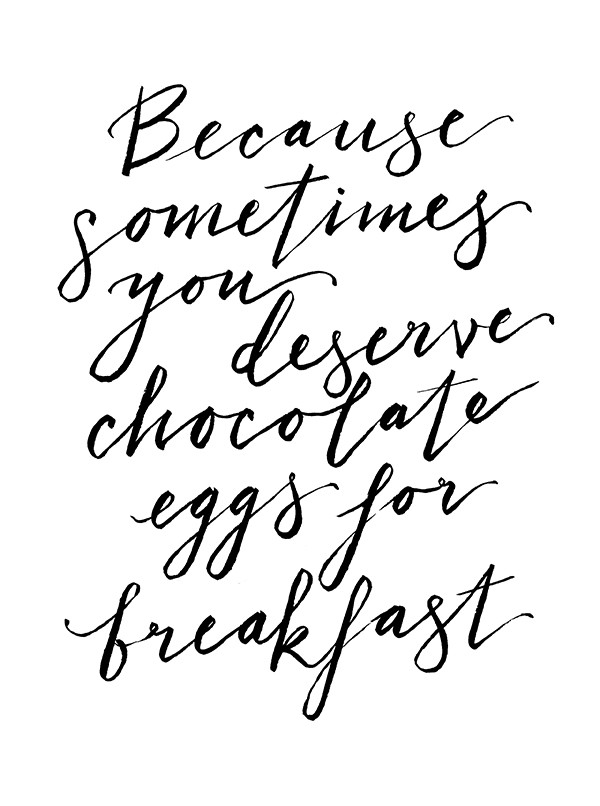 Download the black egg poster here.
Download the white poster here.
You're welcome. Happy Easter and enjoy those eggs!
You might also like to click here to see other free printables.
Save