Do you know Spoonflower, the fab website where you can have your own designs printed onto fabric yardage? Did you know that you can now also have wallpaper, wrapping paper and decals printed of your designs? Well you can – how wonderful is that? Just in time for the giving season Spoonflower has announced their new offering: wrapping paper. My mind boggles with ideas on cute and wacky designs I could be wrapping gifts in this year. It would also be great to use to wrap and brand your products if you're a maker. Or to make great quality posters: a roll of the wrapping paper is 32 x 72 inches.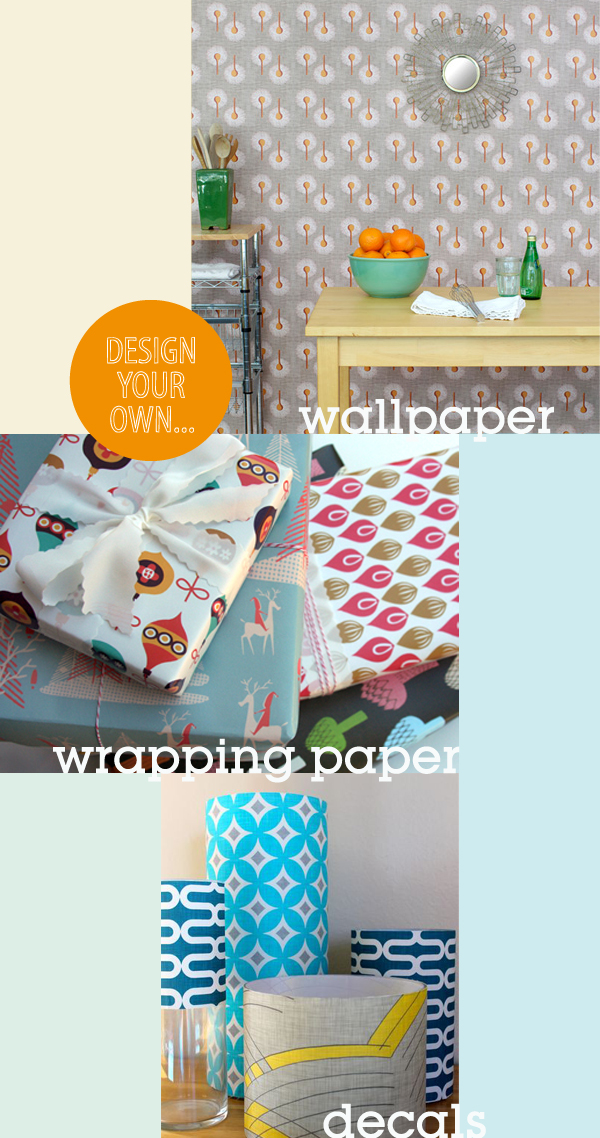 The good thing is that if you're not the creative type (but really we all are!) there is a shop full of indie designs at Spoonflower that you can purchase to use. Love it.
Spoonflower are also having a free shipping day on 15th November, so there's no excuse not to give it a try.
All images: Spoonflower