Nestled in a forest on the lakes edge of Finland's archipelago, is the Scandinavian summer house of interior stylist Minna Jones. It's minimal in style, but the extensive use of birch plywood throughout the interior makes it feel warm and a long way from stark minimalism.
Once a modest little cottage with small windows, this summer house has been transformed over time with gardens, a deck, and a large extension. It's now a fabulous light filled space that Minna and her family enjoy escaping to.
Let's escape there now…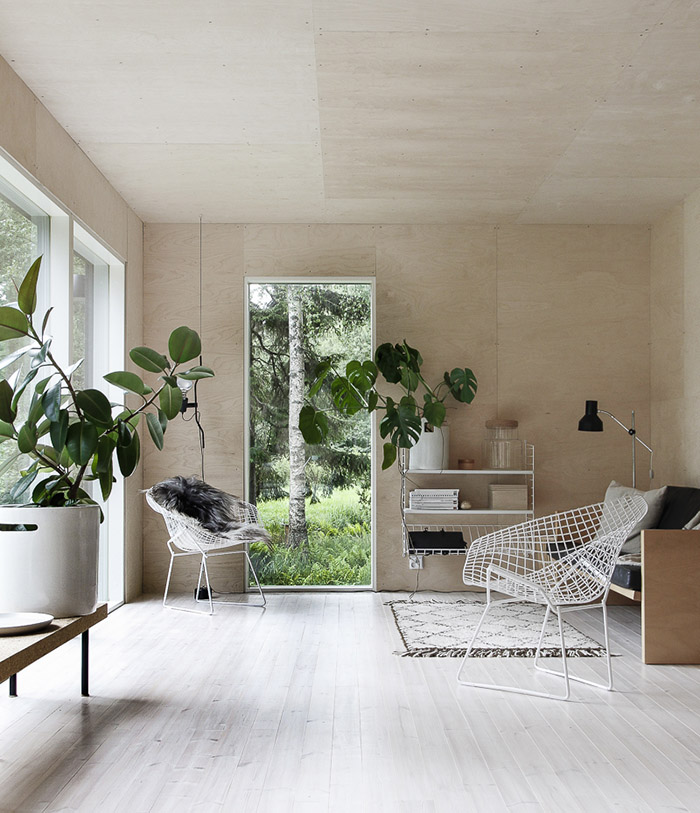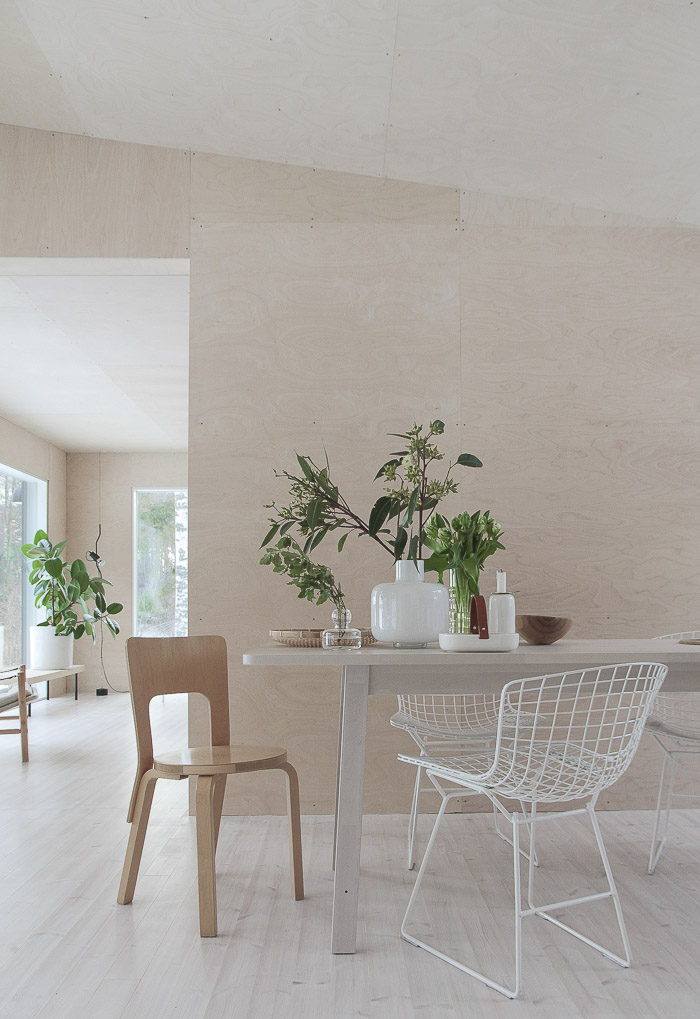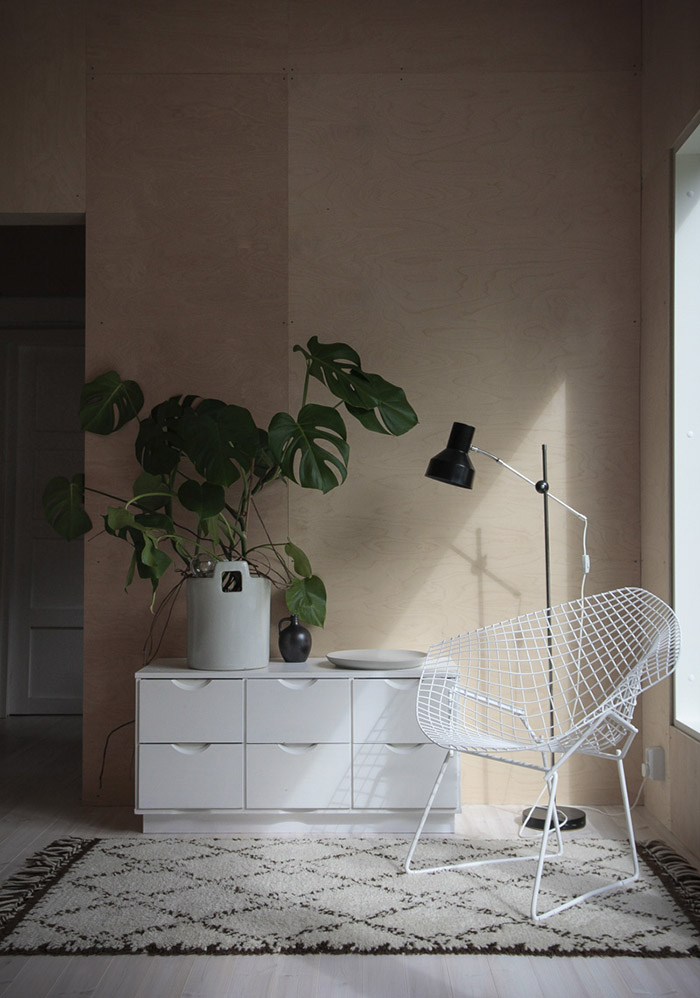 All the interior walls and ceilings are covered in birch plywood, creating a lovely raw natural feeling that's reflective of the nature surrounding the house. Homewares and furniture are largely restricted to a palette of natural neutrals and white, with the addition of some black and the lush green of the indoor plants.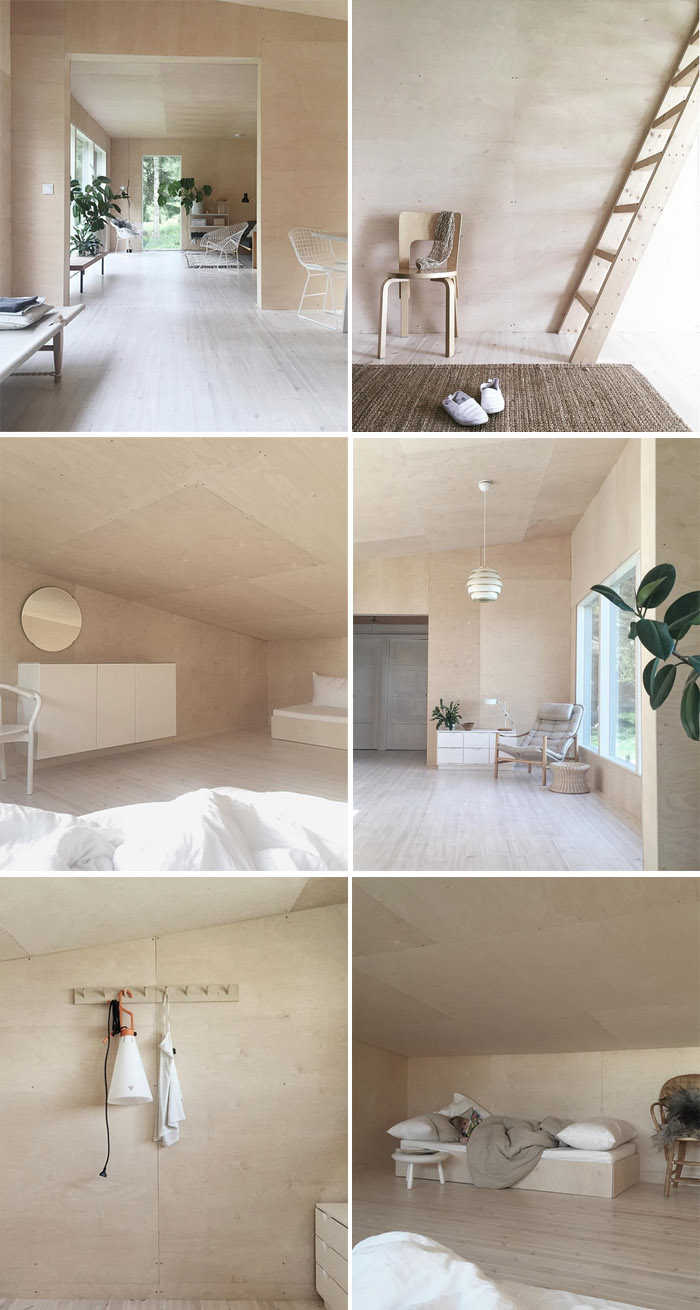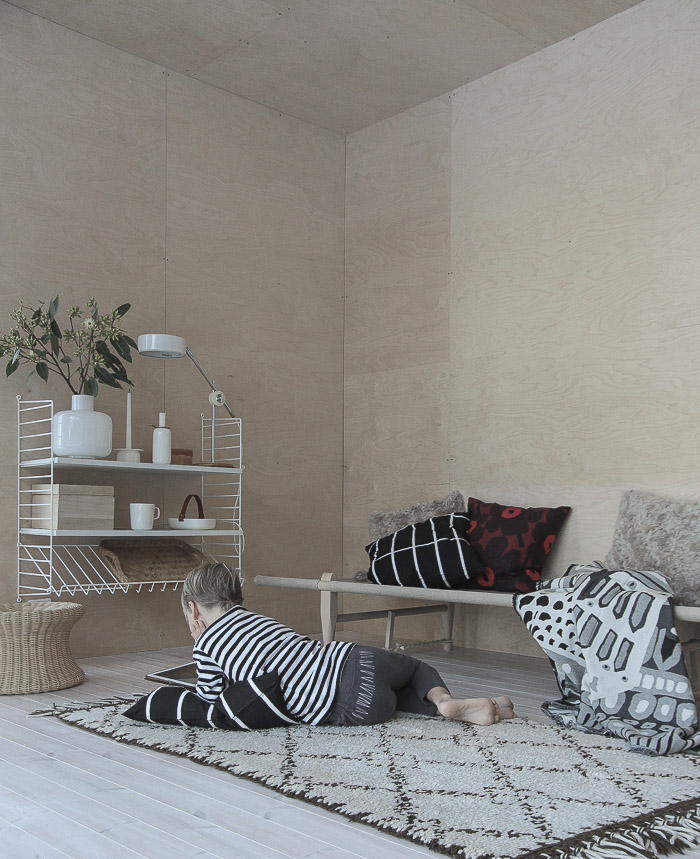 This Scandinavian summer house could easily be transported to an Australian beach and it would fit right in. I love the plywood interior for its warmth and no fuss, honest 'what you see is what you get' vibe. It feels perfect for a holiday home don't you think?
You can find Minna Jones on her blog here, and some great posts showing the transformation of the summer house here.
Save
Save
Save