I'm really excited to be able to finally say that my redesign of We Are Scout will be live next week. There's been hiccups and holdups and long spaces of time where I've had to put it on the back burner. It's been so long coming – what do they say about plumbers and their leaky taps?! But I'm really happy with the design and can't wait to show you.
Secondly, you probably noticed – and would've read in the newsletter – that Rebecca has taken this year off from We Are Scout for health reasons. Rebecca's not going to return to We Are Scout, but if you're looking to connect with her she'll be back at Wee Birdy in the near future.
What that means is that I'll be continuing We Are Scout on my own. Along with the new design I'm looking forward to bringing you some great new content ideas, as well as everything you already love here. I also have some fantastic new craft DIYs shot and more planned and I'm looking forward to sharing them with you soon.
I'm all about inspiring creativity in others and living a creative life, and that's what I love to share. The 'we' in We Are Scout is us: you and I and our community. Our Scout troop. I'm always grateful that you're here and for your loyal support – some of you for the whole 8 years that I've been blogging! We're in this together!
So right now I'm all about embracing change! Are you? If you need a little reminder you might like to print out your own copy of this free printable poster.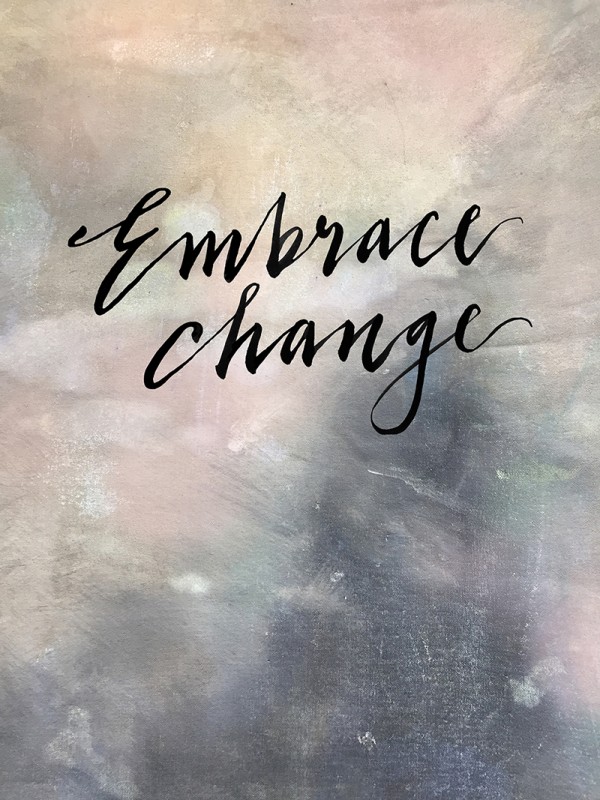 Just click here to download the A4 size free printable poster now.
And download the Letter size free printable poster here.
I can't wait to reveal the new look next week! (Fingers crossed.) Stay tuned Scouts…
Please note: all We Are Scout printables are copyright Lisa Tilse and are for personal use only. They may not be used (in part or in full) for commercial purposes, or distributed in soft or hard copy. By all means tell your friends – I encourage you to share the link to this page rather than sharing the file. Thanks for your respect.
Save
Save