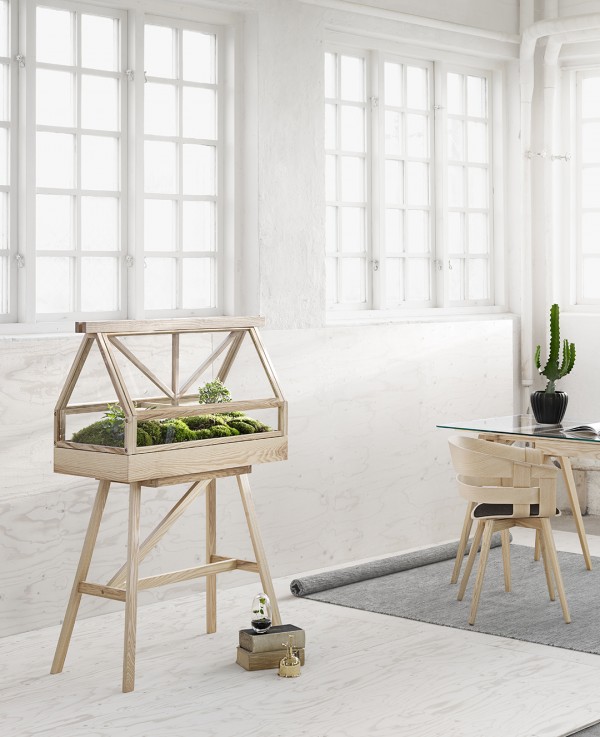 From a miniature greenhouse to nurture seedlings to sculptural designer objects and a spectacular summer house bedroom on a Finnish island, we've scouted the four most amazing examples of greenhouses.
The sculptural greenhouse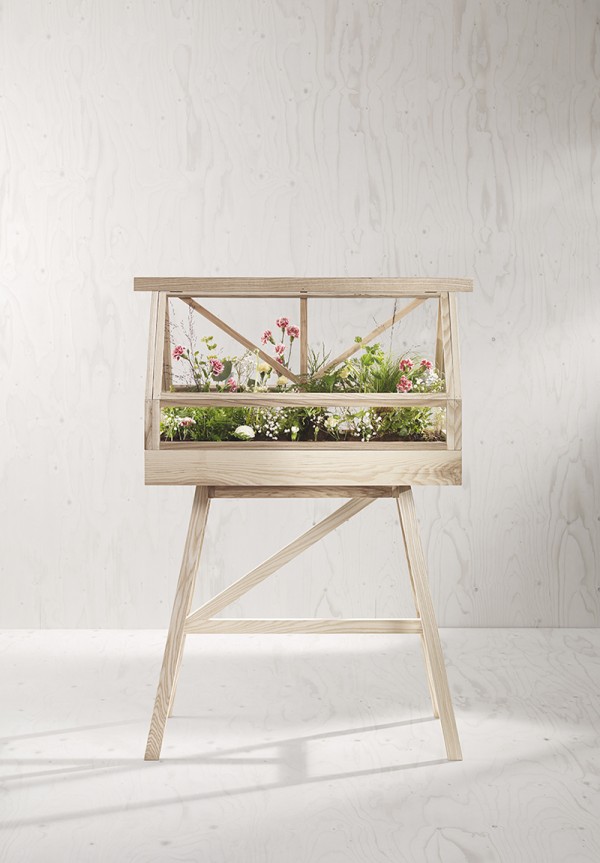 This greenhouse, designed by Atelier 2+ for Design House Stockholm is a room within a room. The Atelier 2+ Greenhouse is made from lacquered solid ash timber with panes of toughened glass and a planting tray made of galvanized metal. The wooden support structure transforms it into a freestanding sculpture in the room.
According to the designers, "The size of Greenhouse encourages people to create miniature worlds because it is not large enough for people merely to plant just anything in it. It makes demands on the user, perhaps requiring green fingers or the sensitive touch of a sculptor."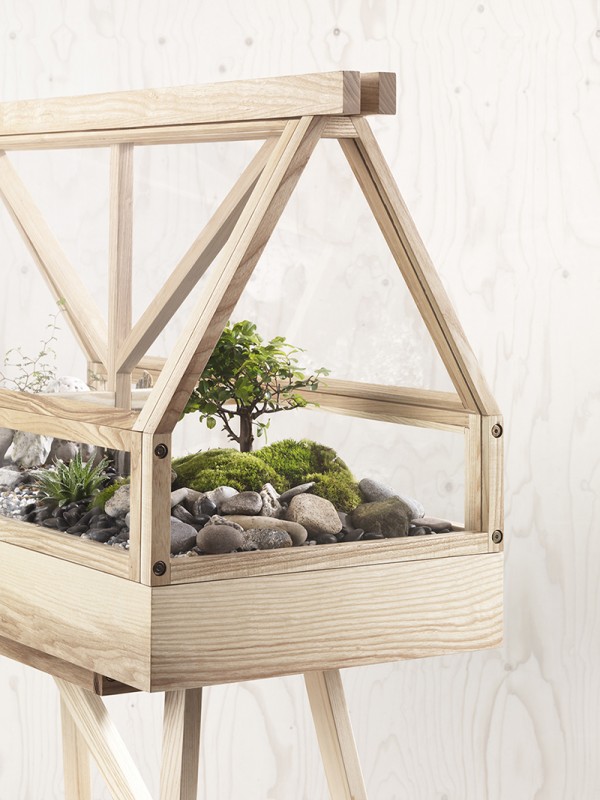 The portable greenhouse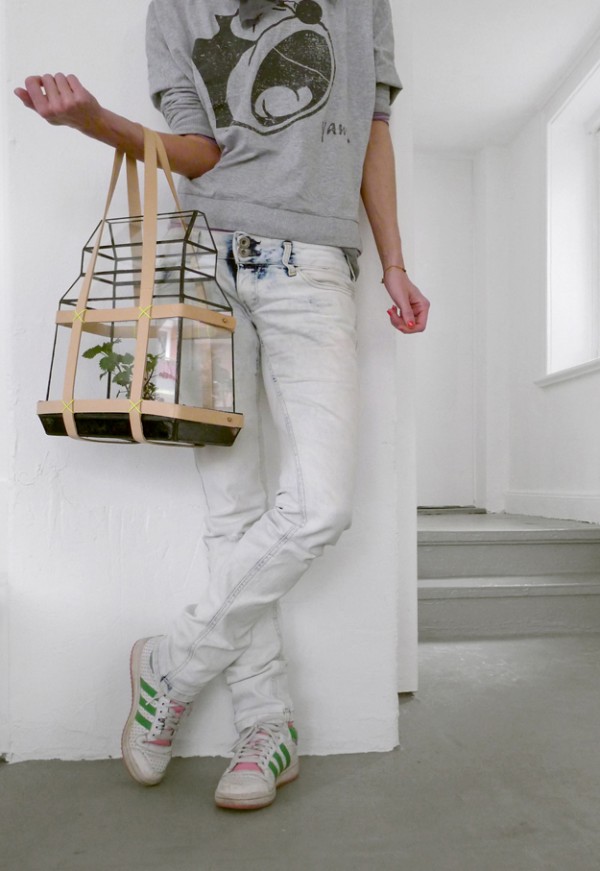 The concept of 'Greenhouse To Go' was inspired by the question "If you had to envisage life on some other habitable planet other than Earth, what kind of minimal luggage would you take with you?" German design firm Studio Besau-Marguerre created this portable greenhouse as a new garden of Eden to begin life on another planet.
The tiny greenhouse
Plantini is a tiny planthouse that's just 9cm tall and will fit in the palm of your hand. This sweet little greenhouse comes in kit form with a flat-packed etched planthouse, step by step instructions, a planting pot, compost disc and seeds. It's such a sweet little home for your seedlings, made by Another Studio in collaboration with model makers Finch & Fouracre.
The greenhouse bedroom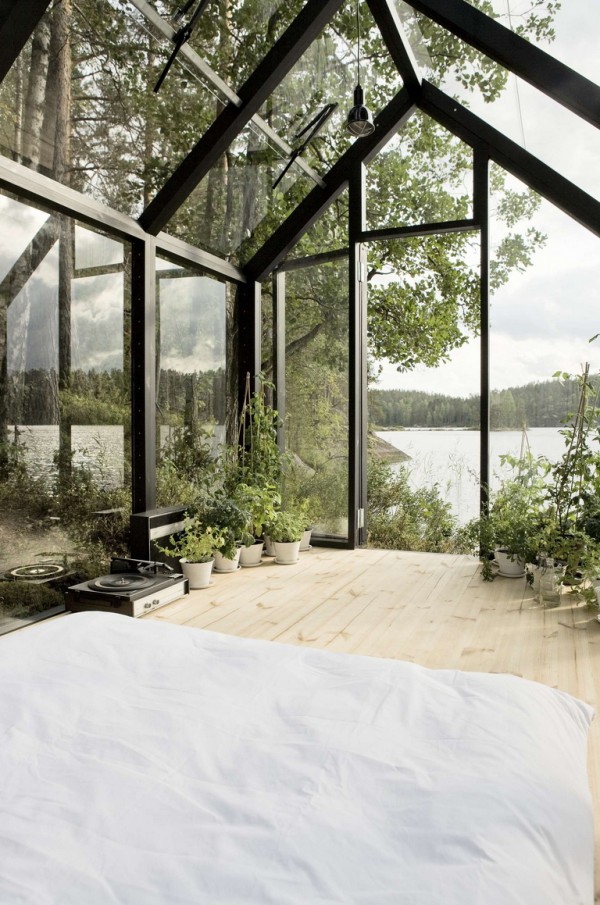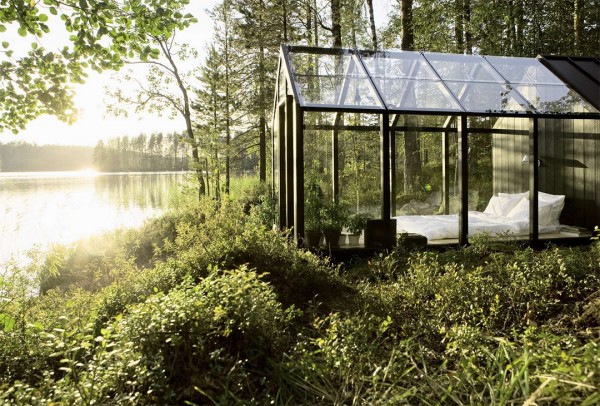 This is my pretty much my dream bedroom! 'Garden shed', designed by Avanto Architects and designer Linda Bergroth, is a prefabricated structure that's a unique hybrid of a greenhouse with storage space. It's assembled from ready made components with just a screwdriver.
Made from Finnish pine and safety glass, Garden Shed glass panels are equipped with automatic openers to control the temperature inside, and glass shelves allow the sun reach all the plants. This example is designer Linda Bergroth's summer cottage in eastern Finland and is used as an extra bedroom during the summer months. It's customized with a wooden floor and solar panels to enable lighting. Stairs and pavings are made from local recycled bricks.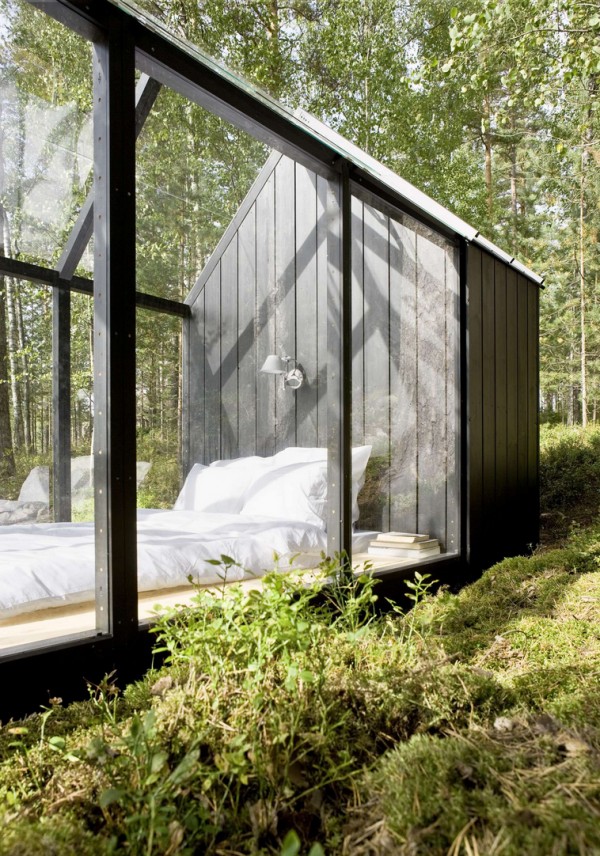 Do you have a favourite greenhouse? I'll take one of each please.