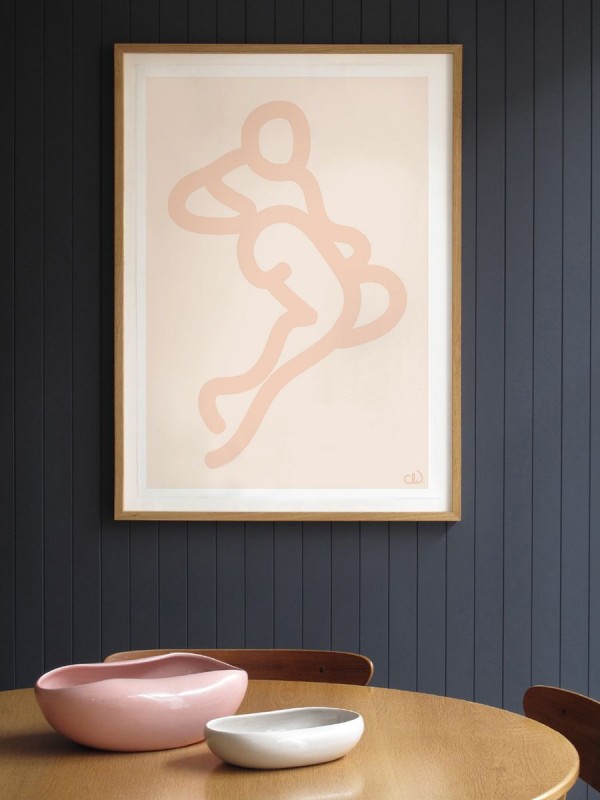 With less than four weeks until Mother's Day here in Australia it's time to start thinking about gifts and possibly a wishlist! Soft pink and blush, and all the peachy variations in between, are still big news, so I've put together a gift guide featuring my favourite finds for all budgets.
The beautiful print The Woman 1 in the top photo is by Melbourne artist Caroline Walls.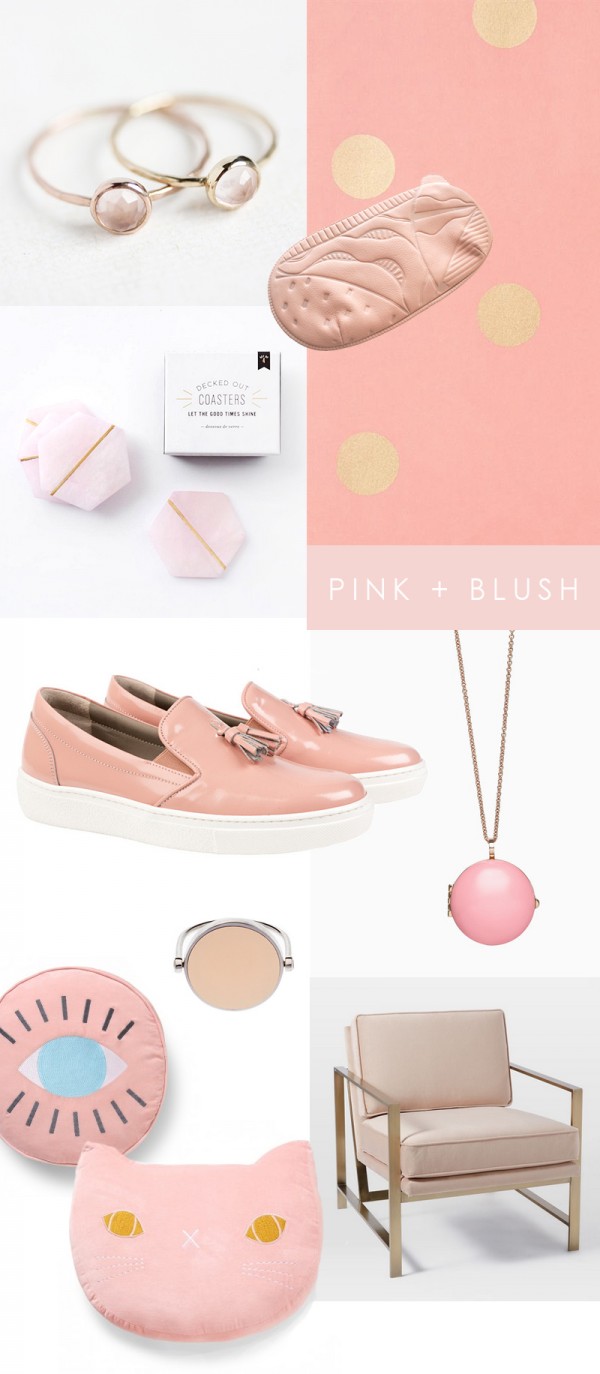 Belinda Saville 14k gold rose quartz stacking rings
Wrapping paper with gold spots from Typo
Oktoberdee Pomme purse
Pink stone coasters from West Elm
Agent shoes from Habbot
Naomi Murrel rose locket and blush flip ring
Arro Home Round Eye cushion and pink cat cushion
West Elm velvet upholstered chair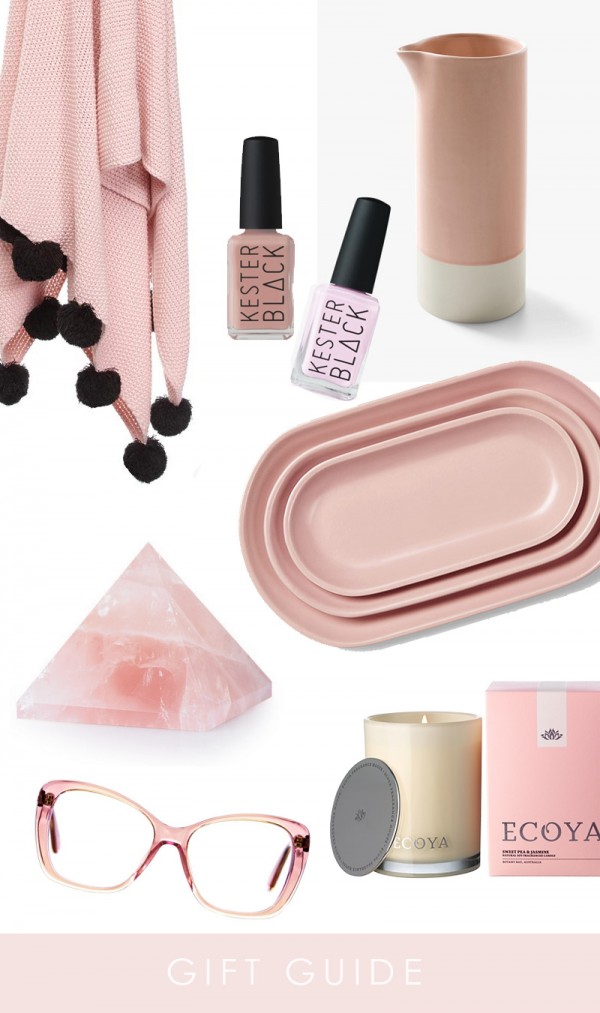 Typo Essential Throw
Kester Black nail polish in Petal and Fairy Floss
Aura Kali jug and Kali platter set
Love Triangle rose quartz crystal from The Minimalist
Ecoya Sweet pea and Jasmine candle from Freedom
Bonlook Charm glasses in Pink Haze
Not just for Mother's Day, these pink and blush gifts are perfect for giving anytime, including self-gifting! Let's face it, we all need that sometimes.