Jacqueline Fink is the creative soul and extreme knitter behind well known Australian brand Little Dandelion. Extreme describes not only the scale of the woolen yarn and knitting needles Jacqui uses, but also the enormous physical challenge involved in making sumptuous over sized knitted creations.
Little Dandelion is best known for lush hand knitted throw rugs using the best quality, naturally coloured, merino wool sourced from Australian and New Zealand. The foray into fashion (in the images above and below) was purely for a one-off shoot in collaboration with Pan and the Dream. With no experience in fashion, Jacqui created these stunning sculptural garments without a pattern and with her trademark fearless craftsmanship.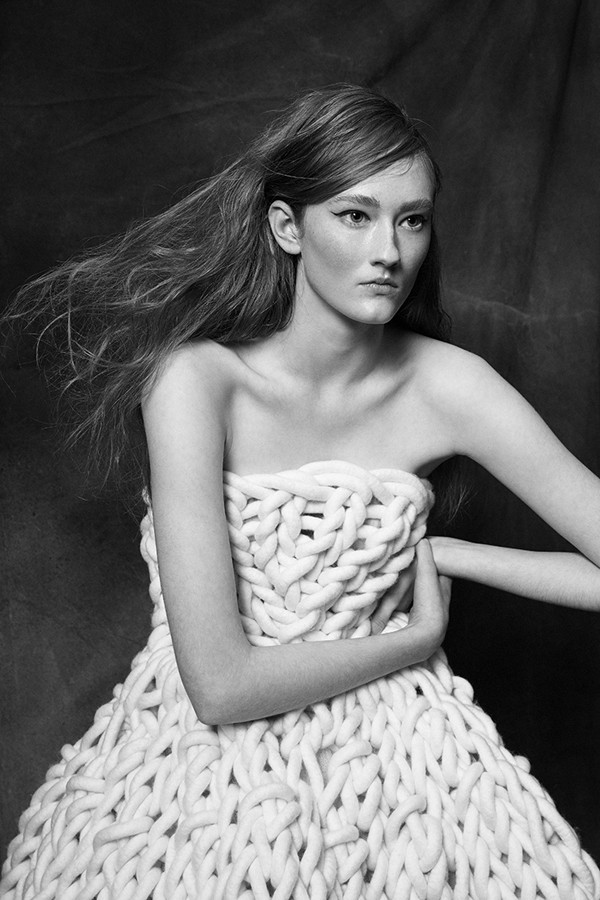 The good news is that with K1S1 you can now experience extreme knitting for yourself, using Little Dandelion yarn and needles.
K1S1 means Knit One Share One. Jacqui says: "Made exclusively for Little Dandelion and to my specifications, K1S1 represents my desire to share my somewhat bonkers and conceptual form of craft with fellow knitters and crafters alike so that they too can experience the joys of extreme knitting."
After a development phase of over two years, using state of the art technology, high grade merino wool has been developed into a soft, fully felted extreme knitting yarn. K1S1 beautiful woolen yarn now available to purchase direct in 5 kg 'bumps' together with over-sized knitting needles from Little Dandelion (available in the We Are Scout Store now!).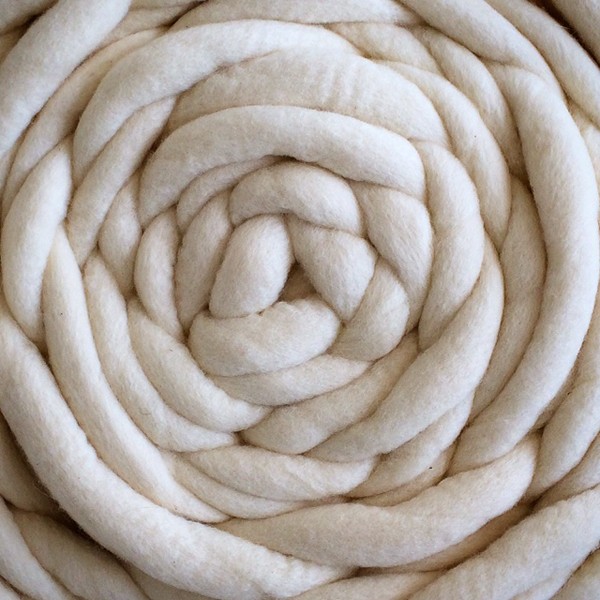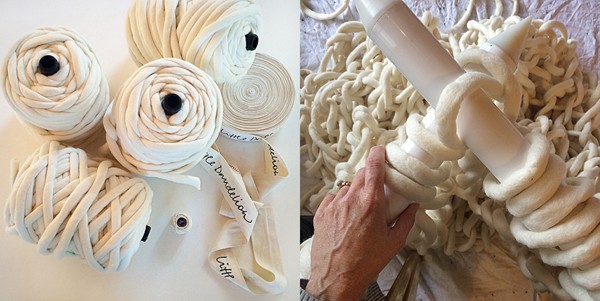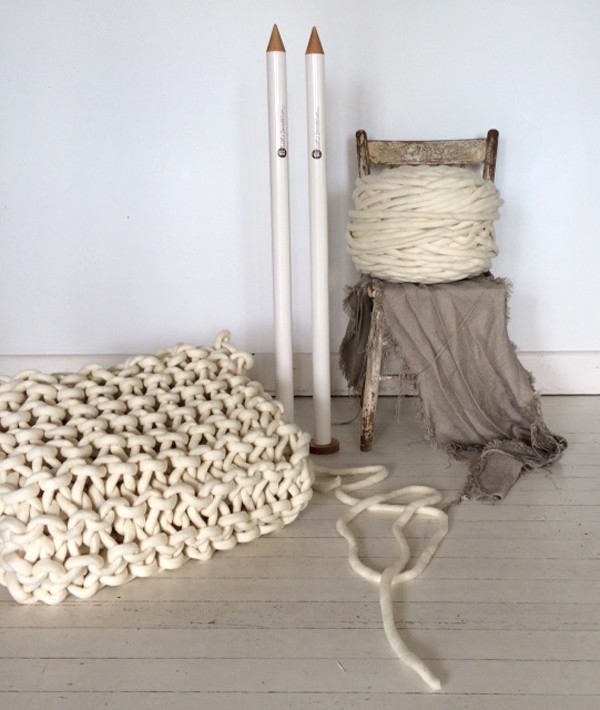 I love that Jacqui describes what she does as 'somewhat bonkers'… just looking at these images does bring to mind the crazy imaginings of Lewis Carroll in Alice In Wonderland.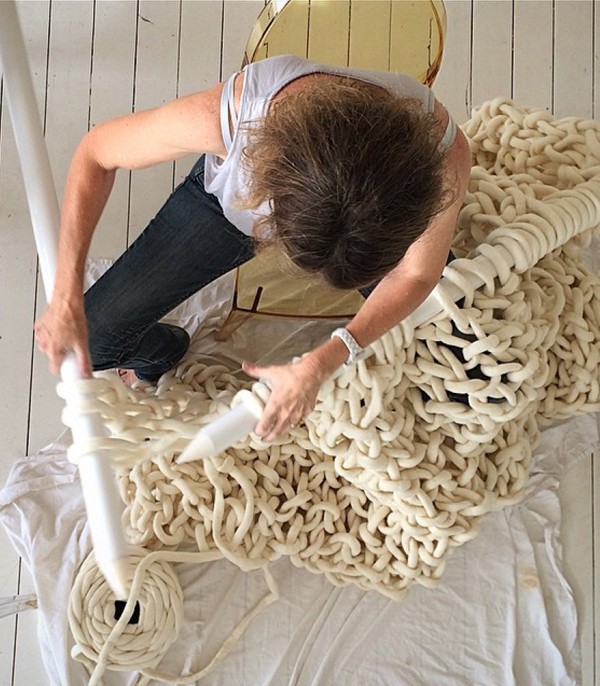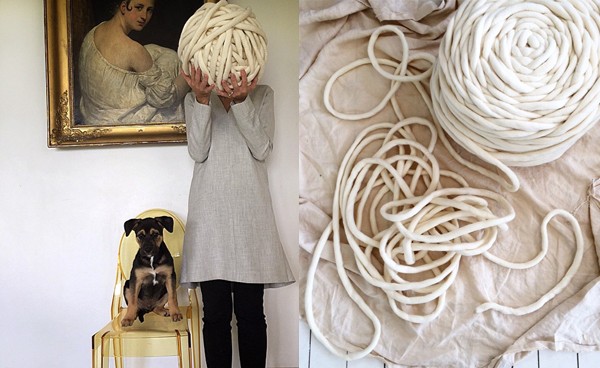 All colour photos courtesy of Jacqueline Fink.
If you'd like to get your hands on some K1S1 yarn and needles head to the We Are Scout Store. If you're not into knitting but love the look of Jacqui's extreme knitting, you can get one of her oversized throws, which look incredible on beds and sofas.
Jacqui has also started to teach extreme knitting classes at The School – she'll be in Brisbane later this month, New York(!) in October, and Sydney in November. Jac is such a generous and lovely soul, and from what I've seen the classes look like an amazing and rewarding experience.
You can also read more about Jacqui and get a behind the scenes glimpse into her studio in our Space to Create interview series here on We Are Scout.