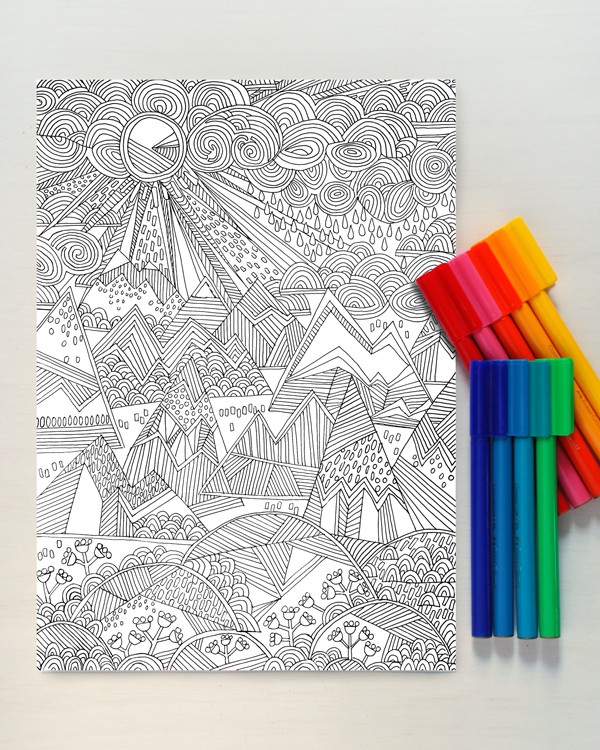 Every week we send our newsletter subscribers a free printable art poster. We are loving the latest trend of colouring pages and books for adults to enjoy, so this week we sent a free art colouring poster printable to our subscribers.
This is an original illustration by Lisa, and the beautifully-detailed mountain scene is perfect for a spot of meditative and mindful colouring-in. Print it out. Be inspired. Get colouring!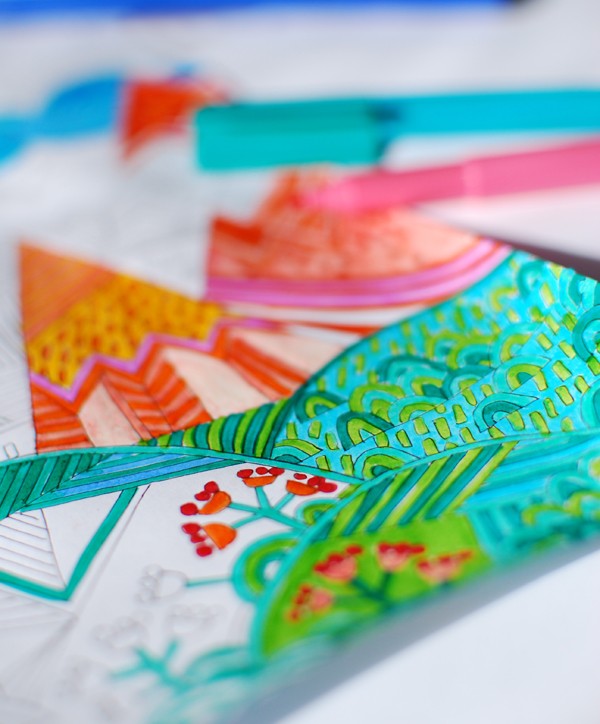 Our free printable art posters, all designed by Lisa, are available exclusively to our newsletter subscribers every week.
From time to time we offer our newsletter subscribers free colouring pages and art posters along with a weekly digest of all things We Are Scout. If you'd like to receive it just enter your email address in the newsletter sign up in the sidebar.
Edit: this poster was available to our newsletter subscribers for a limited time, and is no longer available.
Next week, you'll get this free colouring art poster, along with a brand new art print. Looking forward to popping up in your inbox next Friday night!
Original artwork, styling and photography by Lisa Tilse for We Are Scout.
Save
Save