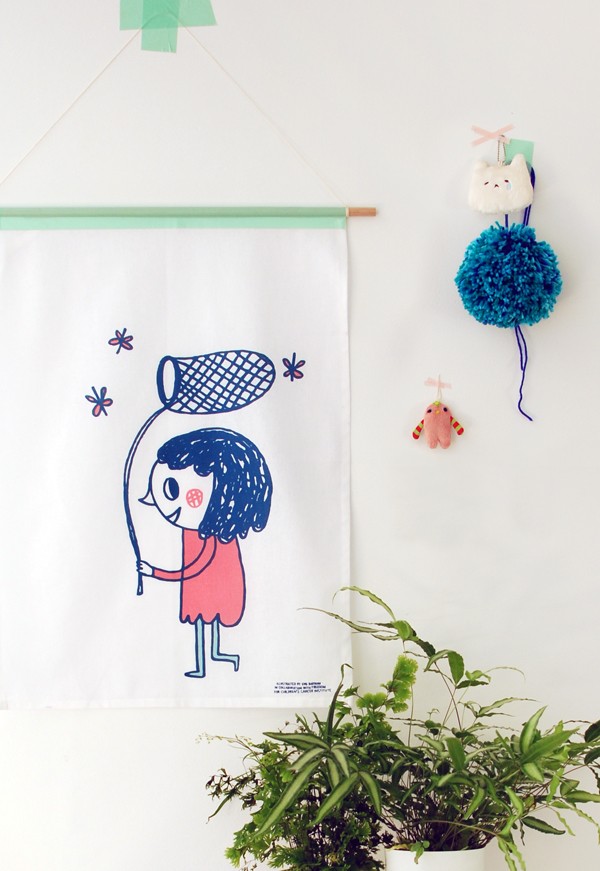 Freedom has collaborated with Melbourne-based illustrator Evie Barrow to produce a really sweet set tea towels for charity. We love that the entire sale price will be donated to the Children's Cancer Institute Australia.
Evie says of the collaboration with Freedom,
"The work that the Children's Cancer Institute does is invaluable and I'm honored to have had the opportunity to contribute by illustrating the designs for the 'Dreamers' tea towel set.
Having lost a dear cousin who was diagnosed at the age of two to cancer, this project was very close to my heart. I loved coming up with these playful illustrations, inspired by the CCI children's stories shared on their website."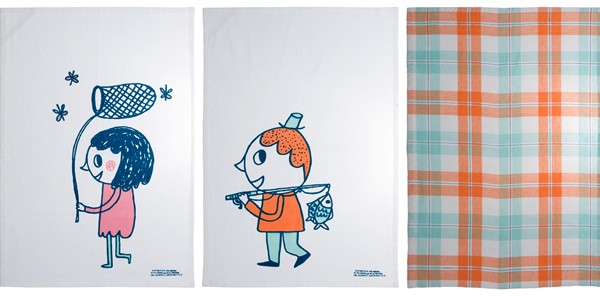 The tea towels are super lovely and they'd add a playful touch to your kitchen. But they're so adorable it occurred to me that it would be a great idea to display them as art in a child's room. Affordable art right there!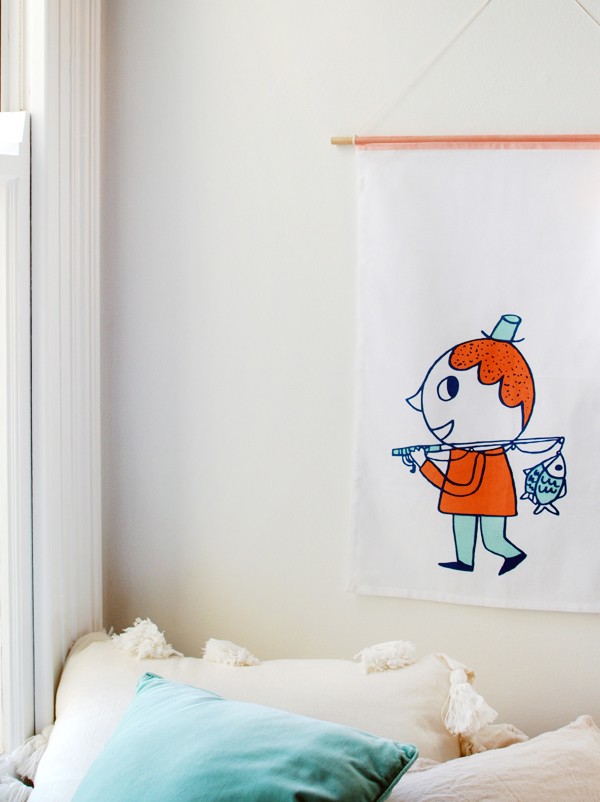 You'll need
Dreamers tea towel set
2 pieces of wooden dowel 60cm long
Wide washi tape in a co-ordinating colour
(or alternatively, double-sided tape)
Cord or twine
Scissors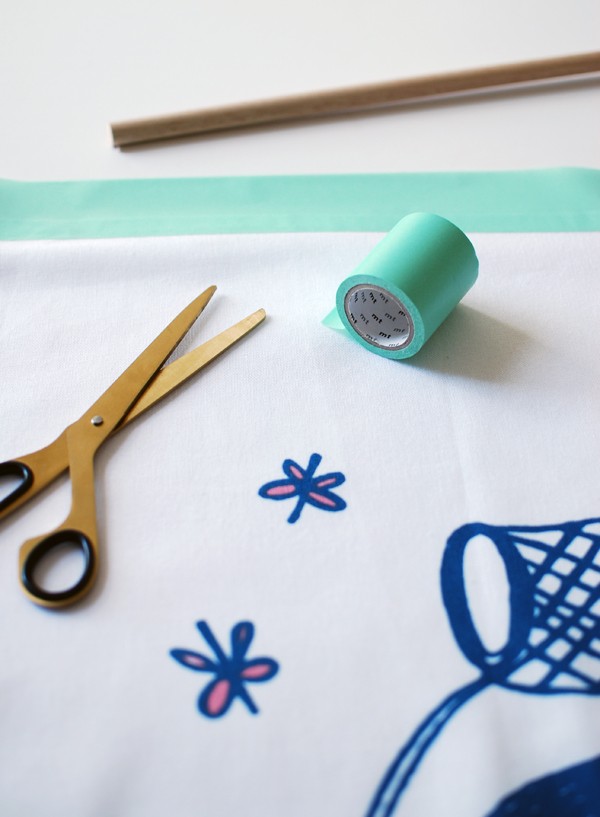 With the right side of the tea towel facing up, run a piece of washi tape along the top of the tea towel, covering the hemmed edge. Trim both ends flush with the sides of the tea towel.
Turn the tea towel over so the back is facing you. Now, place the dowel on the washi tape, positioning it close to the top edge of the tea towel and ensuring that the fabric is centered. You should have even lengths of dowel overhanging on each side of the fabric.
Wrap the washi tape around the dowel.
If you are using double-sided tape instead of washi tape, just run it along the top hem on the back of the tea towel, and press the dowel firmly on to it.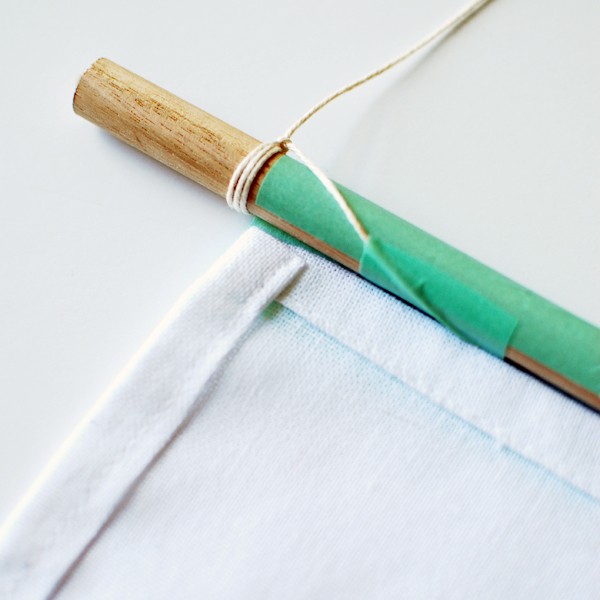 Cut about a metre of twine (or a length to suit your wall space) and wrap one end around the end of the dowel a few times. Finish with a knot and run the loose end behind the dowel and secure with a piece of tape. Repeat for the other end.
And that's all there is to it! Hang and enjoy your new art.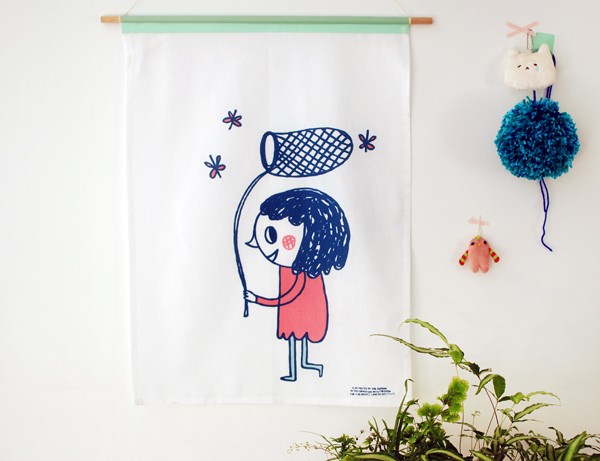 Freedom have partnered with CCI for over 15 years and donated more than $1.2 million to help find a cure for childhood cancer. We'd love it if you are inspired by this tutorial to purchase a set of the Dreamers tea towels for your kitchen or as quirky art to hang on your walls.
Photography and styling by Lisa Tilse for We Are Scout.
Save
Save
Save