I'm very much into using all sorts of fabric for gift wrap at the moment (there's a twelve page section about it in SCOUT magazine), and it occurred to me that with all the gorgeous bed linen around that pillowcases can be more than just Santa stockings for kids. They're perfect for wrapping gifts like beach towels, bulky homewares or even a framed print (with bubble wrap too!). The trend for mismatched bed linen makes the additional gift of the pillowcase a bonus.
Use pillowcases tied simply at the top with thick ribbon, add some pom poms too. Or just put the gift inside then fold the pillowcase around it. Wrap yarn or ribbon around several times – easy and effective!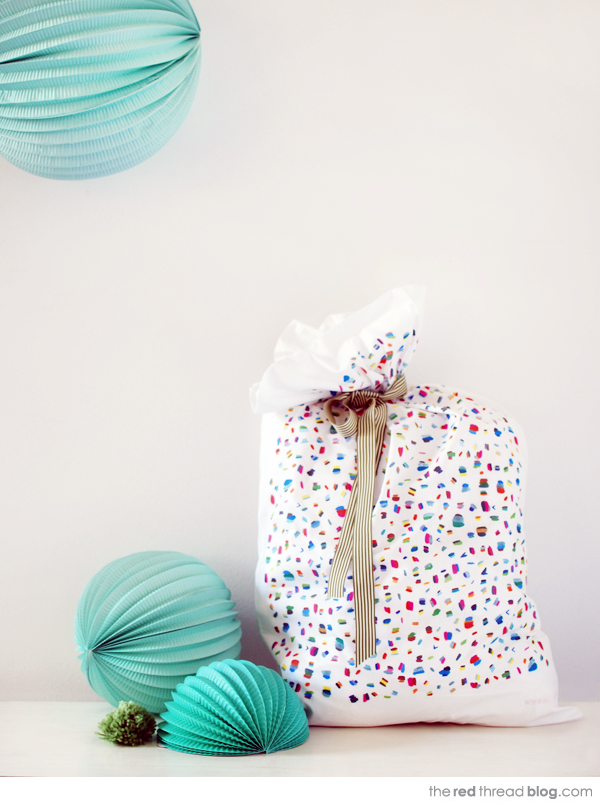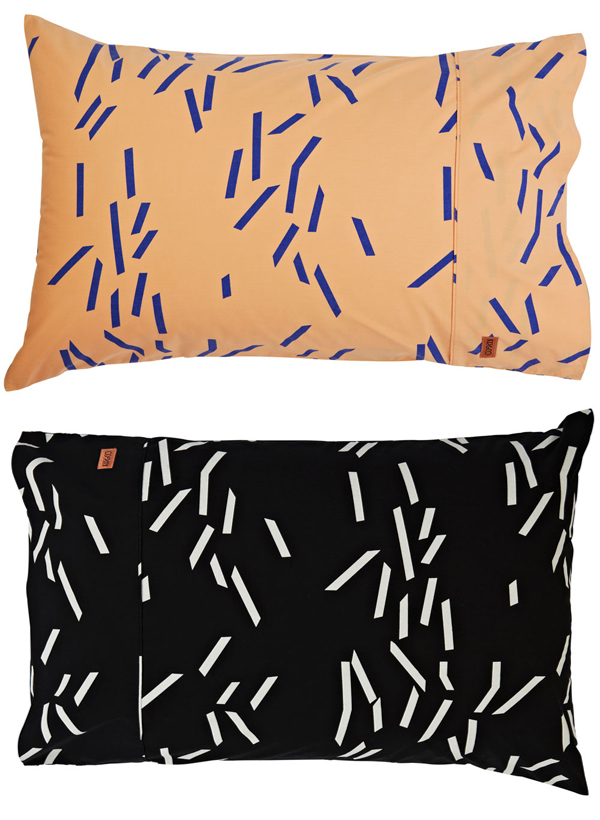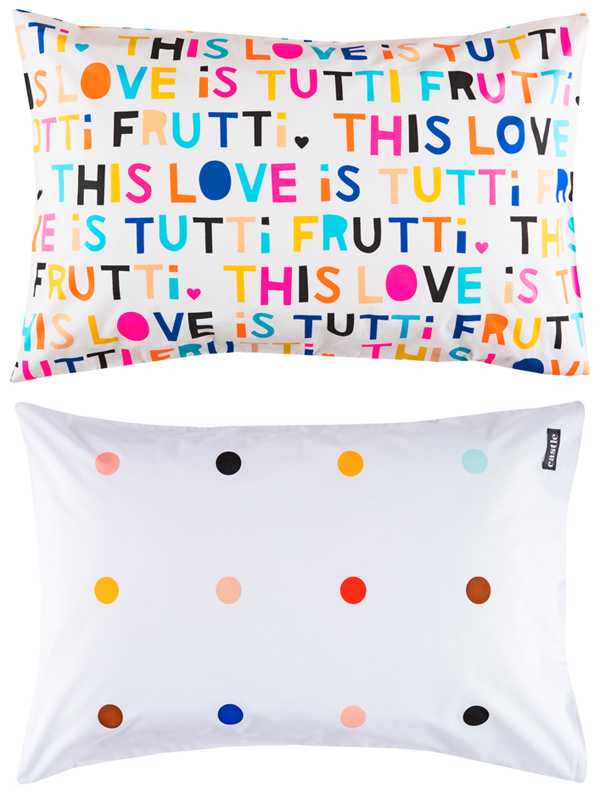 Some that I'm loving at the moment that would be so perfect as gift wrap… and on my bed too (top to bottom):
Shuh
2 x Kip & Co
2 x Castle & Things
I'll be back in the next day or so with some more gift wrap ideas. If you're looking for inspiration you also might like to check out my patchwork origami gift boxes and no sew fabric gift bags tutorials. How are you getting on with your gift wrapping? Me? Nothing to show as yet!