Last month I was swooning over the new Orla Kiely House range in the flagship store in Covent Garden, so I'm excited to find out that it will be available in Australia at Myer later this month. Orla Kiely House takes all the best elements from mid century design and combines them with signature Orla Kiely patterns and colours. Mid century shapes and style with no wobbly legs to fix, or timber to refurb… you've got to love that!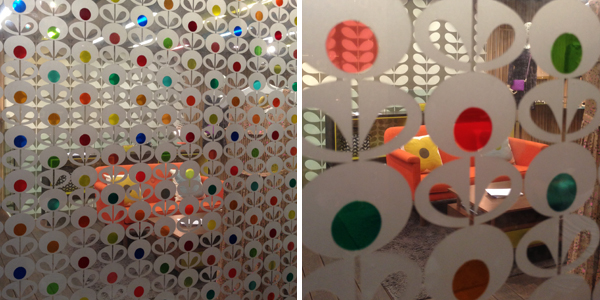 They don't allow photography in the store, so I took these photos through the windows.
On one side of the store the windows are covered in gorgeous decals, and the timber floors feature the iconic stem pattern as an inlay.
Click on the link below to see the Orla Kiely Home range…

I was lamenting my already too full luggage when we were in London, so I'm eager to check out which homewares they are going to stock in Myer. I particularly love the ceramic storage jars with timber lids.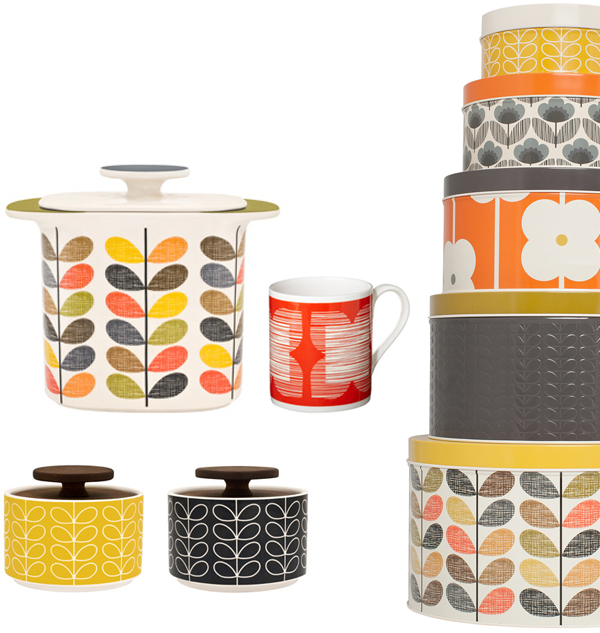 All product images: via Orla Kiely