The new issue of htf magazine is out and it's titled the creatives' issue. It features a huge amount of beautiful products, lovely homes and recipes as well as styling tips and… a little bit of me. There's a quick interview with me about craft and creativity as well as a spread featuring my paper patchwork art tutorial.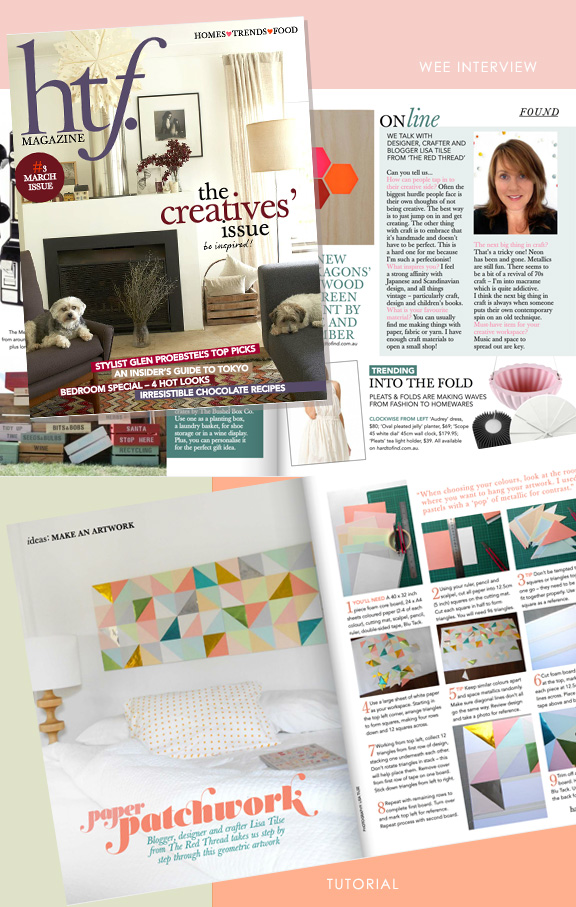 Thanks hard to find for including me and my craft in your lovely magazine!
One of the best things about htf magazine is that you can purchase all the featured products straight from the pages of the e-mag. All you have to do is click on the image and to are redirected to the product in the hard to find online shop. So easy! But be warned there is so much to covet there – everything from home wares to accessories, things for children and great gift ideas for hard-to-buy-for men. These are just a few of the things that caught my eye. All for me of course!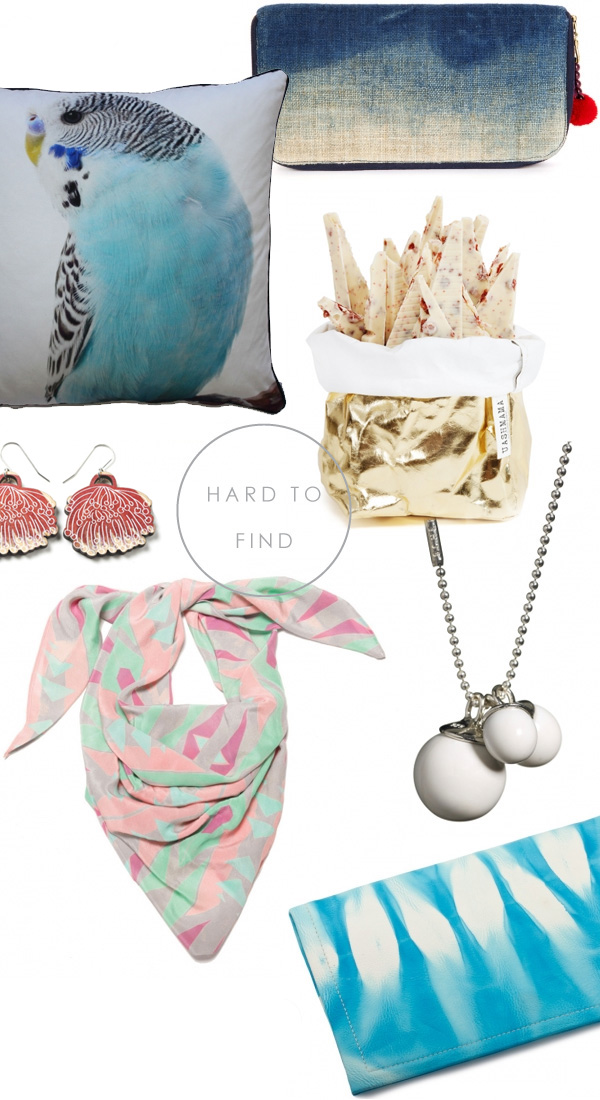 If you haven't seen htf magazine before click through to take a look – I know you'll enjoy it. Make sure you check out the previous issues too.